Coffee Time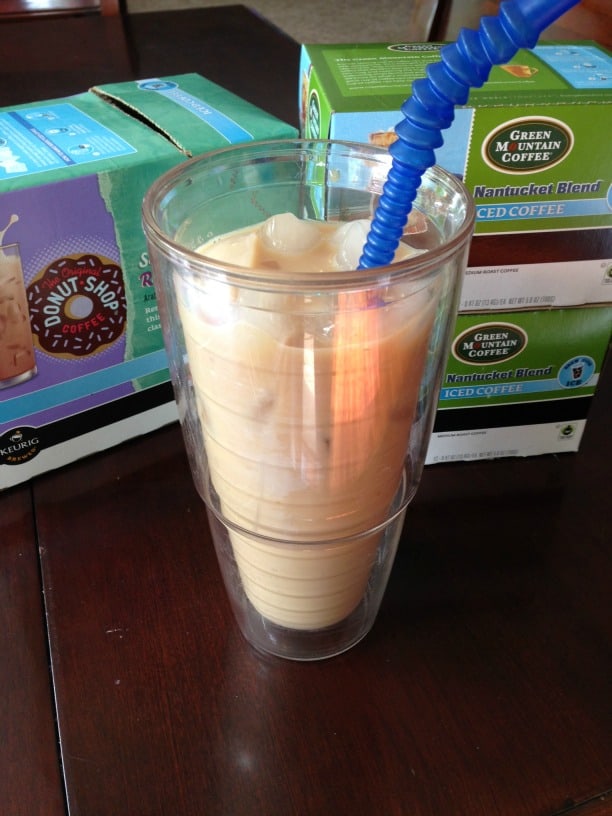 I think I need to cancel my Friday Coffee time posts. They are making the weeks go too fast. And with summer here, I want things to S…L…O…W……D…O…W…N
I'm kidding, I won't cancel. But geesh, wasn't it just Friday? And I was complaining about my son being a new driver? Yeah, it's been tough, people. How long before I'm no longer a nut case? Or does me being a nut case have nothing to do with him driving? Don't answer that….
How about we get right to the photos for the week??
Most Drool Worthy Photo: As many of you already know, I am a HUGE Nutella fan. My friend, Tonia, made this GORGEOUS Nutella Chocolate Torte. I think you will agree that this photo is quite drool worthy! I only wish I had a slice of this cake with a cup of coffee for breakfast. Be sure you stop over there and check out the recipe (or pin it from her site for later!!)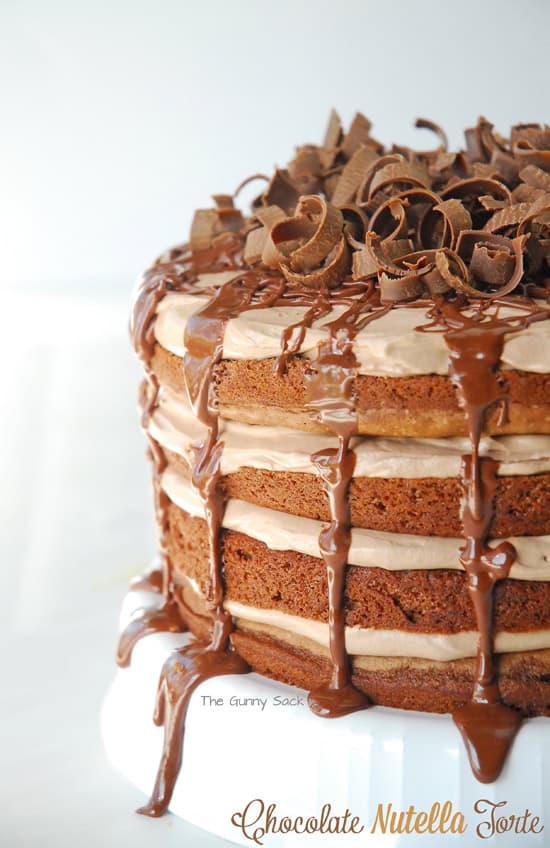 I'm Lovin It: I am in serious love with Wilton's Bake Even Strips. No, they are NOT paying me to say that either. Wilton has no idea who I am. I just want you all to know these things WORK. Seriously. Ever wonder how you can keep your round cakes from getting that dome in the center so you don't have to use a knife to make them even? These strips are your answer. They keep the sides of the pan from getting too hot (by soaking the strips in water before baking) therefore your cake rises evenly. Or so I'm told that's how they work. Doesn't matter to me…just knowing I don't have to waste any cake is a good enough answer! You can find them in most baking supply stores (or Michaels, Hobby Lobby, etc) or order them online! You're welcome.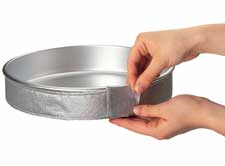 Dinner Inspiration: I'll be heading to my first blogging conference next week! I'm super excited, and it's in Austin Texas. I imagine we will be eating LOTS and LOTS of BBQ. Which is totally cool with me. Cause I love to eat. These Pork Tenderloins with Cran-Raspberry Sauce from Delicious Shots sound amazing. They are going on our dinner menu for the week (before I leave of course)!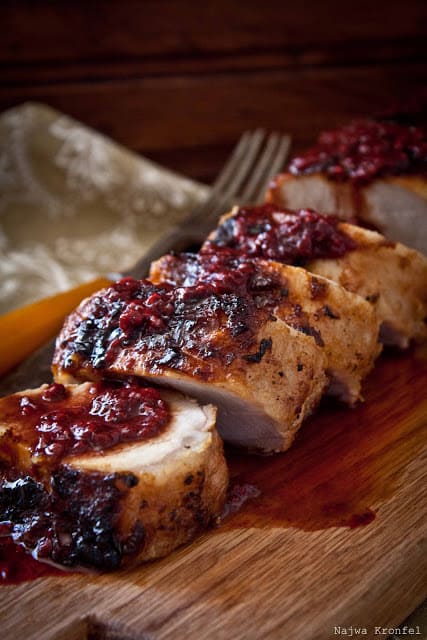 What's New: My parents came to visit a couple weekends ago. The girls all went to the outlet mall (which conveniently…or not???) is only 5 minutes away! I can never run to the outlets without stopping in to the Lindt Chocolate store for a free sample! I love that they have a greeter who hands you a truffle as you walk in the door. Plus they were giving samples of this Banana Chocolate Bar. Seriously this bar is amazing. Keep it cold before eating, oh my word. Just try it.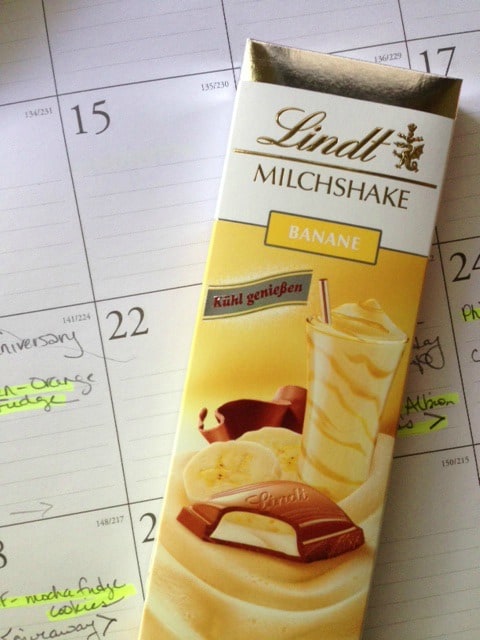 Very Pinteresting: Was looking for some Father's day food inspiration. Guess some people take this very seriously! How about a 185 pound burger? Is this for real? Want more "Manwich" ideas? 61 of them here!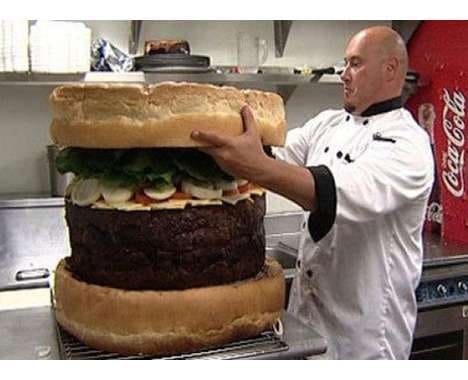 Most Popular: So this week my Slow cooker Balsamic Shredded Beef came in as number one! A savory dish most popular on my blog. Go figure. Although, I'm not going to argue, because this beef is awesome. It's actually going on the rotation for next week as well. Makes some delicious leftover sammies!!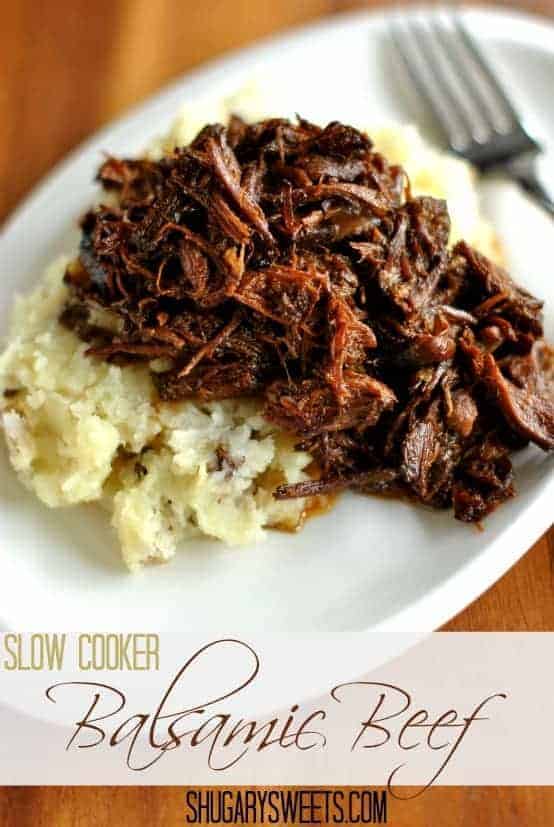 Blogging Tips: Okay friends. Those of you who are bloggers and want to hear the cutest video about our life…check out how sweet this is by Ali from Gimme Some Oven! Those of you non-bloggers who want to hear the cutest video about our life, check it out too!! So, watching a video isn't actually a "tip." So here is my tip. Enjoy life. Especially now that summer is here for most people (yeah last day of school today for my kids), take the time to unplug! Use a calendar to keep track of your editorial content, but also of family stuff too! Make a summer bucket list! Get on social media during naps or downtime. Just enjoy your family. And friends!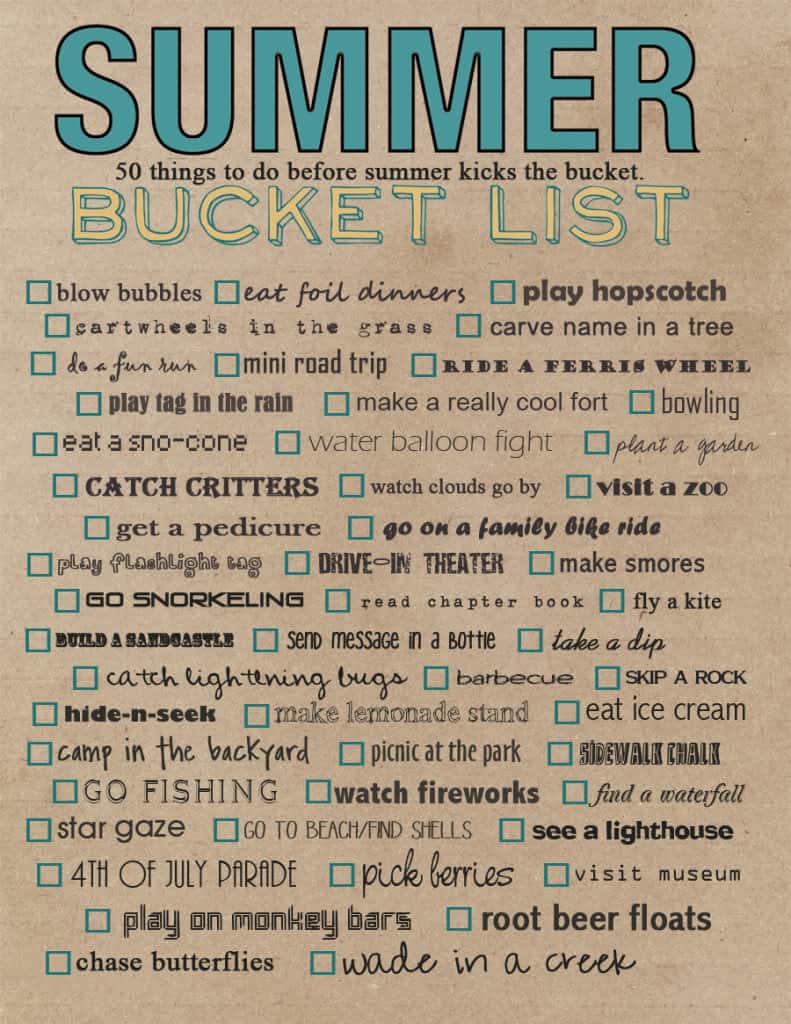 I hope you all have a great weekend. Be sure to check out my recipes from this week if you missed any! Click on Home and you will see all the new things I created this week!
Also, be sure to follow me elsewhere! I love connecting with my readers!
Connect with Shugary Sweets! I know you want to see behind the scenes…check out my instagram!
Facebook | Twitter | Google+ | Pinterest | Bloglovin'