Coffee Time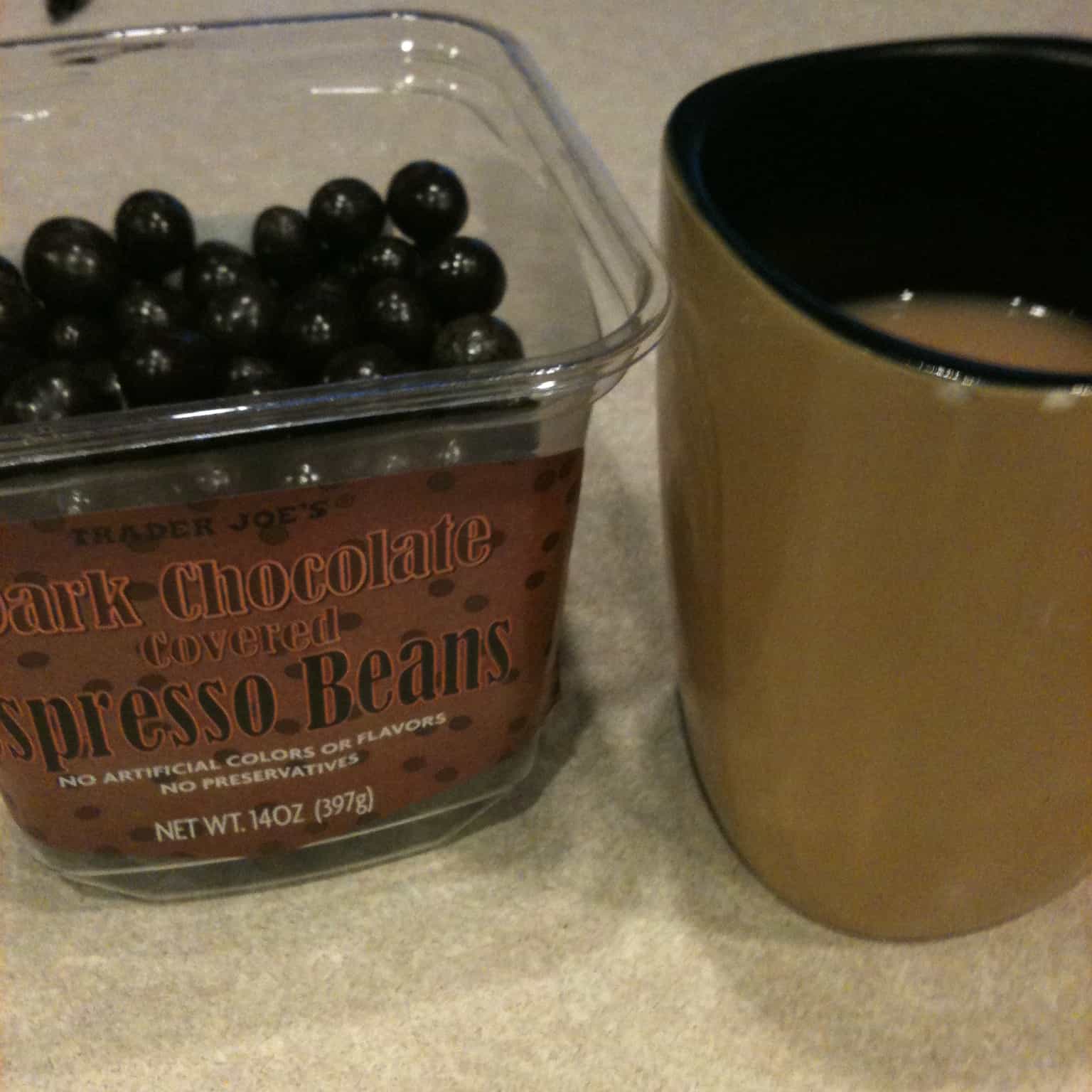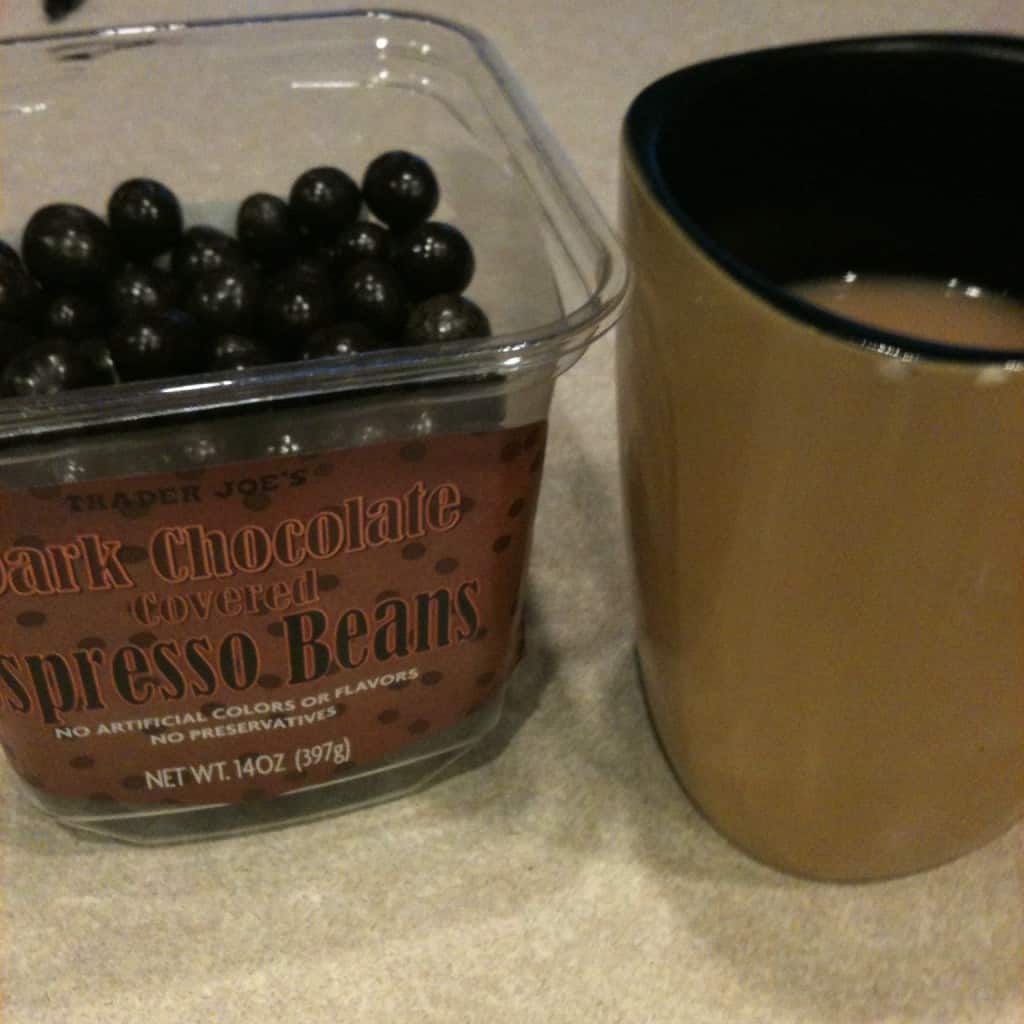 Welcome to Friday! Now that it's summer "Friday" doesn't have the same excitement for me. I mean, I'm happy the hubby is off work for the weekend, but I can still choose to remain in jammies any day of the week!
Let's talk Coffee for minute. After all, it's coffee time! Have you tried those Dark Chocolate Espresso Beans from Trader Joes yet? Seriously good. No other brand even compares! Feel free to send me samples and I will do some taste testing, haha!!
Not much else going on in our Shugary house.
Speaking of Shugary…I've received several emails just this week regarding the name of my blog. I've been blogging now for two years, and just in the past few months have I received questions about why I spelled SHUGARY Sweets with an "H". Well, for those of you who follow me on social media like Google+ you will notice it's a play off my last name (Shugarman). The joke in our house is that I married my SHUGARDaddy. So imagine my surprise when I was at a swim meet last weekend and saw this sign: (you may have seen it on instagram if you follow me there)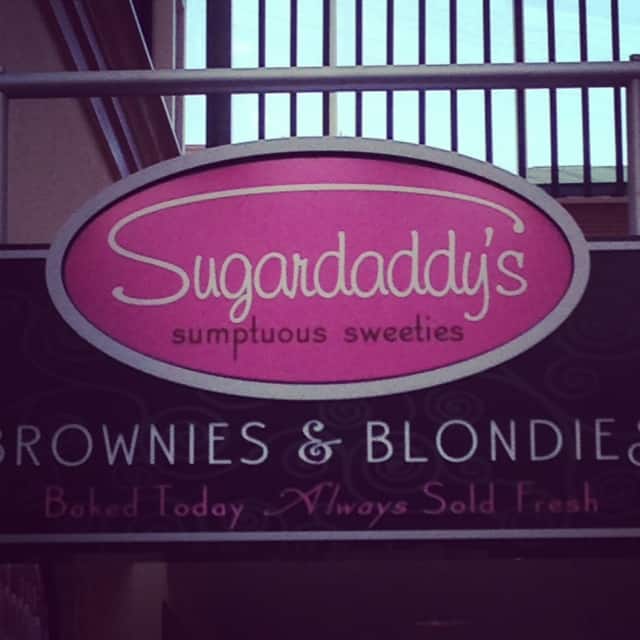 Cute right? My first thought though was, "they spelled sugardaddy wrong." Anyways, I bought some coffee and biscotti for the hubs (for Father's Day) and I bought a round of shots for the swimmers. Oh don't get all judgy…they were frosting shots!! And they were amazing! Genius idea really, at 50 cents each it's a great way to get rid of extra frosting!
Next time my kids ask to do a lemonade stand I'm totally having them sell frosting shots!
So, enough of all that…how about we get to some photo inspiration?
Most Drool Worthy Photo: This week I pinned these Churro Bites (from Jaclyn at Cooking Classy) to Pinterest and I haven't been able to get them out of my mind! Not only do they look amazing, but the photography is gorgeous!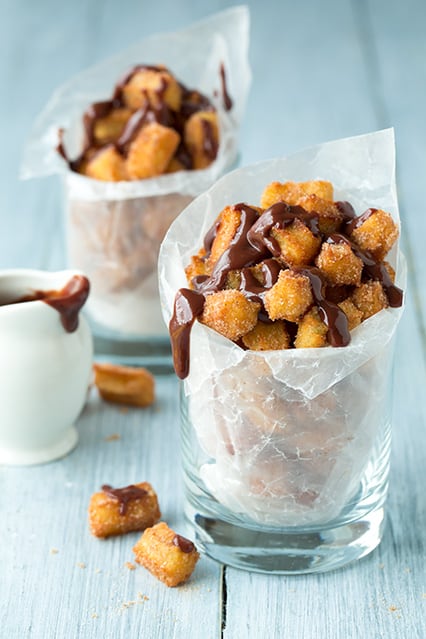 I'm Lovin It: As many of you Facebook followers already know, I regularly ask for book suggestions. Especially now that summer is here, I love to sit outside and read. Currently I'm reading this book, Crazy Love. For you ladies in my Bible Study group, this book WILL be discussed when we meet back in the fall. It's awesome. And Francis Chan is a great writer, full of humor and faith!
Dinner Inspiration: Earlier this week I saw this photo from Brandy on Nutmeg Nanny. I was in love at first sight. I LOVE pork tenderloins. I LOVE avocados and I LOVE apricots. Umm, doesn't get much better when you put them together!! YUM.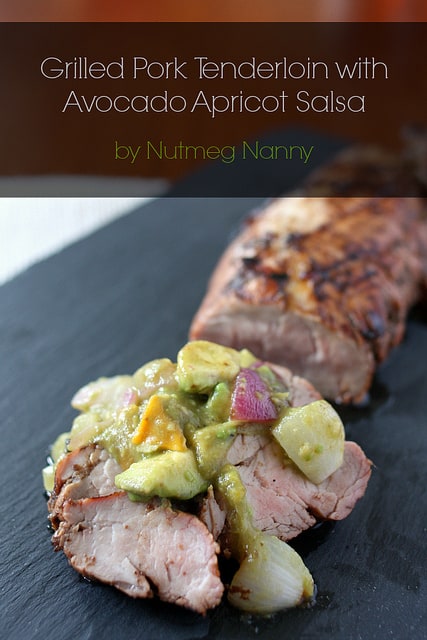 What's New: Last week I had the chance to sample products from my local grocery store. Private Selection is the brand name used at Kroger. I not only received a wonderful box filled with some of their products, but also a gift card so I can try out their Michigan Cherry Cobbler Ice Cream. (that's an empty carton of ice cream they sent my way, cute right?) Let me just say, if you have a Kroger near you, you need to run out (RIGHT NOW) and get this ice cream! There are not only sweet cherries inside, but chunks of graham crust and crumb topping! I think I have a new favorite ice cream right now! What's YOUR favorite ice cream flavor?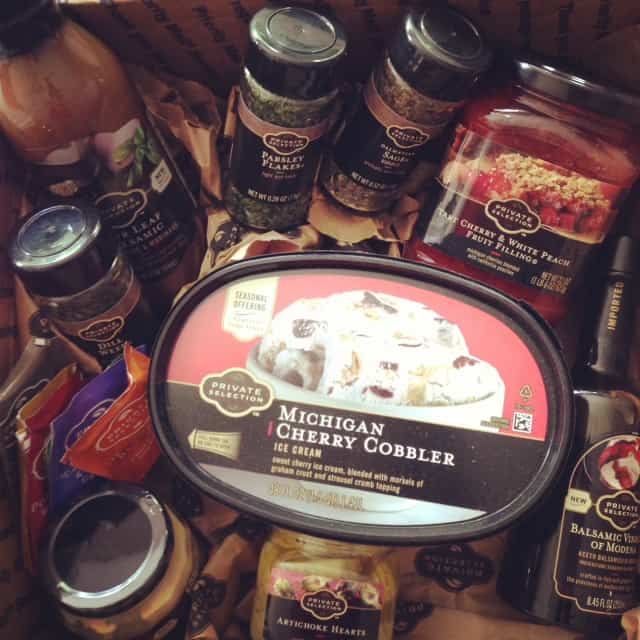 Very Pinteresting: I am working on a new Pinterest board, it's aptly named My Coffee Addiction. If you too are a coffee addict, hop on over and give me a follow! Or leave me a comment below with a link to your favorite coffee dessert or drink and I'll be sure to pin it! These Peanut Butter Banana Coffee Milkshakes are happening in my house, soon! (thanks Jocelyn!!)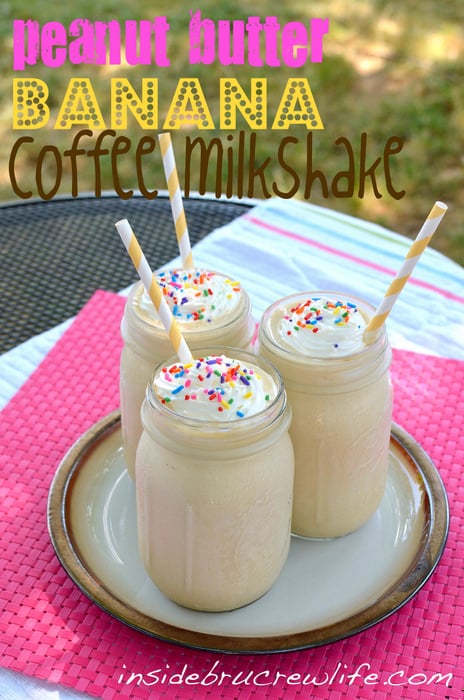 Most Popular on Shugary Sweets: Sure enough, that delicious Reese's PB Dip is number one again this week. But seriously, I am not going to keep showing that one off! So…coming in number TWO this week is this Italian Sandwich Torte. Thanks to Pillsbury sharing my recipe on their facebook page, a whole lot of people came lurking around these parts! And, can't blame them, that recipe is good! And it's so easy. Perfect for a Saturday afternoon brunch or a weeknight dinner, this recipe will impress anyone! (don't judge the old photos, just look at the cheese!!)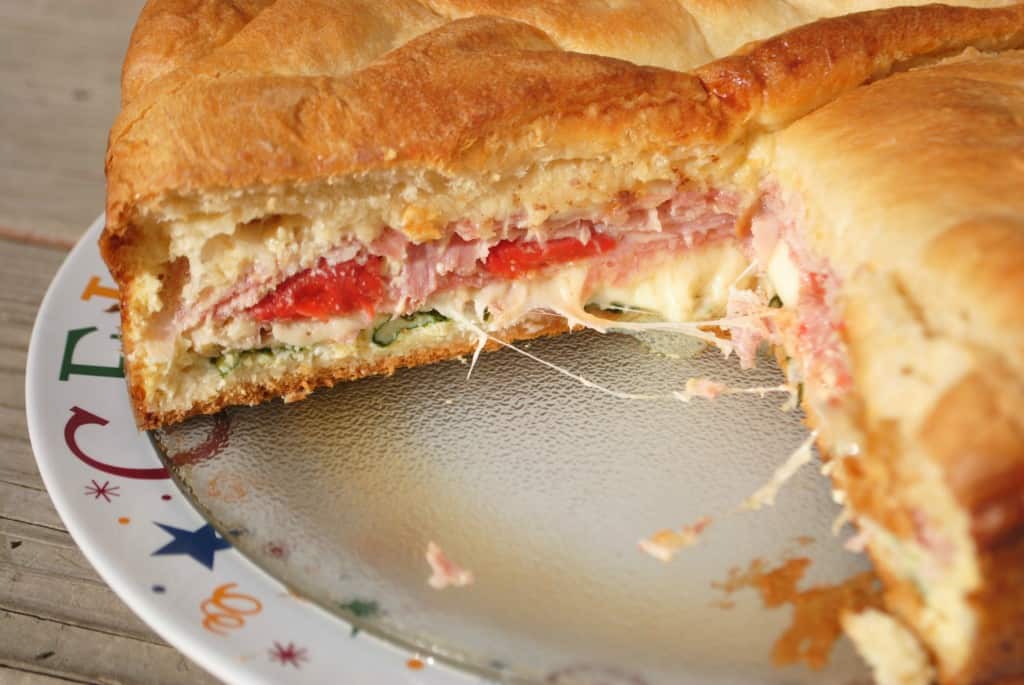 Blogging Tips: So I really don't have anything new and exciting to share to help you bloggers out. HOWEVER, my friend Ashton wrote this really great article "What's the Deal with Food Bloggers." If you are one of those people who stop by these parts and you don't really understand food blogging, it's okay. You're not alone (Hi Mom, hehe)!! Check out Ashton's post, it might give you a glimpse of what life as a food blogger is like!
In other news, if you follow me via Google reader you probably heard that it's going away on July 1st. Bummer right? I use Bloglovin to follow all my favorite blogs…so be sure to click over and follow me there.  In the meantime, go have yourself a wonderful weekend, I'll be back here on Sunday with a a delicious new recipe you will NOT want to miss!
Connect with Shugary Sweets!  
Facebook | Twitter | Google+ | Pinterest | instagram | Bloglovin'
**Some links in Coffee Time posts may include affiliate links. There may be products featured that have been provided for review. No other compensation was received. Please see my Disclosure Policy for more information!