Coffee Time with Shugary Sweets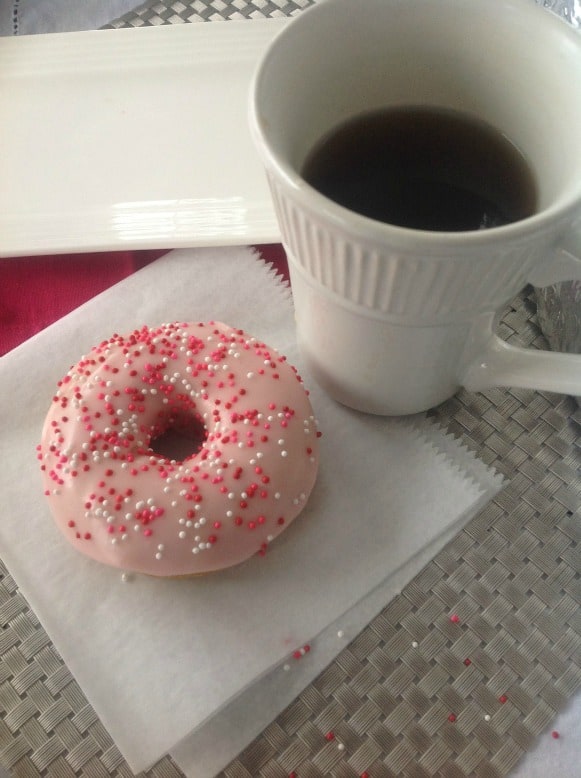 So I thought it would be fun to have a new series here on Shugary Sweets.
I don't have a lot of friends. I mean, I do, but I don't see them much.
Cause I'm here.
With you people.
In my kitchen creating recipes or online sharing with all of you! So will you guys pretend to be my friend and act interested in this series? Please don't expect me to post every week. Just like I tend to occasionally blow of my friends and reschedule lunch dates in real life, most certainly it will happen here on the blog too!
That said, grab a cup of coffee. Or a smoothie. Or tea. Or what is it you all actually do or drink when you're on the computer?
I usually have a cup of something hot to drink. My office is chilly, and being the senior citizen that I am (I turn the big 4-0 this year, don't judge), I usually have a lap blanket and slippers too. Oh the joys of working from home!
So let's get to this chat time. Since I don't really know how to write without smiley faces and one million exclamation points (!!!) how about I share some photos that I stumbled across this week?
Most Drool Worthy Photo: Best photo I've seen all week. Caramel Apple Milky Way Cheesecake Cookie Bars. And I think my Facebook fans agree since this photo was shared on my page 908 times! Visit Jocelyn at Inside BruCrew Life for more delicious ideas!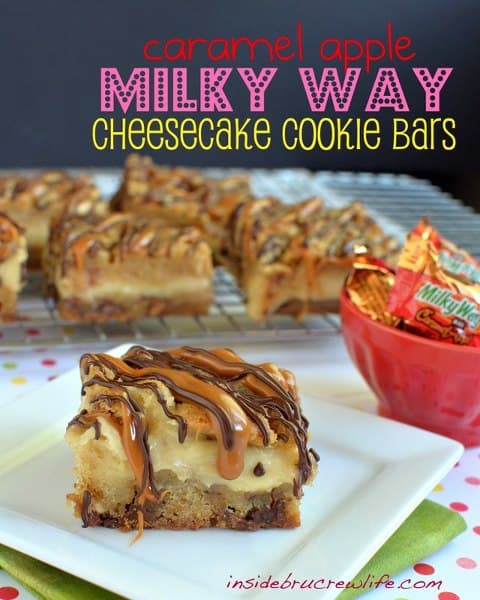 I'm Loving It: Did you know April is almost over? Sure you do. Normal people have calendars. I wing it day by day using that little clock on my computer. Pathetic right? Okay fine. I have a calendar. A big dry erase one on the wall near my kitchen. It lists all our daily activities (sports). Makes me want to throw a tantrum so I don't look at it often.
But, with April nearly over that means May is around the corner. Which means Mother's Day! Anyone else like to drop hints about what they want? That's the great thing about this blog. My husband reads it. So, for instance, if I were to say "I'm loving this perfume, sure wish I had a bottle" maybe he would get the hint?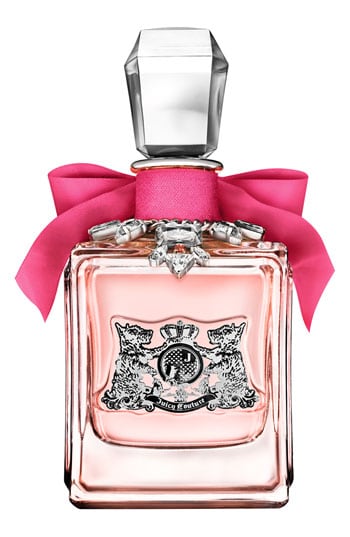 Dinner Inspiration: I spend a lot of time planning meals. And when I don't, my family eats pancakes and eggs for dinner. This Spicy Pulled Pork Popper Sandwich is on our menu for next week. Sure wish Trish would just deliver so I didn't have to cook!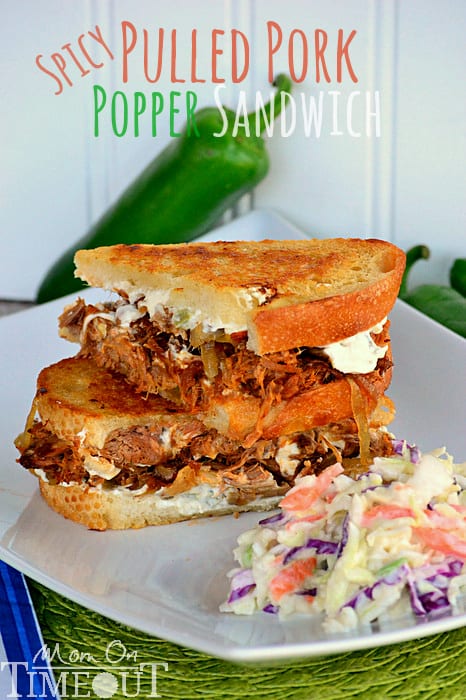 What's New: I mentioned it's almost May right? Which means it's almost June. Which means summer is almost here! Which means, once again, I will be on the hunt for the perfect bathing suit. One that hides all my flaws. Pretty much never happens, but a girl can dream.
I started doing this #BIKINISERIES workout from Tone it Up. One of the workouts this week was to fix the bikini strap area. Ummm, really of all places? don't think I'm too worried about the bikini strap area when my whole mid section is hanging out. Just sayin. I always hope my new workout series will FIX it all, but I guess eating these cookies for lunch doesn't help the bikini wearing dream. Still a great workout!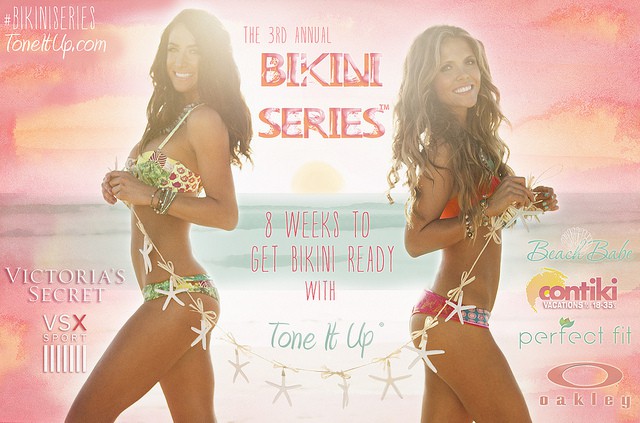 Very Pinteresting: With Cinco de Mayo right around the corner (yeah, I'm back to that calendar thing), I have been saving all sorts of recipe ideas to my Pinterest Cinco de Mayo board (clever name, right??). This Baked Crunch Taco Casserole is going on our menu May 5.
I think.
It could change. But right now all I want to do is face plant into this casserole. Genius idea Heather!! Might not help in the bikini wearing, but whatever.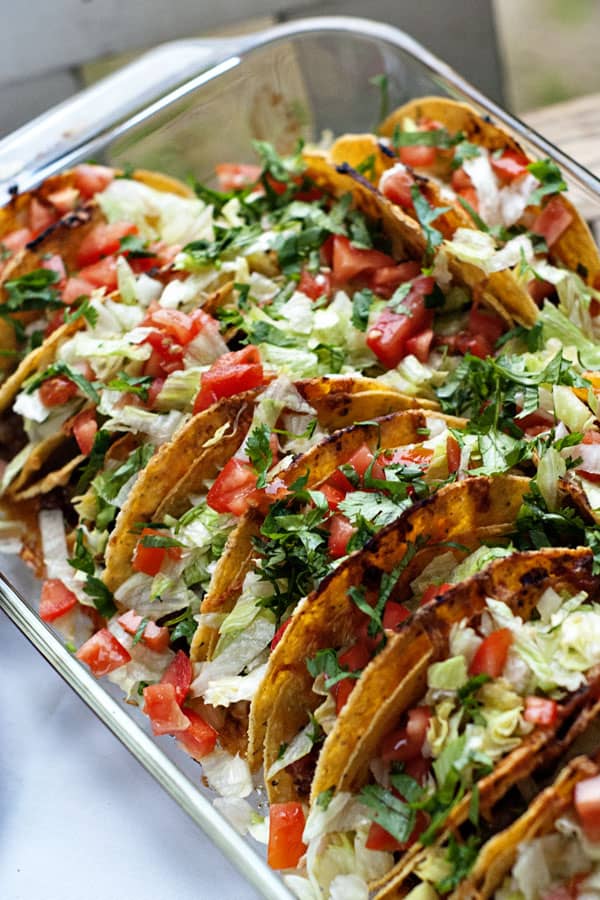 Most Popular on Shugary Sweets: In case you missed this recipe, or are stopping here for the first time (HELLO!!!) these Oatmeal Cream Pies were the most popular recipe on the blog this week. Crazy right, have you seen the photo? Ugh.
I put them on the blog 2 years ago before the blog was even a food blog. I started this blog as a family blog and didn't become Shugary Sweets until May 2011. (how many times can one person say BLOG in one paragraph?). Anyways, someone shared these on Facebook this week, and they became popular again! So enjoy!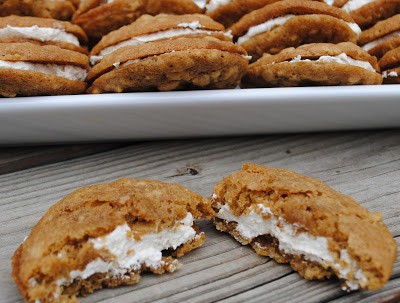 Alright friends. I'm off to go watch some television. I'm in the middle of Season 2 of Vampire Diaries.
I know I said I'm a senior citizen, but I try to counter that with my choice in TV shows. Plus, it's cool to stay with it for my teens. Right? Peace out. YOLO. Snap. Yeah, I'm totes cool. Till next week….
Connect with Shugary Sweets! I know you want to see behind the scenes…check out my instagram!
Don't miss a single recipe!
Facebook | Twitter | Pinterest
**Some links in Coffee Time posts may include affiliate links. Please see my Disclosure Policy for more information! A girl has to pay some bills and buy more chocolate!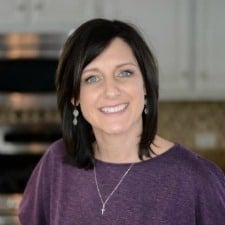 Aimee is a dessert lover (specifically rice krispie treats), workout enthusiast, self-taught foodie, and recipe creator. Her recipes have been featured in over 15 magazines, and her passion is to share her love of cooking with the everyday home cook! Learn more about Aimee.