Comfort Food
So, with two girls home sick with high fevers, what makes everything better? Comfort food of course. Last night I made some Tuna Casserole. I love that it's so easy to put together, and tastes like childhood! What I don't like is that only Cassidy and Alyssa like it. How can they be related to me and not want to eat the whole casserole? I don't get it.
So, to make things better, I found a bag of shredded zucchini in the freezer. Hanging on from summer, it was calling my name. Seeing that earlier this week I made apple bread, I still had a taste for homemade breads. I whipped up a batch of Kari's Crunchy Zucchini Bread…yum.
Old Fashioned Zucchini Bread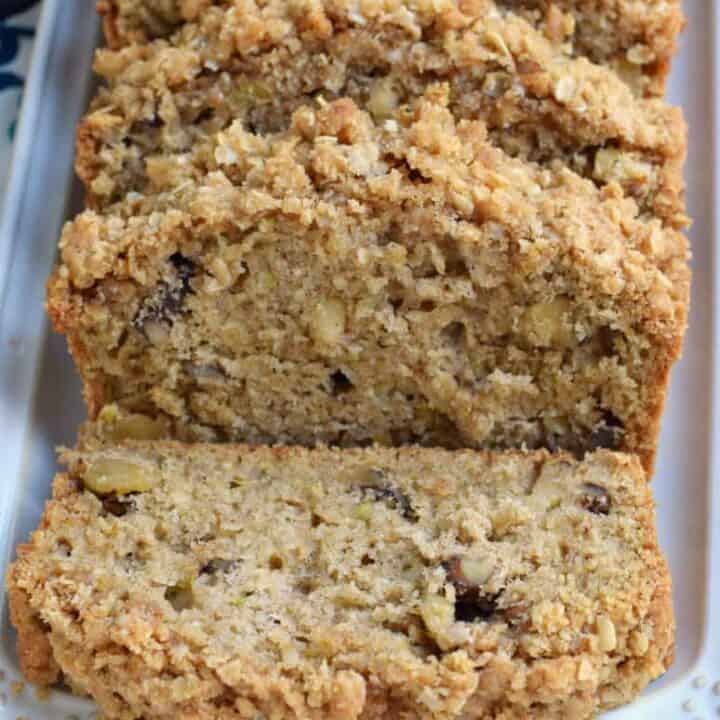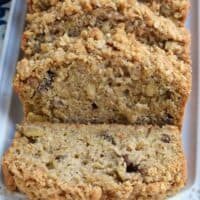 Ingredients
For the bread:
3 cups all-purpose flour
1 teaspoon salt
1 teaspoon baking soda
1 teaspoon baking powder
3 teaspoons ground cinnamon
3 eggs
½ cup vegetable oil
½ cup applesauce
1 cup white sugar
½ cup Truvia
3 teaspoons vanilla extract
2 cups grated zucchini
1 cup chopped walnuts (optional)
Crumb Topping:
½ c. regular oats
½ c. brown sugar
¼ c. flour
¼ t. cinnamon
¼ c. butter, softened
Instructions
Grease and flour two 8 x 4 inch pans. Preheat oven to 325 degrees.
Beat eggs, oil, vanilla, and sugar together in a large bowl. Add flour, baking soda, baking powder, cinnamon and salt to the creamed mixture, and beat well. Stir in zucchini and nuts until well combined (I didn't add nuts this time). Pour batter into prepared pans.
In a small bowl mix butter with remaining crumb toppings using hands. Split topping between two pans by sprinkling on top of batter.
Bake for 50 to 60 minutes, or until tester inserted in the center comes out clean. Cool in pan on rack for 20 minutes. Remove bread from pan, and completely cool.