Crabby Patties!
Okay, actually they are crab cakes. But, the kids like to refer to them as SpongeBob crabby patties. So, today, that's what I'm going with!
Alex is home day 3 with strept throat. I thought we were immune to this childhood phenomena, because my kids have never had it before. However, that all ended today while at the doctor and he had a positive strept test.
It's a beautiful 70 degree Sunny day here. I had planned on making bratwurst on the grill, but when I stopped at Kroger to pick up some ice cream for Alex I also grabbed brisket for Corned Beef. I don't really like corned beef (although I love brisket). But in honor of St.Patrick's day I figured I must make it. I am turning it into corned beef hash though for dinner…let's hope it turns out!
Have a beautiful day!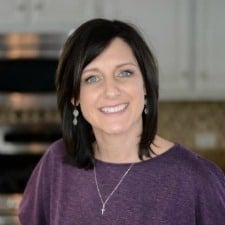 Aimee is a dessert lover (specifically rice krispie treats), workout enthusiast, self-taught foodie, and recipe creator. Her recipes have been featured in over 15 magazines, and her passion is to share her love of cooking with the everyday home cook! Learn more about Aimee.