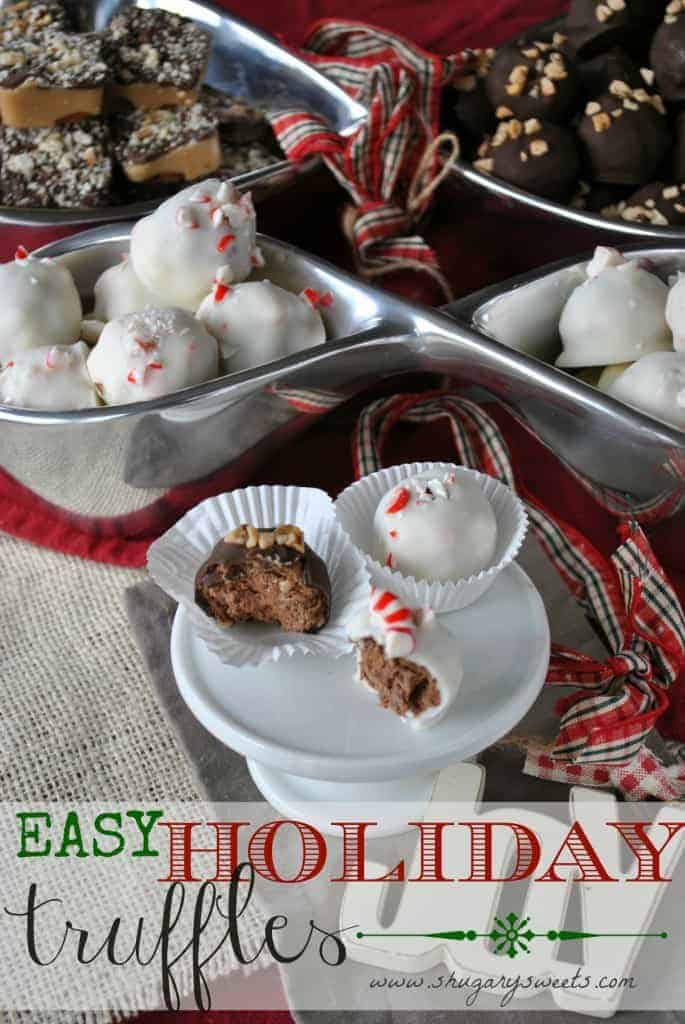 This month I feel like Oprah with all these fabulous giveaways! Granted I'm not giving away a car, or ten cars, but I am giving away some of my very, VERY favorite things!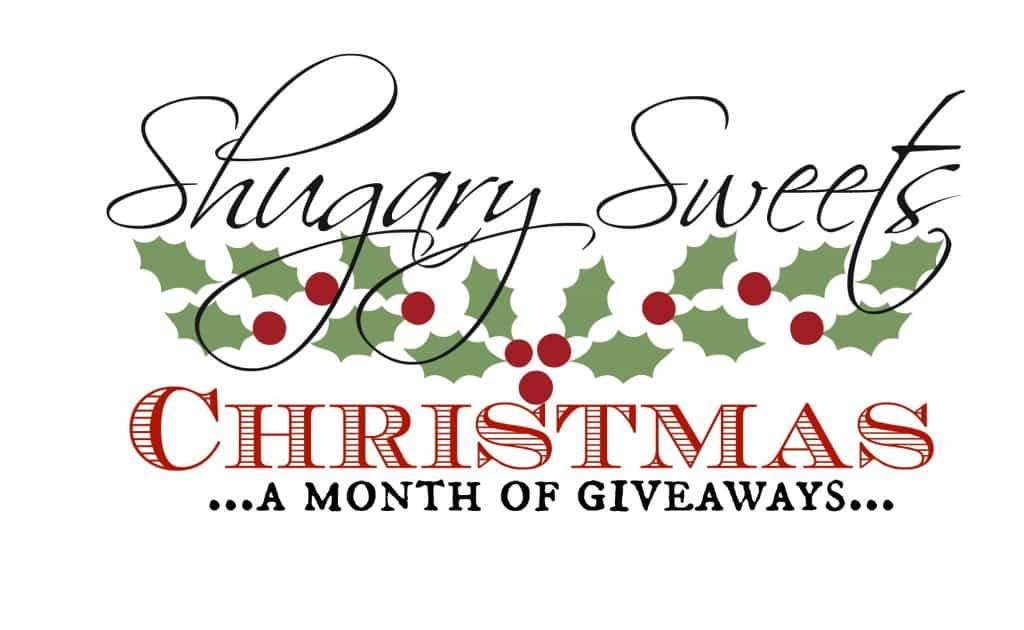 Including this gorgeous Nambe Infinity 2pc Server!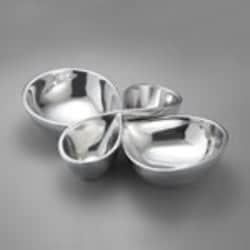 Nambe was kind enough to send me one of these to review! This gorgeous serving bowl set has a permanent place as the centerpiece on my dining room table.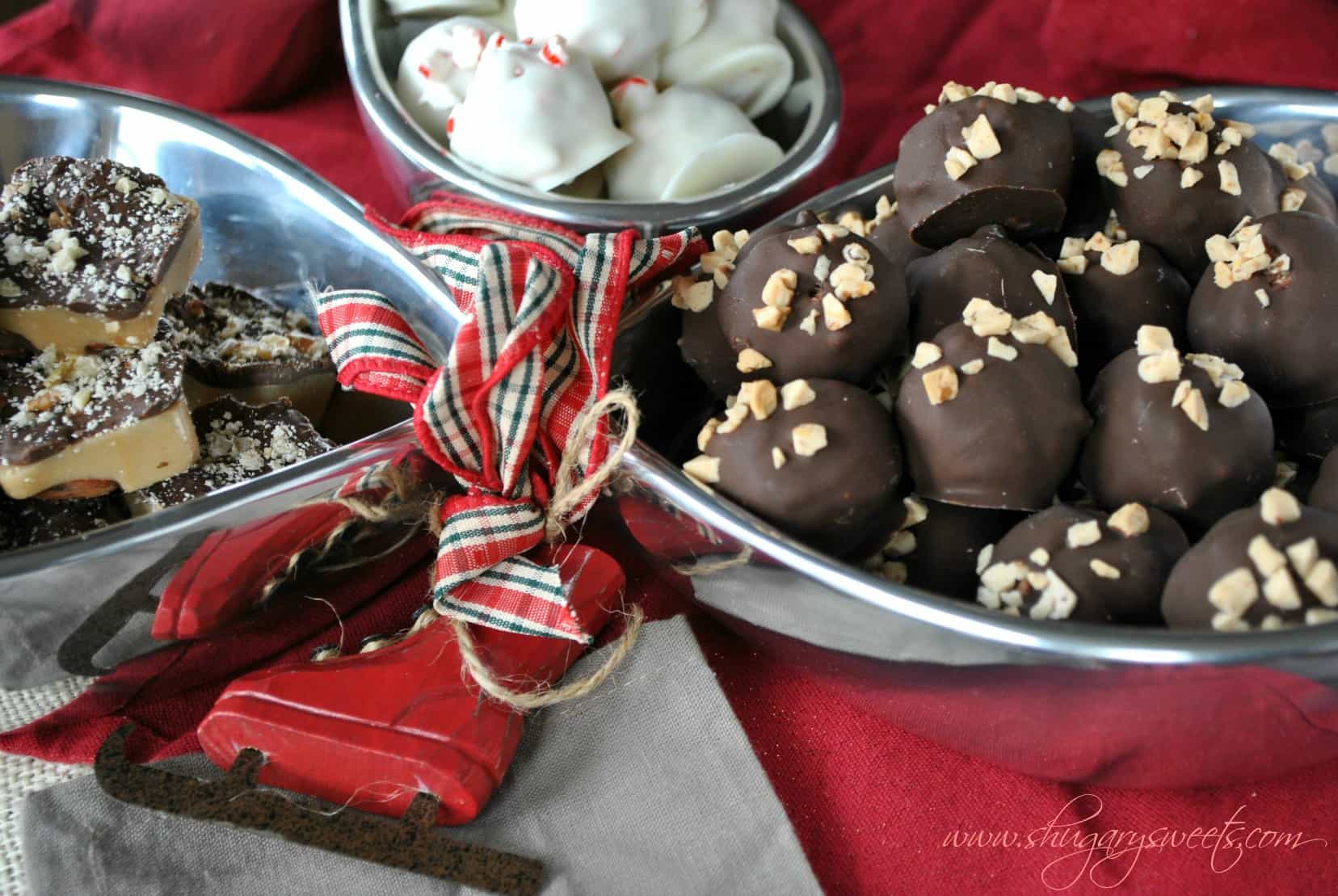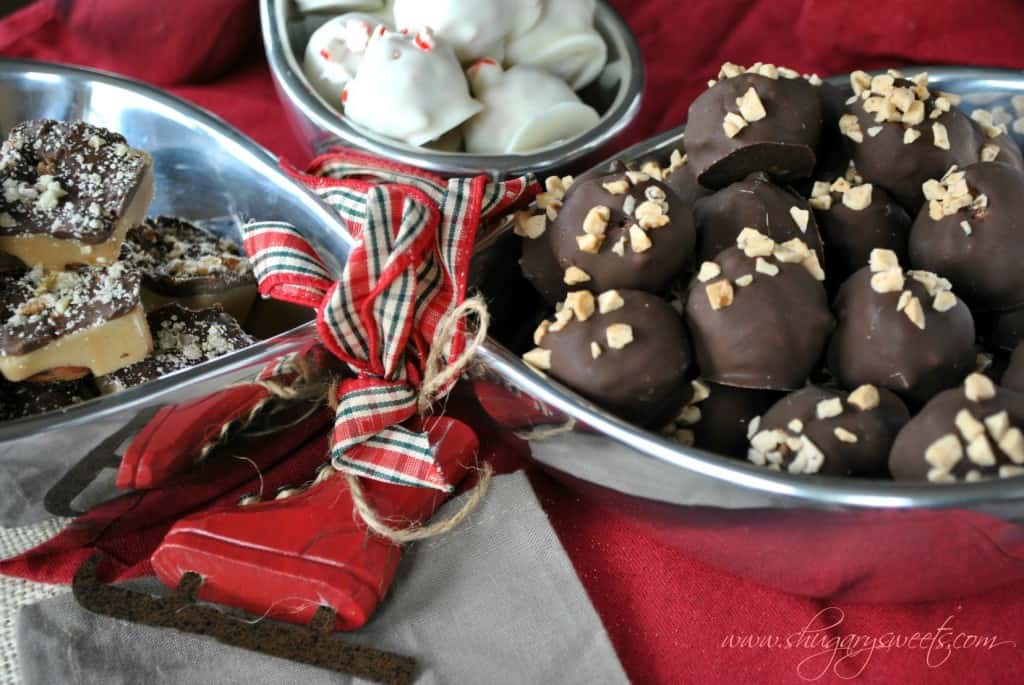 With all the treats I make, it's always full! And it always gets attention! Photos just don't do this set of bowls justice! You can keep them separated like in the above photo…filling them with treats or nuts, or even chips and dip.
Or you can combine them to make one beautiful serving piece! And especially for the holidays this would be perfect to fill with all your wonderful desserts.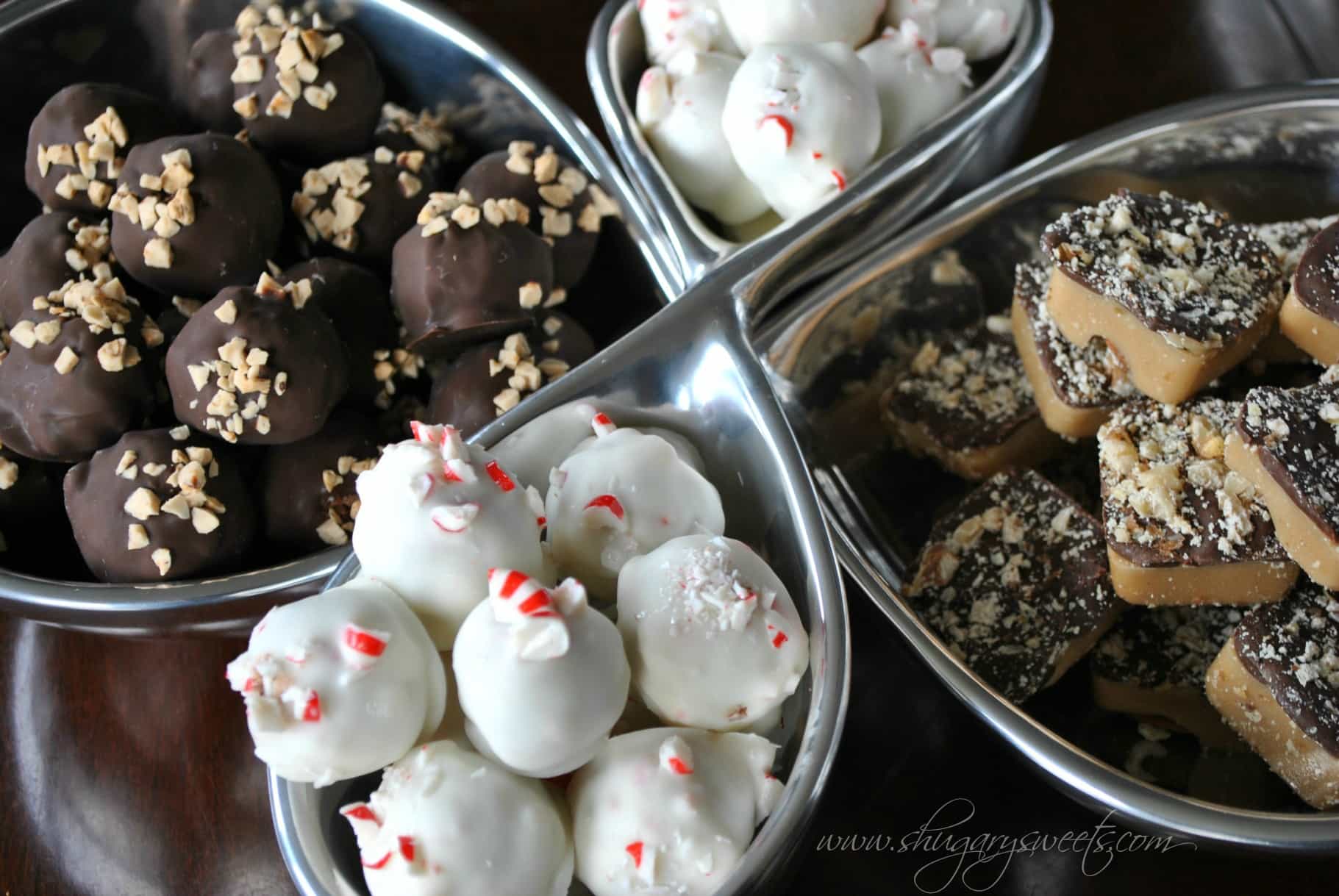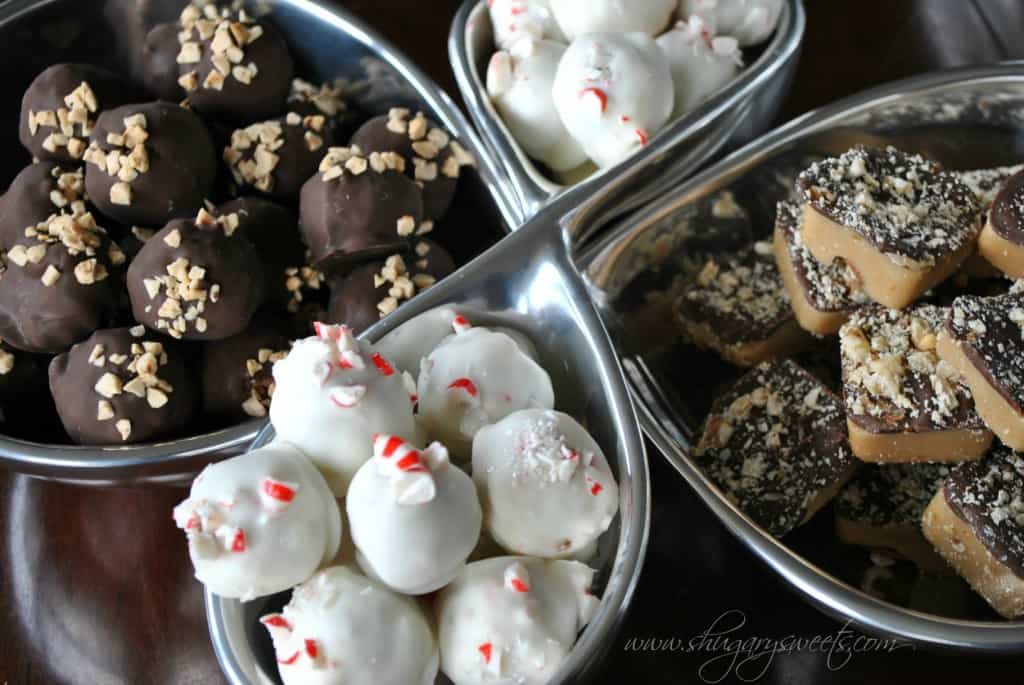 Today I'm sharing my easy truffle recipe.
Want to know what makes them so easy? Melted chocolate with Cool Whip. Mixed together. That's it. Roll them in some toffee bits or crushed peppermint candy canes and dip in melted chocolate again. Voila. EASY Truffles. Which way do you prefer?
Peppermint?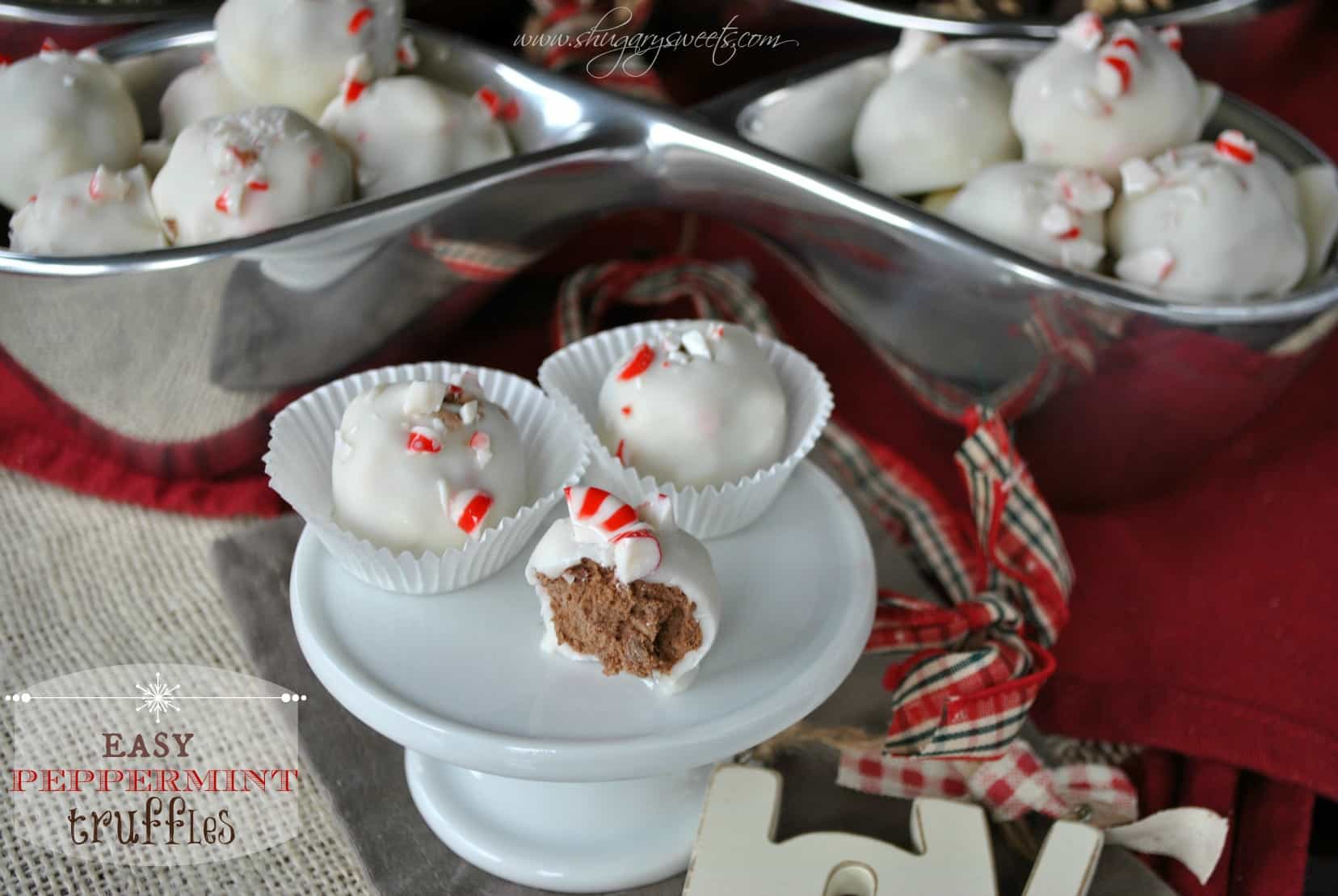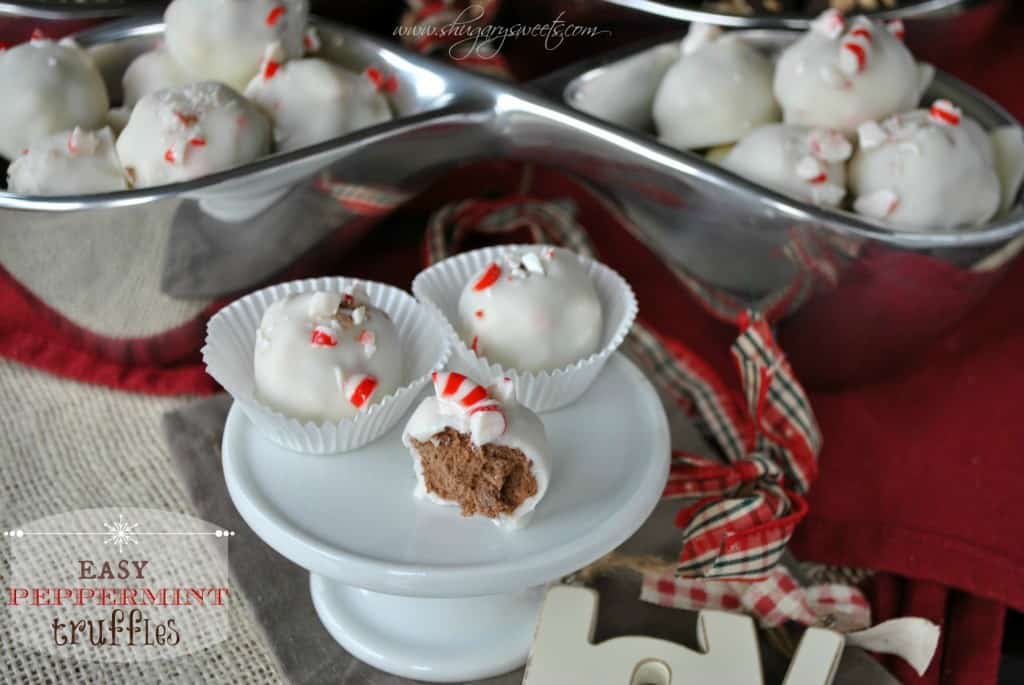 Or Toffee?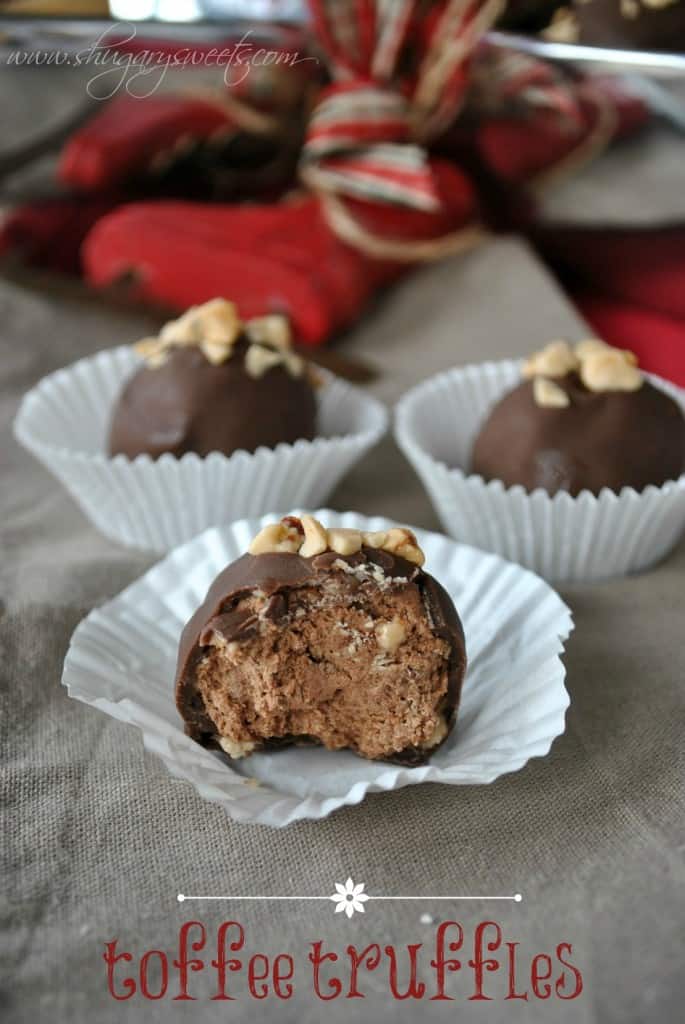 I also made some of my favorite English Toffee…that recipe is coming tomorrow!
In the meantime, print out the truffle recipe (oh, did I mention you can make these today and freeze them until Christmas?).
Then enter the rafflecopter giveaway below! Be sure to check out all the other wonderful products from Nambe! These would not only make wonderful additions to your own home, but they would be perfect for a fun, unique gift for a new bride too! They have a gorgeous Nativity set that is on my wish list! (hint hint dear hubby)
What  will you be putting in this server set if you win? Here are a few of my favorites ideas….
 Peppermint Fudge   and   Root Beer Float Fudge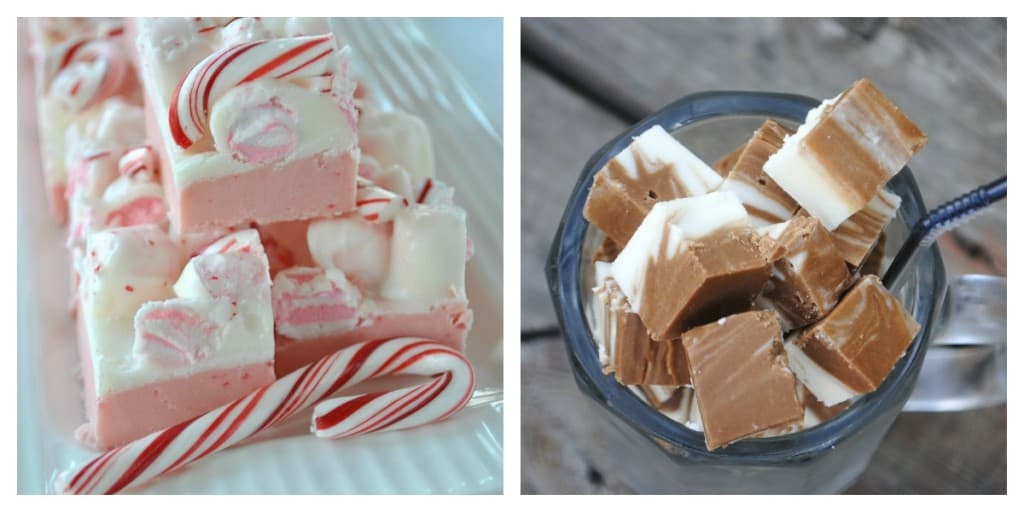 How about some salty snacks? 
Dill and Ranch Oyster Crackers  and Taco Snack Mix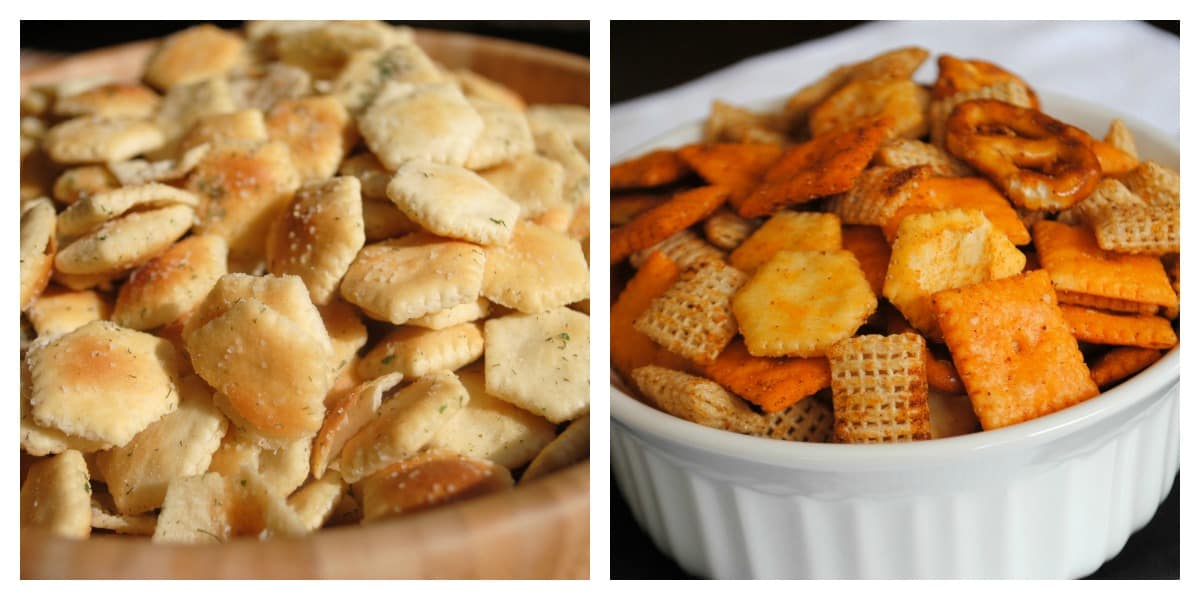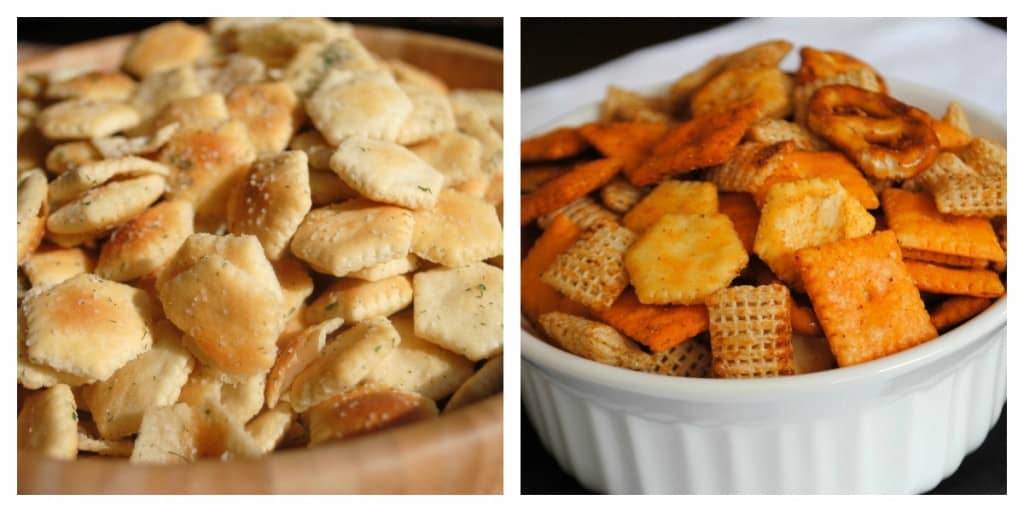 Finally, I know you all love Dip, right? 
Jalapeno Corn Dip– serve with tortilla chips AND Oreo Nutella PB Dip- serve with grahams (or a spoon)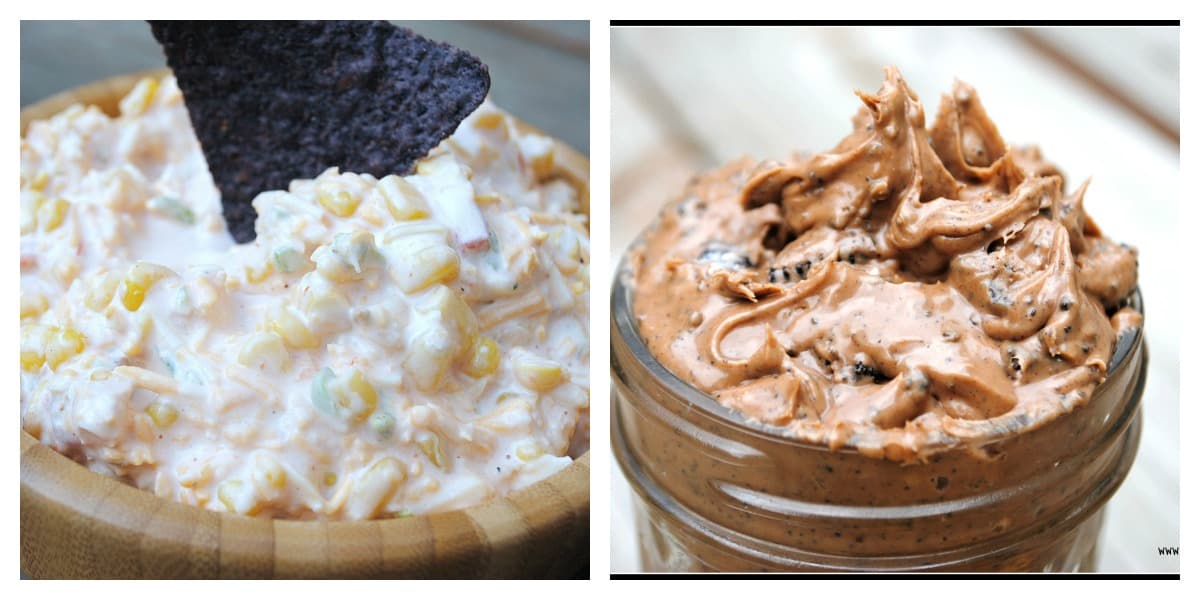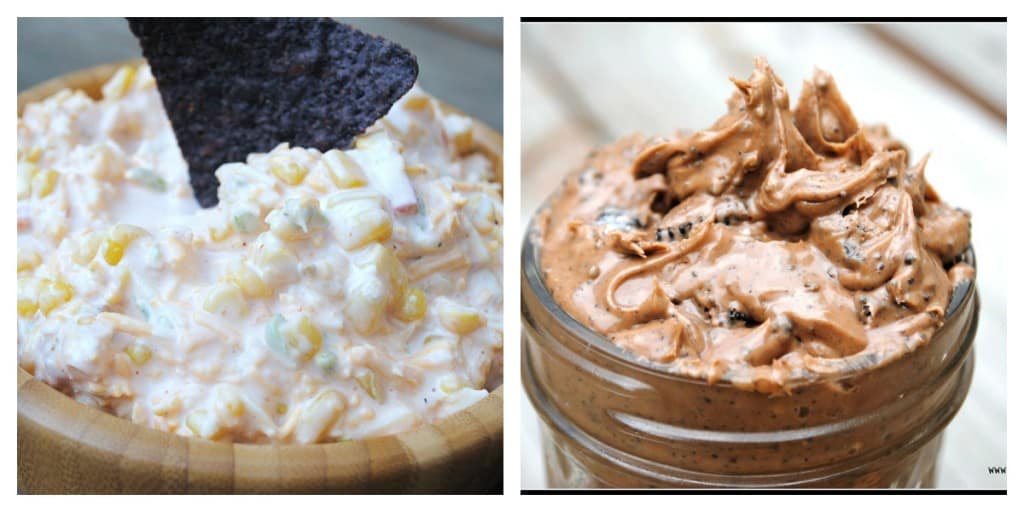 Easiest Ever Holiday Truffles and Nambe Giveaway
Ingredients
2 pkgs (11oz each) milk chocolate morsels
8oz tub Cool Whip, thawed
3/4 cup peppermint candy, crushed
3/4 cup toffee bits
16 oz vanilla candy coating, melted
16 oz chocolate candy coating, melted
Instructions
In a microwave safe bowl, melt chocolate chips for one minute. Stir and microwave another 30 seconds. Stir again until smooth. Allow to sit and cool to room temperature (about 20 minutes).
Line a freezer-safe baking sheet with parchment paper. Set aside.
Fold Cool Whip into room temperature chocolate. Drop by tablespoon onto lined baking sheet (it's okay if they aren't balls yet). Freeze for one hour.
Shape into a ball and roll in either peppermint or toffee bits. Return to parchment paper and repeat until all balls are formed. Return to freezer for 30 minutes.
Using a toothpick, dip each peppermint ball into melted vanilla candy coating. Place on parchment paper and sprinkle with some of the remaining peppermint bits. Repeat for all peppermint balls.
Using a toothpick, dip each toffee ball into melted chocolate candy coating. Place on parchment paper and sprinkle with remaining toffee bits. Repeat until all toffee balls have been dipped.
Store in freezer until ready to serve!
ENJOY!
**Nambe provided Shugary Sweets an Infinity 2pc Server for review. All opinions are my own!
Linked To: Chic and Crafty