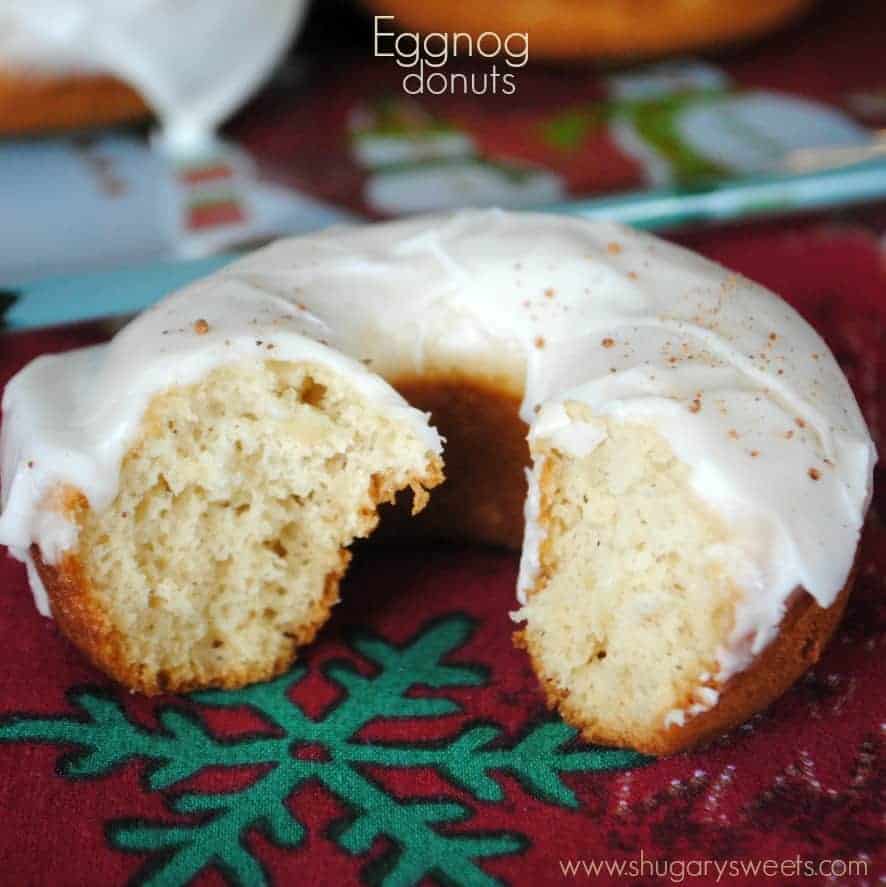 Usually when I create a recipe, I don't blog about it for a week or so. But these eggnog donuts? I made them yesterday! I couldn't wait to share the recipe with all of you. I mean, what if you needed a breakfast recipe for this weekend? Or Thanksgiving? Or Christmas?
You're welcome. No trust me on this. You. Are. Welcome. These taste like a jug of eggnog. Seriously. Fortunately they are baked, so that's something healthy, right?
 See those tiny specks? Yeah. That's nutmeg. In my house we don't all drink our eggnog with nutmeg sprinkled on top. Of course I do…and my son does…but that's it. My husband *GASP* doesn't even drink eggnog.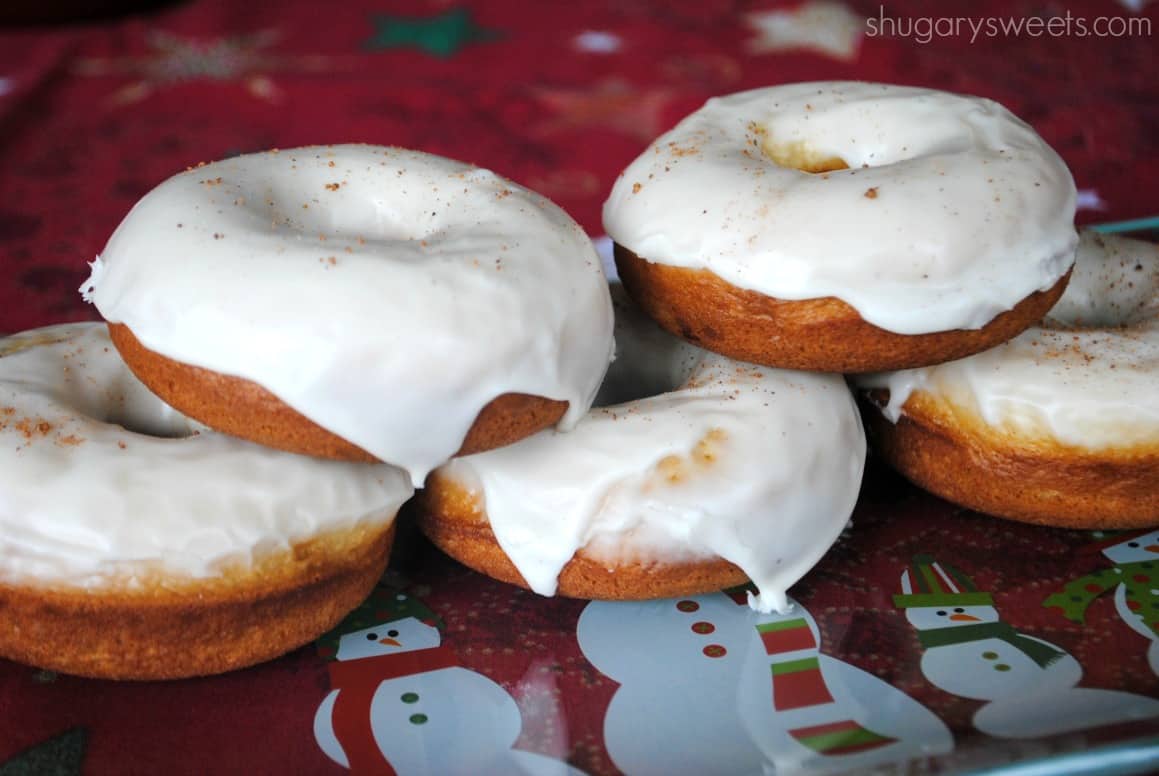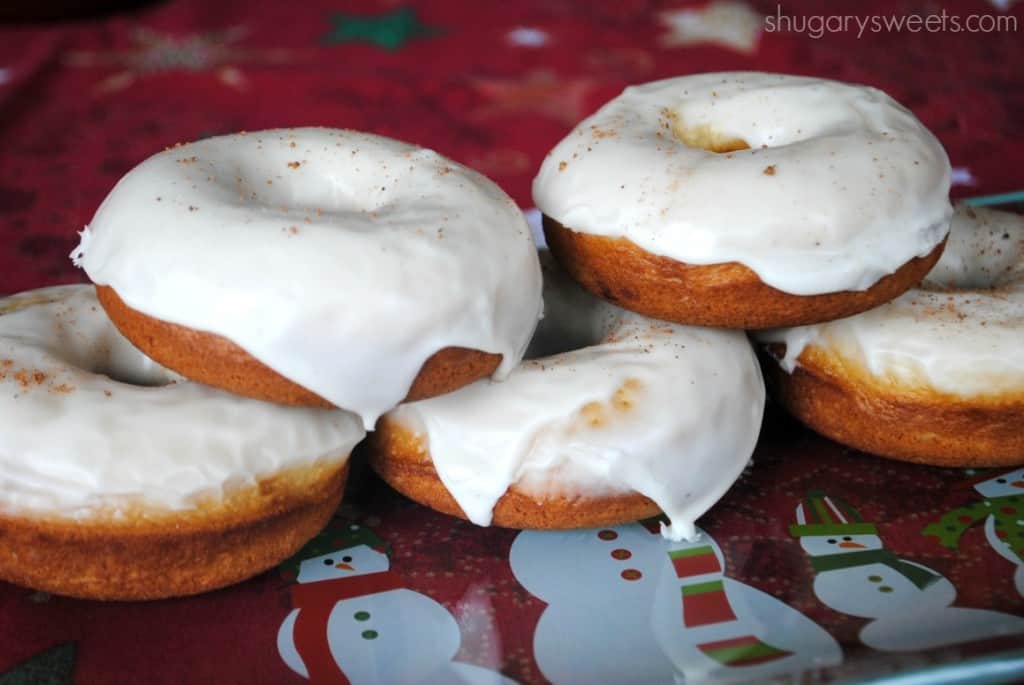 I have more eggnog recipes planned for all of you, and I'll try to show some restraint and wait until December (or at least after Thanksgiving). As you can see from the photos I've already pulled out my Christmas decorations. Would it be wrong to serve our turkey dinner on Christmas china? Just wondering.
Eggnog Donuts
Ingredients
FOR THE DOUGHNUTS:
2 cup flour
3/4 cup sugar
1 tsp baking powder
1 tsp baking soda
1 tsp salt
1/2 tsp nutmeg
1 egg
3/4 cup eggnog
1/4 cup applesauce
FOR THE ICING:
1 1/2 cup powdered sugar
3 Tbsp eggnog
1 tsp rum flavoring
pinch of nutmeg
Instructions
In a large mixing bowl, blend flour, sugar, baking soda, baking powder, salt and nutmeg. Beat in egg, applesauce and eggnog.
Grease and flour donut pan. Pour batter in large ziploc. Snip the corner (big snip) and squeeze batter into the donut pan evenly. Bake in a 325 degree oven for 10-12 minutes, until donut springs back when lightly pressed.
Remove from pan immediately and allow to cool.
To make glaze, beat powdered sugar with eggnog and rum flavoring for about 2-3 minutes. Dip tops of each donut into glaze. Immediately sprinkle with a TINY pinch of nutmeg. Enjoy!