February Ramblings
Yeah!! I'm back this month with some of my favorite things. I'll be sharing my top recipes from the month, as well as some of my favorite sightings from around the web!
Be sure to follow me on Bloglovin'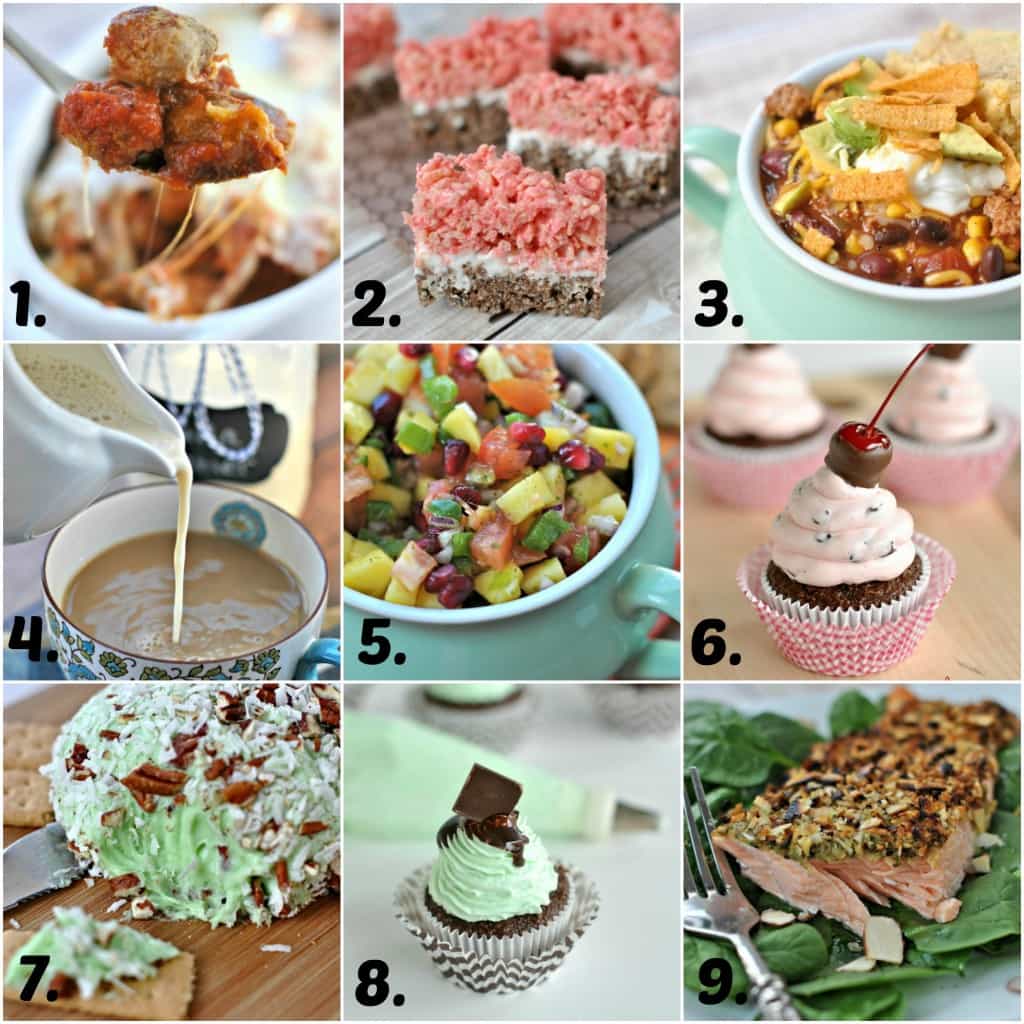 Let's start with what I've been up to here on Shugary Sweets! Take a moment to see if you've missed any of these awesome recipes!
So those are my top posts from February! In addition to those, I also shared some Orange Scones (Panera copycat), Skinny Strawberry Chocolate Chip muffins, Cherry Almond Biscotti, and a few Valentine's day recipes: Strawberry Mint Candy, Chocolate Peppermint Bars and Cherry Bark.
With St Patrick's Day coming up, here are a few holiday recipes that caught my eye: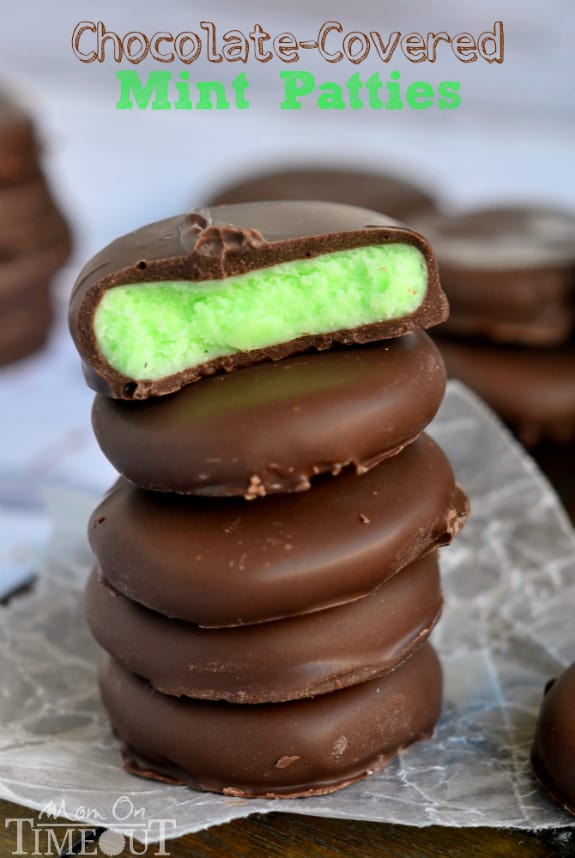 Chocolate Covered Mint Patties from Mom on Timeout.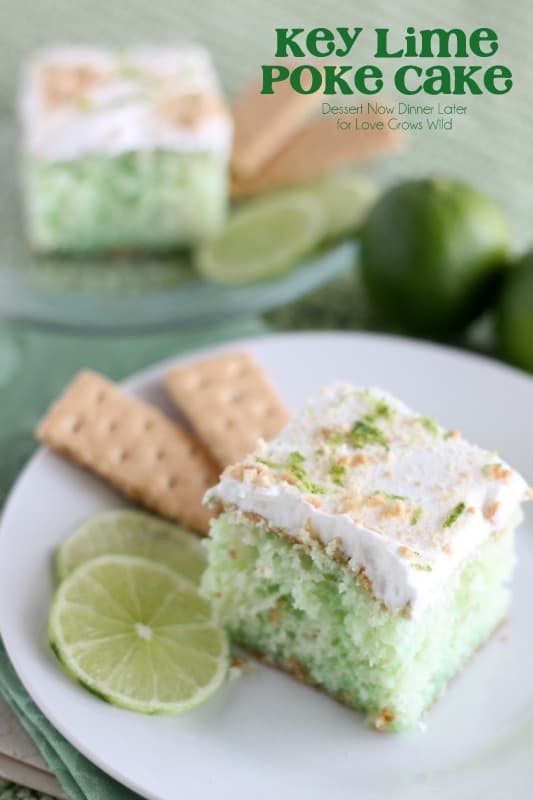 Key Lime Poke Cake from Love Grows Wild.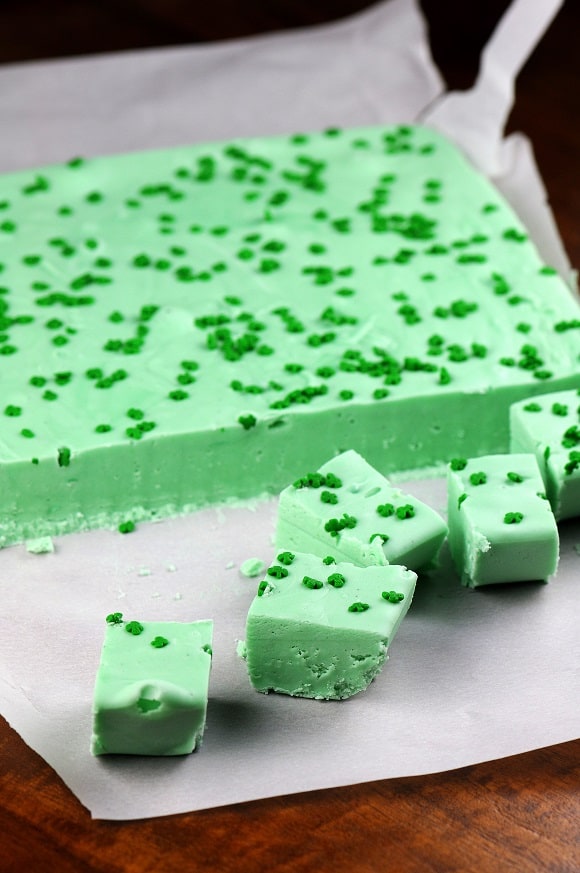 Drunken Grasshopper Fudge by Culinary Concoctions by Peabody.
For Valentine's Day my sweet husband surprised me. We normally don't buy each other anything for this holiday. But he bought me "flours and chocolates."
Some girls love FLOWERS and Chocolates….I happen to love them too, just a different variety! He gets me. (you may have already seen this on instagram)…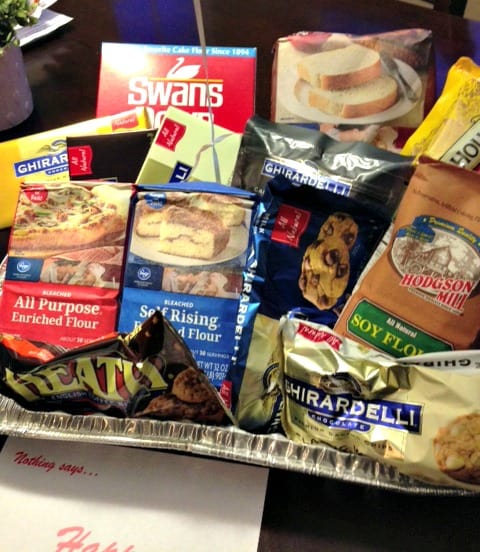 For those of you that are bloggers that are reading this post, listen up!! I'm all about scheduling, being more organized, and more intentional in my daily life (and work life). Work smarter, not harder. I purchased this BLOG BUDDY planner and have been now using it for one week. You guys. Seriously, this is a planner made JUST FOR BLOGGERS. The creator is the sweet Dani from The Adventure Bite. And while I know they are working on getting an affiliate program, I couldn't wait to share this. It's too awesome.
Here are some of my favorite features of the Blog Buddy:
The weekly task pages are the most used part of this planner for me. I love listing out what posts will go live, then all the tasks associated. Can't think of a task? Don't worry, she has icons as your reminders….all your social media is there! Just cross it off when you're done! Plus there is a lot of space for brainstorming ideas. Oh, and did you see in the photo…she even reminds you to drink your daily water and plan your dinner meal!
The monthly calendar section is great for an overall glimpse at your month. Did I mention this is a TWO year planner? Takes you all the way to December 2015!!
The next tab is Brainstorm…she has paper in there for post ideas, recipe writing, website design brainstorm, and more!
The big section next is your checklist! An opportunity to plan your posts and all the tasks that go into post completion (including photos, SEO, proofreading, links, scheduling etc. Awesome.
She has a genius tab next where you can keep track of sponsored posts and advertisers. LOVE THIS TAB.
And finally, a tracking tab. A place to keep track of statistics, expenses, income, taxes. And a zipper folder for receipts.
Okay, lets get to a few more treats that blew my mind this week.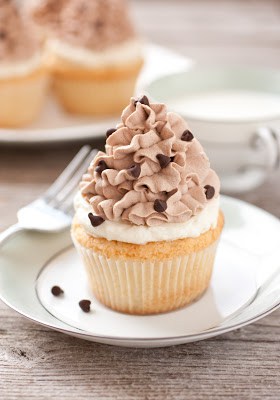 I stumbled upon these Cannoli Cupcakes from Cooking Classy. I'm in love!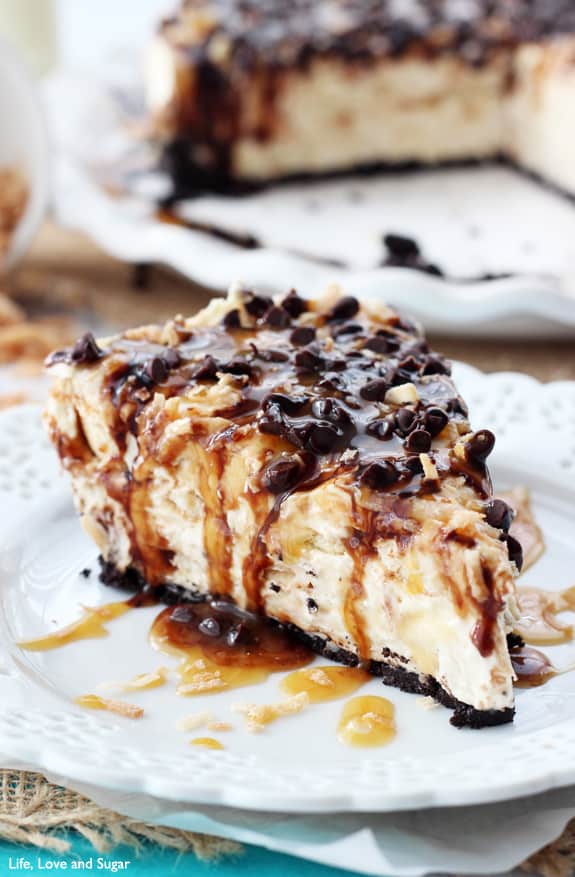 Take a deep breath. No Bake Samoa Cheesecake from Live, Love and Sugar.  Ummm, I'm pretty much convinced this is going to be made in my kitchen. Soon!!!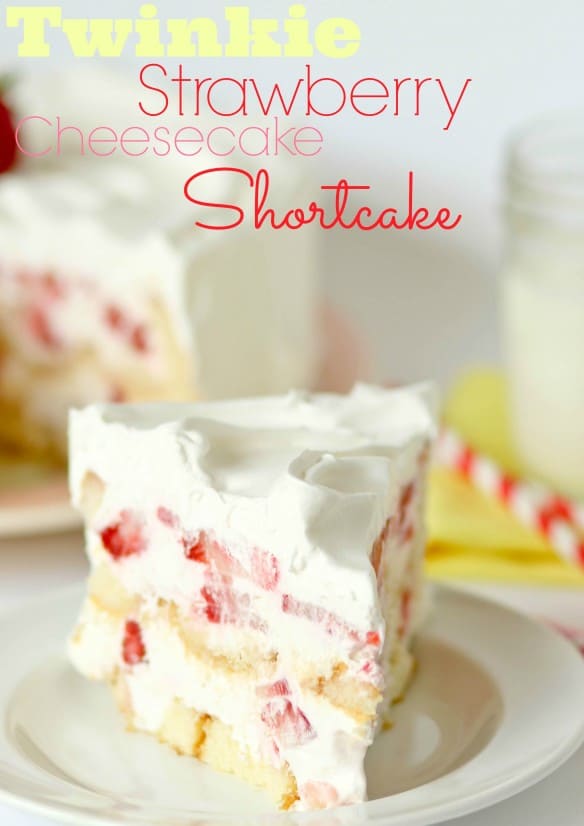 Twinkie Strawberry Shortcake from Confessions of a Cookbook Queen. LOVE how easy and delicious this must be!
I'm constantly filling my Bloglovin' reader with new blogs. Here are a few of my favorites…do you follow them? (do you follow me???)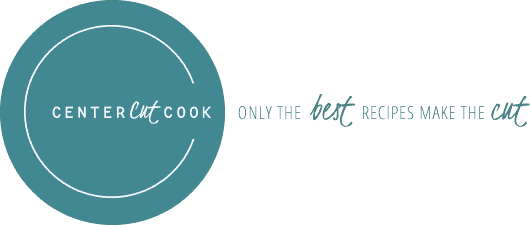 Ashley from Center Cut Cook. Her recipes are always delicious looking! And having talked with her in blog circles, she sounds sweet and amazing!!


Donna and Chad from The Slow Roasted Italian are a food blog team! How fun to work with your spouse, at home, in PJ's. I'm a bit jealous!

So, in other news, I announced HERE that I was going to Miami for the SOBE Food and Wine Festival. If you follow me on instagram you may have seen this photo: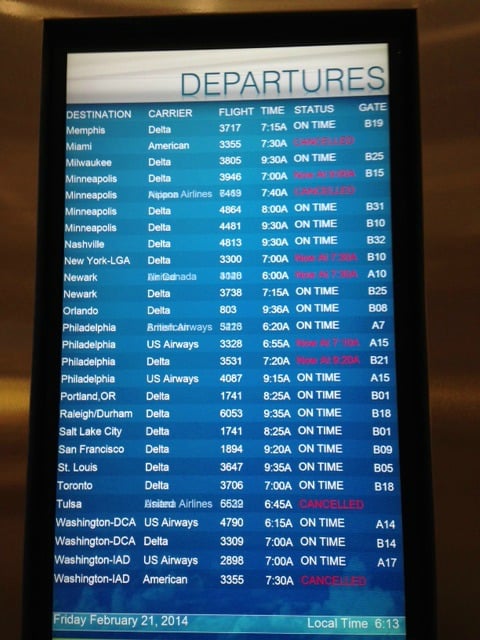 If you look closely you will see that the line for Miami says "CANCELLED." I have horrible luck when it comes to flying. First, you should know, I'm TERRIFIED of flying. I spend the whole flight sick to my stomach, praying and watching the flight attendants (if they don't show panic, then I feel better). Second, I don't think I have ever flown and not had a delay, missed flight or cancellation. So arriving at the airport at 5:30 am to see my flight was cancelled wasn't a huge surprise (although I was quite tired). To find out the only other flight available was one that had a layover in New York (and they were having severe weather) was a no brainer to cancel my trip. WHICH, as it turns out, the flight to New York got cancelled too. So had I stayed the 6 hours to take that flight, I would have been mad as heck knowing it was cancelled after all.
Which leads me to this picture: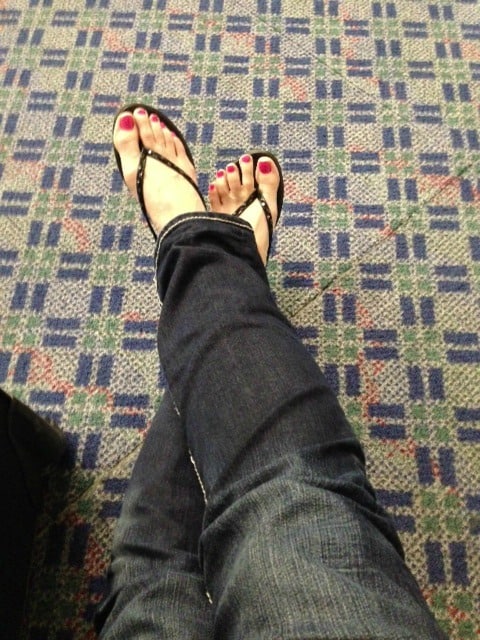 Yes, that is me. At the airport. Sitting on the floor in flip flops. Because I had a car service take me to the airport, I now had to wait for my sweet husband to get out of bed and come pick me up…
Which leads me to this photo: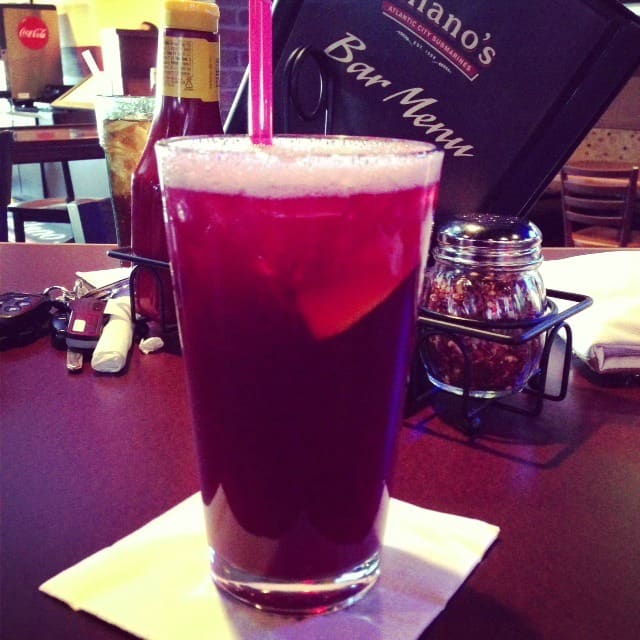 Yes, I was a bit whiny and crabby. I mean seriously, this is the worst winter we've had in Cincinnati in the 8 years of living here. I was headed to sunny Florida, with no cares in the world, a bag full of sun dresses and flip flops….and now I'm home. Doing laundry. Making dinner. So my awesome husband took me out to an early lunch, complete with a Sangria. The end of story….
It's been fun catching you up on my month! I'd love to hear what you've been up to this February!
Connect with Shugary Sweets! Be sure to follow me on my social media, so you never miss a post!
Pinterest | instagram | Bloglovin'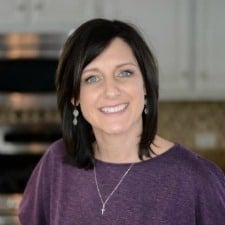 Aimee is a dessert lover (specifically rice krispie treats), workout enthusiast, self-taught foodie, and recipe creator. Her recipes have been featured in numerous magazines, and her passion is to share her love of cooking with the everyday home cook!