These Flourless Chocolate Cookies are a chewy cookie with a crunchy topping! You'll love the rich chocolate flavor in a unique cookie! Move over Starbucks, we've got a copycat recipe on our hands!
Love Starbucks? You'll have to try our copycat Starbucks lemon loaf. Pair it with our sweet copycat Pumpkin Cream Cold Brew for the perfect breakfast.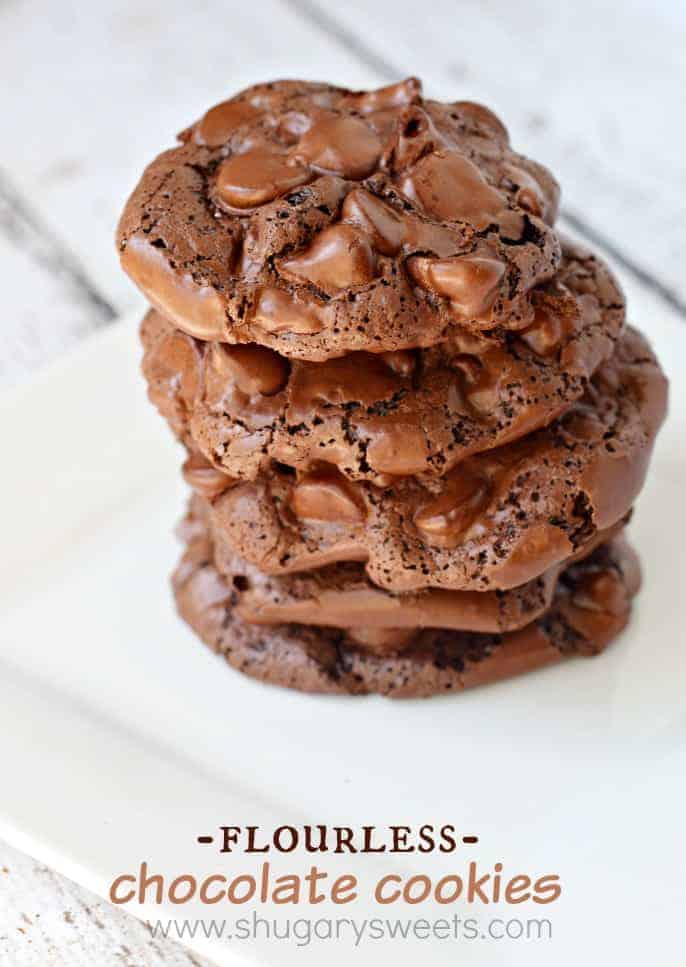 What are Flourless Cookies
Flourless cookies are made using an egg white base, similar to these delicious meringue cookies. However, these flourless cookies are WAY less work than meringues!
This Flourless Chocolate Cookie recipe is just as easy as any other drop cookies. Just 6 ingredients you probably already have in your pantry. All you do is mix, bake and eat!
No beating egg whites.
No piping onto parchment paper.
Tastes like a cross between a cookie and a fudgy brownie.
No time to let it set in the closed oven.
Today's Flourless Chocolate Cookies are ready to eat immediately, and just one bowl to whip it all together.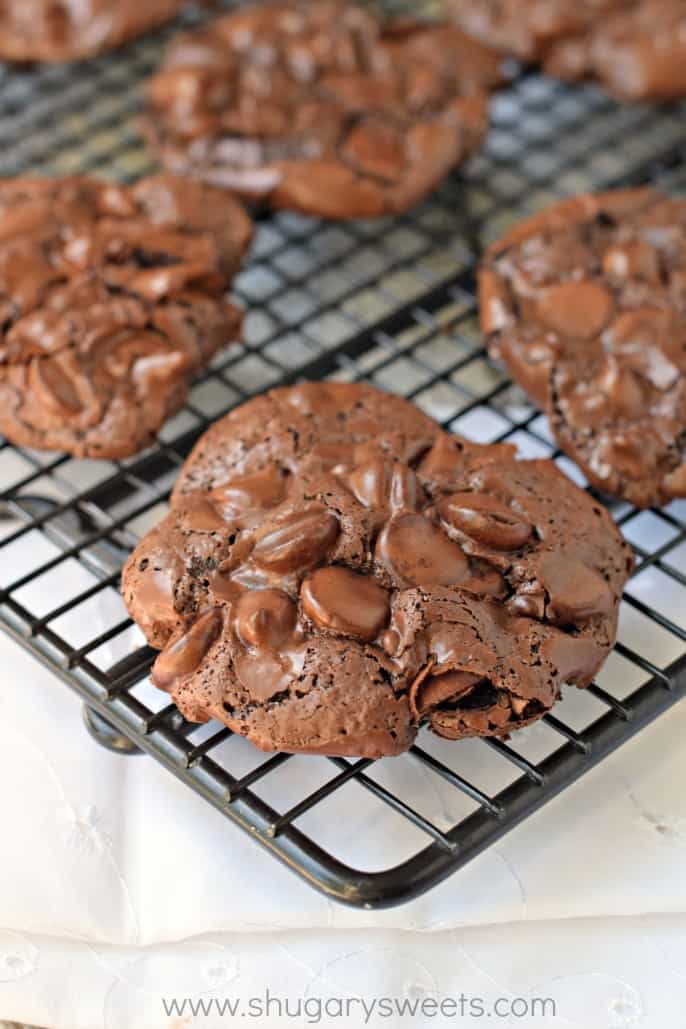 Ingredient Notes
Here are the 6 ingredients you need to make this easy flourless cookie recipe:
Powdered Sugar
Unsweetened dark chocolate cocoa powder (I love using this one)
Kosher Salt
Egg Whites
Vanilla Extract- We love making our own homemade vanilla extract, but if using store bought, be sure it's pure extract, not imitation (for best flavor).
Milk Chocolate Chips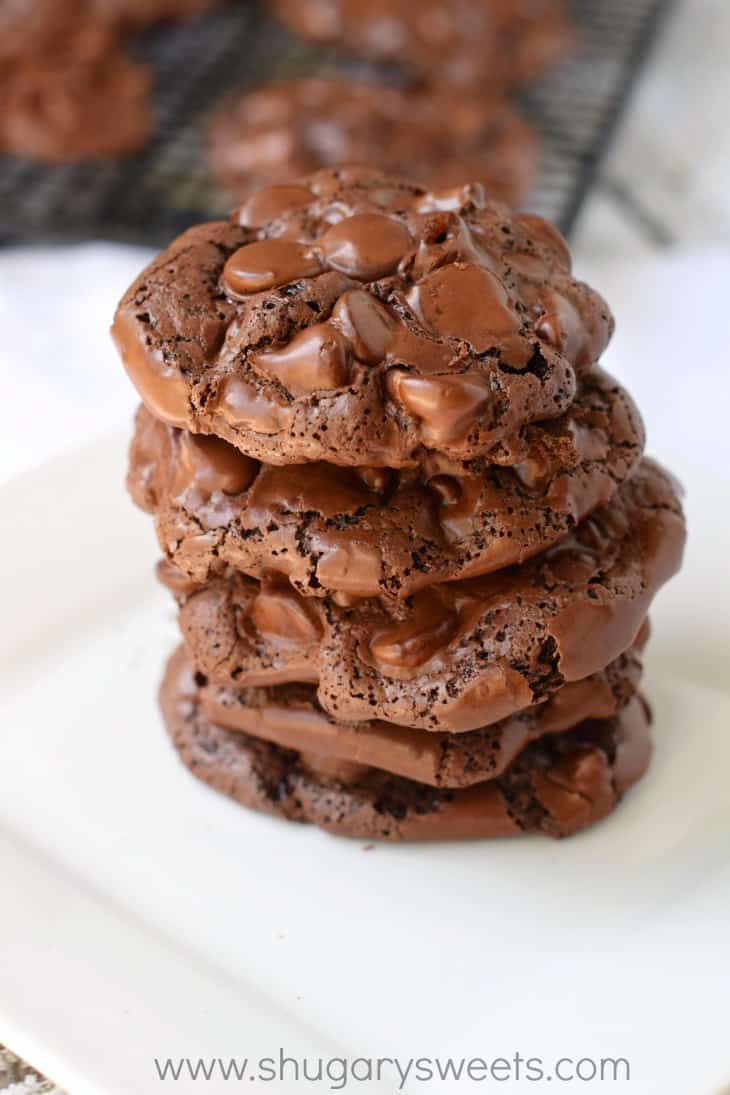 How to Make Flourless Starbucks Cookies
Combine Cookie Dough Ingredients. In a large mixing bowl, combine powdered sugar, cocoa powder, salt, egg whites and vanilla. Stir until mixture comes together. Fold in chocolate chips.
Bake. Using a 2 Tablespoon cookie scoop, drop by tablespoons onto a prepared baking sheet. Be sure to leave several inches between cookies as these will SPREAD!
Bake for 12-15 minutes, keeping your eye on them closely. They will begin to puff up and become slightly cracked and glossy. THAT is when you want to remove them from the oven for best flavor! (Mine took 12 minutes.)
Cool. Allow the cookies to cool about 5 minutes on the pan, then use a metal spatula to remove them to a wire rack to cool completely. They will stick to the parchment paper if you allow them to cool too long.
Store Flourless Chocolate Cookies an airtight container for about 3 days for best flavor! ENJOY!
Pair this copycat Starbucks Cookie with a cup of Apple Crisp Macchiato Coffee and a big slice of Cranberry Bliss Bars. So good.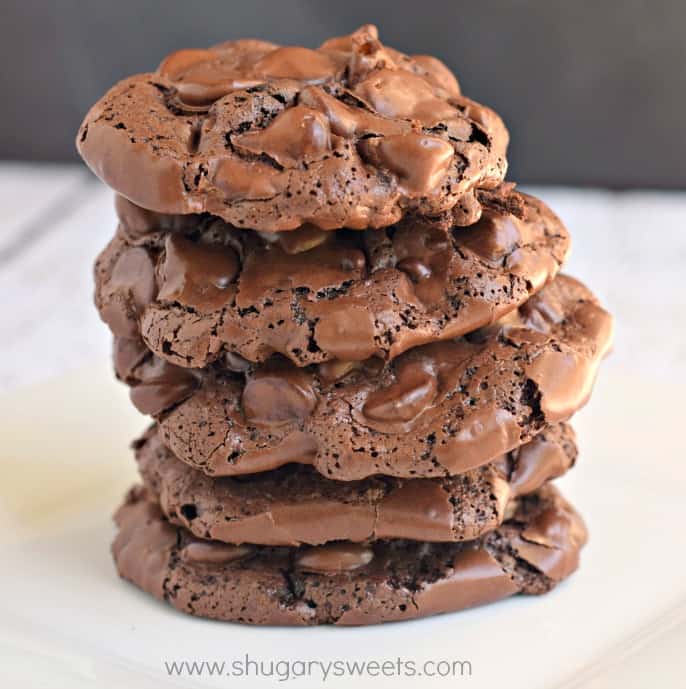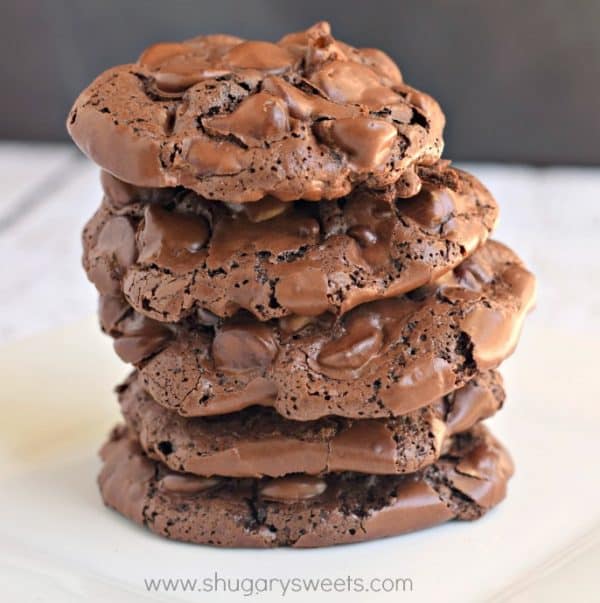 More Copycat Recipes