For a POPular Teacher- Gift Idea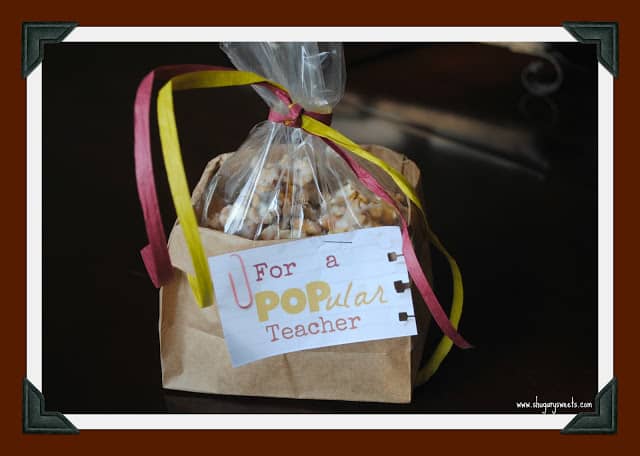 I've said it before, but I am NOT a crafty person. I've tried to be in the past. I have every scrapbooking punch, stamp, sticker and paper. Have I used them for scrapbooking in the past, oh say, 4 years? nope.
Well, totally not true. See the punch on the side of the tag? Yep, it's from my scrapbooking collection (Stampin Up I believe).
I was honored to be asked to provide some goody bags for a large group of teachers. How cool is that? I made 
THIS CARAMEL POPCORN
 recipe, tossed in some colored m&m's and assembled 87 bags! I sure hope the teachers love them!
I used 
picmonkey
 to create my own tags. Have you tried picmonkey yet? They are awesome (better than Picnik in my opinion). This is what my tags looked like….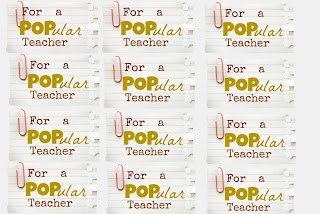 (you can get the printable 
HERE
)
I then used my paper cutter (I have two, hehe) and sliced them up. Attached to a paper bag with a staple and added some colored rafia (maroon and gold for the school colors) to complete the gift!
ENJOY!