Starting with a cake mix, these Gooey Chocolate cake bars are filled with cream cheese, cocoa and topped with a delicious, creamy Chocolate Frosting.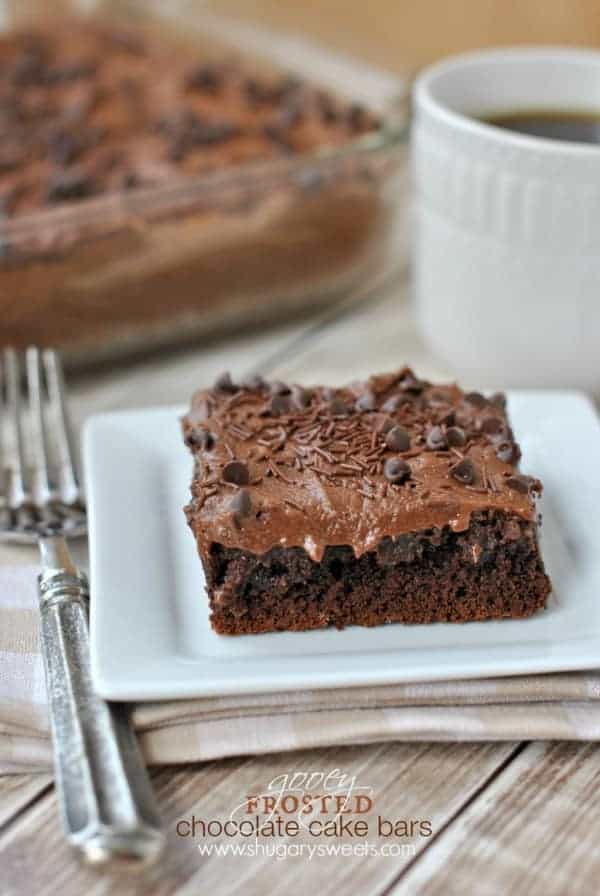 In my effort to get my house ready and packed for our big move this summer, I'm working my way through my pantry.
I don't use cake mixes very often, but I always keep them on hand. Sometimes I just crave "cake soup." It's a thing. And it's delicious.
Last week I stumbled across a box of Devil's Food Cake mix, it practically jumped out of my pantry, screaming, MAKE ME YOU FOOL.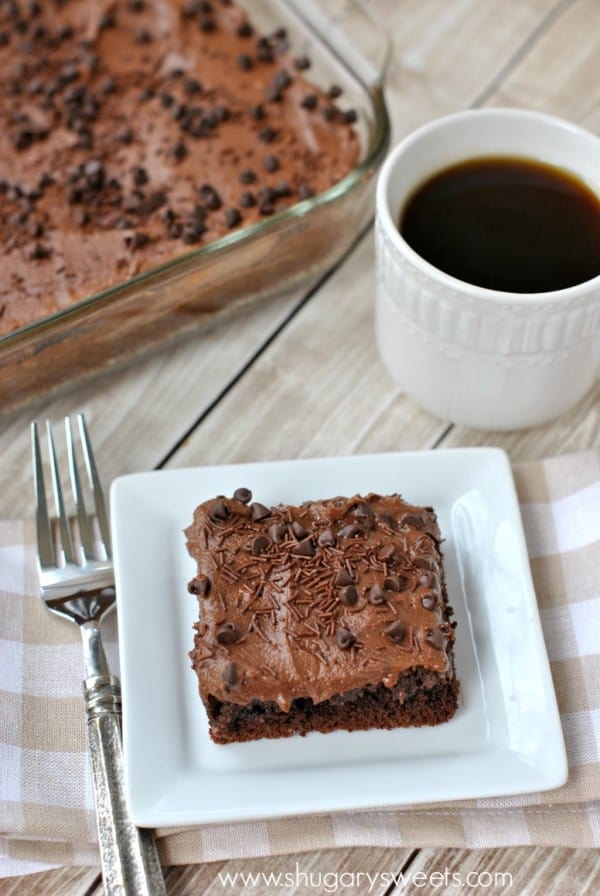 Okay, so I have a wicked imagination, but if that were the case, you can understand why I indeed had to use this cake mix. Immediately.
A few years back I made this gooey chocolate cake. I dusted it in powdered sugar, took a really bad photo (which I thought was great at the time, my how my photography has changed). And I shared this with all of you.
My original intention was to just remake the recipe and update the photos.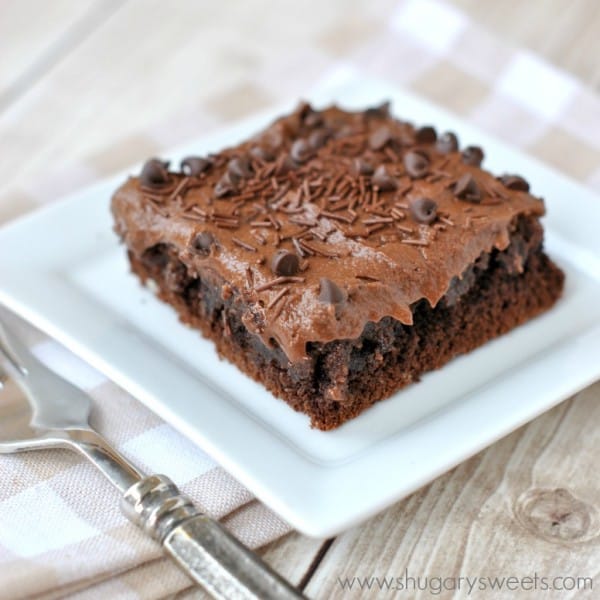 But then my sweet tooth screamed "FROST ME YOU FOOL." That happened. I'm sure of it.
And because I always listen to my sweet tooth, I made a rich chocolate frosting, using my Baking Cocoa and slathered these cake bars with loads of creamy frosting.
And if that wasn't enough, I topped that with some chocolate sprinkles and mini chocolate chips. This is like QUADRUPLE chocolate bars.
They are intensely rich. But insanely delicious! I originally cut these into 24 bars. Then realized how rich they were and cut those bars each in half!
By pressing the first layer down into a crust, they resemble brownies and you don't NEED a fork. However, the gooey center layer, filled with cream cheese, will make you sigh as you sink your teeth into these bars.
And the frosting? I have no more words. You just need to trust me that these are good and need to be made ASAP. Like right now, what are you waiting for???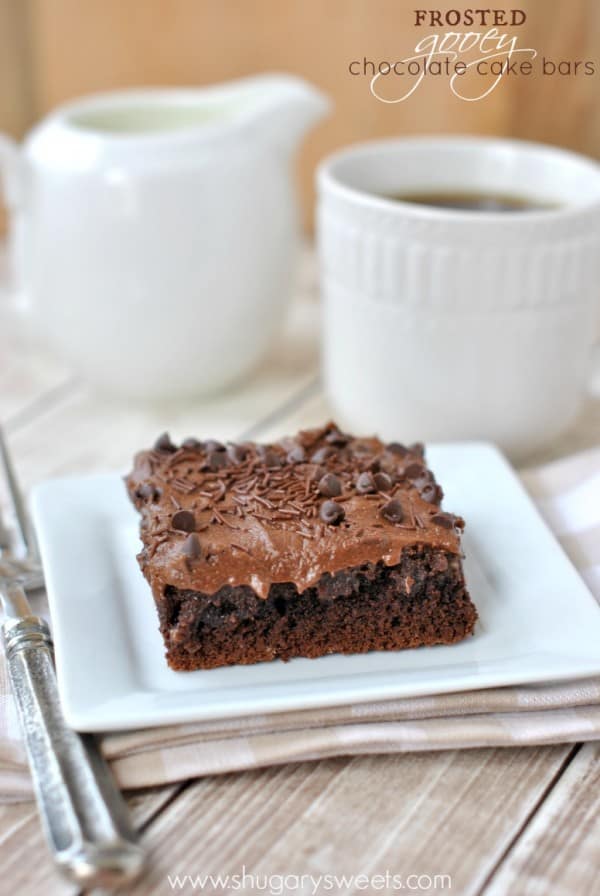 More Cake Mix recipes
Connect with Shugary Sweets!
Be sure to follow me on my social media, so you never miss a post!
Facebook | Twitter | Pinterest | instagram


Recipe originally published May 10, 2014