Gingerbread Dip
Light, fluffy Gingerbread dip made with cream cheese, greek yogurt and plenty of spice! Perfect dip for the holidays!
Join me today as I partner with the American Dairy Association Mideast to help Feed America! At the end of this post, see how YOU can help (and it doesn't cost you a penny!)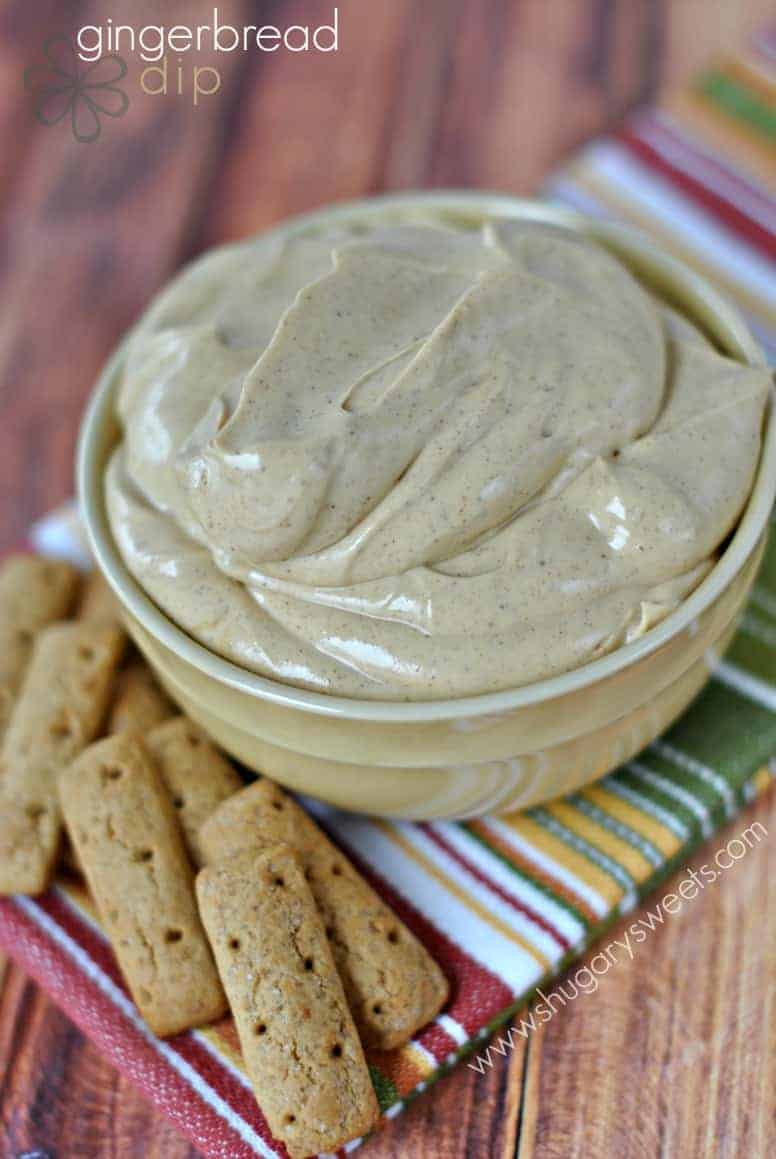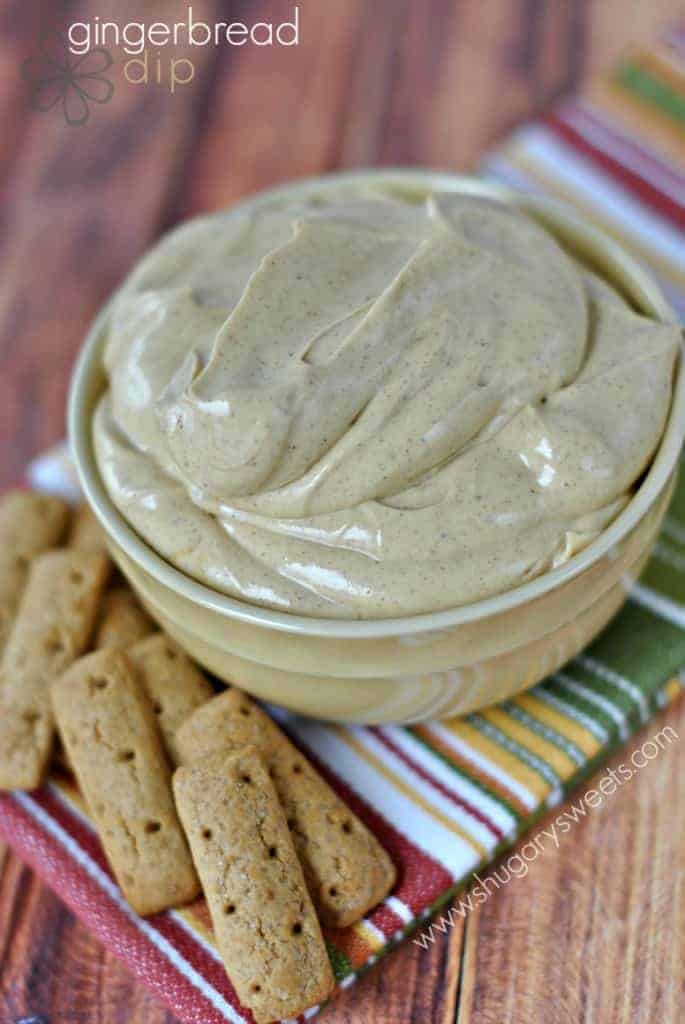 I haven't always loved the flavor of gingerbread. I tried numerous times over the years to make (and enjoy) gingerbread men cookies.
I think because I love sugar cookies loaded with frosting, I never got into the gingerbread men.
And making Gingerbread houses, well we all know you buy the kit and never eat it right? Oh, some of you bake it yourself? I bow down. And you eat it? Well, if eating the candy while creating the house counts, then yes, I eat it too!
But then last year I made these Gingerbread Cupcakes and Gingerbread rice krispie treats. I used Oreo's gingerbread cookies (which are absolutely delicious) and some spices! Guess what? Turns out I love gingerbread flavors in everything EXCEPT gingerbread men cookies.
And I love gingersnaps, the kind that come in the brown bag from the grocery store! I like to freeze them and eat them ice cold. Is that weird??
So today, I made you all a Gingerbread Dip. It's got cream cheese, greek yogurt, molasses, ginger…and more! All the delicious ingredients to make a holiday dip that everyone is sure to love!
Just a little note about greek yogurt, I like to use it in many of my recipes. While today's recipe isn't exactly "healthy", by adding in greek yogurt I add some dairy into our diets, and as you may know greek yogurt is high in protein. You're likely to eat less because protein keeps you full longer! Unless of course you have zero willpower! This is my way of adding in a little extra nutrients to our snacks and treats.
Be sure to scroll down past the recipe for how YOU can help raise money for Feeding America, without donating a penny. YES! I am serious.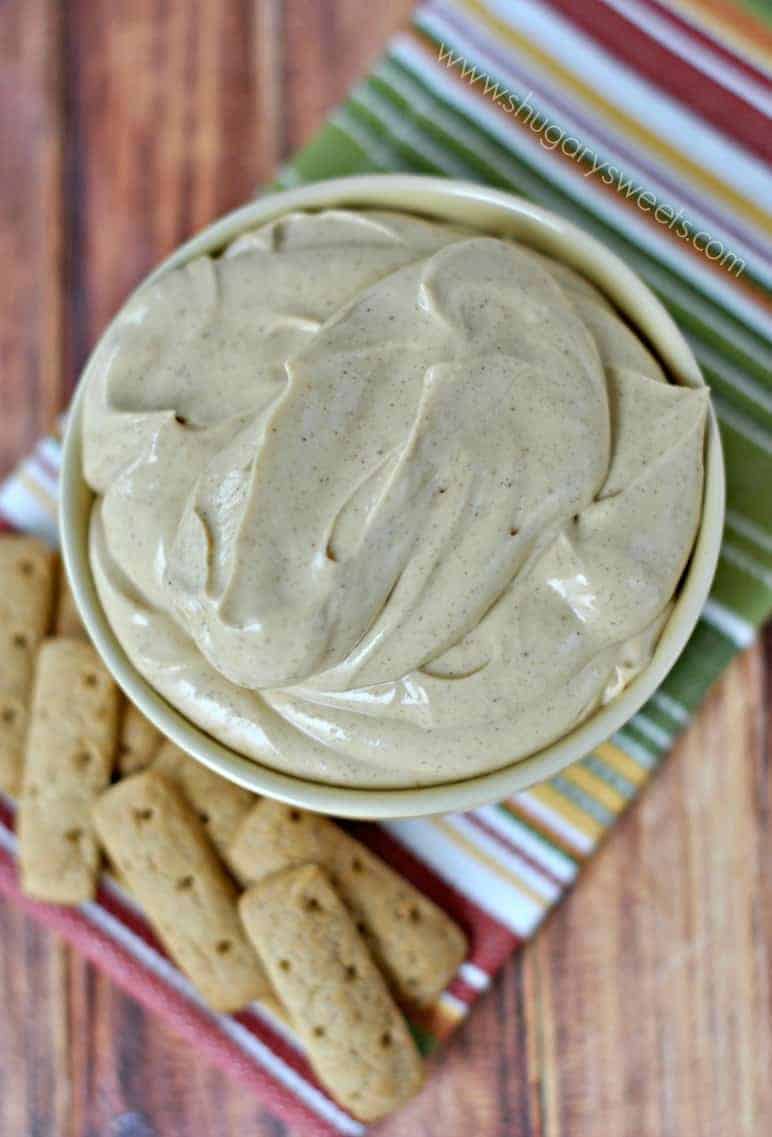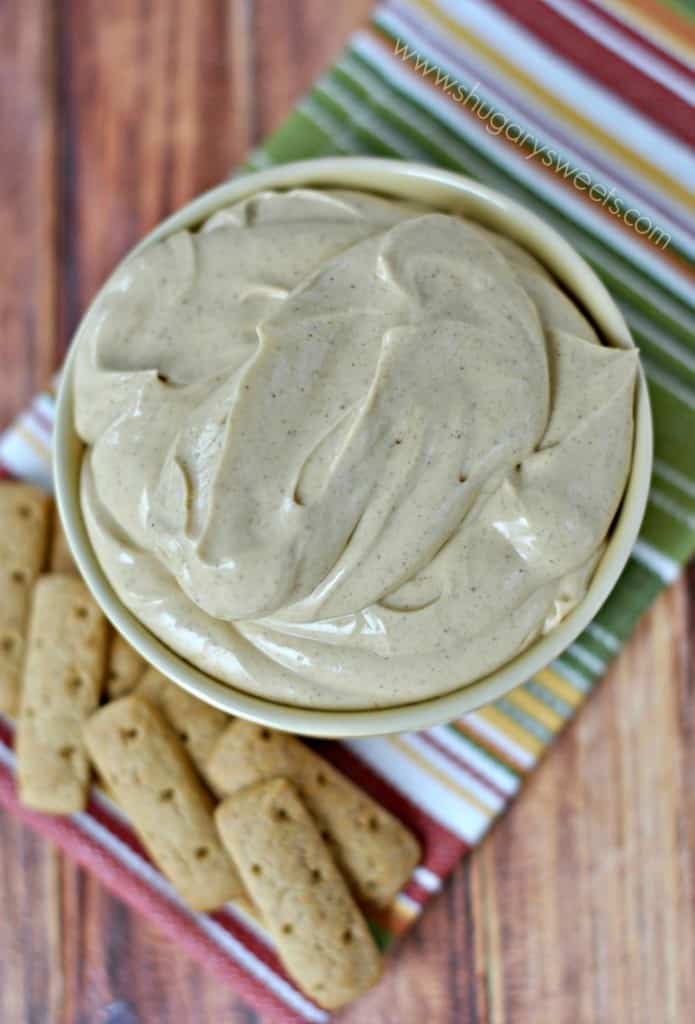 Connect with Shugary Sweets! Be sure to follow me on my social media, so you never miss a post!
Facebook | Twitter | Google+ | Pinterest | instagram | Bloglovin'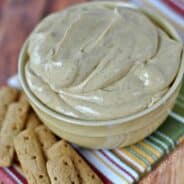 Gingerbread Dip
Yield: serves 8
Prep Time:5 minutes
Light, fluffy Gingerbread dip made with cream cheese, greek yogurt and plenty of spice! Perfect dip for the holidays!
Ingredients:
1 package (8oz) cream cheese, softened
1/2 cup light brown sugar, packed
2 Tbsp molasses
1 tsp cinnamon
1/2 tsp ground ginger
1/4 tsp ground cloves
6oz vanilla Greek yogurt
Directions:
Beat cream cheese with brown sugar and molasses until smooth, using an electric mixer. Add cinnamon, ginger and cloves and combine fully. Beat in yogurt for 1-2 minutes until fluffy.
Pour into a serving bowl and refrigerate, covered.
Store covered in refrigerator for up to 5 days.
Serve with graham crackers, cookies, apples, pear slices.
I like to make this a few hours in advance to allow the flavors to really combine. However, you can serve immediately if you need to!
MAKING THIS RECIPE? Share it with me on Instagram using the hashtag #ShugarySweets so I can see what you're cooking up in the kitchen!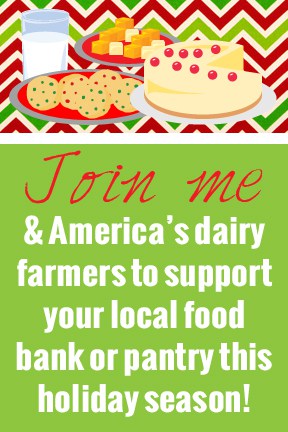 Now for the fun part. The part where YOU can help make a difference this holiday season. Together with American Dairy Association, I'm teaming up with 11 other bloggers to create delicious "potluck" recipes to bring to your next holiday dinner!
ADA Mideast will donate $1 to Feeding America for every "like," comment or share each of the bloggers' 12 recipes receive on its Facebook page between Dec. 6 and 13.
Of course I encourage you to share the photos on the ADA facebook page. The more people click over and "like" the more money Feeding America receives!
Feeding America
•                    Dairy farmers are committed to the health and wellness of Americans, with an emphasis on child health, which includes addressing hunger and helping ensure every American has access to nutrient-rich foods, such as low-fat and fat-free milk and milk products. Join dairy farmers in Ohio and across the country in making sure everyone can enjoy a healthy meal this holiday season!
•                    Dairy foods provide nine essential nutrients that are important for improving overall health, and research shows consuming dairy foods is linked to improved bone health, especially in children and adolescents.
•                    However, finding and distributing a consistent supply of milk and milk products is a challenge for America's hunger relief system.  Of the pounds of food available in food banks, only 5.3 percent is dairy.
•                    Today, more than 50 million people in America are food insecure. Of these, nearly 17 million (one in five) are children. These children have an increased risk of health and development issues, including obesity and poor academic performance.
•                    Feeding America can provide nine meals for each dollar donated.
Connect with American Dairy Association:
facebook | website | twitter | Pinterest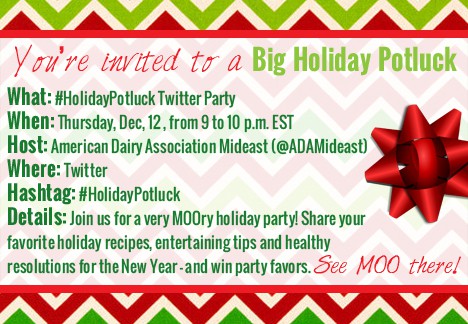 Join me and 11 of my friends to not only raise money for Feeding America, but join the twitter party above!
·         Jocelyn of Inside BruCrew Life
·         Tanya of Lemons for Lulu
·         Erin of The Law Student's Wife
·         Lisa & Anna of Garnish with Lemon
·         Sheila of Eat 2Gather
·         Lauren of Climbing Grier Mountain
·         Karly of Buns in My Oven
·         Christina of Dessert for Two
·         Lindsay of The Lean Green Bean
·         Katrina of In Katrina's Kitchen
·         Willow of Will Cook for Friends
**This is a sponsored post on behalf of the American Dairy Association, Mideast. I was compensated for my time, however all opinions expressed are 100% my own!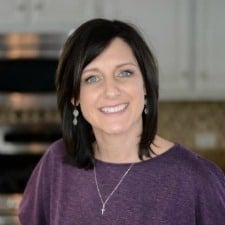 Aimee is a dessert lover (specifically rice krispie treats), workout enthusiast, self-taught foodie, and recipe creator. Her recipes have been featured in over 15 magazines, and her passion is to share her love of cooking with the everyday home cook! Learn more about Aimee.