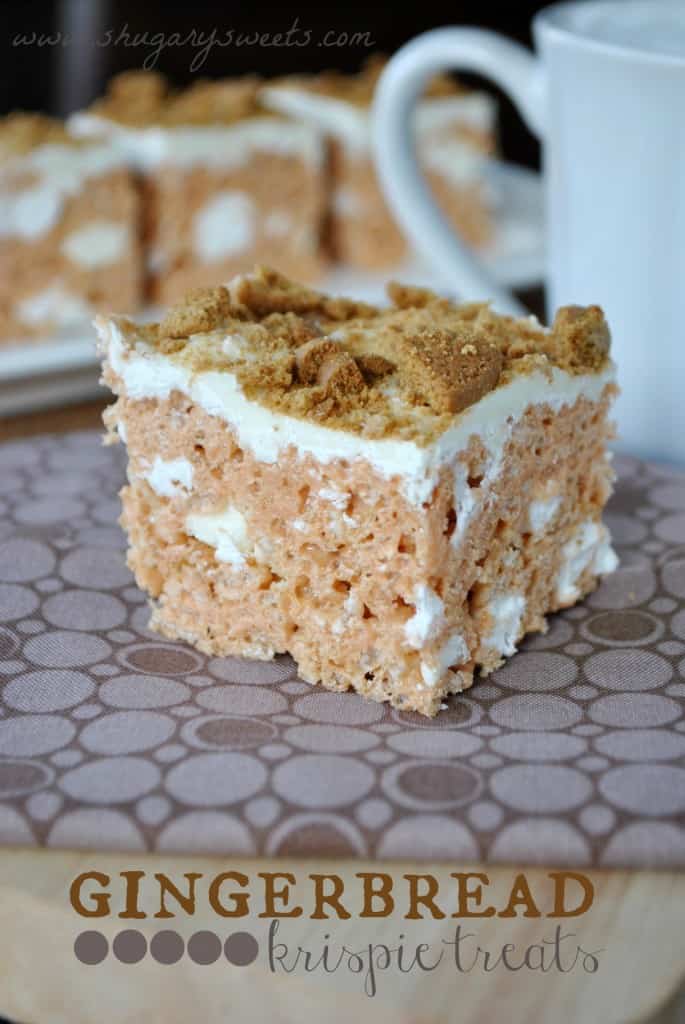 You knew this was coming, right? I mean you all expected this! Gingerbread Krispie Treats. Made with the new, seasonal JELL-O Gingerbread pudding mix.
For a fun twist, I threw in some white chocolate chips and mini marshmallows.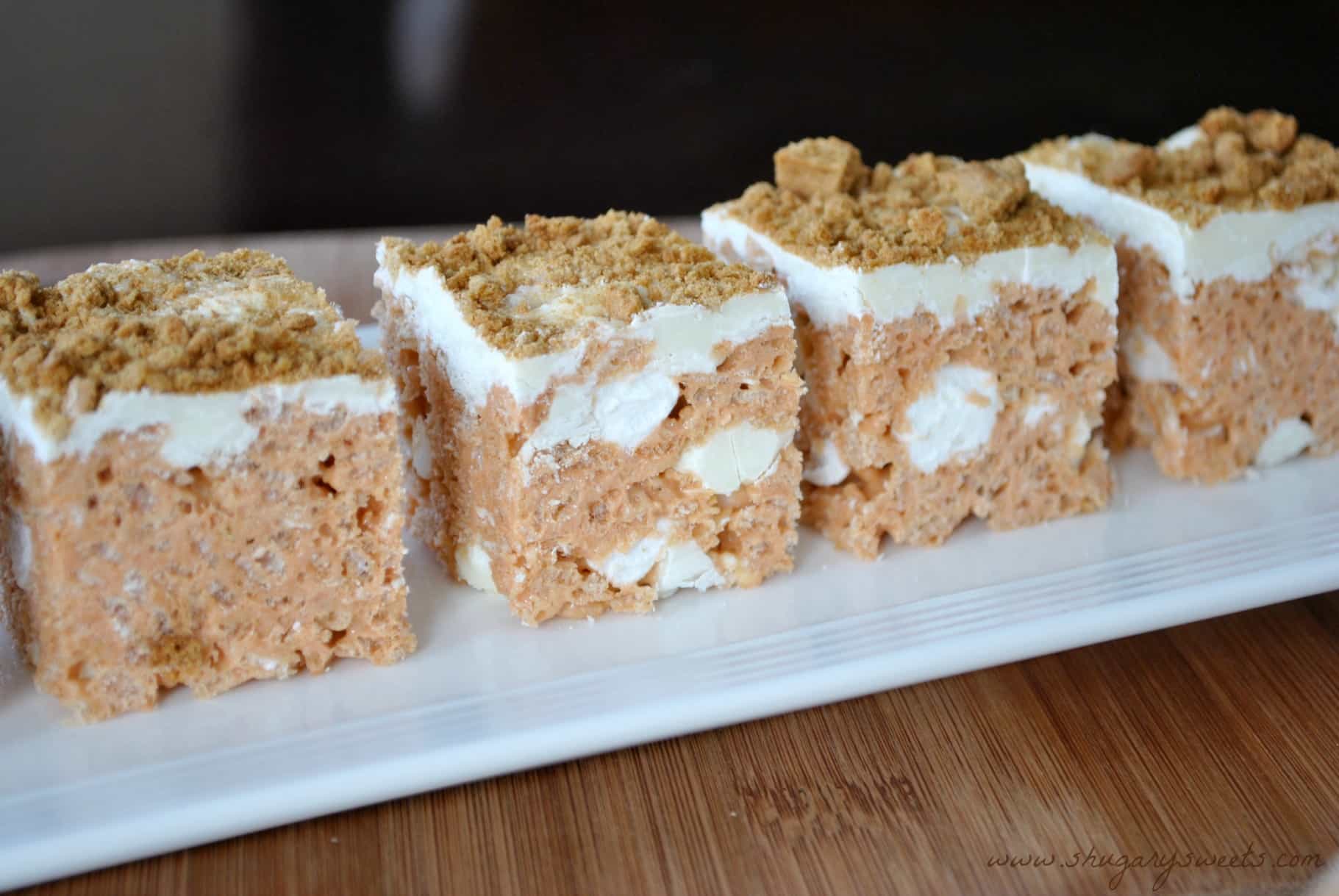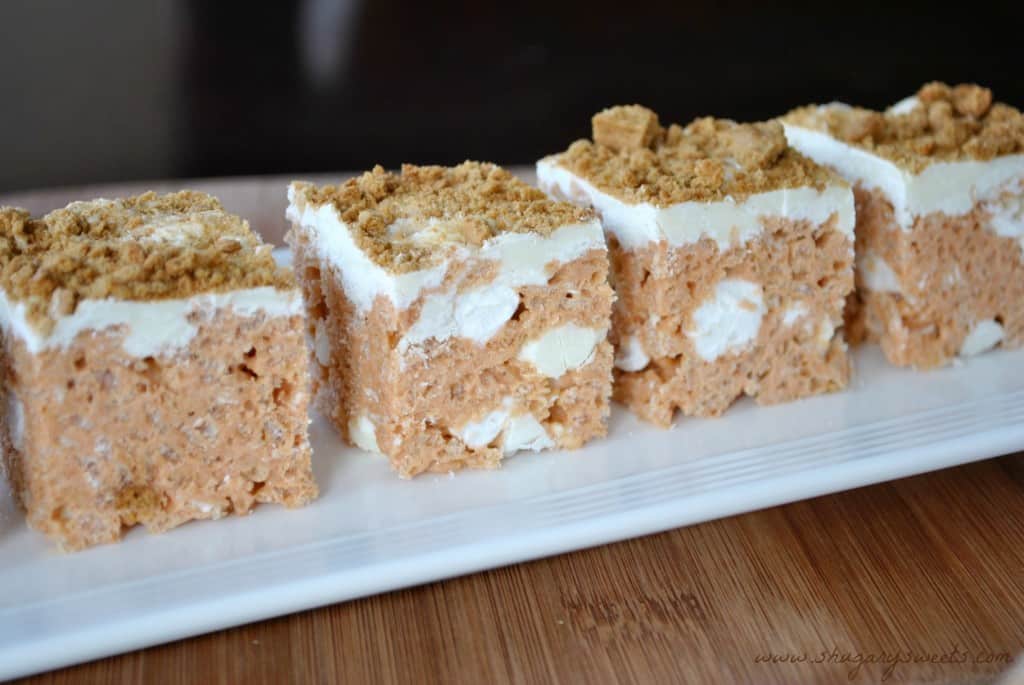 Oh, and then I topped it with some melted white chocolate and crushed Gingersnap cookies.
This might be one of my favorite varieties yet. No kidding!!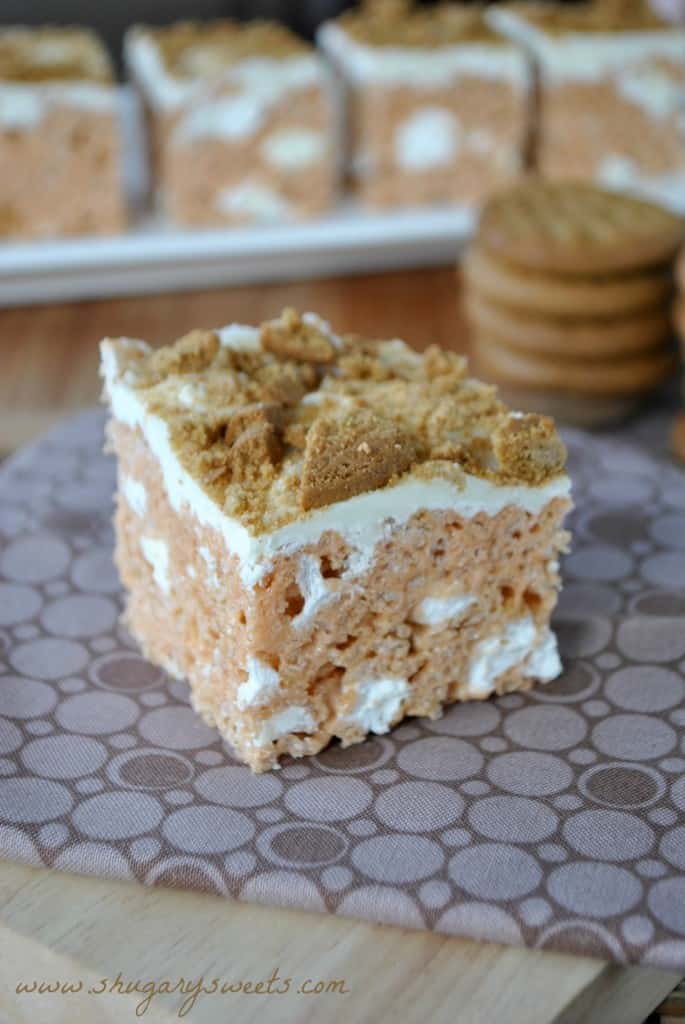 Needless to say, when it comes to Rice Krispie Treats I seriously have zero willpower. And perfecting how to make rice krispie treats is my superpower.
I have been known to eat an entire batch before anyone is home from school and work. Just cutting small slices throughout the day (okay. Large slices).
But these? I ate ONLY 5 and packaged the rest of them up for my husband to take to work. 5 giant Krispie Treats. Now that's willpower, hehe!!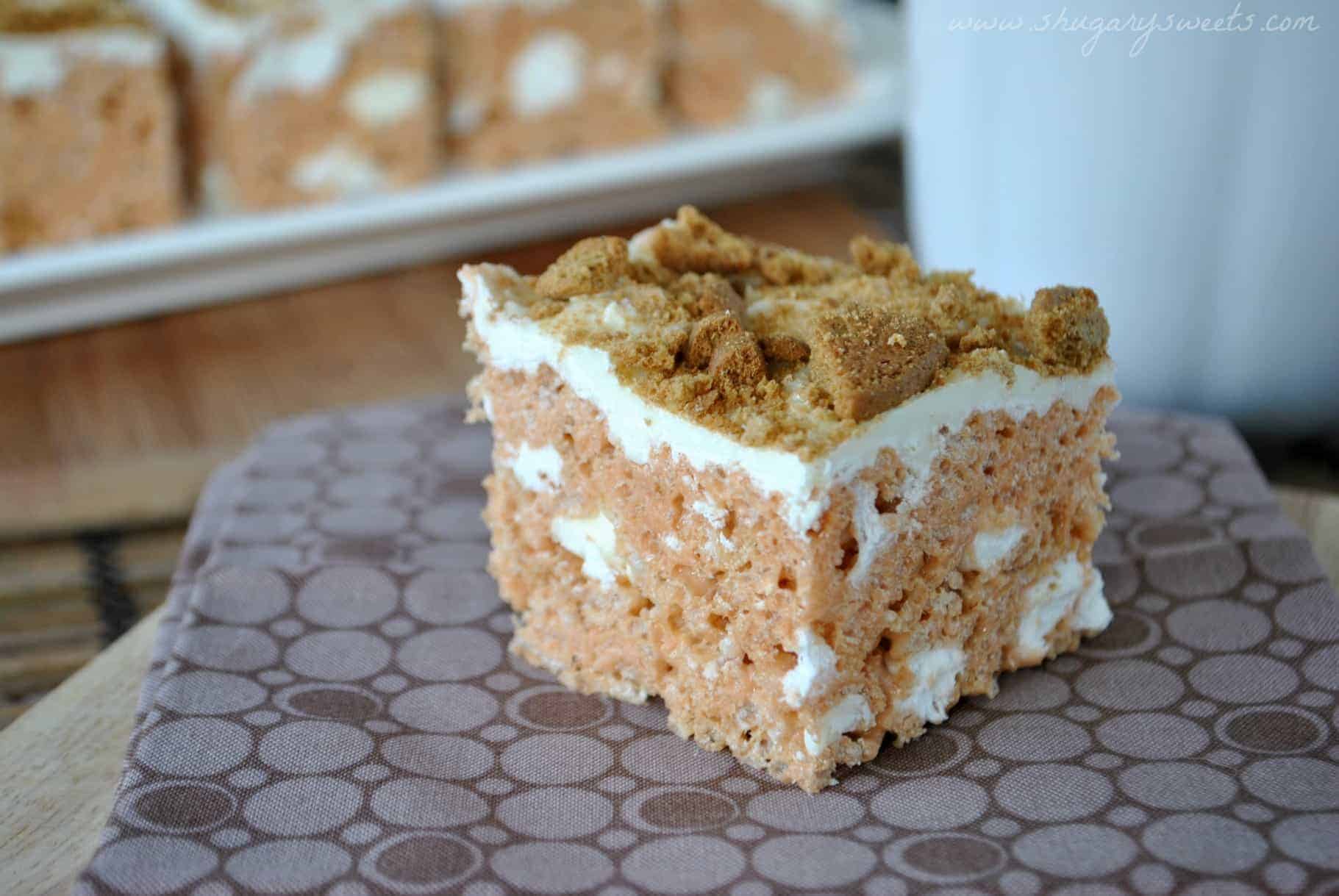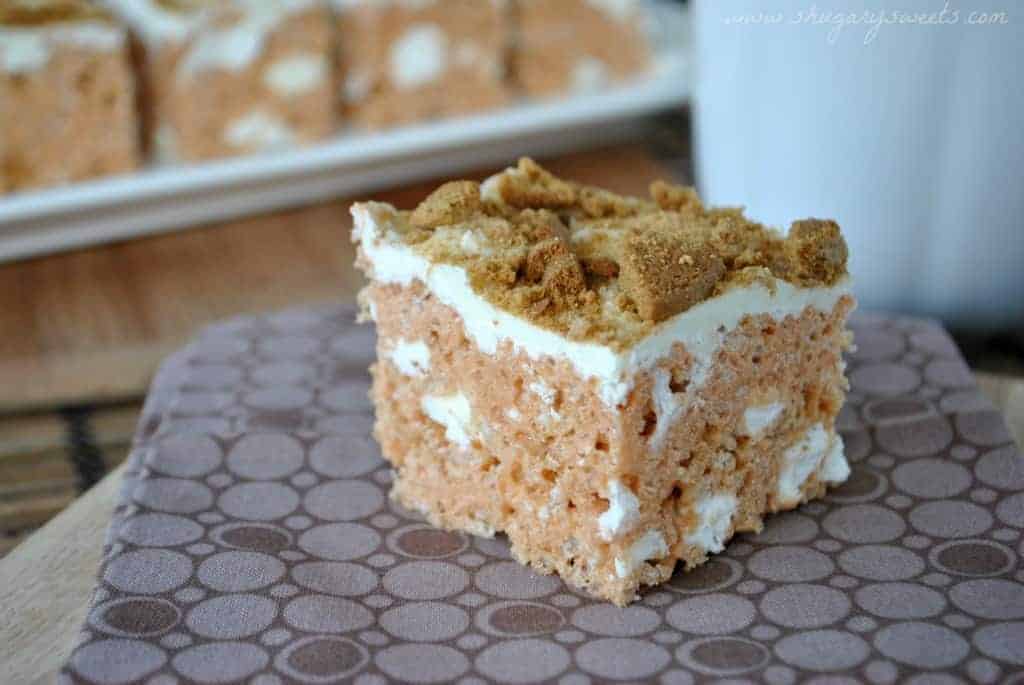 Like these Gingerbread Rice Krispie Treats? You may also enjoy these recipes…
Banana Rice Krispie Treats– chewy treats made with JELL-O banana pudding mix. They may even be breakfast worthy! by Shugary Sweets
Brownie Batter Rice Krispie Treats– treats made with a genius addition of dry brownie batter. You can even throw in some chunks of brownie for fun! by Cookies and Cups
Salted Caramel and Dark Chocolate Krispie Treats– gorgeous caramel krispie treats topped with a rich, dark chocolate! by In Sock Monkey Slippers
OR
Visit my Pinterest Board : Rice Krispie Treat Addiction
Gingerbread Rice Krispie Treats
Ingredients
1/4 cup unsalted butter
10.5oz bag mini marshmallows
3.4 oz box JELL-O Gingerbread instant pudding mix
5 cup Rice Krsipies cereal
1 1/2 cup mini marshmallows
2 cup white chocolate morsels, divided
10 gingersnap cookies, crushed
Instructions
Prepare a 9inch square pan by lining it with foil and rubbing butter over the foil. Set aside.
In large saucepan, melt butter. Add bag of mini marshmallows and stir constantly on low heat, until melted. Fold in pudding mix until combined, remove from heat. Add in cereal. Fold in 1 1/2 cup mini marshmallows and 1 cup white chocolate morsels.
Press into prepared pan. Melt remaining one cup of chocolate morsels. Spread over krispie treats and sprinkle immediately with crushed cookies. Allow to set (about 2 hours). Cut into squares and store in an air tight container. ENJOY!