Grilled greek chicken skewers with a creamy Avocado tzatziki sauce!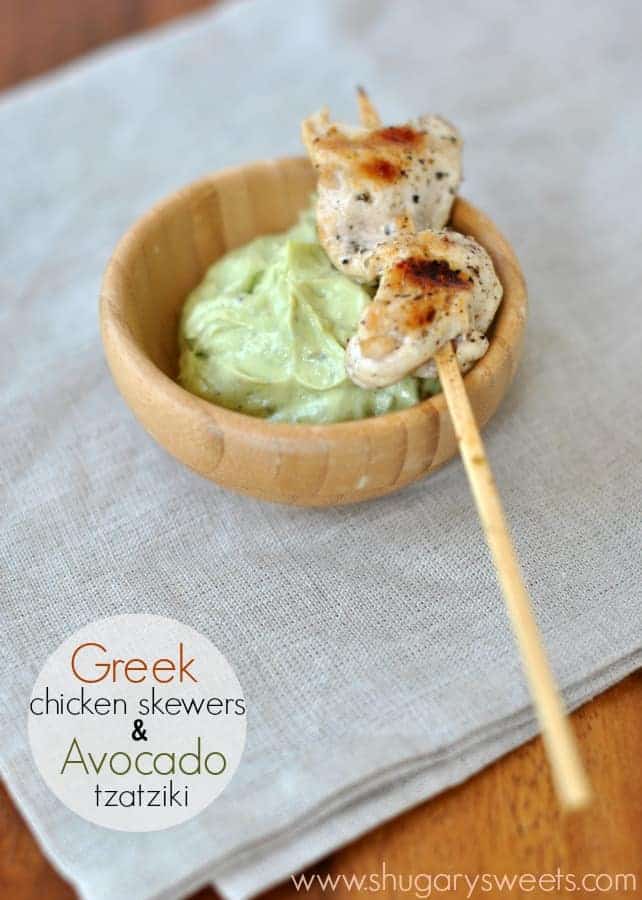 Remember last month when I shared my Guacamole recipe with you? And I told you about my love for avocados?
I love Greek food. However, I should say in advance, this is NOT authentic. This is my all American version of Greek chicken with tzatziki sauce.
And obviously, it's not traditional tzatziki because I replaced the cucumbers with avocado.
Wise decision, I must say! The sauce is so thick and creamy! I love using Greek yogurt in my baking, but I also love adding it to our dinner recipes! It's so good for you!
I know. Me, Shugary Sweets, sharing a "good for you" recipe!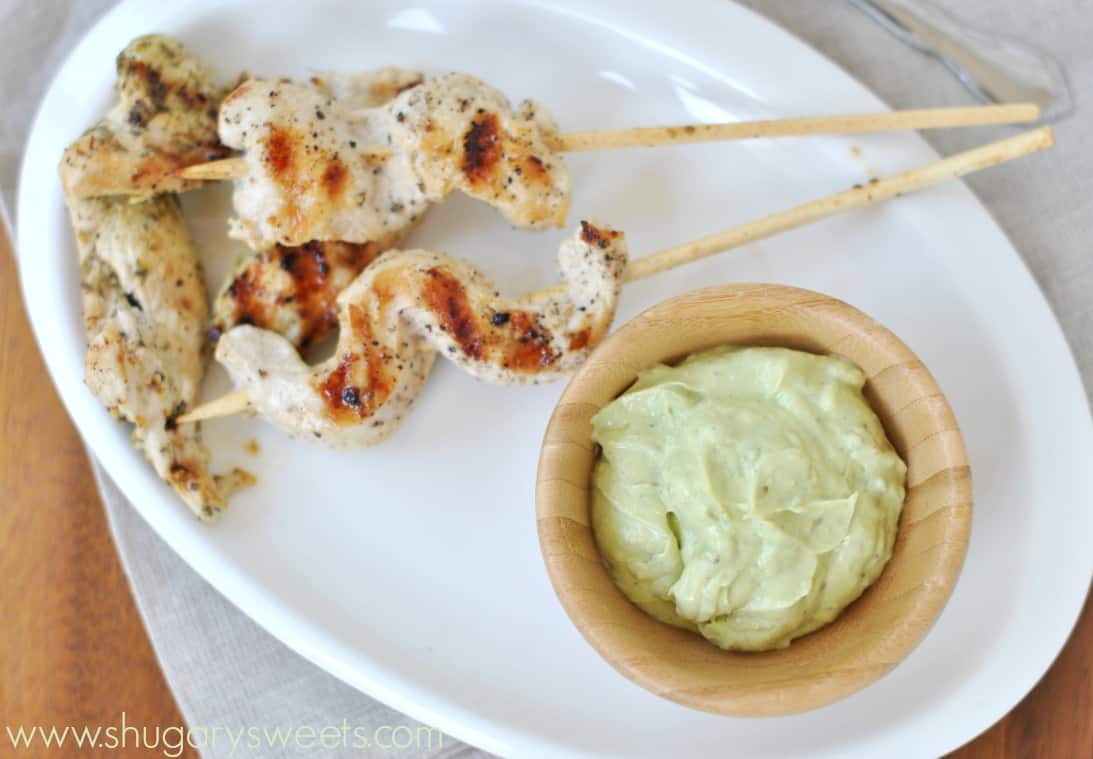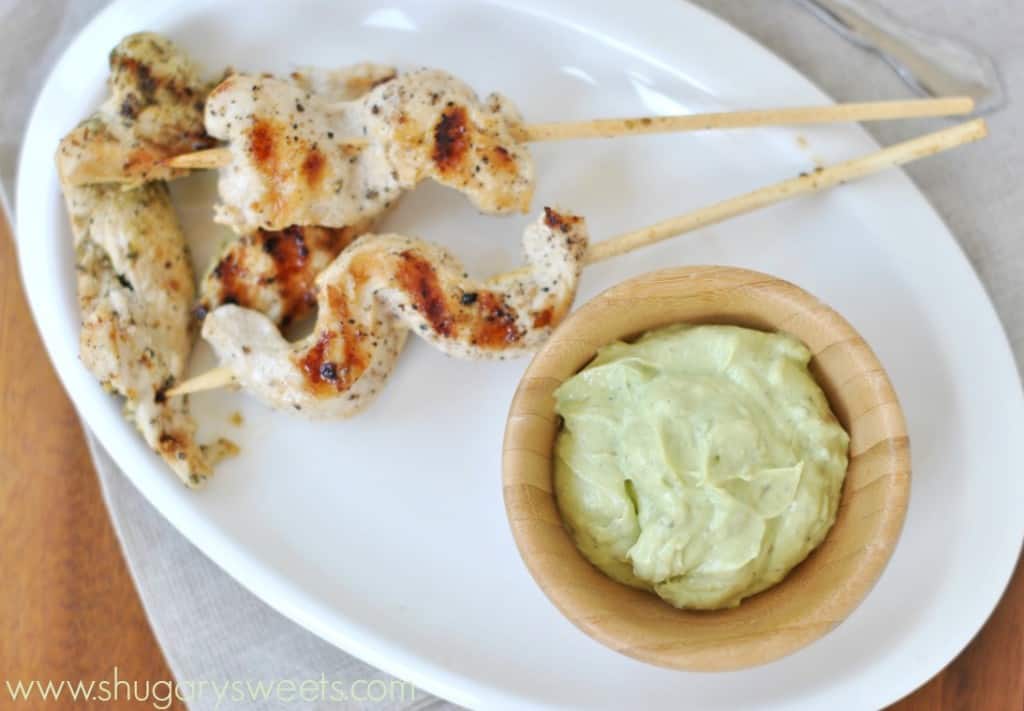 How to Make Greek Chicken Skewers
This dinner is also very easy to make. I added the avocado, greek yogurt and lemon juice in my blender (you can also use a food processor, or even a mixer).
Blend until creamy and no chunks remain. Add in your seasoning and pour the sauce into a bowl and let it set up in your refrigerator while you make the chicken.
This gives the flavors time to mingle. You can certainly make it in the morning too!
For the chicken, I used a pound of boneless, skinless chicken breasts. BIG FAT ONES. You can also use tenders if you prefer.
I sliced my chicken breasts lengthwise, in thin strips. I tossed them in a ziploc bag with the seasonings, shook it up real good until the coating was pretty evenly distributed.
Take each slice of chicken and place it on a skewer, by threading it every inch.
I then put all my skewers in a grill pan that was preheated with some olive oil and cooked them. Y
ou could also place them on your grill. Or leave the skewers behind and just cook up the sliced chicken.
Or keep your chicken breasts whole and grill them that way (although you get less seasoning per bite)! So many options!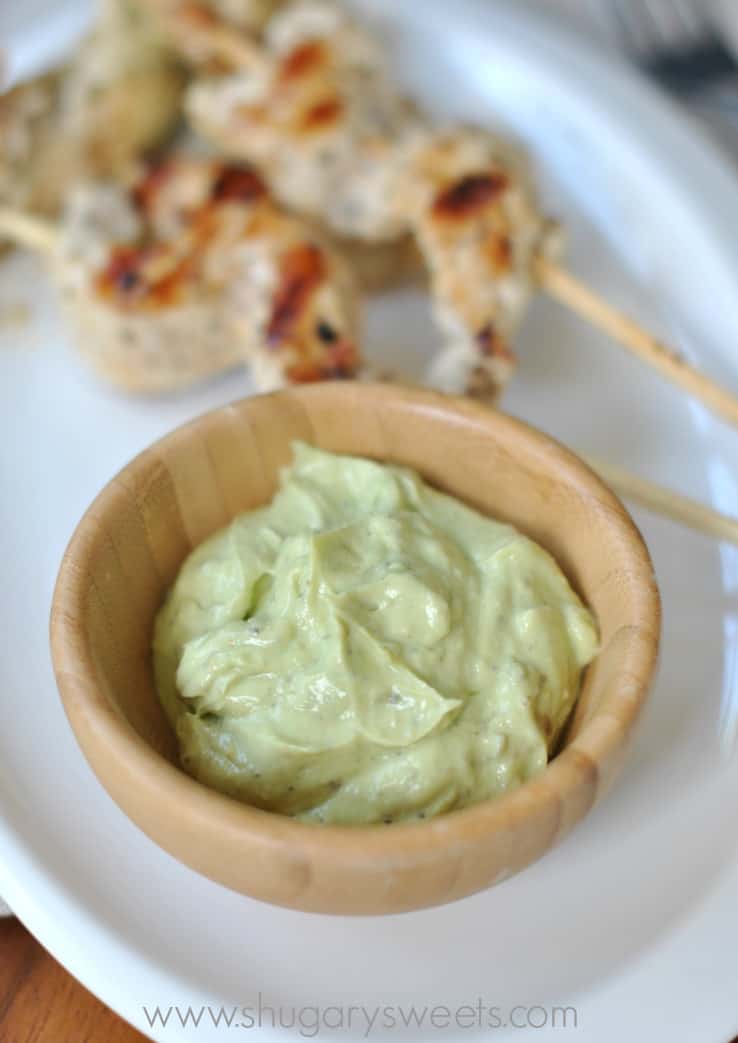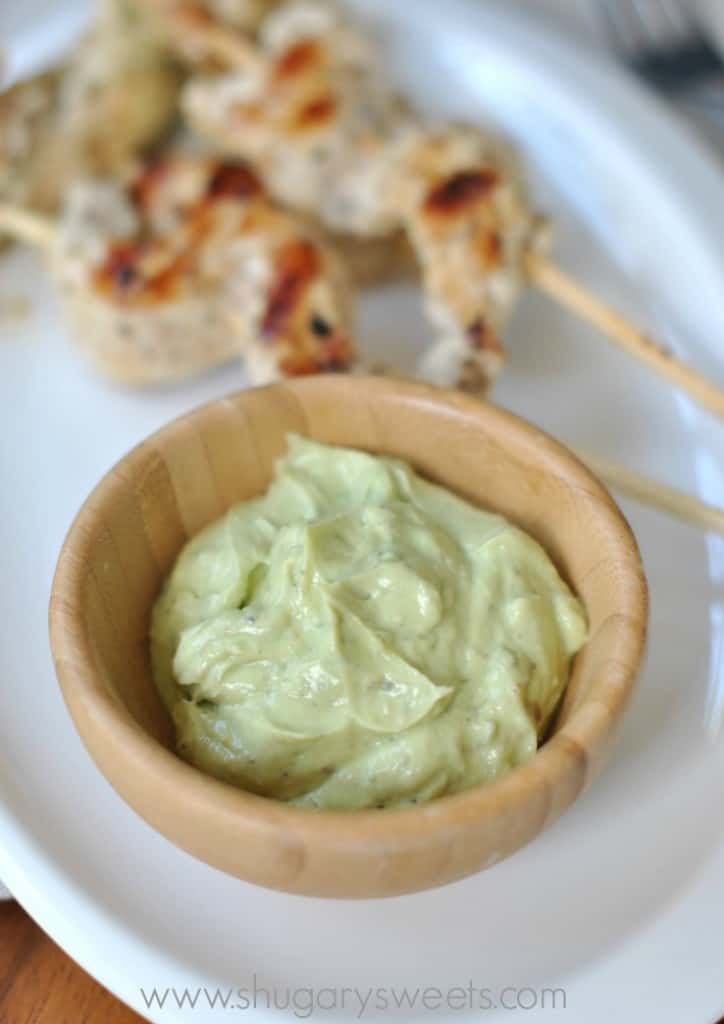 No matter how you prepare the chicken, just make sure you include the dip! It's the star of the show!
Here are a few of my favorite Dairy recipes!

**This is a sponsored post on behalf of the American Dairy Association, Mideast. I was compensated for my time, however all opinions expressed are 100% my own!