This fun and fruity alcoholic Grinch Drink is the perfect cocktail recipe for your upcoming Christmas holiday party!! Made with rum, schnapps, OJ, and blue curacao.
Be sure to pair this fun Christmas cocktail with a batch of Grinch Brownies or Grinch Fudge!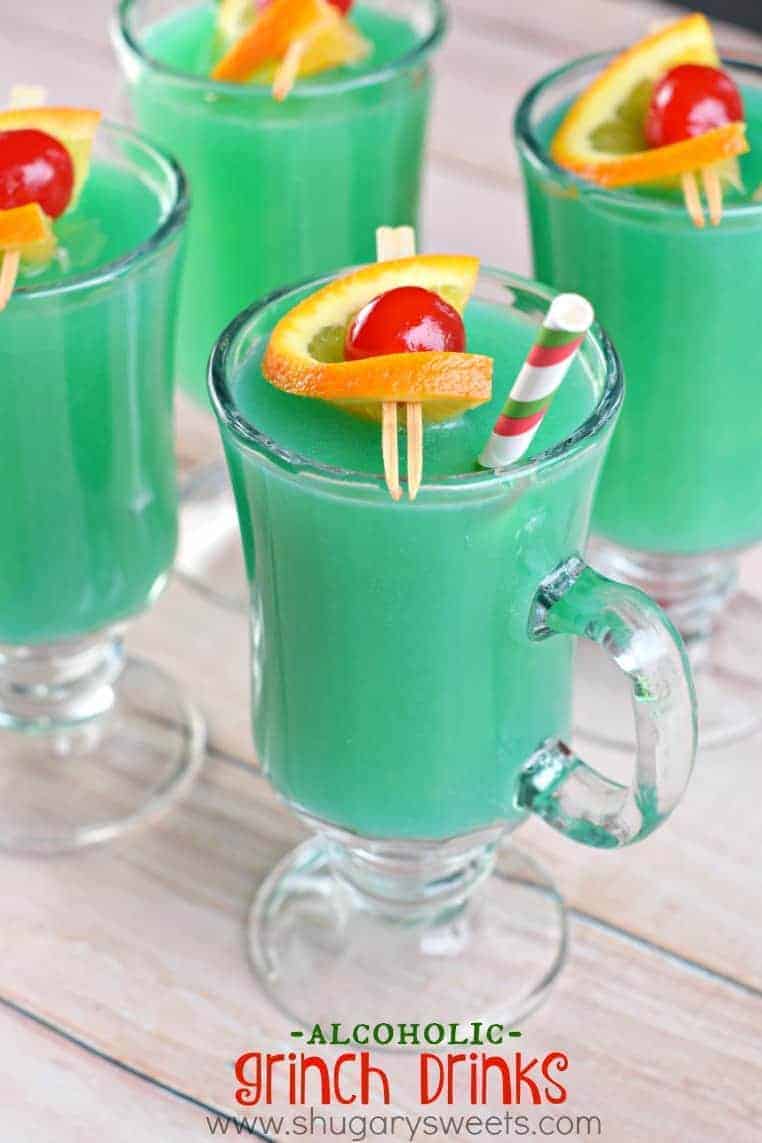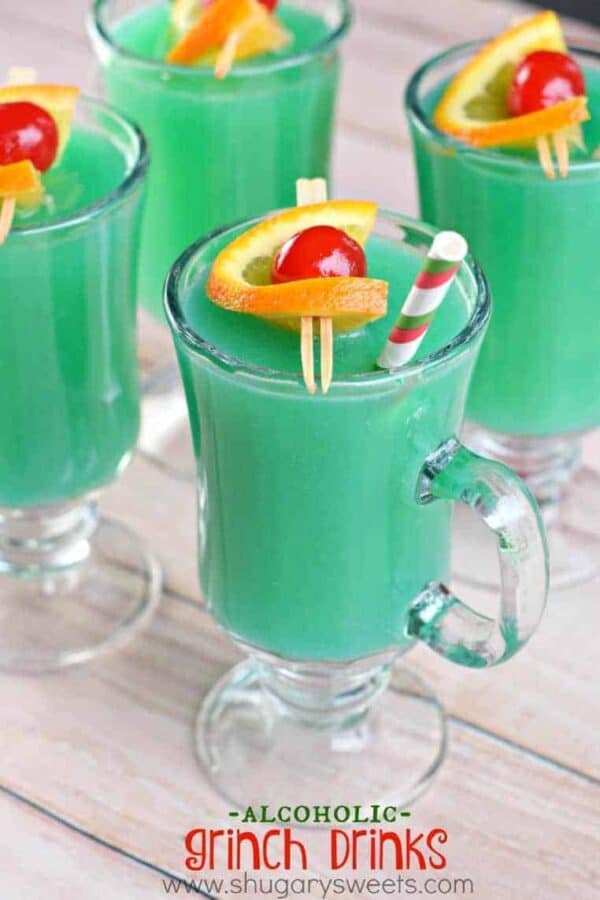 Holiday Cocktails
Caution: not for underage consumption.
I know it looks fun and fruity, but this drink is for adults only.
You know. Mature people who like to drink fun and fruity alcoholic drinks.
Yep that's me. Some people are wine drinkers. And some of us like drinks with garnishes.
Today's grinch punch is perfect for a Christmas cocktail. Paired with our non-alcoholic Christmas punch and you've got a great line-up!
Don't forget to add a plate of grinch cookies to your holiday table.
Ingredient Notes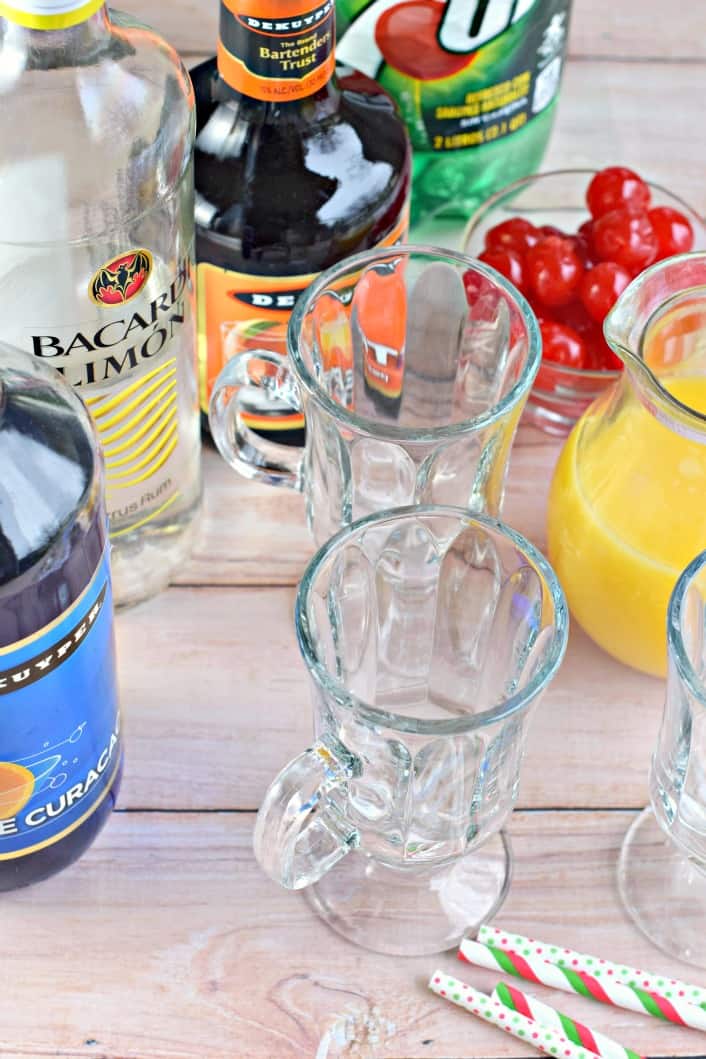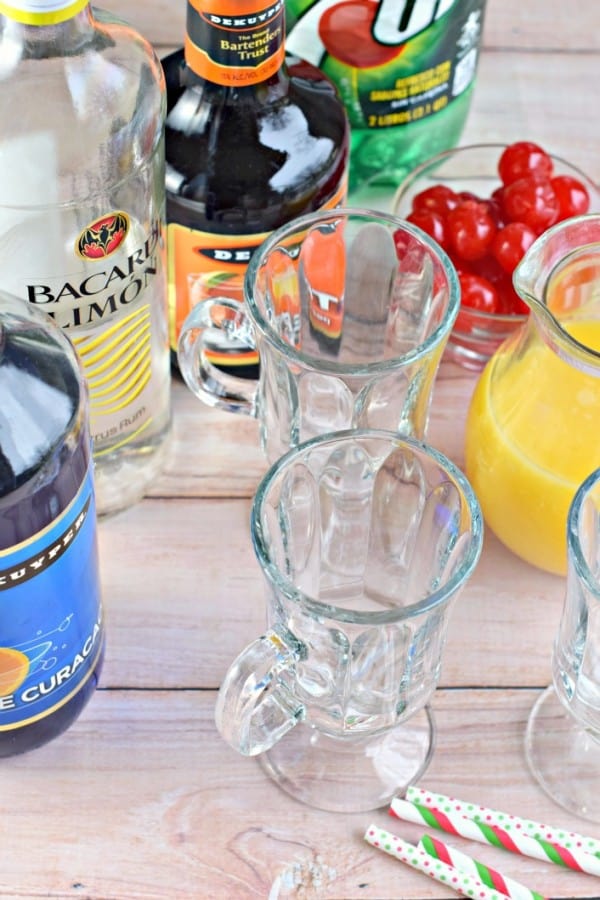 Peach Schnapps– adds a hint of flavor you'll love
Rum– I use the citrus rum, but any variety works
Orange juice– pineapple juice will also work with this recipe
Lemon-lime pop– 7Up or Sprite work great, cut some of the sugar and use club soda!
Blue Curacao liquor– this is what turns your drink green!
So, it's cocktail time for me! Which means, it's cocktail recipe time for the blog. And that means, cocktails for everyone!
And, because you all know how much I love making videos now, haha, you can see my hands in action!
Happy Holidays!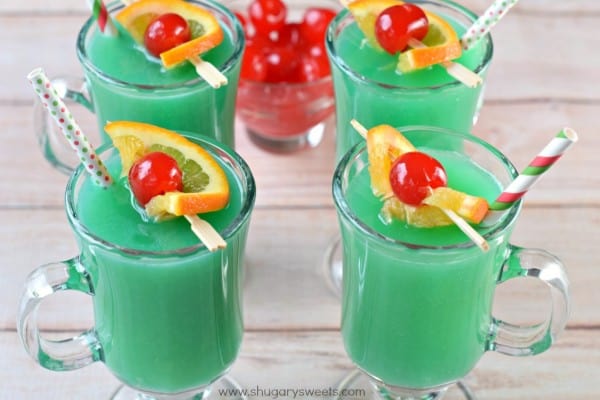 More Cocktail Recipes