Want a delicious dinner idea? How about making this Honey Orange Glazed Pork Tenderloin?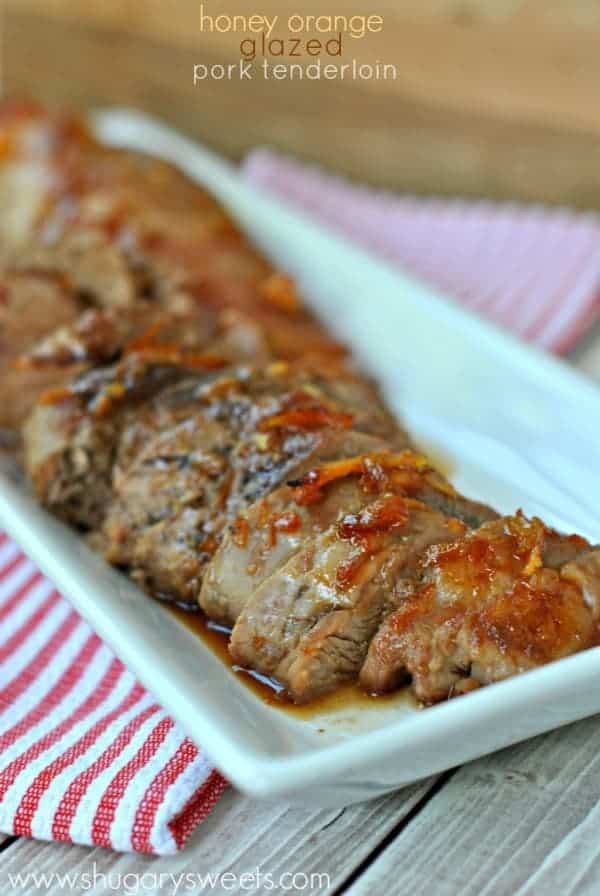 You all have been so sweet. The emails. The comments on my blog. We are less than three weeks away from our big move to Illinois, and you all still come here. Waiting for recipes.
I'm trying to keep up with everything! And you, my readers, are still being patient!
In my crazy hectic life, I decided to get a jump on some of my recipe creating. Normally if I'm making sweets and treats, or even breakfast goodies, I get it done during the day while kids are at school and the hubby is at work.
Of course with summer in full swing, things are a little different. And I wanted to make sure I had some fresh content for you all while I was living out of boxes. Of course I'm assuming I'll actually PACK said boxes.
So I did what many food bloggers do.
I made a dinner recipe right smack in the middle of the day.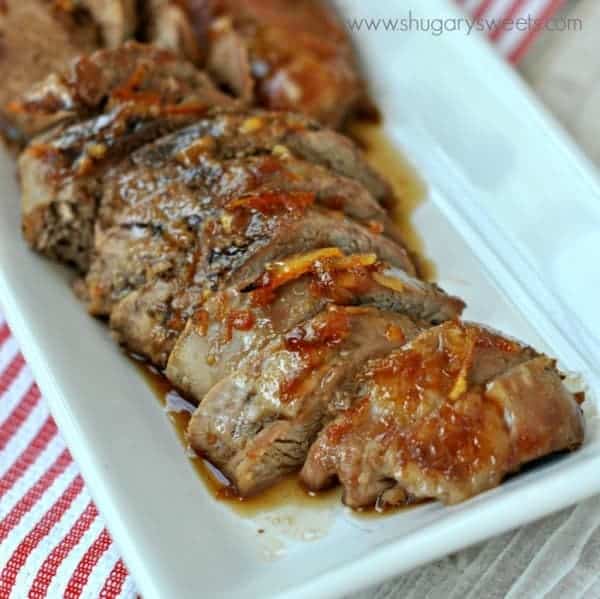 I figured we can reheat it for dinner later that evening. I know. I'm a horrible person. I vowed I would never make a dinner recipe during the day and serve my family leftovers. But it gets worse.
I never served this delicious meal for dinner. It sat in my refrigerator for about a week until I went to put something in my outdoor refrigerator and I noticed this plate of food wrapped in foil.
In my crazy brain, I forgot I had made dinner earlier that day. So I prepared another dinner for the family that evening. And another the next day. And so on.
My lack of memory in no way reflects on how delicious this meal was though. Trust me. I enjoyed it thoroughly for lunch that day! Just follow me on instagram and you would see stuff like that. I'm totally interesting, haha!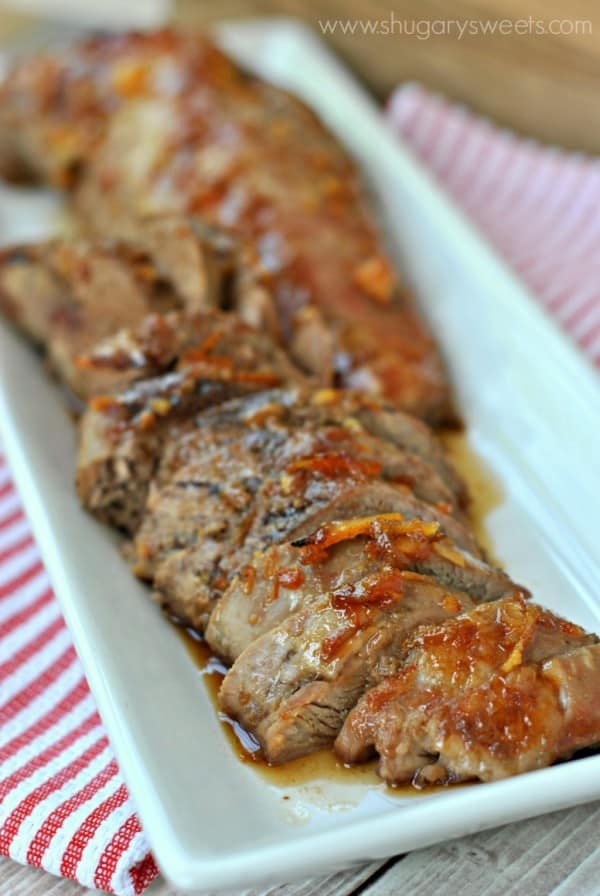 Pork Tenderloin is great for other dinner recipes too: