This delicious snack is perfect for your weekend potluck, game day tailgating party, or movie night. Hot Jalapeno Corn Dip is easy to make, and you won't be able to stop dipping!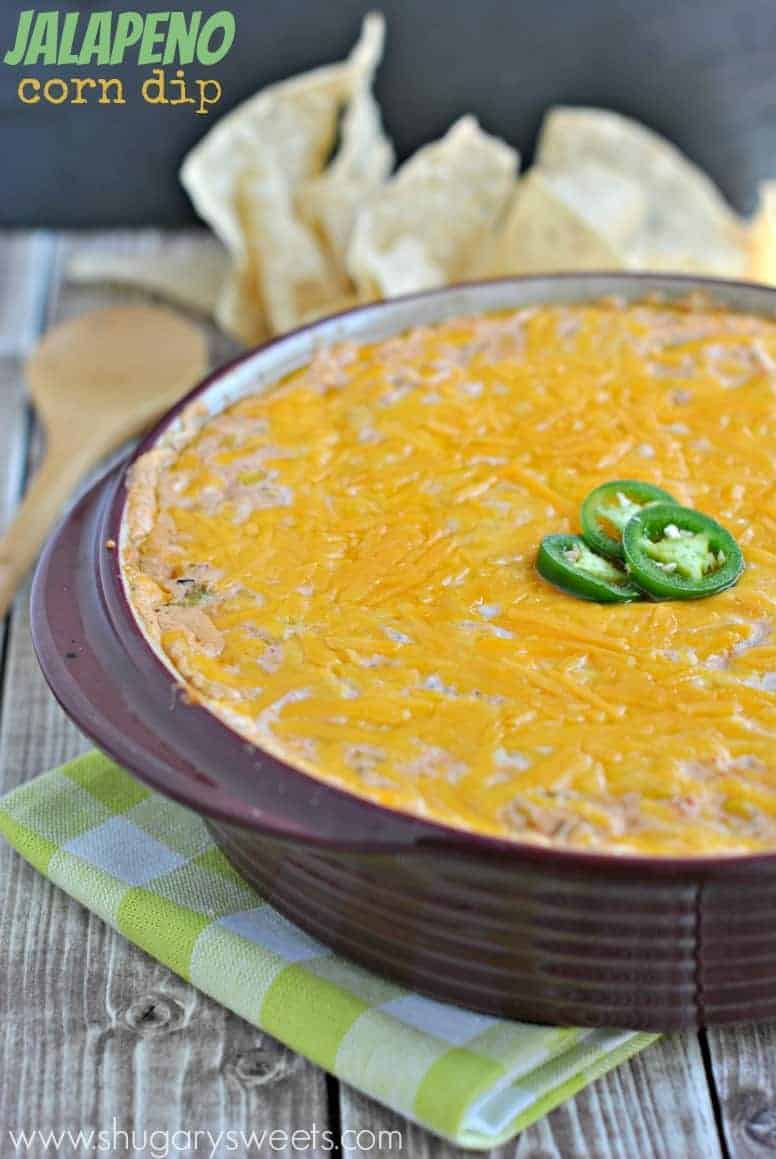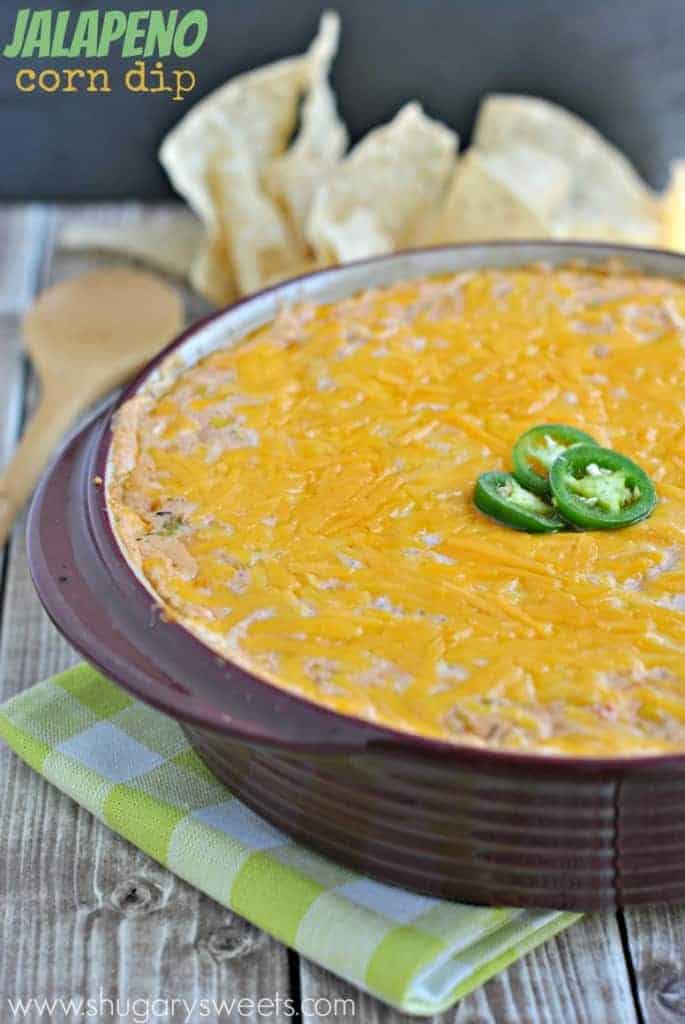 I'm always on the hunt for new snacks to serve at parties. Now that we are back home to Chicago, the weekends are regularly filled with visits with family and friends. And I try to never show up empty handed!
This recipe is based off one of my favorite dips: Jalapeno Corn Dip.
I've seen around the blogosphere (that's the world I live in, the world of food blogs). Anyways, I've seen hot corn dips on many blogs this summer. And it occurred to me, why not turn my favorite cold dip into a hot dip?
Well, friends, I've got to say it was a great idea. A delicious idea! I'll admit now that the photos just don't do this dip justice! It was creamy, spicy, cheesy…everything you want a dip to be.
I've been struggling in this new house to find the peak time to take photos of my food. This house is much darker than my old one, and it seems morning light seems to be better than afternoon. But who wants to make dip in the morning? Actually, dip in the morning sounds great, but then I certainly wouldn't be allowed to enjoy an ice cold Summer Shandy with it. Or at least I couldn't instagram that, I might lose followers!
This dip is easy to mix up ahead of time. When it's time to serve, either stick it in the oven, or microwave it until heated through and cheese has melted. ENJOY!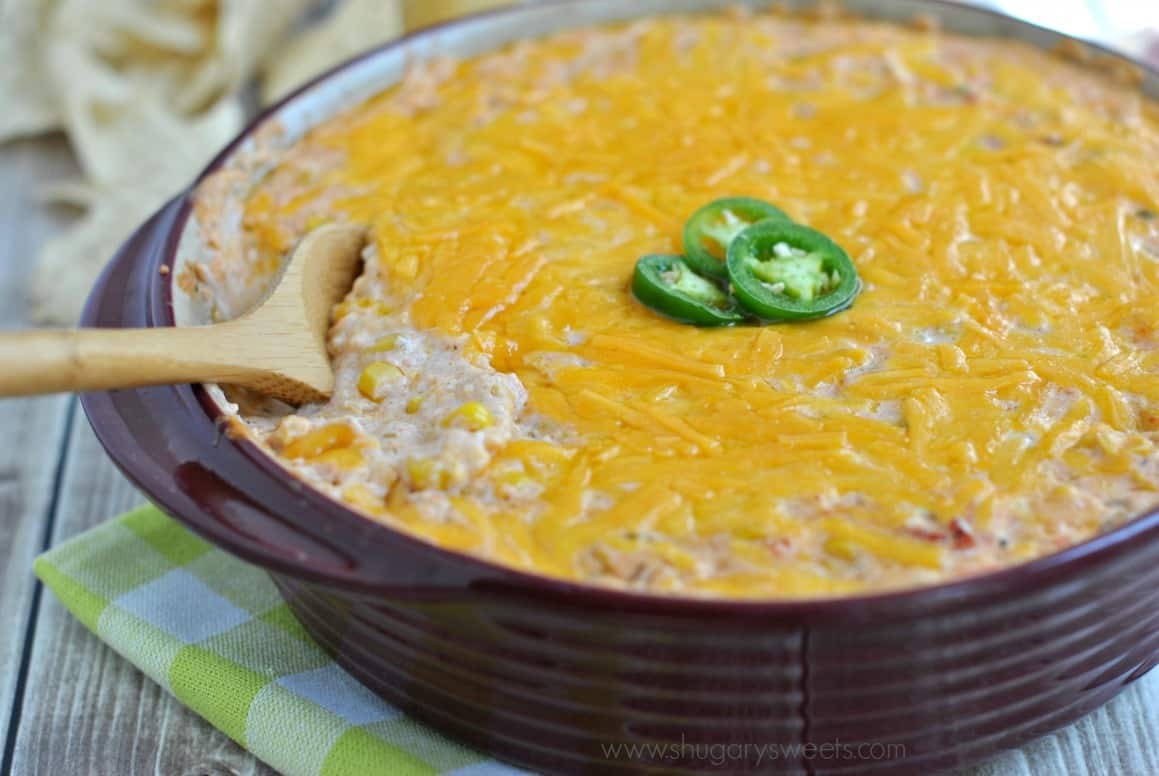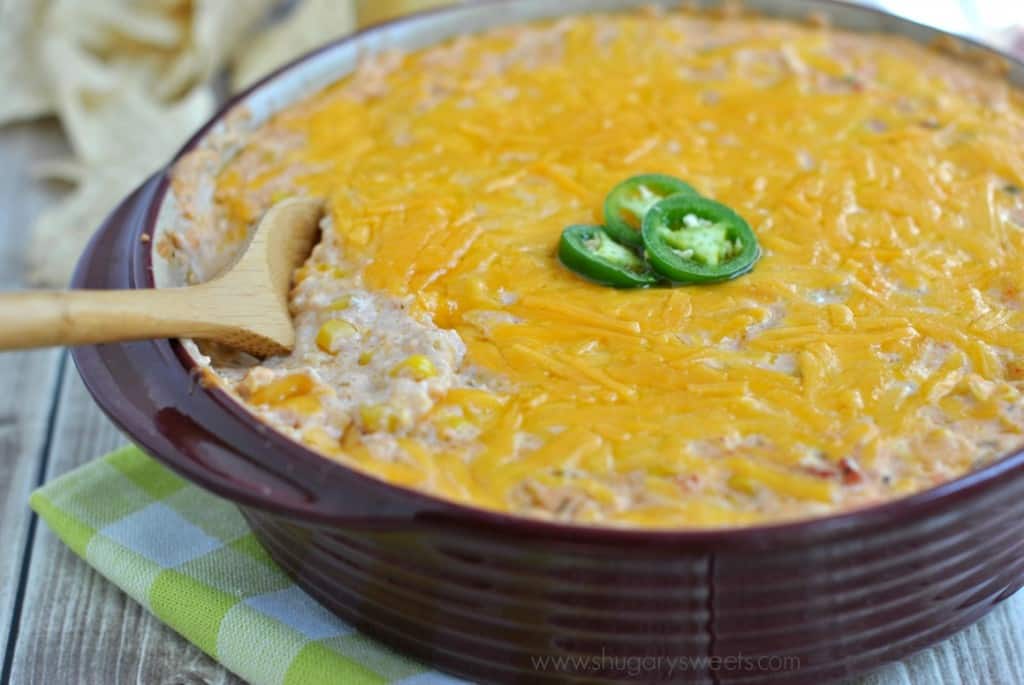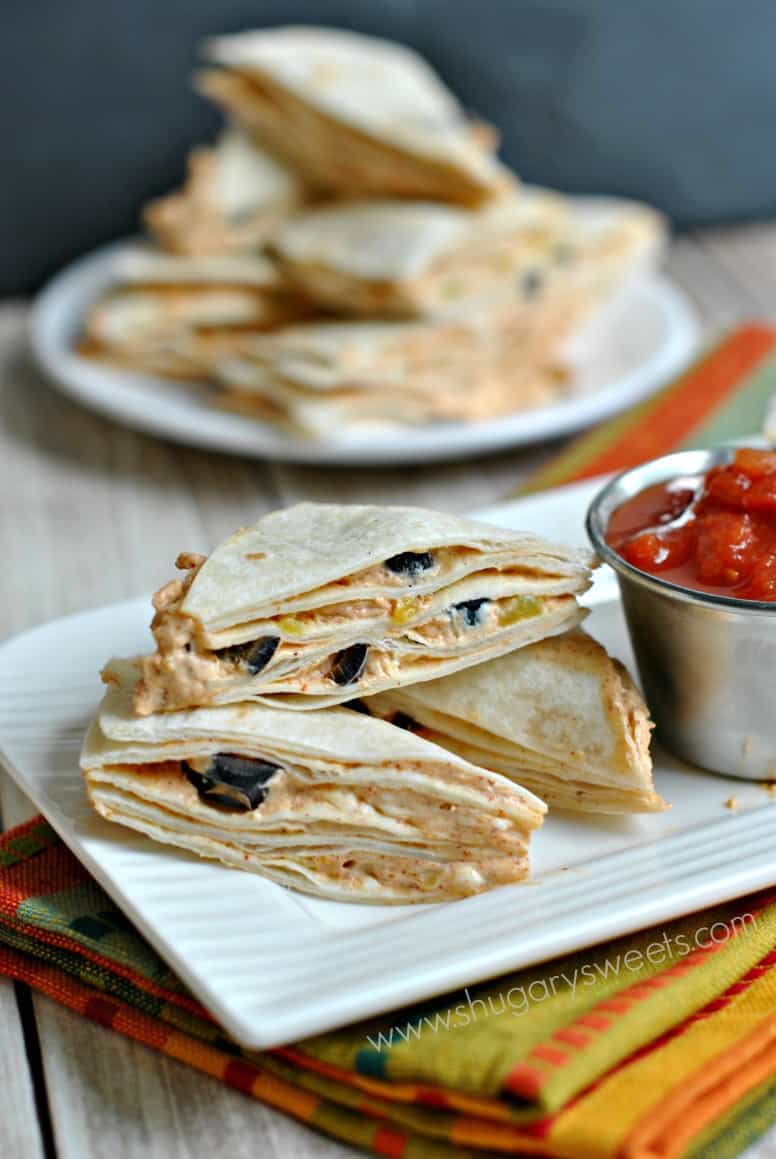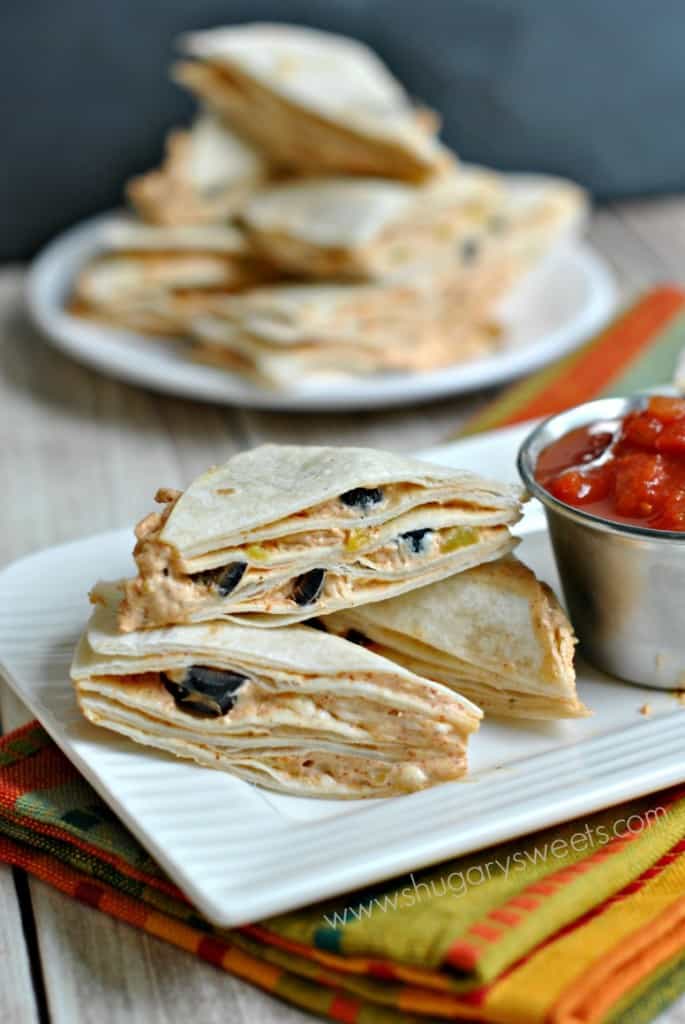 Taco Tortilla Stacks– these bite sized appetizers will go fast, you may want to double the batch!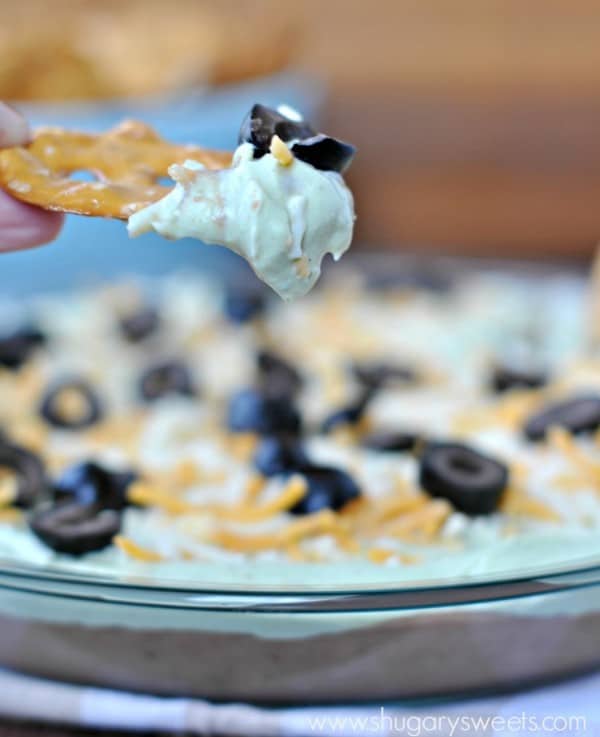 Avocado Bean Dip: creamy, healthy, delicious snack that won't leave you feeling guilty!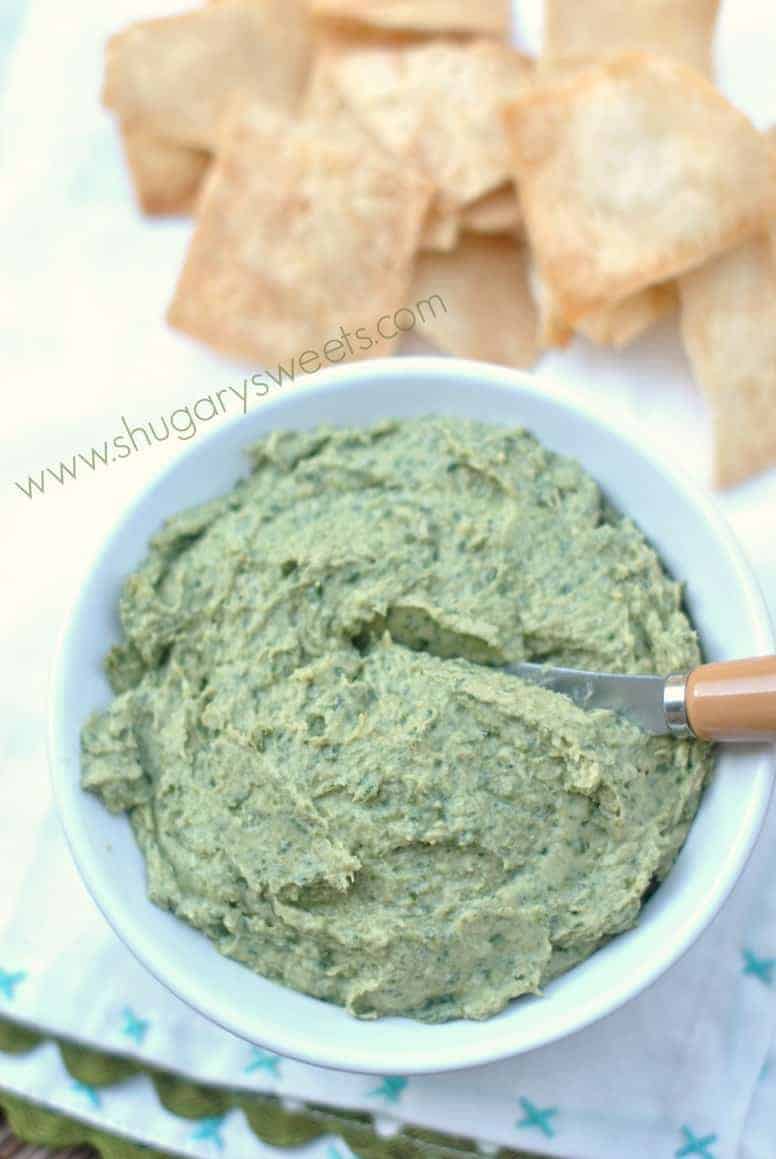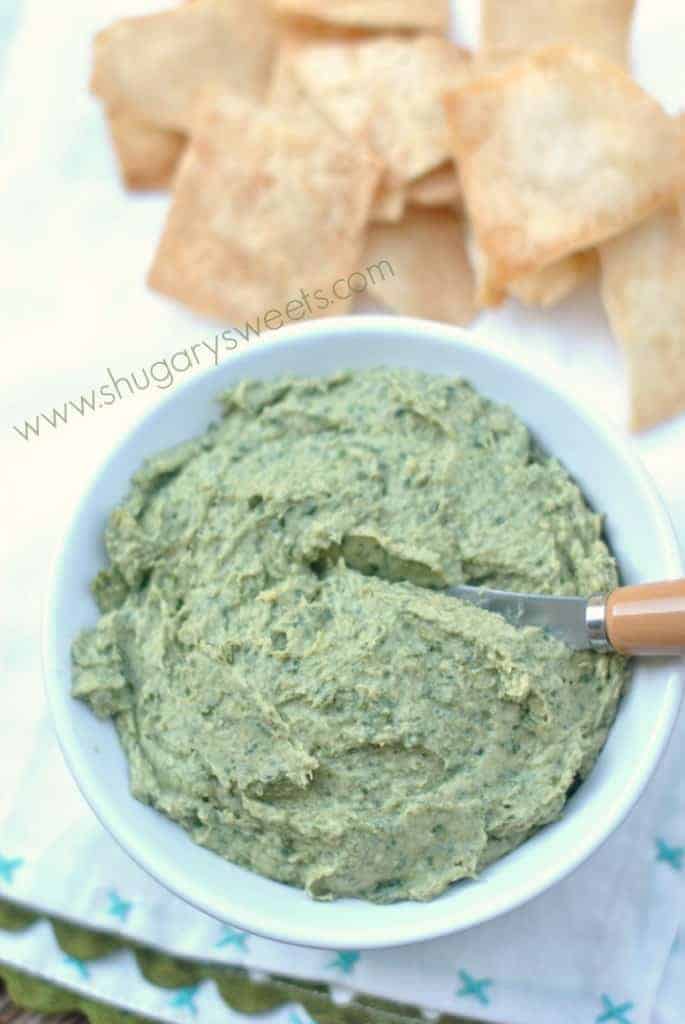 Spinach Artichoke Hummus: pair this with a veggie tray and pita chips for a tasty snack!