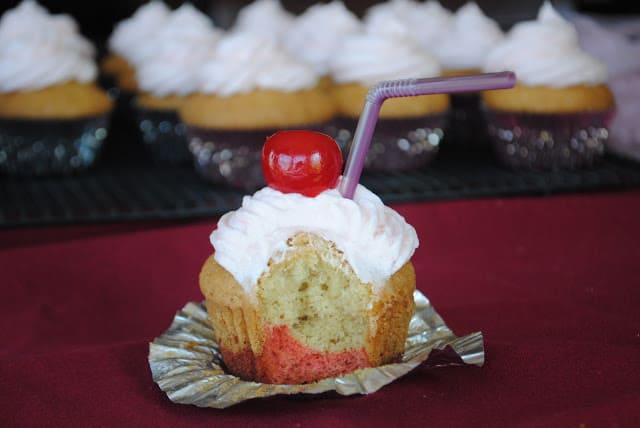 My daughter turned into a teenager this weekend. No, really, she turned thirteen. I now have TWO teenagers. I'm not sure how this is possible, the years have flown by and I just don't feel old enough.
Or competent. Have you seen the homework they do at this age? It's hard. But that's another story…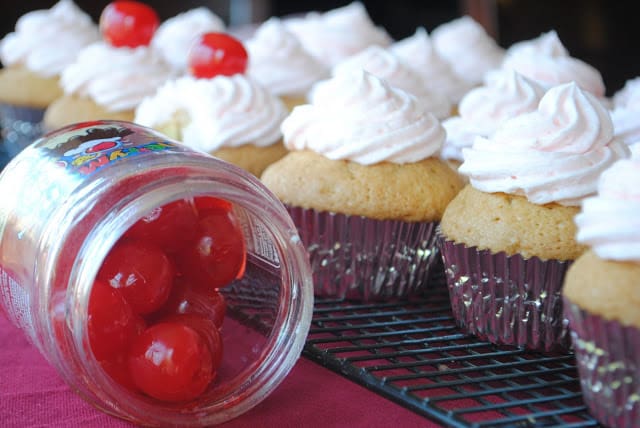 Today, it's about my daughter's favorite drink at restaurants. A kiddie cocktail. Or Shirley Temple. She has loved these since she was little, and I hope she drinks them forever. You know, and never tries anything harder.
Thirteen. It's also age-up day for her…if you have a swimmer you totally get that term. If you don't have a swimmer, it's when they go to another age group for swimming. Kinda like as an adult when we get a year older and now we are in the 34-39 age bracket (or the 24-29 bracket, like me, hahaha). Or you go on a treadmill and have to enter a new age. Yuck.
So, instead of thinking about getting older, and my kids getting older, let's celebrate instead and eat cupcakes. Ya with me on this??