Whether you are stocking your first kitchen, or adding to your collection, I've gathered over 15 of my absolute favorite Kitchen Essentials (and more).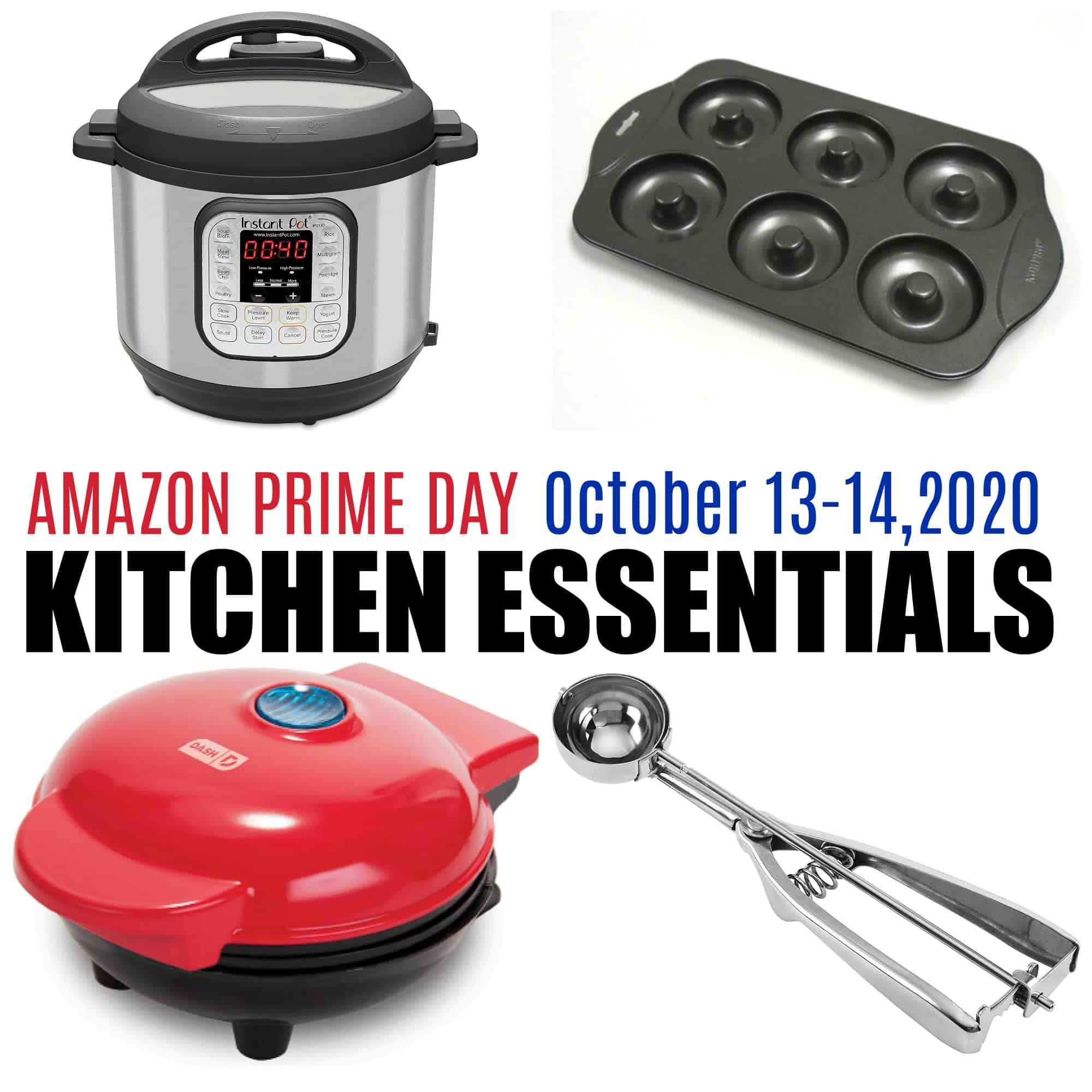 Kitchen Necessities
So let's talk about it. These are things I feel I need in my kitchen. Not just wants, haha. Okay maybe wants.
But, I use these kitchen essentials often, so what I SHARE is what I use.
If you're looking for an affordable non-stick skillet, I tried so many brands and finally decided THIS is my favorite. It comes in various sizes, with the 8,10, and 12-inch bundle being the best value. Perfect for frying eggs, browning meat, or making a one skillet dinner. Click my link here to save 20%!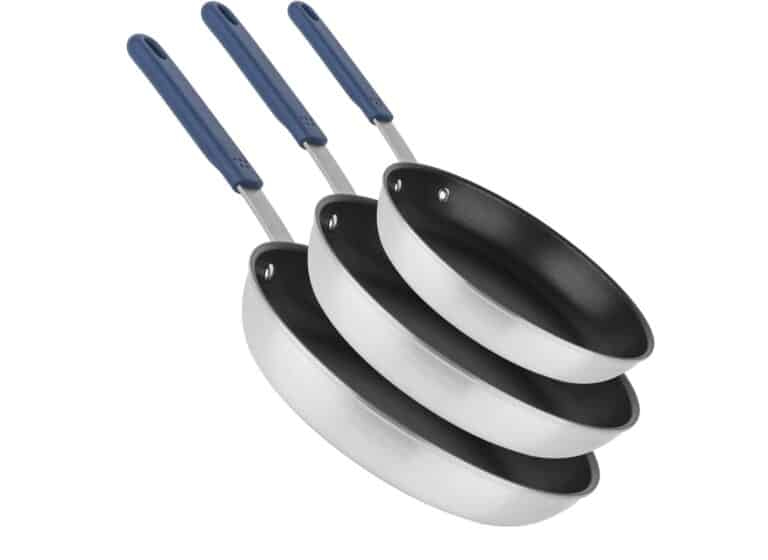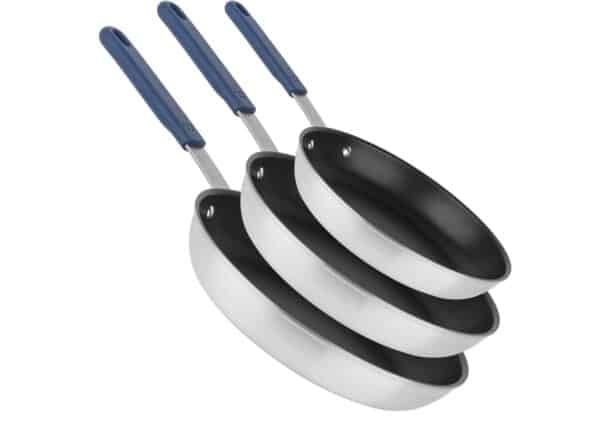 Slow Cooker. I love this Crockpot Brand, 6 qt Slow Cooker. It's programmable, and you can access it from anywhere (it's got built in wi-fi). Coming home late for dinner? Turn it to warm! LOVE IT.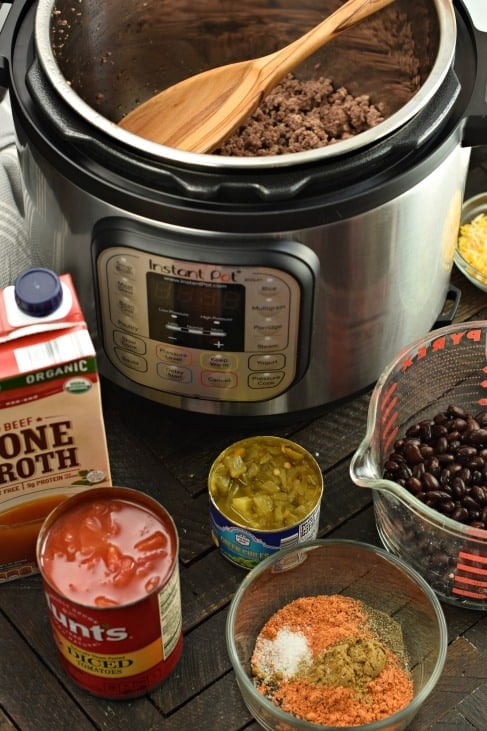 Instant Pot. Y'all know I love to create new Instant Pot Recipes. My family uses the 6 qt and it's plenty big for us. Chances are, Amazon Prime will have a great deal on this appliance, so look for it!
Amazon Alexa. Man do I love having one (or MORE) of these in our house. One of my favorite uses is setting a kitchen timer, I just tell her how long to set it for.
Cuisinart Ice Cream Maker. Want to make homemade vanilla ice cream? This ice cream maker is my favorite (and I've tried several different brands and models)!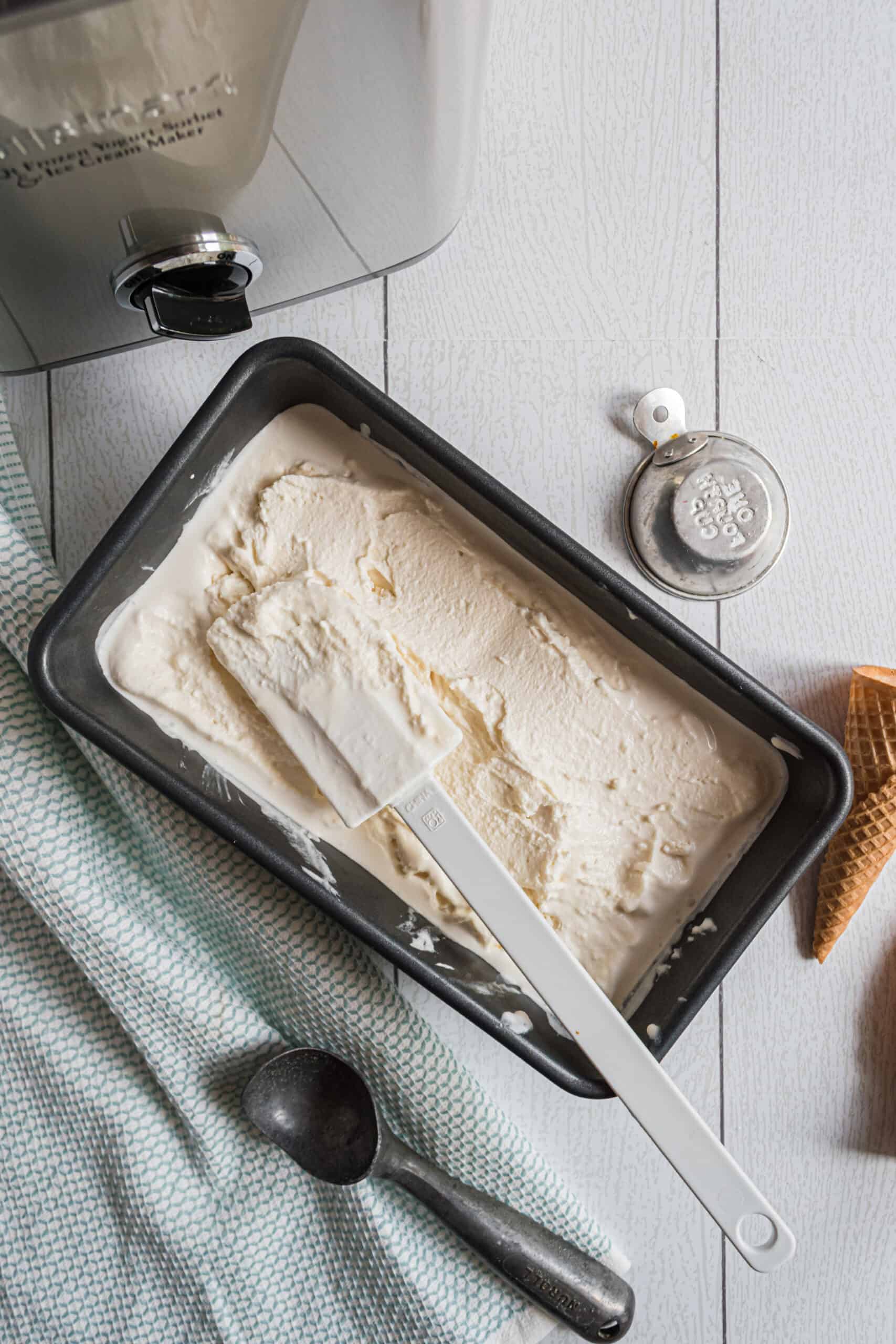 Food Processor. I use mine for shredding carrots and celery for homemade chicken noodle soup. I use it to shred zucchini for the best Zucchini Bread recipe! Some of the newer models even come with a spiralizer to you can make zoodles!
Immersion Blender. You don't realize how much you need this, until you need it. We love making homemade tomato soup and even applesauce. It's a handy little appliance.
Things I love
Okay, so now that I went through some of my needs (and there are so many more)…here are a few kitchen essentials that I just love.
Bundt Pan. Ever have issues getting your cake to release from a bundt pan? With this bundt pan, I NEVER have issues. I think you'll love it too!
Cookie Scoops. This one should be in the "need" list. I use mine for everything from chocolate chip cookies, scooping cupcake batter into tins, and measuring out pancake and waffles. Be sure you add a small, medium, and large scoop to your wish list or cart!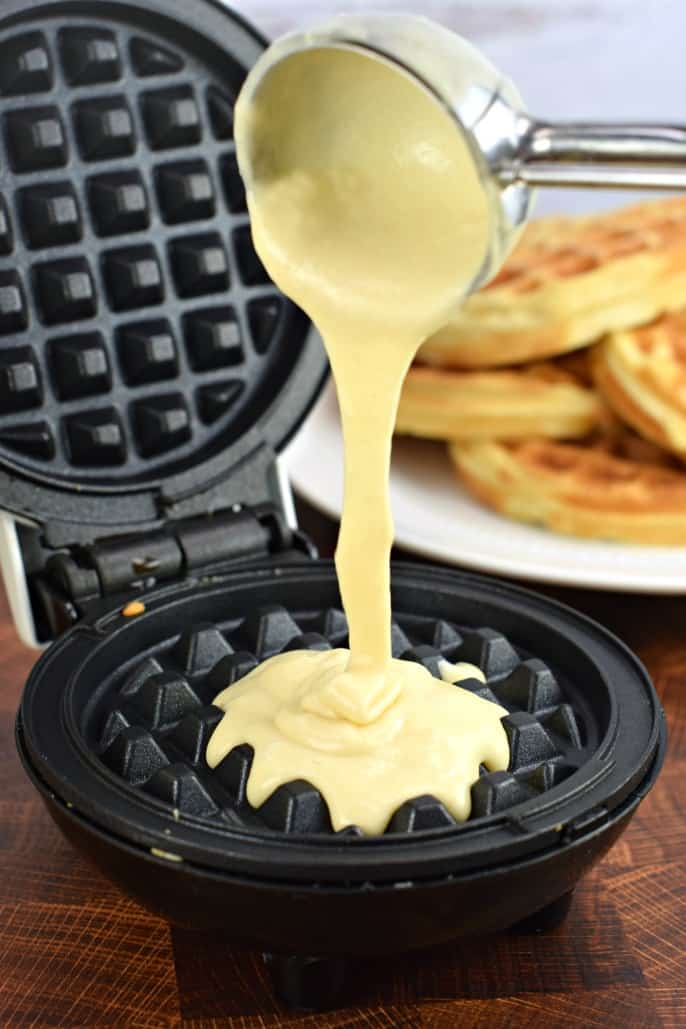 Waffle Iron. Speaking of scooping waffle batter onto a waffle iron, this little guy is my favorite. Takes up very little space in the kitchen cabinets, but makes perfect sized waffles. Freeze them up and toast them later.
Bake Even Strips. If you haven't used these yet to make layer cakes, get on board. These wrap around your cake pans (after you have soaked them in water), and prevent your cake from bubbling up, creating a perfectly level layer cake. No more slicing the domes off the top of your cake layers.
Donut Pan. This is the only one I use. Non stick and creates evenly browned baked donuts (like these Apple Cider Donuts). PERFECTION.
Coffee Pot. In my family this is a need, not a want, but felt guilty putting it up there! I love this coffee pot, perfect for making a regular cup of joe, a pot of joe, or a strong cup of coffee for Dalgona coffee.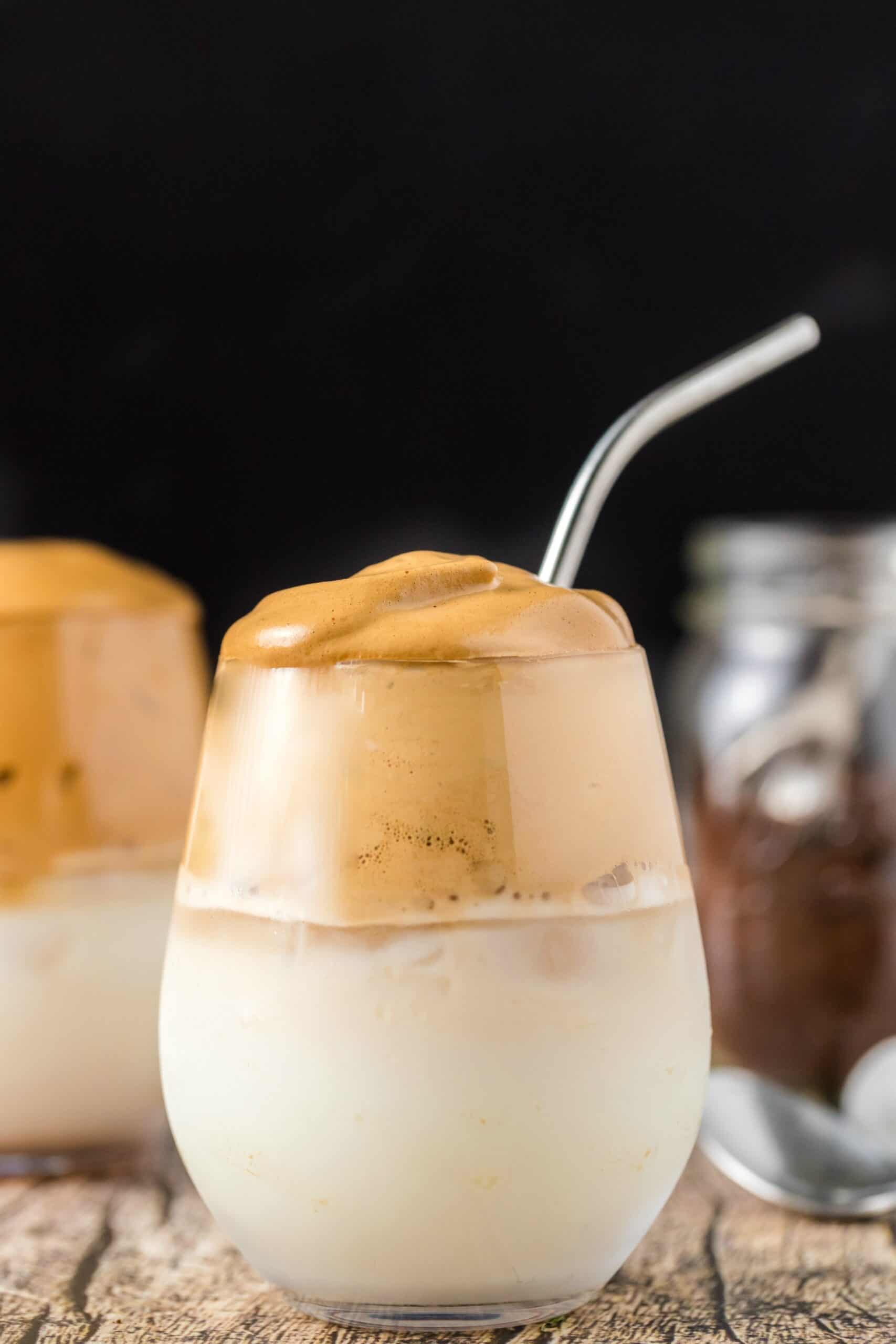 And everything else
Okay, so just because I'm a foodie doesn't mean I don't love NON food things. So here are my favorite Amazon finds!
Gym Shoes. I swear by these comfortable shoes, perfect for walking around and travel (they slip on easy at the airport).
Blue Light Glasses. Perfect if you're on your computer for work or spend a lot of time looking at a screen. You can get these with no magnification (or like me, with it built in).
Lip Balm. Okay, this isn't just ANY lip balm. It's literally been the most amazing purchase I've made recently. As a non lipstick wearer (I can never find the right shade), this lip balm is not only moisturizing, it goes on clear but also reacts with your PERSONAL pH levels to create a light pink tint!
Pullover. This cozy soft quarter zip color block pullover is my FAVORITE. Size up for comfort. I own this one in FOUR colors, that's how much I love it.
The list can go on
I can go on and on with all my recent (and favorite) amazon purchases!
You can even find some of my favorite Instant Pot accessories, baking essentials, gift ideas in my ONLINE AMAZON SHOP. Be sure to bookmark this page and check often!
Happy Shopping Friends!
-Aimee