Easter is only a week and half away! Are you ready?? Well these cute Layered S'mores Brownies with PEEPS might help get you ready!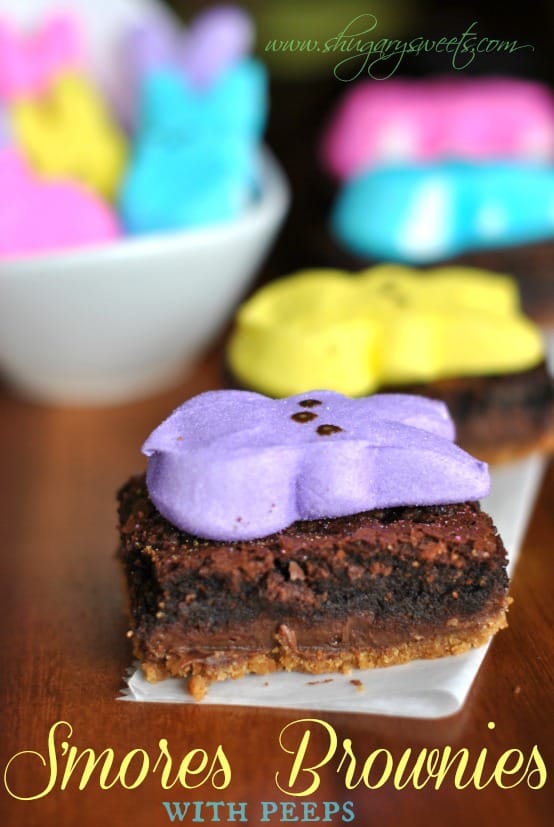 When I was a kid we always had PEEPS in our Easter baskets. The marshmallow oozed out and stuck to the jelly beans and plastic green grass. But it was fine with me because the PEEPS were the last thing I ate.
Why? I like them stale.
Weird, right?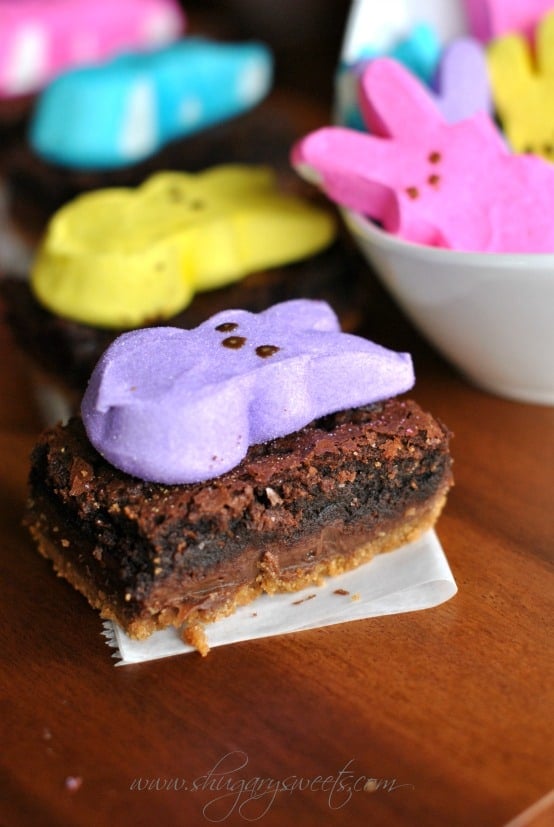 But in this recipe they are best fresh. So don't be pulling out your stale PEEPS for these brownies!
Speaking of these brownies, lets talk about the layers for a minute.
Last year I made some Chocolate Chip Toffee Fudge Bars. They had a delicious crust with a layer of fudge. So I decided to use that same crust theory on some brownies. Then it occurred to me that these brownies needed marshmallows! That's where the PEEPS came into play and the S'mores brownies became a reality!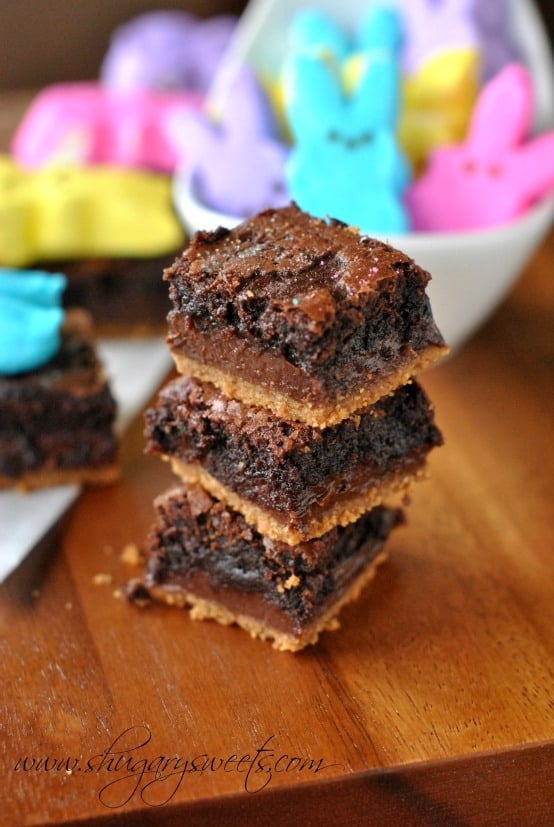 These brownies have a delicious graham cracker crust and a layer of rich chocolate fudge. They are then topped with some fudgy brownies (not cake-like please).
A PEEP sits on top of these cuties not only for the Holiday appeal but for the added marshmallow flavor! YUM. Be sure you scroll down to the end of this post for the recipe!!