Soft Maple Cookies with Milk Chocolate Toffee bars and extra toffee bits! These are perfect the next time you crave cookies!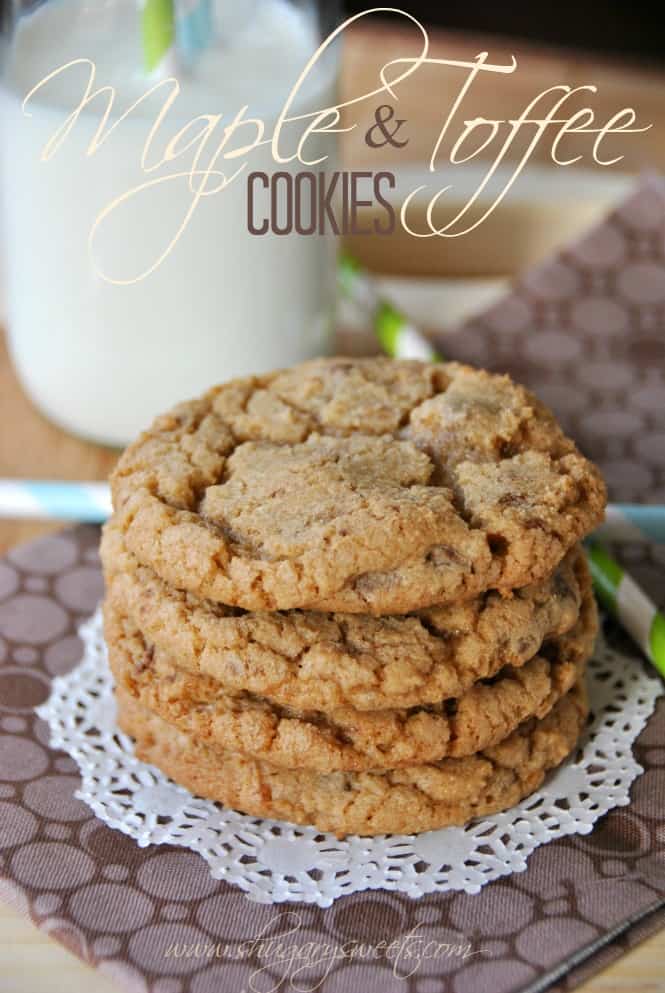 I can't begin to tell you how delicious these cookies taste! okay fine, let me begin, but you must listen!
THESE COOKIES TASTE INCREDIBLE.
Sorry. It needed to be heard. One of my favorite cookies on the blog here is Maple Bacon cookies. Apparantly though some of you get a little freaked out by adding bacon to your desserts. I don't understand this. People eat bacon with pancakes and syrup, which is essentially sweet, which is really just dessert for breakfast.
Right?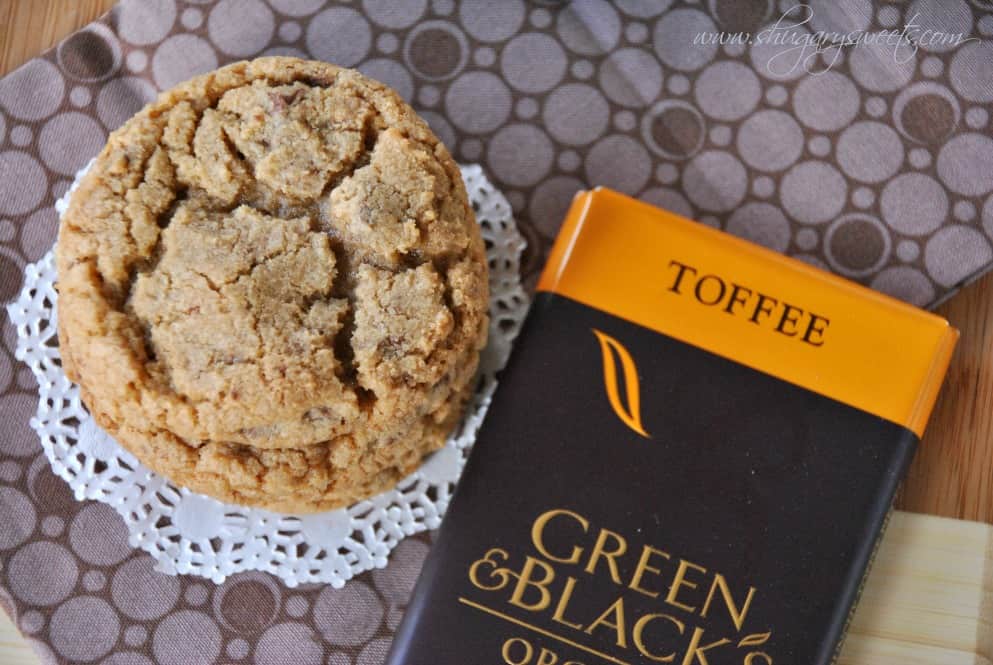 So to make some of you feel better about the maple cookies, I thought, who doesn't love toffee? I just so happened to have a couple Green and Black's Chocolate Toffee Bars on hand for this recipe. These are not like Heath bars. Don't be mistaken. These are rich chocolate bars with bits of toffee in them. If you can't find the Toffee bars, I would suggest you just add a good Milk chocolate bar and extra toffee bits (like Heath). The good quality chocolate is just as important as the toffee in these cookies.
And the maple. Oh the maple….Just promise to try these before you judge!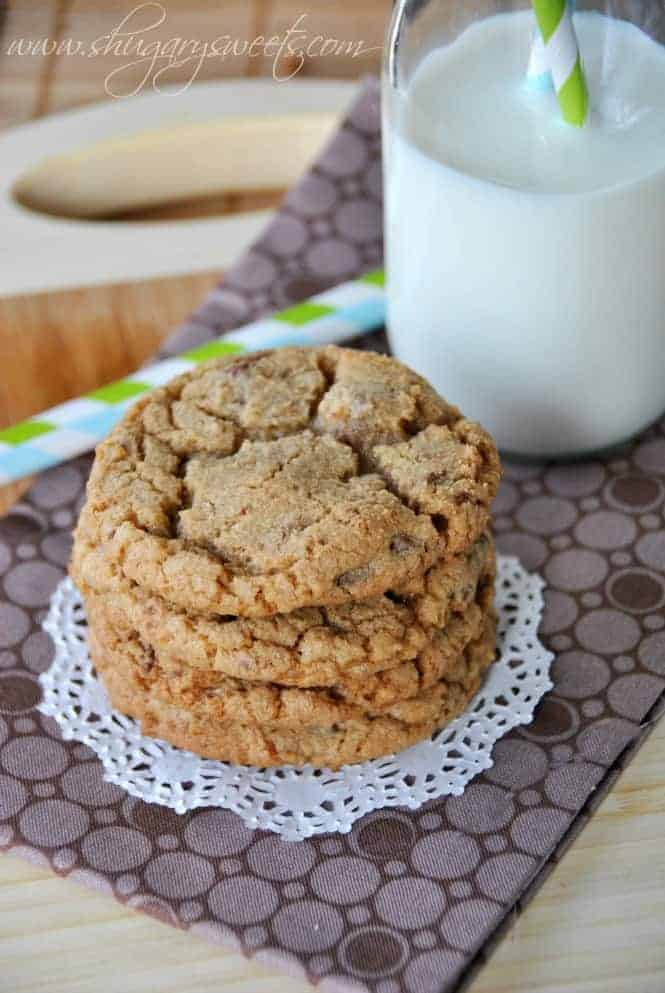 Speaking of Maple Bacon cookies, don't they LOOK delicious? Yes? Well try them, because they TASTE great too!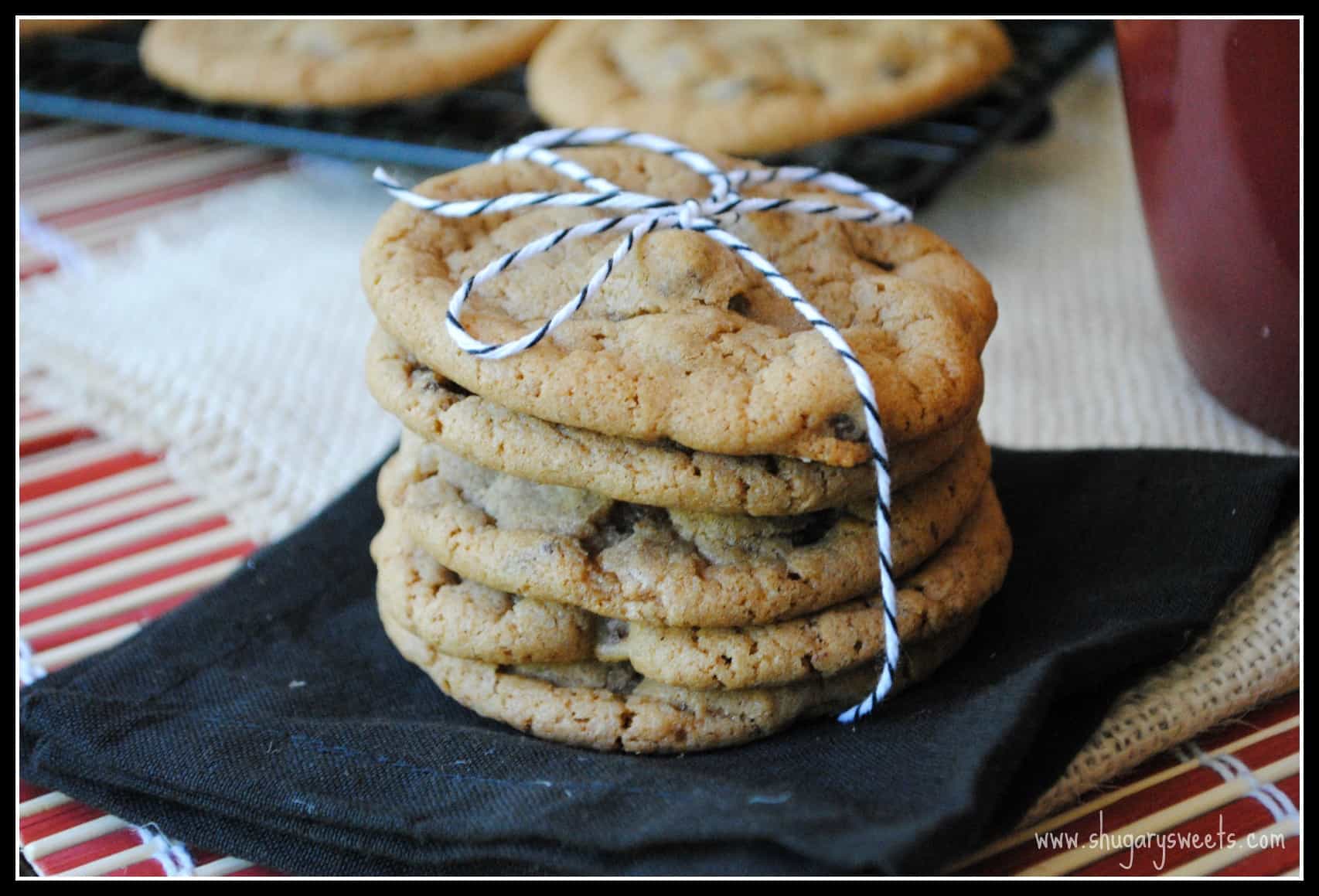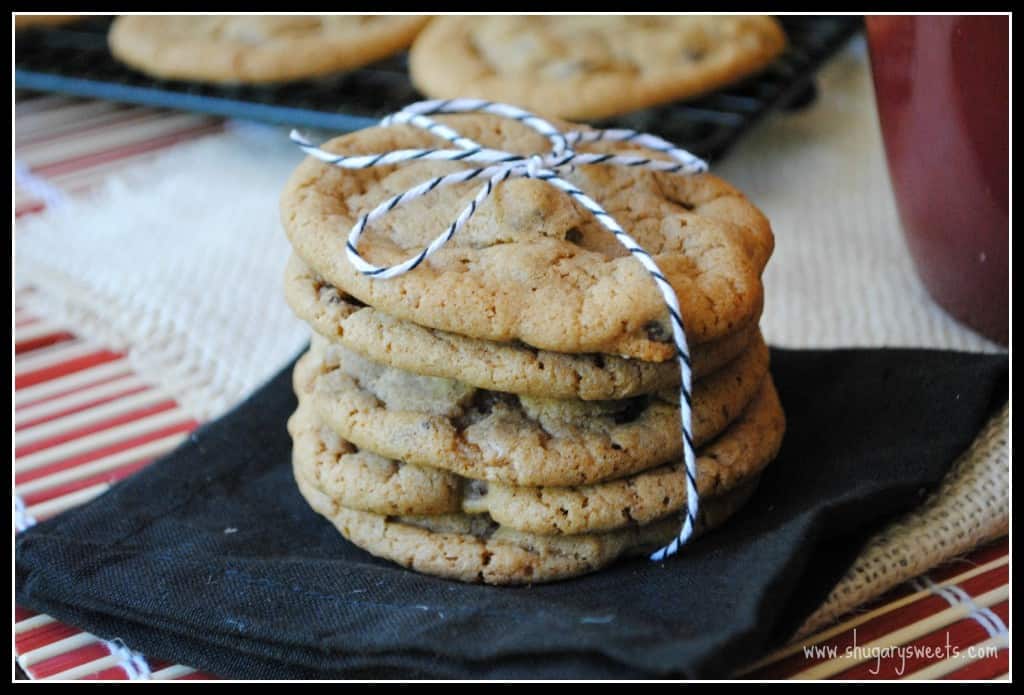 Not sure about the Maple and Toffee combination? This Pumpkin Cupcake is topped with a Maple Toffee frosting. And it is one of my most requested fall cupcakes!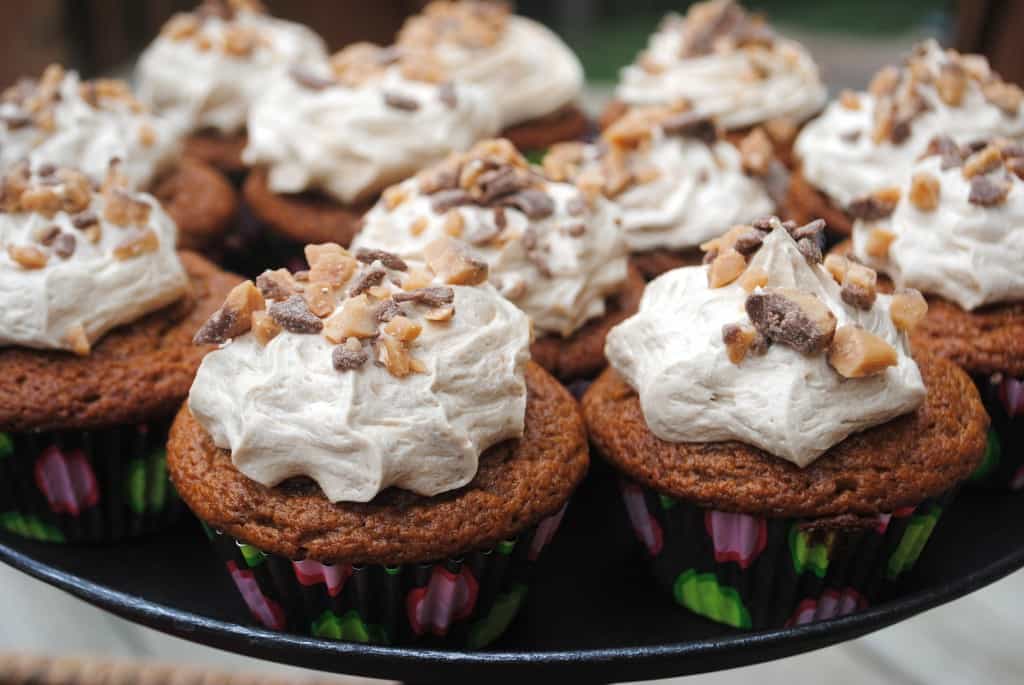 Just looking for toffee? I understand. This is our recipe for homemade English Toffee. We make POUNDS of this every year! Now you can too!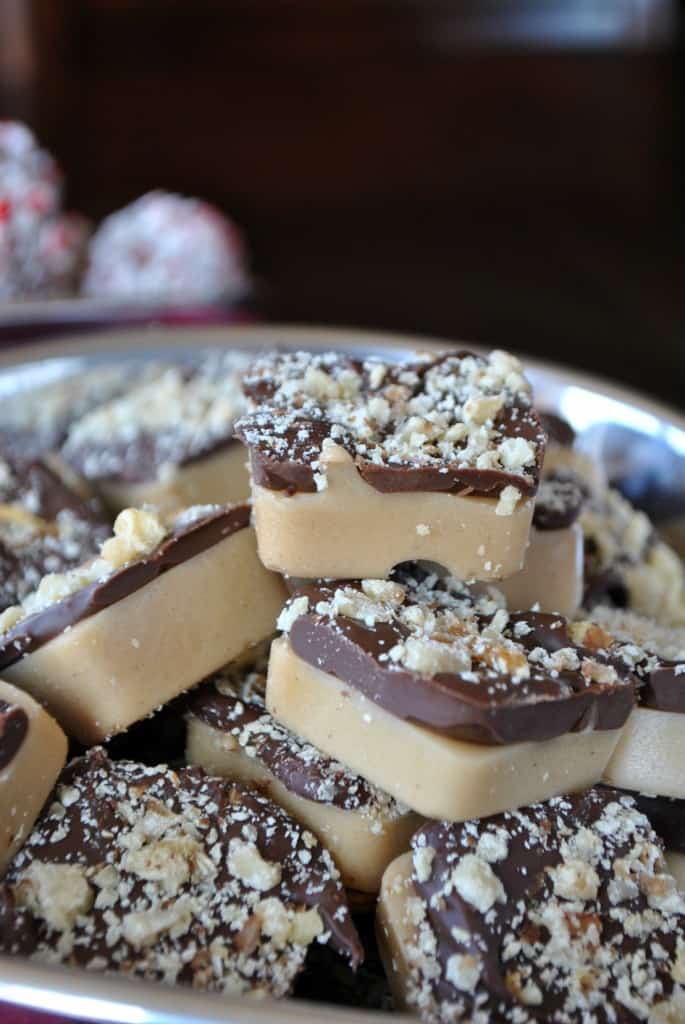 Are you following me on Pinterest yet? 
Want more candy ideas? Check out my Fudge, Truffles and candy board
 Don't miss a single recipe: connect with Shugary Sweets!
Instagram | Facebook | Twitter | Google+ | Pinterest | Bloglovin'
**This post is NOT sponsored by Green and Blacks. I just love their product so much, I want to let you know! And the white chocolate bars are simply the best for melting and dipping truffles. No more scorched white chocolate for me!