Mini Lemon Loaves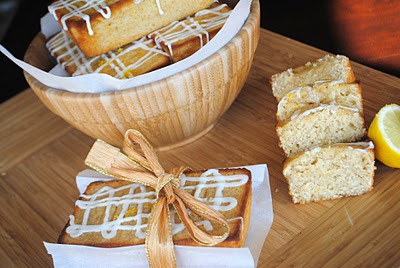 These mini loaves of lemon bread are absolutely fabulous. No really, they are. I have been filling my freezer lately with all sort of pastries and breads, so that when the holidays and guests arrive, I have a whole assortment of great treats to serve.
This bread is no exception.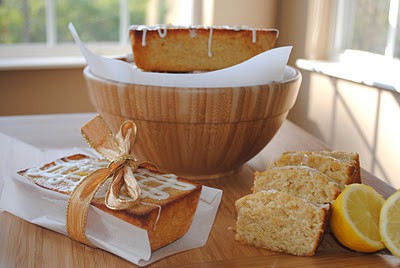 I love that I can pull out one loaf when I have a friend stop over for coffee. It's the perfect amount for two people.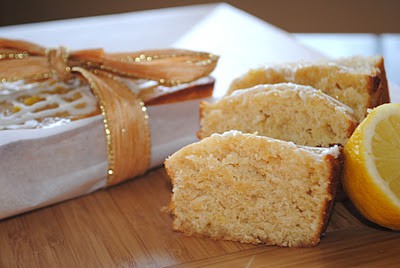 These little loaves would also make some great hostess gifts!
Sadly, I only have a couple loaves remaining. They can also serve one person quite nicely throughout an afternoon. Just saying.
Yield: 6 mini loaves
Mini Lemon Loaves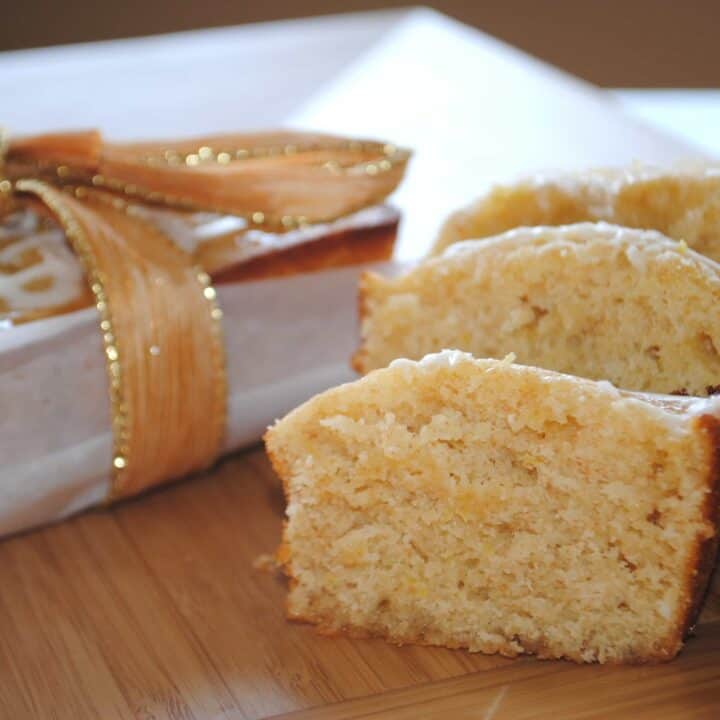 Ingredients
For the bread:
2 cup sugar
2 lemons, zested
1/4 cup lemon juice
6 eggs
3/4 cup heavy cream
2 3/4 cup flour
1 tsp baking powder
1/4 tsp salt
1/2 cup butter, melted
For the glaze:
1/3 cup lemon juice
3/4 cup sugar
1 lemon zested
For the icing:
1 cup powdered sugar
1 Tbsp milk
Instructions
In mixing bowl, combine sugar, lemon zest (from 2 lemons), and lemon juice. Add eggs, beating well after each addition. Beat in heavy cream. Gradually add in the flour, baking powder and salt. Fold in the melted butter.
Pour batter into 6 mini loaf pans (3 3/4 by 2 3/4 by 1 3/4 inches). Bake in a 350 degree oven for 25 to 30 minutes.
While baking, combine 1/3 cup lemon juice with 3/4 cup sugar in medium sized saucepan over high heat. Bring to a boil, then reduce heat and simmer for about 8 minutes, until thickened. Set aside.
When loaves are cooled, drizzle glaze over each loaf, then sprinkle with remaining lemon zest. Cool completely.
In small bowl whisk powdered sugar with milk (add more milk to desired consistency). Drizzle over loaves, allow to set. Enjoy!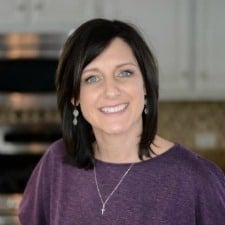 Aimee is a dessert lover (specifically rice krispie treats), workout enthusiast, self-taught foodie, and recipe creator. Her recipes have been featured in over 15 magazines, and her passion is to share her love of cooking with the everyday home cook! Learn more about Aimee.