Sweet, vanilla M&M'S® Fudge is easy to make and packed with melt in your mouth m&m candies! Perfect for any holiday.
Love M&M candies? These thick and fudgy M&M'S brownies need to be on your list of baking!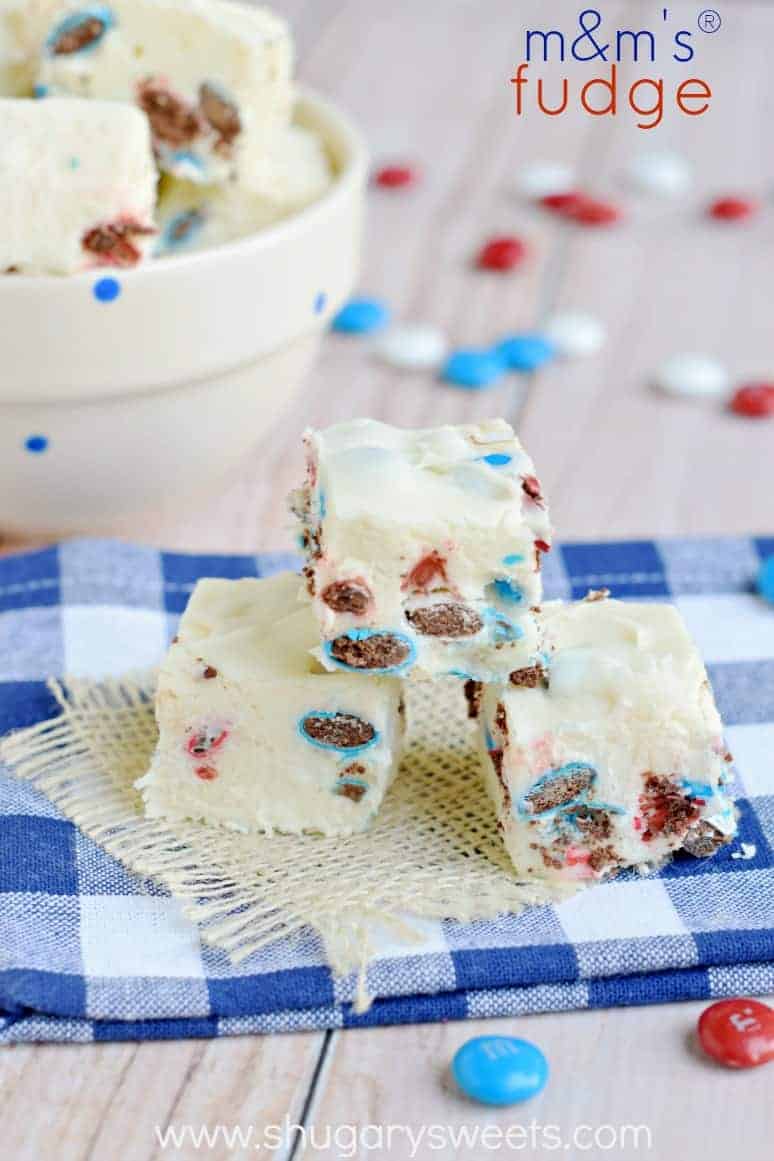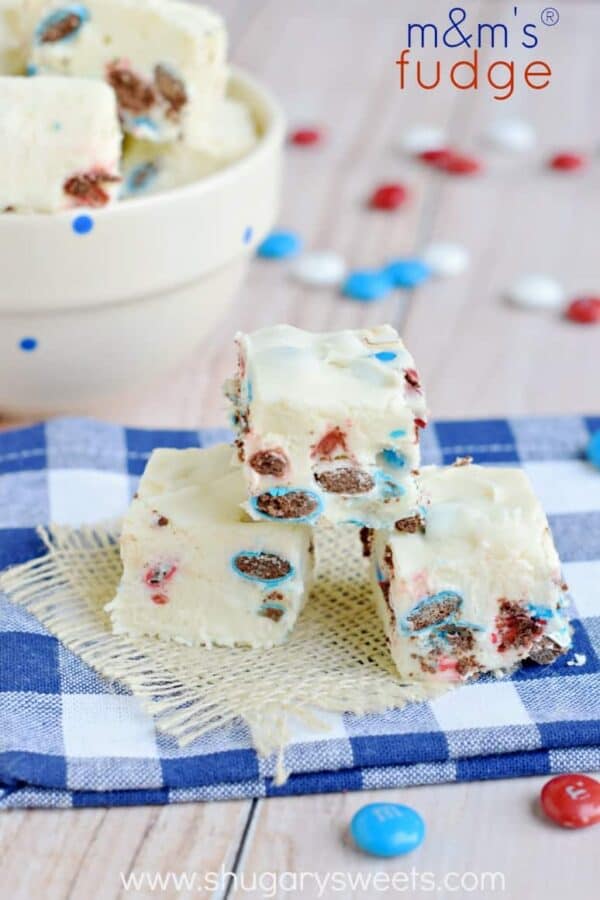 This weekend we are having a big party at our house. We're having a going away party for our son, as he will be off to the Marines in less than two weeks! And I have a confession.
I'm not cooking. I wasn't even planning on baking anything. I was going the whole store bought route.
Is that awful?
Michael (hubby) convinced me that I should bake SOMETHING. So I'll be making some flag cupcakes for the dessert table (using chocolate with blue frosting, red velvet with red cream cheese frosting, and vanilla bean cupcakes with vanilla frosting). I'll shape them into a flag like this.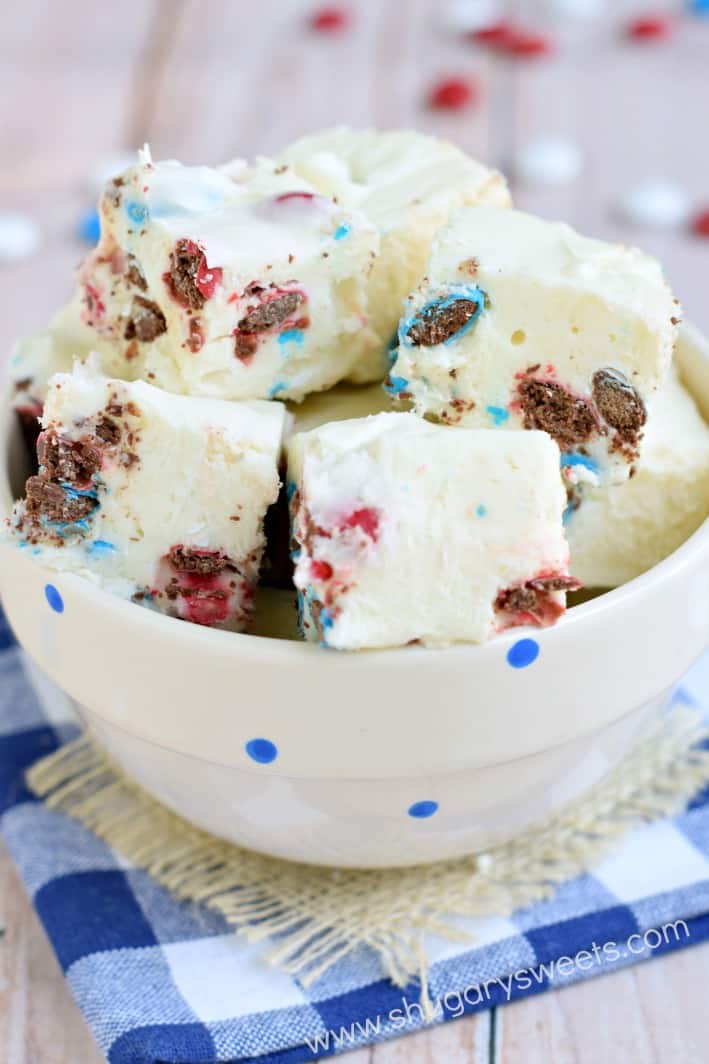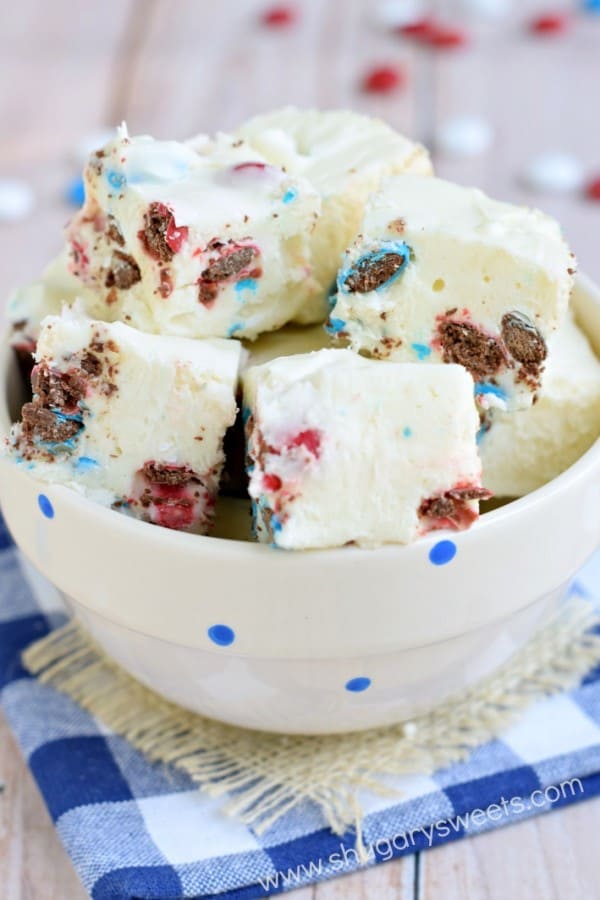 What I should have done was make some of this fantastic M&M'S® fudge! But, alas, as a food blogger, we don't often eat desserts during the right holidays. I've already got pumpkin desserts going in my kitchen as I get ready for Fall. And the Christmas desserts will start by the end of the summer.
Which is unfortunate, because the cupcakes I'm making for this weekend's party will be adorable. Maybe you can make them for Labor Day, I'll put a tutorial!
In the meantime, let's talk about today's fudge recipe. I used my favorite vanilla fudge base. Once you know how to make vanilla fudge, you can make tons of variations like this!
Once it was smooth and creamy, I gently *but quickly* folded in the m&m candies. I used the red, white and blue…but feel free to make this using any color. If you're reading this at Christmas, those red and green ones would be adorable in here!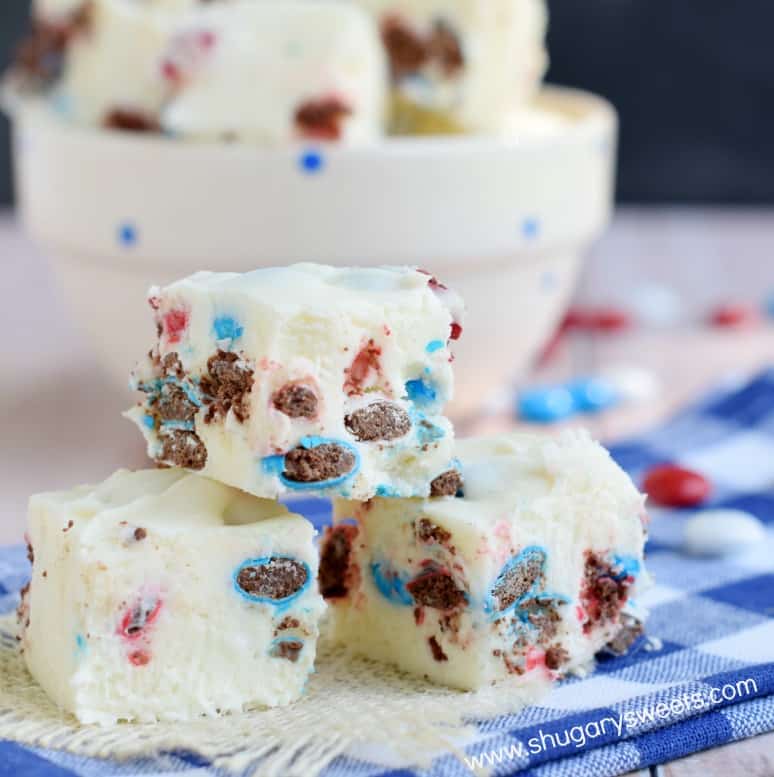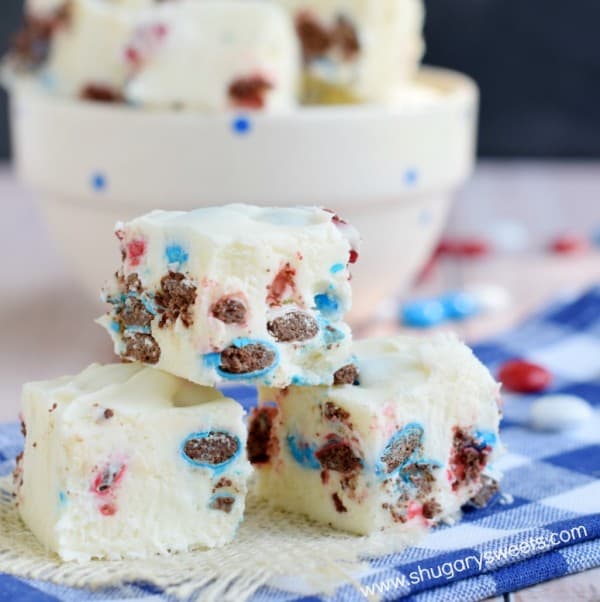 I may just have to whip up another batch of this fudge for this weekend's festivities!!
More Fudge Recipes