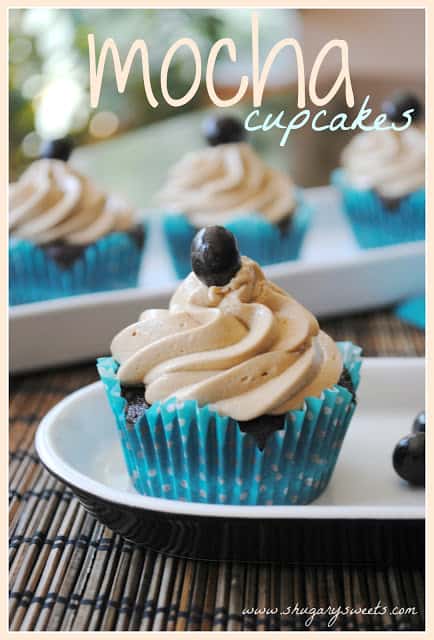 School is starting in a next week. As much as I love summer, and I love having my kids home doing fun things (or nothing at all), there is something about the rituals of a school year.
Rituals like bedtimes, homework, dinner planning, going to the gym, and most important….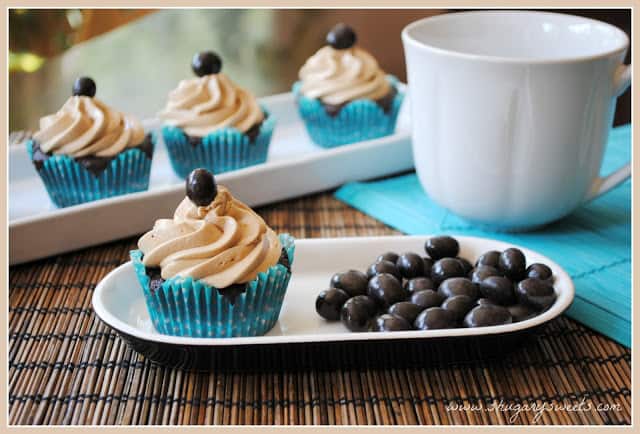 I realized several years ago (okay, 15 years ago), how important it is to be awake during the day. I mean, with 4 kids I can't certainly close my eyes anytime I want for a catnap. Not that I'm much of a napper anyways.
But coffee? Keeps me going. And I love it. With a splash of cream, thank you.
Which is probably why I like these cupcakes. They are a dark chocolate cupcake (with a hint of espresso), but the frosting? Oh my. Full fledged mocha. Chocolate and coffee buttercream. It's like cream in my coffee.
No really, same calories too. Right?
Anyways, do you like coffee recipes? Check out these fun coffee inspired drinks and treats….
Mocha Cookie Crumble Cupcakes by Inside BruCrew Life
Banana Rama Coffee Milkshakes by Shugary Sweets