Double the chocolate, crushed espresso beans, and some BAILEYS® Coffee Creamer make these Mudslide Muffins the perfect breakfast!
**This post is sponsored by BAILEYS® Coffee Creamers. I am excited to be a partner in creating delicious recipes, all opinions are 100% my own***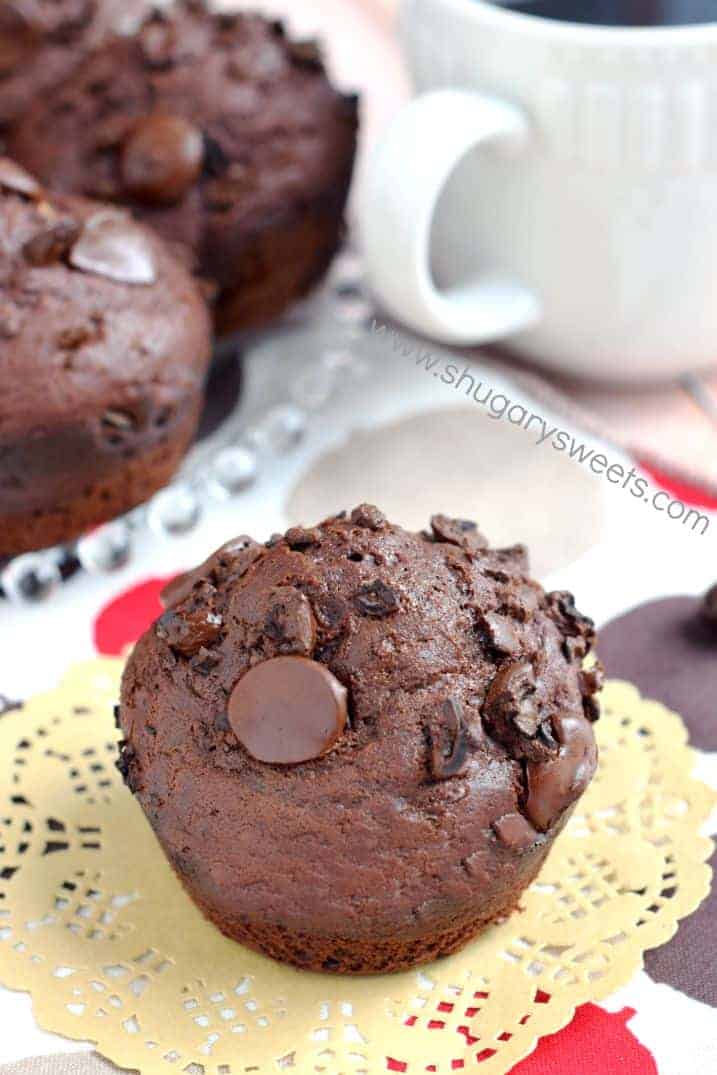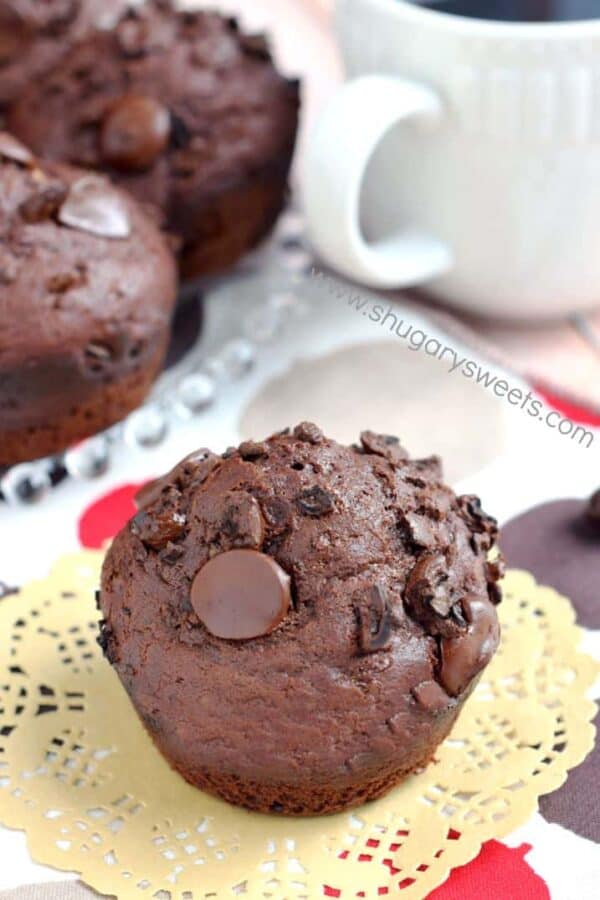 While I wasn't looking forward to my kids going back to school, and summer being over, I have enjoyed the quiet mornings with my cup of coffee.
And what goes better with that coffee than a chocolate muffin, packed with MORE chocolate, espresso beans, and BAILEYS® Coffee Creamers?!
The other day I had a reader comment on my facebook wondering if I spend my time baking all day. The answer is DEFINITELY NOT. Honestly? I probably only bake treats once a week, maybe twice if we have a party or bbq to attend. Occasionally though, I may bake two different things that day. Or I may bake three revisions of the same recipe until it's perfect. But, on average, treats are only coming out of my kitchen about once a week.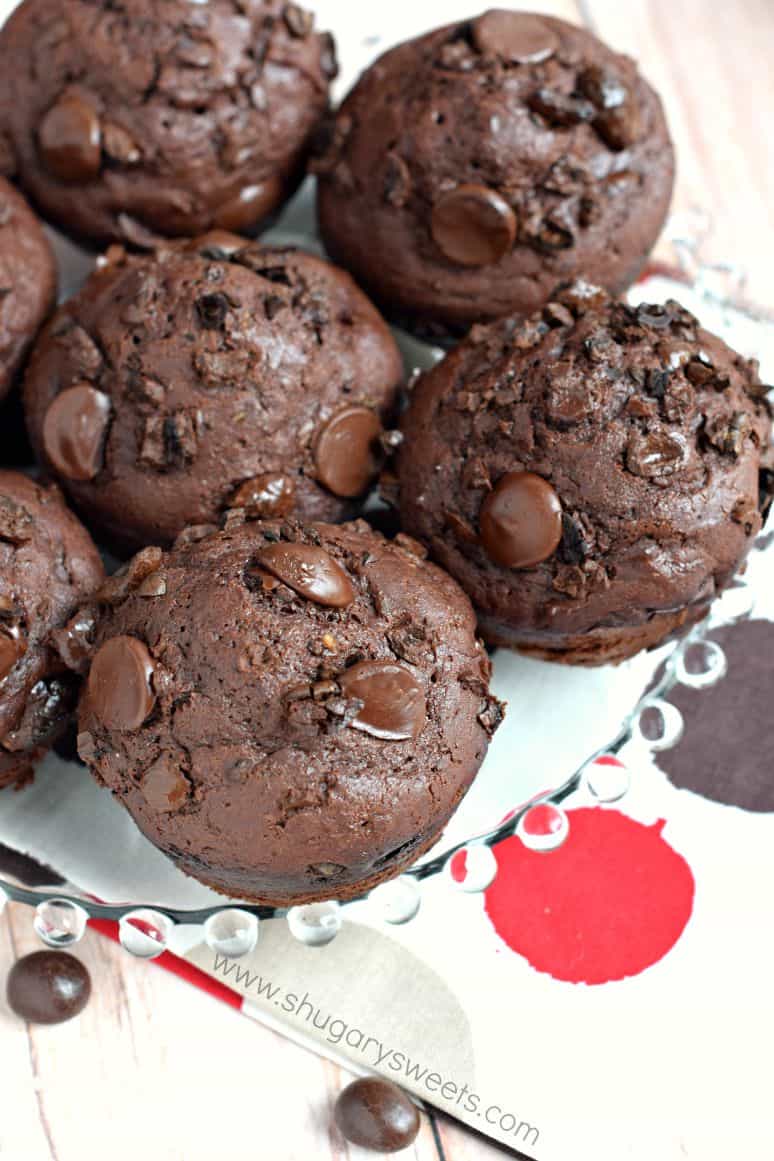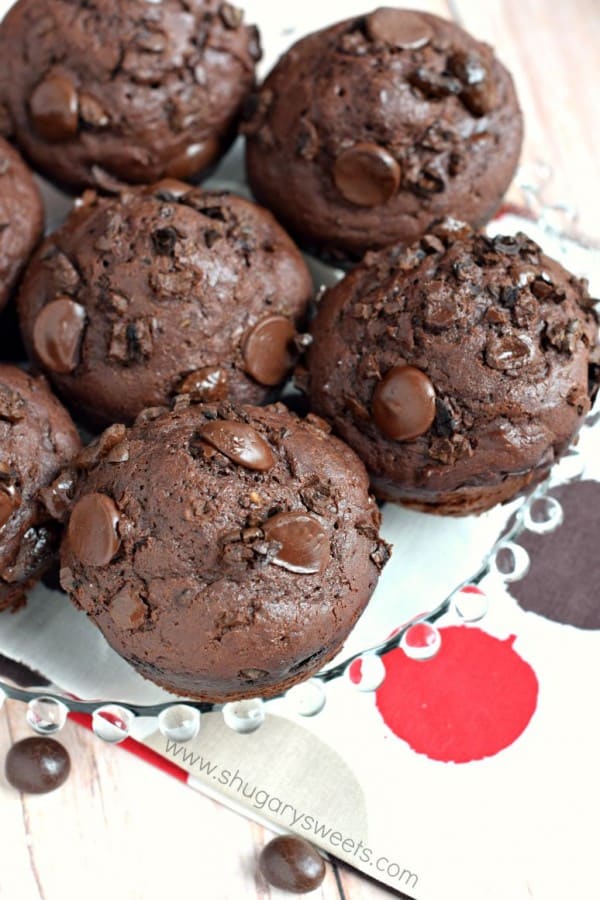 So when I DO bake something, and when I do go to enjoy a muffin or cookie, I want it to taste amazing. These muffins are perfect. I've added in some BAILEYS® Mudslide Coffee Creamer. The sweet coffee creamer added so much flavor and moisture to the muffin! I also used some vanilla Greek yogurt, espresso powder, and chocolate chips! Right before sticking them in the oven, I crushed up some chocolate covered espresso beans and sprinkled them on the batter.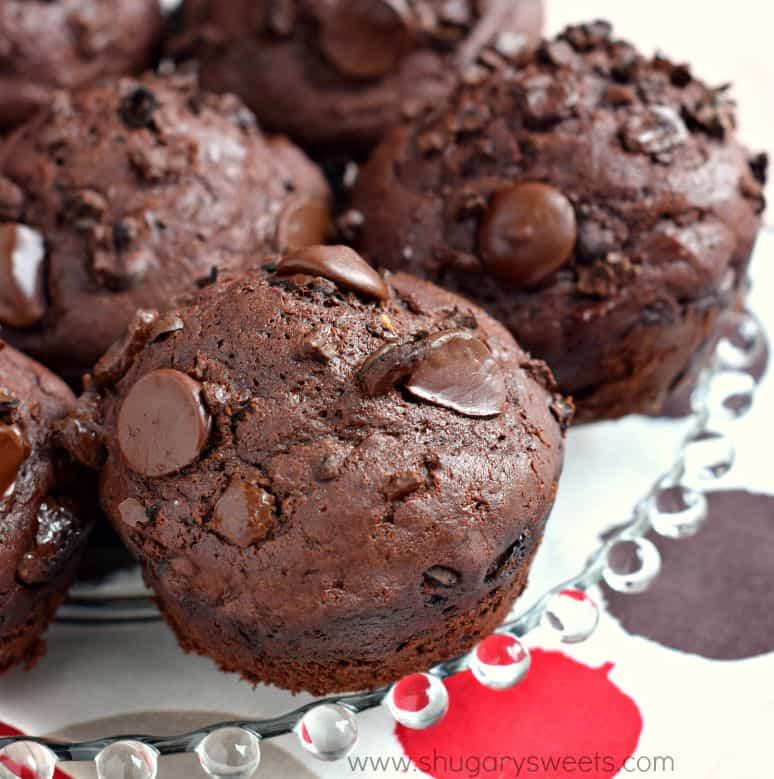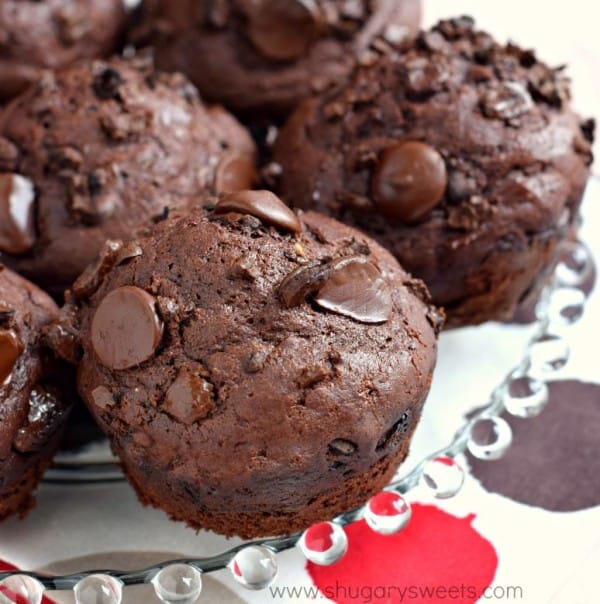 Good grief, words cannot describe how amazing each bite of this muffin tastes…between the sweet chocolate, deep espresso flavor and the crunch of the bean! I think you need to trust me and go back a batch for yourself.
Best part? These freeze really well. Each batch makes about 18 muffins (regular sized). So you can eat some now and freeze some for later. Or double the recipe and freeze a whole bunch. You can wrap some up and give them as a gift to a hostess this holiday season with a bag of coffee, a mug, and a bottle of BAILEYS® Mudslide Coffee Creamer.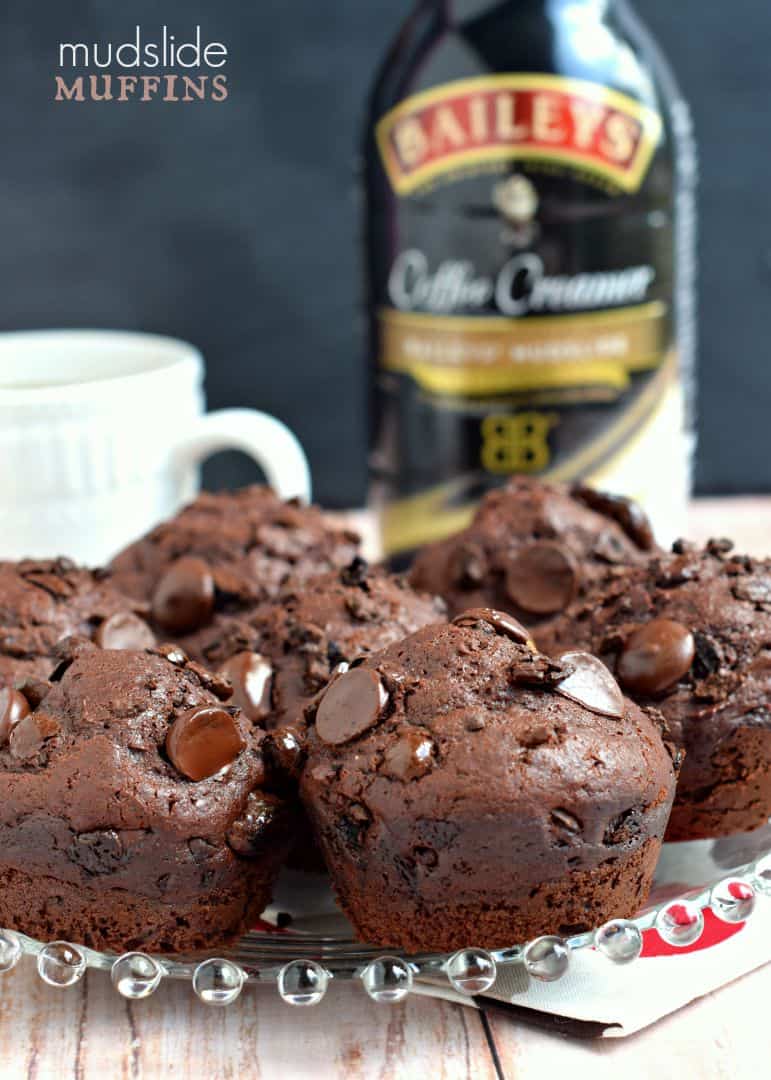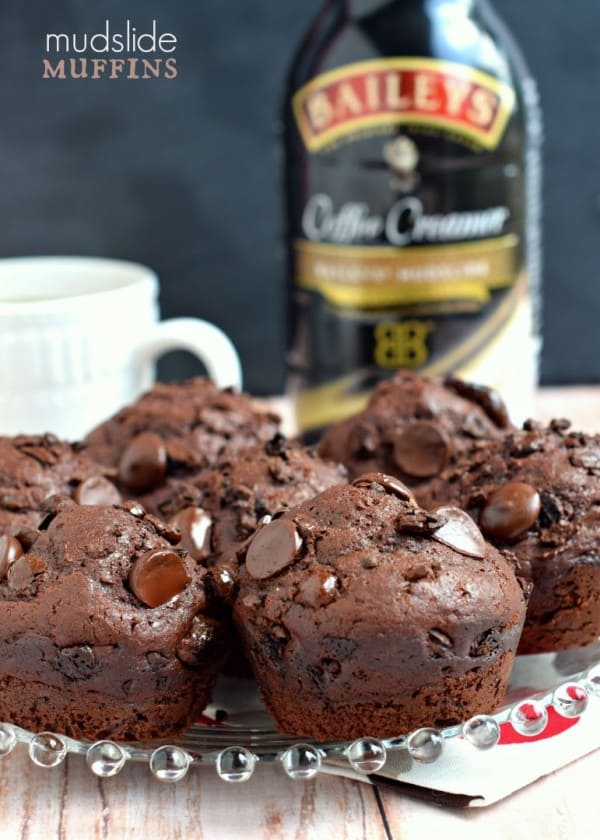 Connect with Shugary Sweets!
Facebook | Twitter | Pinterest | instagram
Yield: about 18 muffins
Mudslide Muffins
Ingredients
1 cup vanilla Greek yogurt
1/2 cup BAILEYS® Mudslide Coffee Creamer
1 large egg
1/2 cup canola oil
2 cup all-purpose flour
1/2 cup granulated sugar
1/2 cup light brown sugar, packed
1 tsp baking soda
1 tsp baking powder
1 tsp vanilla extract
1 tsp espresso powder
1/2 cup unsweetened cocoa powder
1/2 tsp kosher salt
1 1/2 cup milk chocolate chips, divided
1/4 cup chocolate covered espresso beans, crushed
Instructions
Preheat oven to 400F. Using baking spray, coat muffin tins generously and set aside.
In a large mixing bowl, combine yogurt, coffee creamer, egg, and oil until smooth. Add in flour, sugars, baking soda, baking powder, vanilla extract, espresso powder, cocoa powder, and salt. Mix until well combined. Fold in 1 cup of chocolate chips.
Using a large scoop, fill muffins tins 2/3 full with batter. Sprinkle with remaining chocolate chips and crushed chocolate covered espresso beans.
Bake muffins for 15-18 minutes, until a toothpick inserted into the center comes out clean. Allow to cool on wire rack. Store in airtight container, or freeze until later use.

**This post is part of an ongoing brand ambassadorship with BAILEYS® Coffee Creamers. I was compensated to create my own recipes, however all opinions about the product are 100% my own.**