Discover your favorite, easy Pumpkin Recipes all in one place. From donuts to hand pies and everything in between, this fall comfort food is a must-try!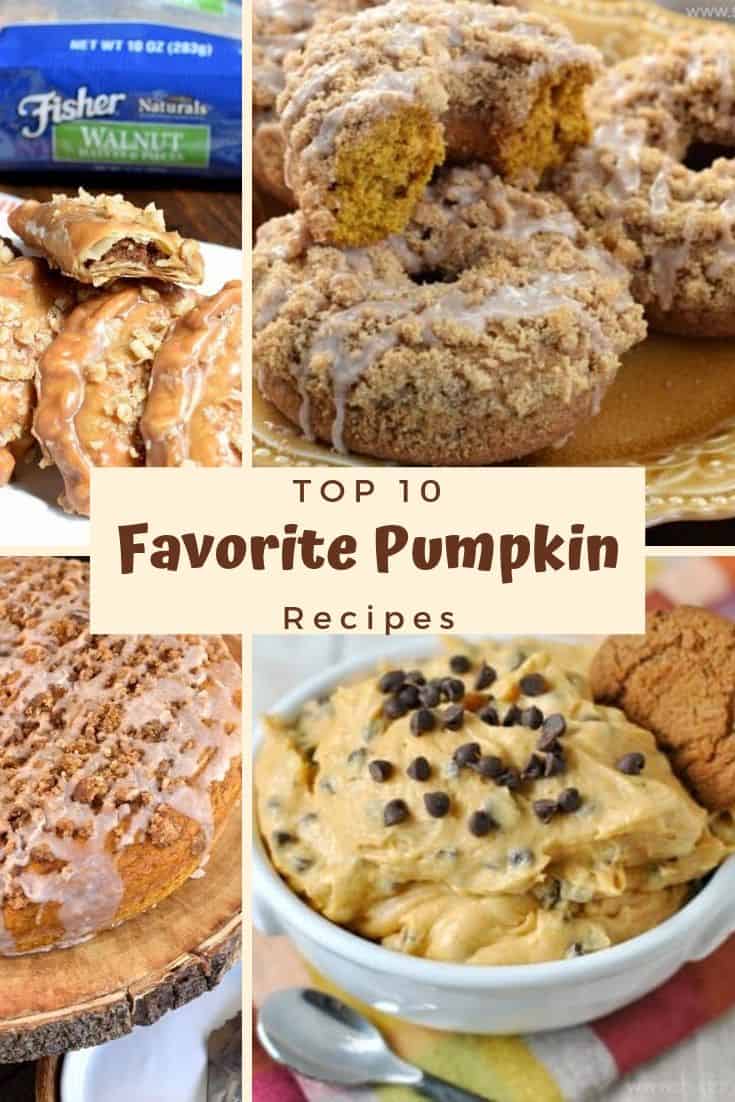 FAQ about pumpkin:
Q: Can I freeze pumpkin to use for later?
A: Absolutely! Canned pumpkin puree actually freezes very well, as does cooked, chunked, ready to use pumpkin. You can freeze pumpkin for up to 1 year before it starts to affect the taste of your products.
Q: Can I use fresh pumpkin instead of canned and vice versa?
A: Yes, use it cup for cup. However, fresh pumpkin must be pre-cooked. You can boil it, bake it, grill it, or even microwave it.
First, cut the pumpkin open and remove the seeds and stringy innards. Then cook it till it is fork tender.
You can mash it with a potato masher, a fork, a hand held blender or a food processor. Let it stand for a few minutes after mashing. Remove liquid that forms on the surface.
Too much liquid will affect the quality of your baked goods. This is most important when you boil your pumpkin.
Q: Can I use other types of squash instead of pumpkin?
A: Definitely! Most hard squashes can be used in pumpkin recipes instead of pumpkin. In fact, most canned pumpkins are actually a type of squash called "hubbard".
Hubbard squashes can grow to be quite large and are generally a sweeter squash. You're not likely to find it in your local supermarket, however, but are much more likely to find it at a farmer's market, a farm stand, or a specialty grocery store since the squash grows so large.
Types of squash that would be ideal to sub in for pumpkin:
acorn
butternut
buttercup
hubbard
Top 10 Easy Apple Recipes!
Looking for other fall flavors? Check out my list of