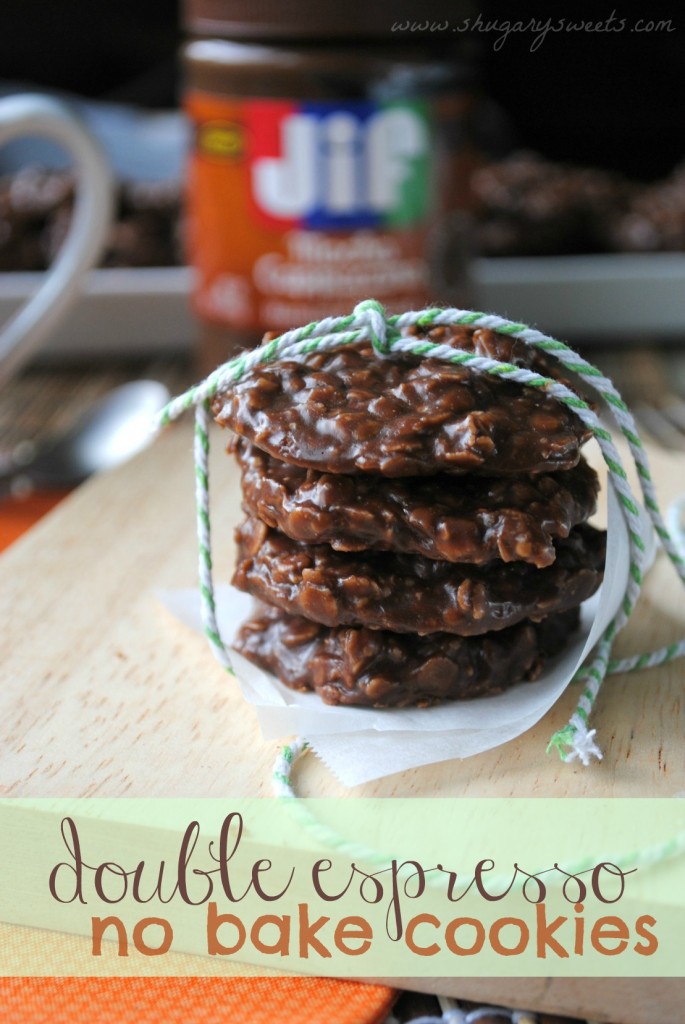 I love no-bake cookies. And these combine cookies with my other love…coffee! By adding in some espresso powder and using the new Jif Mocha Cappuccino Hazelnut Spread, these cookies are simply irresistible!
I prefer not to share these with my kids. I mean, with Halloween over, and the candy buckets still full, they definitely don't need anything more to make them bounce off the walls.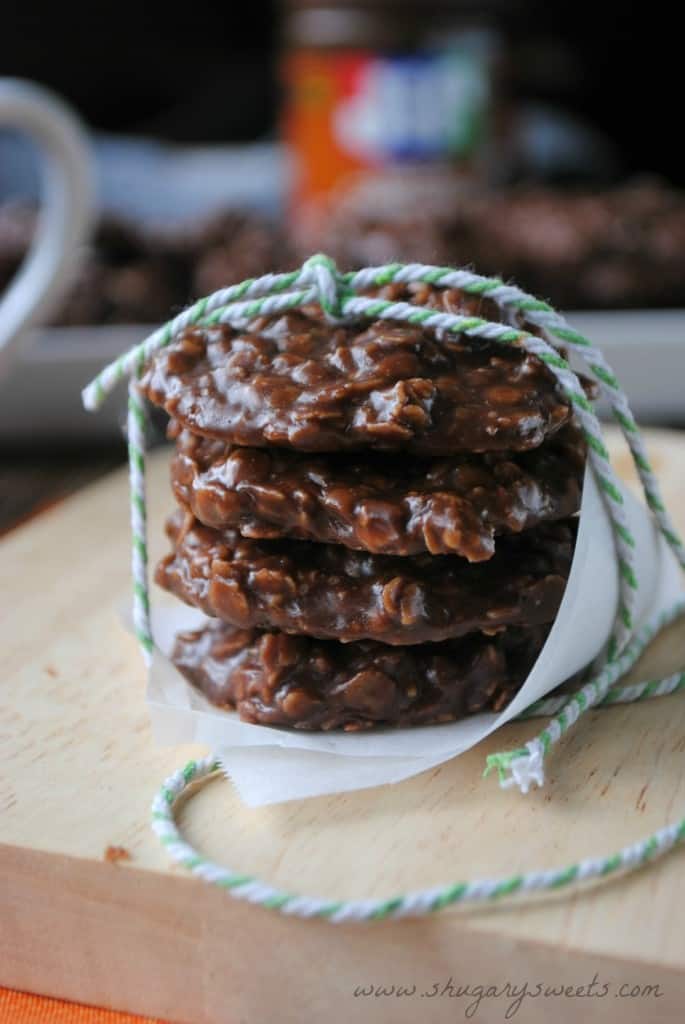 No need to even dunk them in coffee. Or milk. These are super moist like a traditional no bake cookie!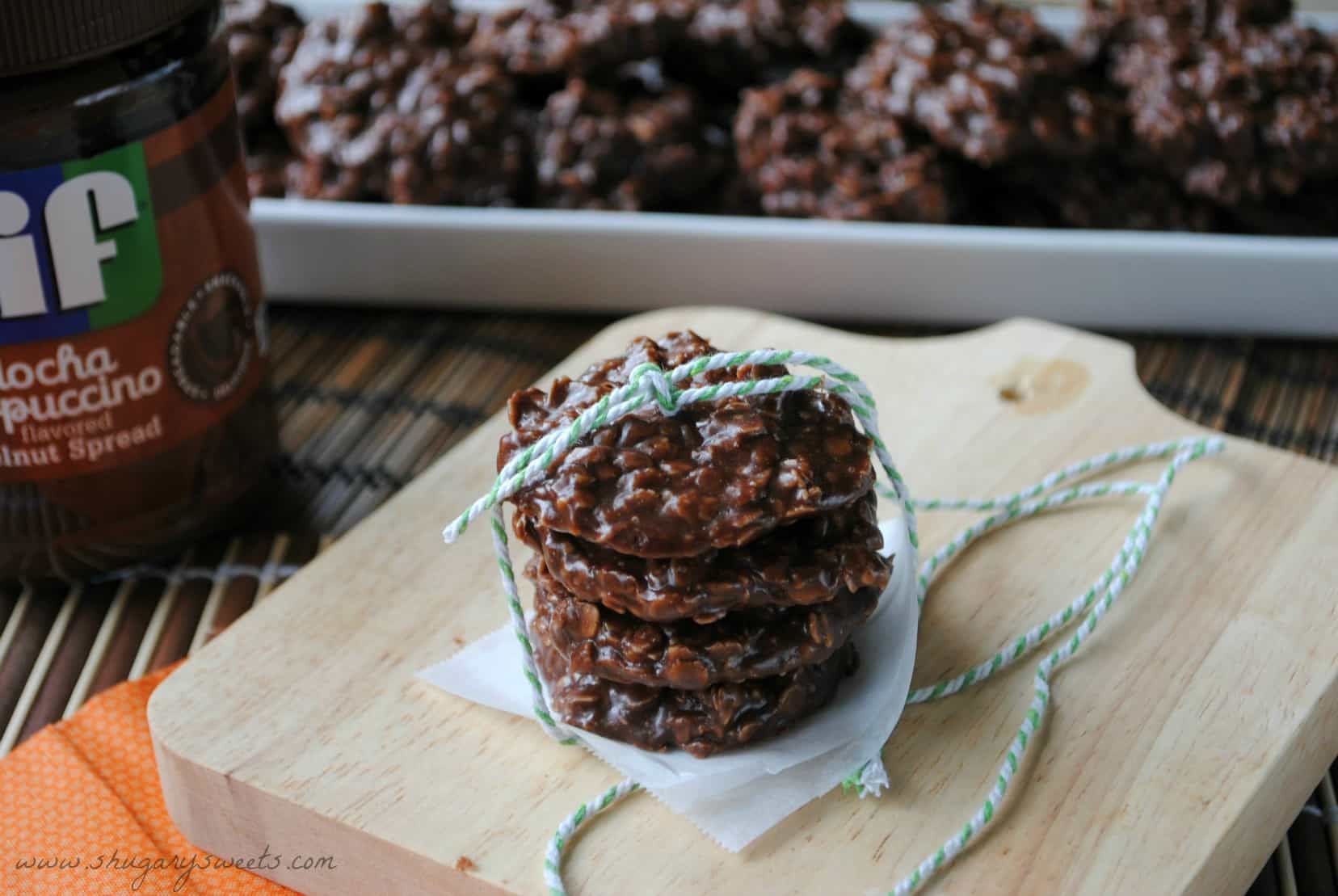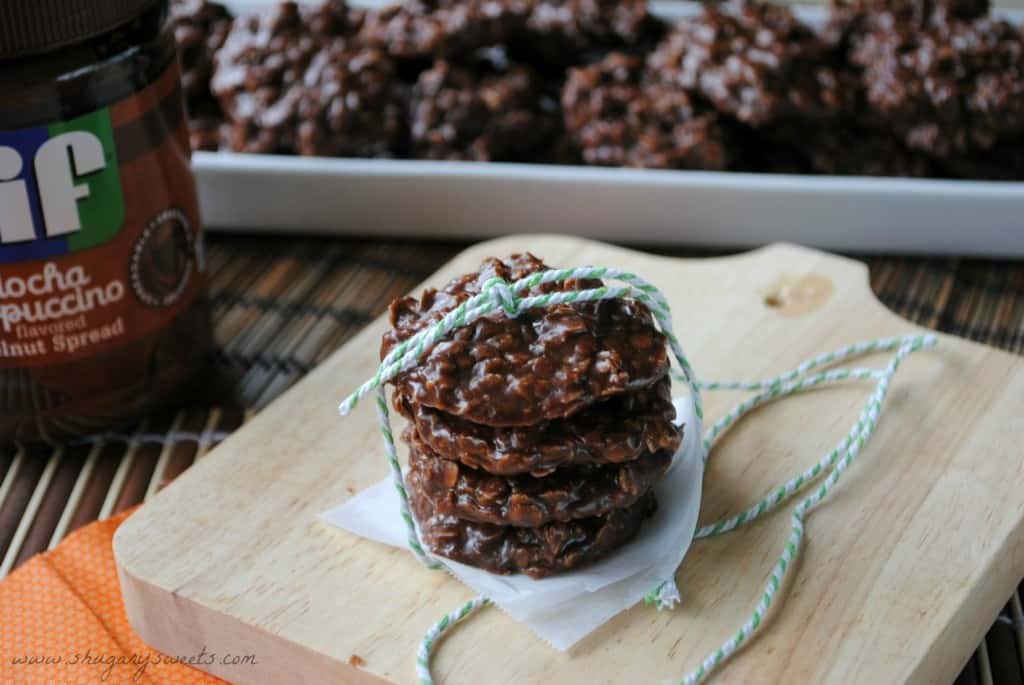 In other news, I have finally turned my heat on. I play this little game with myself…it's called, "let's see how long I can go until the family cries about the cold mornings!" And there's something you should all know. I'M ALWAYS COLD. So why I do I do this?
I really have no idea. No answer. Except to say, November is here, Christmas baking has begun, and I have already started to put out the winter decorations! oh, and the Christmas music is playing…..
So be ready to see some holiday treats on the blog soon!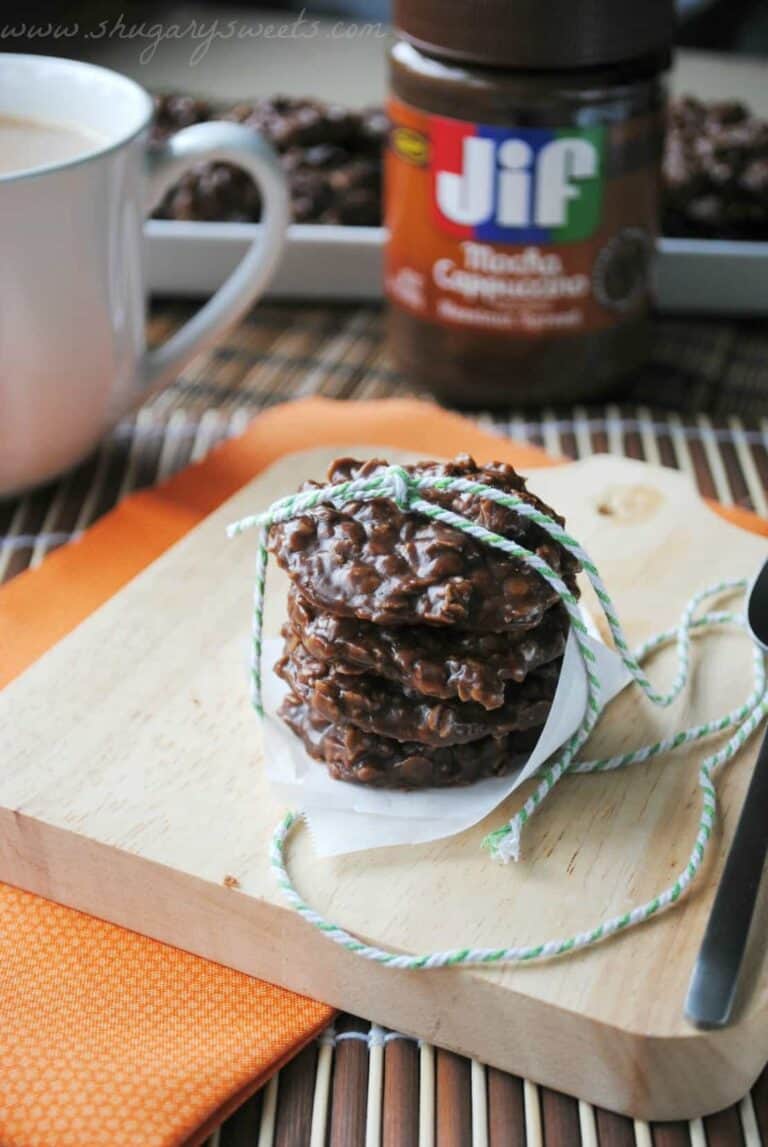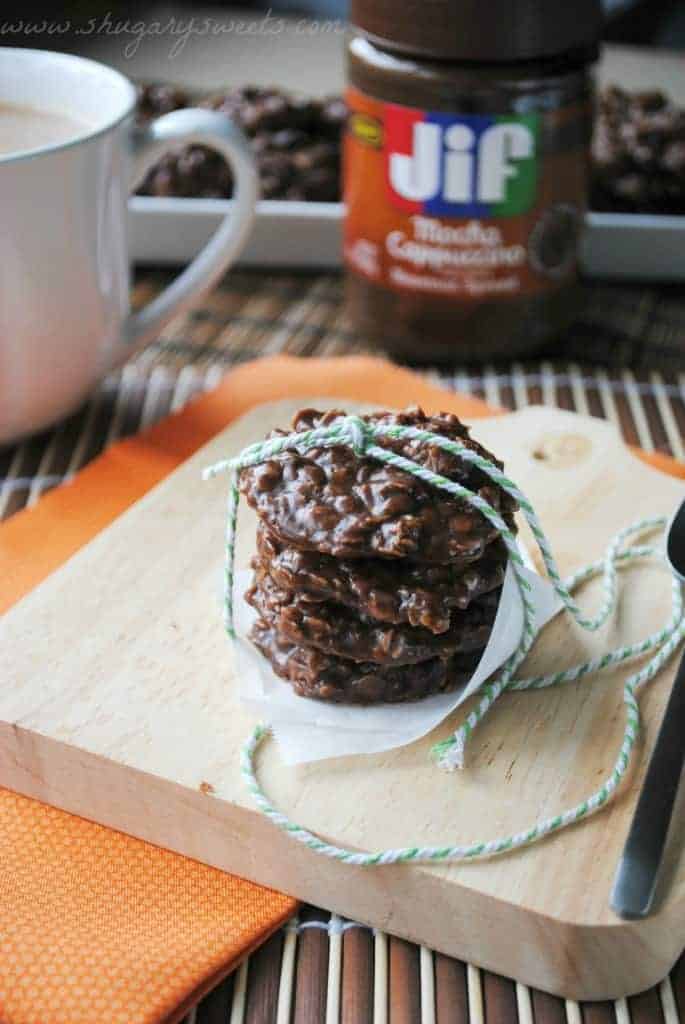 Like this Double Espresso No Bake Cookie Recipe? You may also enjoy…
OR
No Bake Cookies with Double Espresso
Ingredients
2 cup granulated sugar
1/4 cup unsweetened cocoa powder
1/2 tsp espresso powder
1/2 cup milk
1/2 cup unsalted butter
pinch of kosher salt
1/2 cup Jif Mocha Cappuccino Hazelnut Spread
3 cup quick oats
Instructions
Over medium heat, cook sugar, cocoa, espresso powder, milk and butter. Bring to a boil and boil for one full minute. Remove from heat. Stir in salt, Jif spread and oats. Drop by teaspoon onto parchment paper and cool. Refrigerate. Eat. Repeat.