These are delicious no bake haystack cookies turned into bars! Oh, and of course I added some Reese's Peanut Butter Cups for an extra PB boost!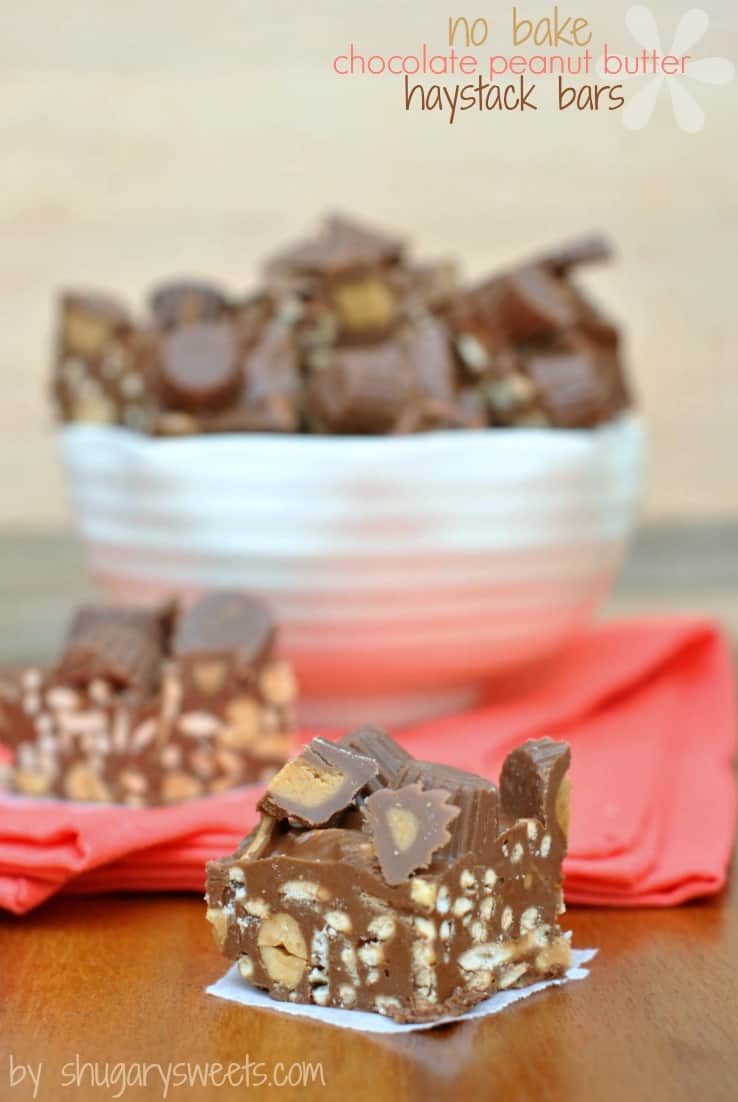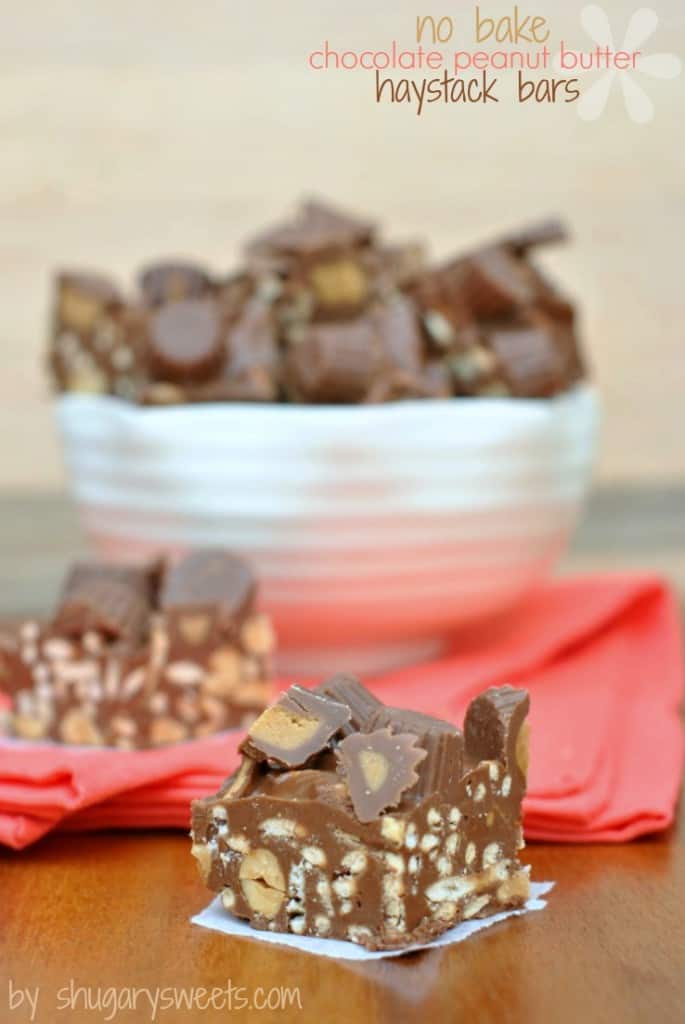 I thought about calling these Spider bars. But then I thought maybe that would turn some of you away.
I know most people refer to these cookies as haystacks, but in my family we have ALWAYS called them spiders. And for whatever reason, they only were made at Christmas.
Last week, when the weather was 95 degrees and the popsicles were gone and it was too hot to go shopping, I racked my brain for a no bake dessert. And since I was craving chocolate, my mind went to those delicious cookies from Christmas!
Except, in my laziest moment, I wondered what would happen if I made them into bars. Because you know, no bake cookies already take 15 minutes to make, I wanted to cut out even more time!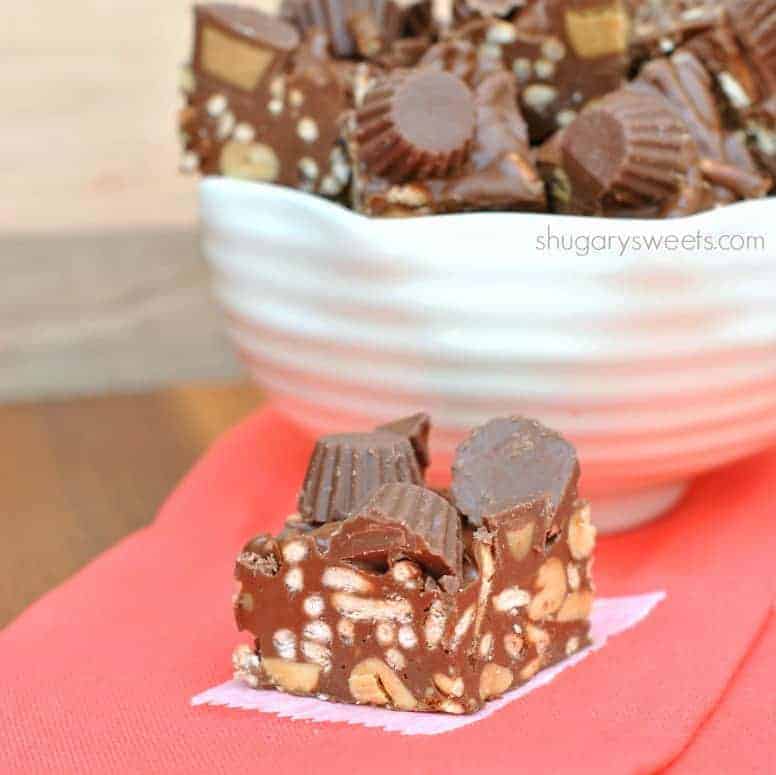 The result was awesome. Clearly. And just a word of advice, eat these cold. The butterscotch really comes through when chilled (plus they stay a lot less messy). Hmmmm, maybe that's why we always had them in the winter?
Anyways, the Reese's on top are totally optional. While scouring my pantry for a jar of peanuts, a bag of mini Reese's cups just jumped out me. It was a sign. A delicious, wonderful sign!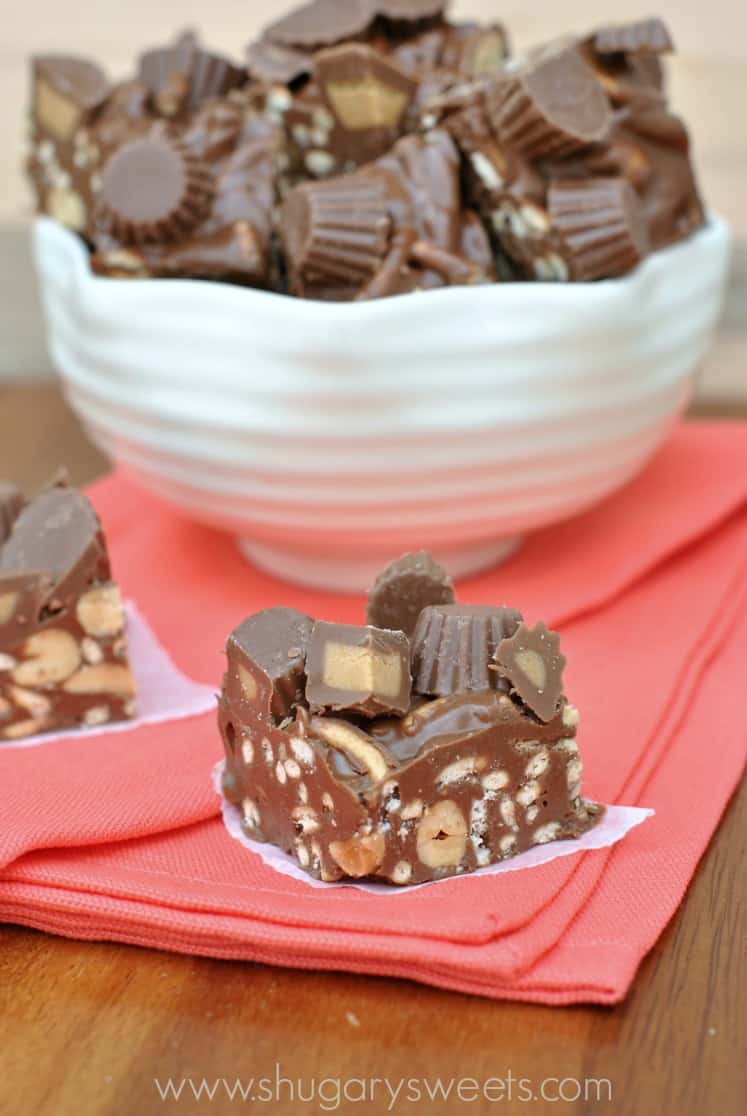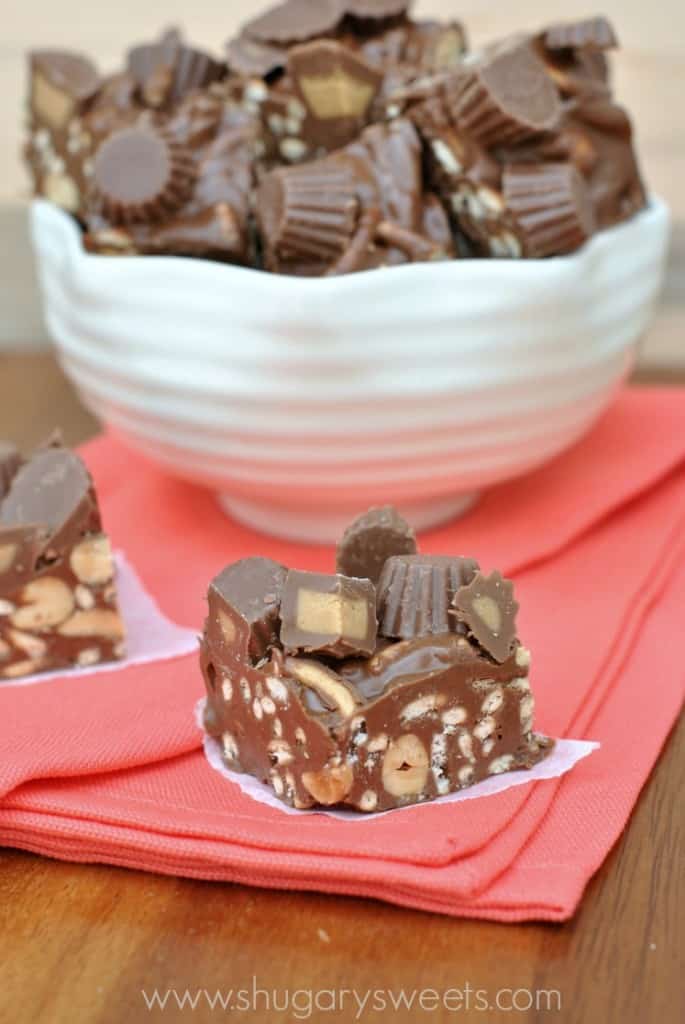 Connect with Shugary Sweets! I know you want to see behind the scenes…check out my instagram!
Facebook | Twitter | Google+ | Pinterest | Bloglovin'
Chocolate and Butterscotch together are amazing. These Triple Chip Revel Bars have that sweet butterscotch flavor in the filling!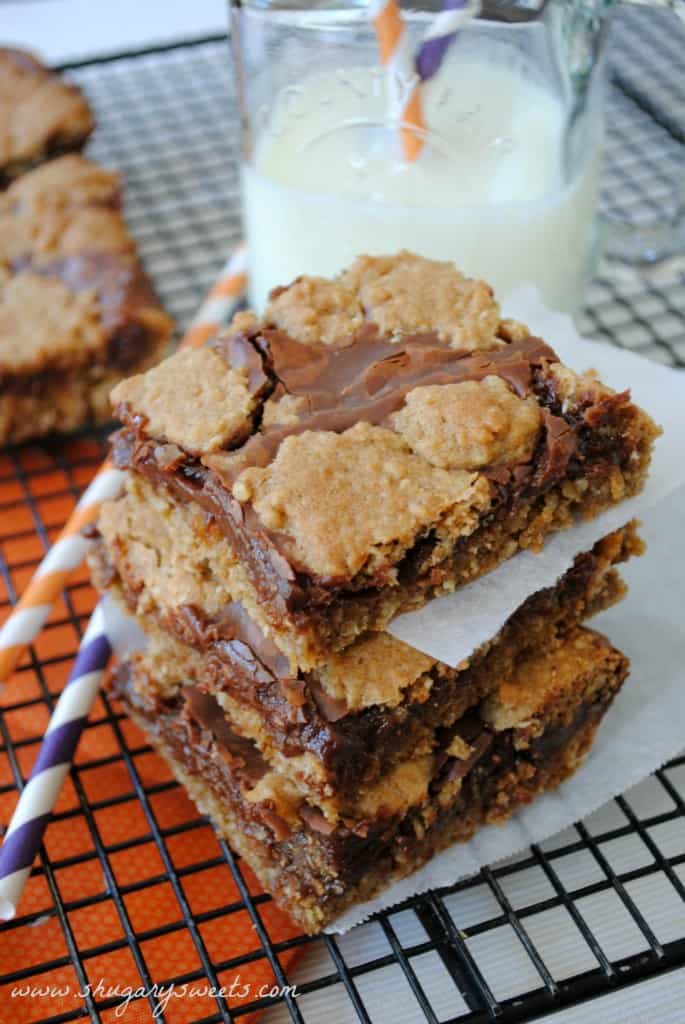 I'm a sucker for Butterscotch. Chewy Butterscotch Marshmallow Bars are just plain awesome. It's a winning combination!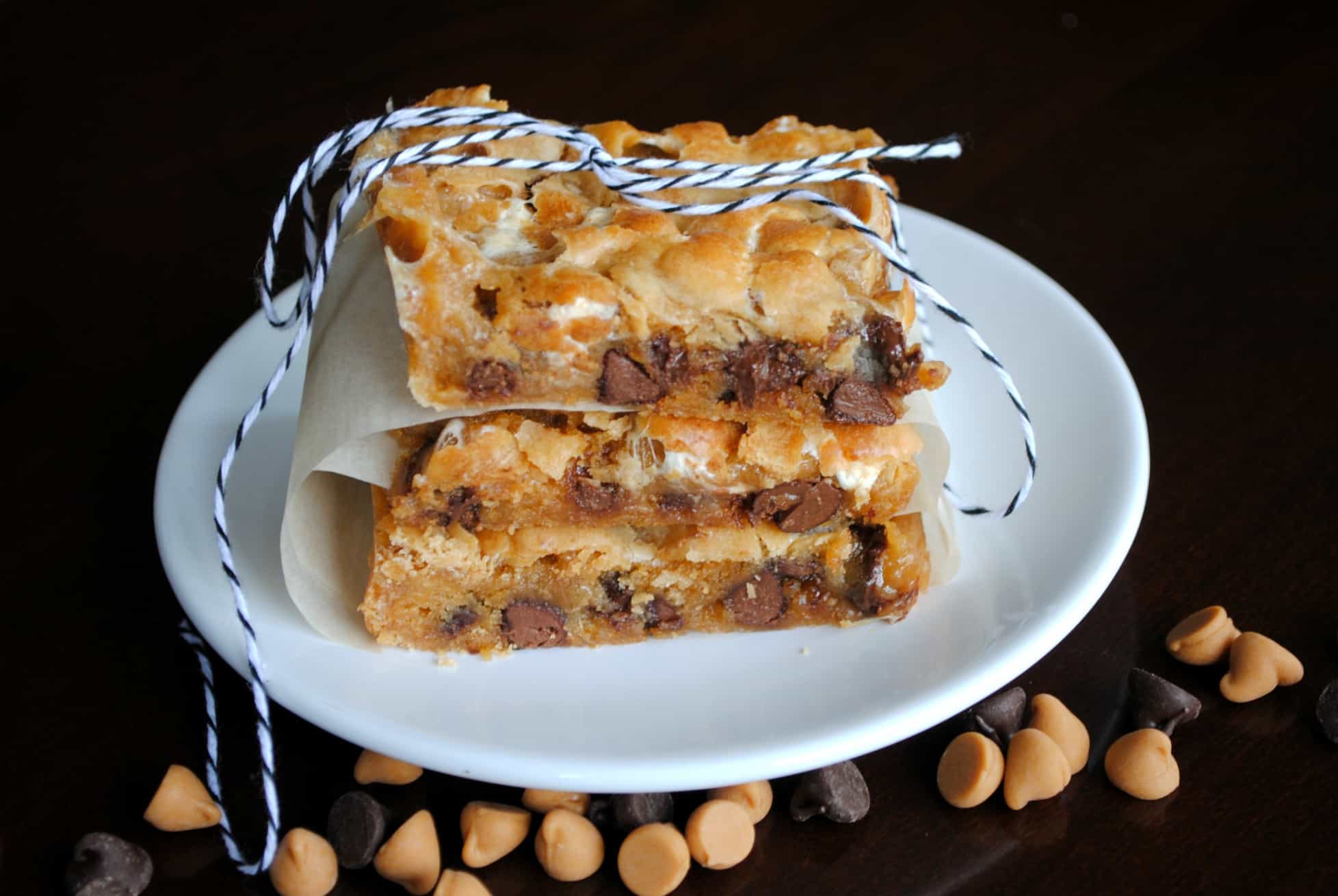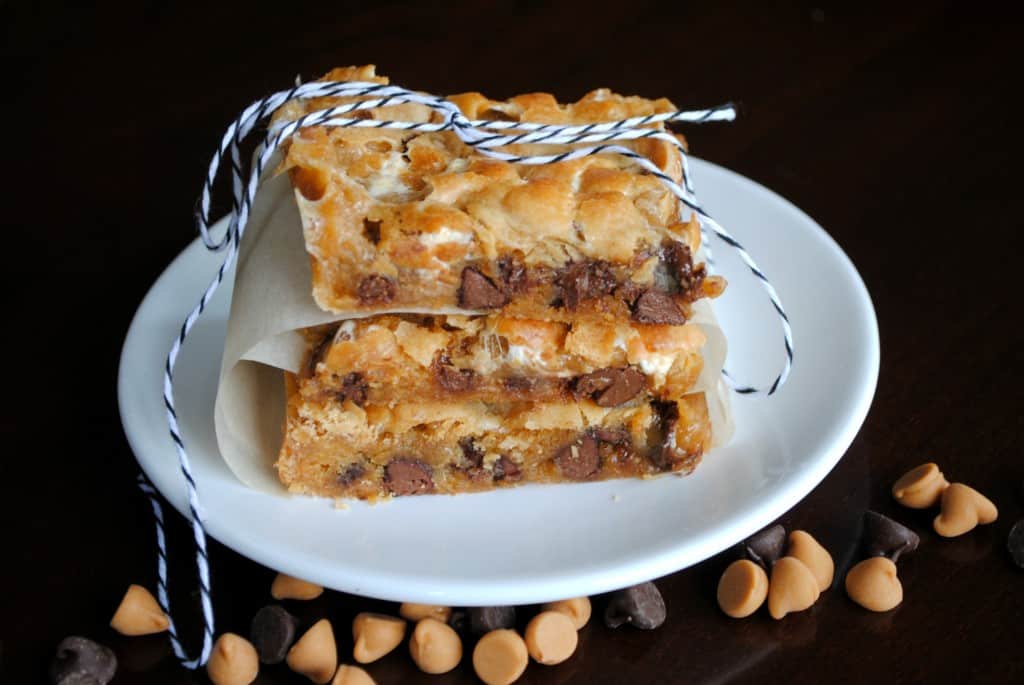 Love Oatmeal Scotchie Cookies? These NO BAKE cookies are incredibly delicious!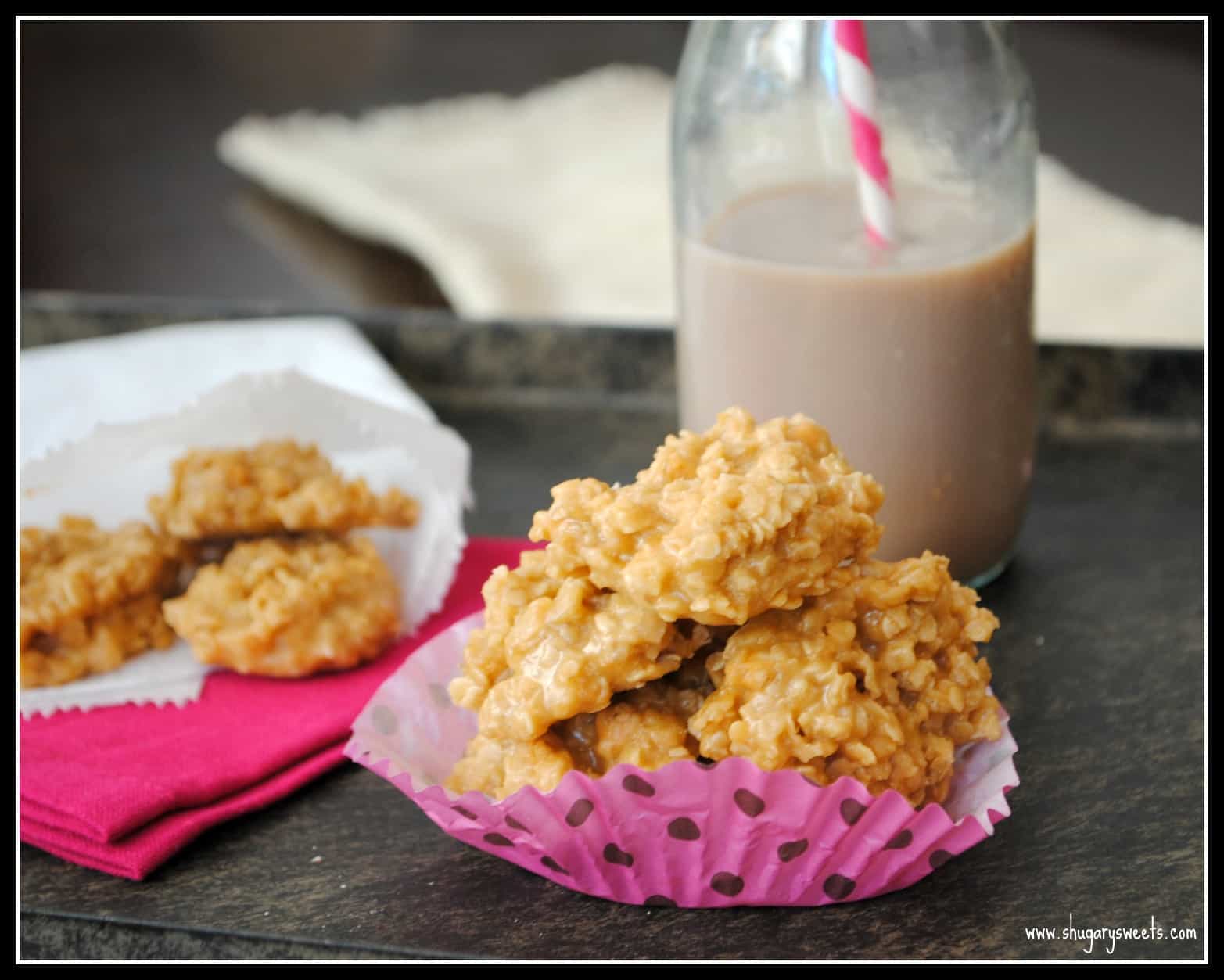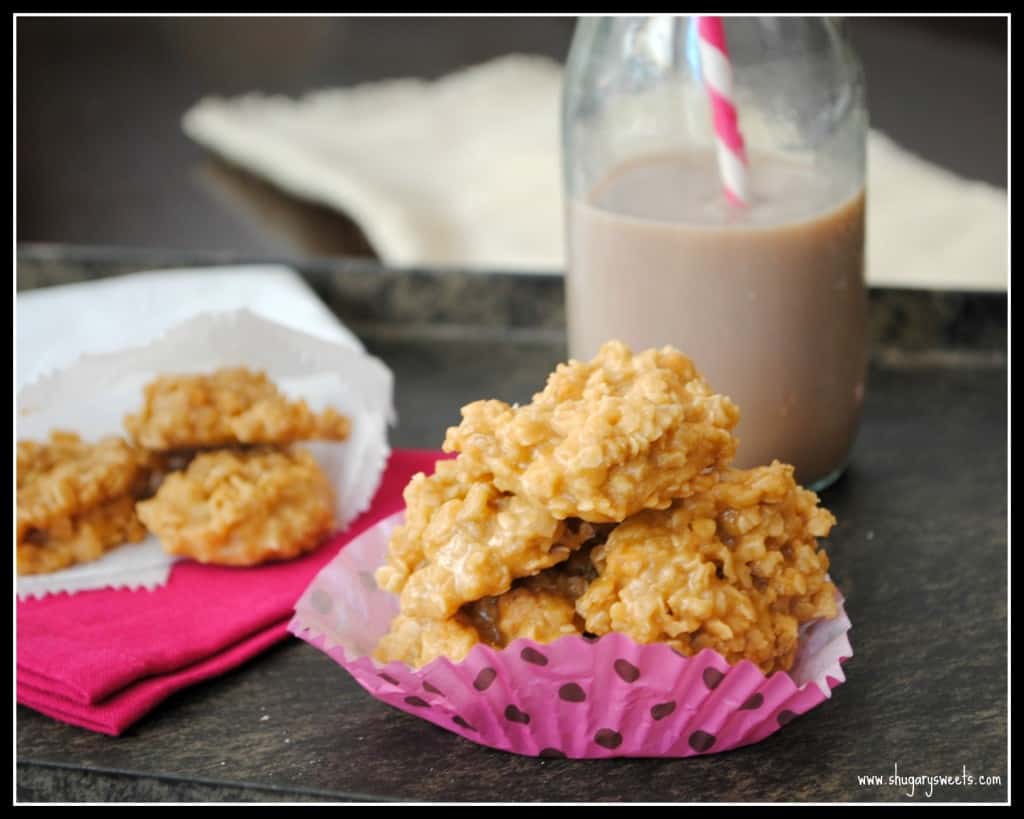 Check out some more links from my friends….