Oatmeal Banana Chocolate Chip Bread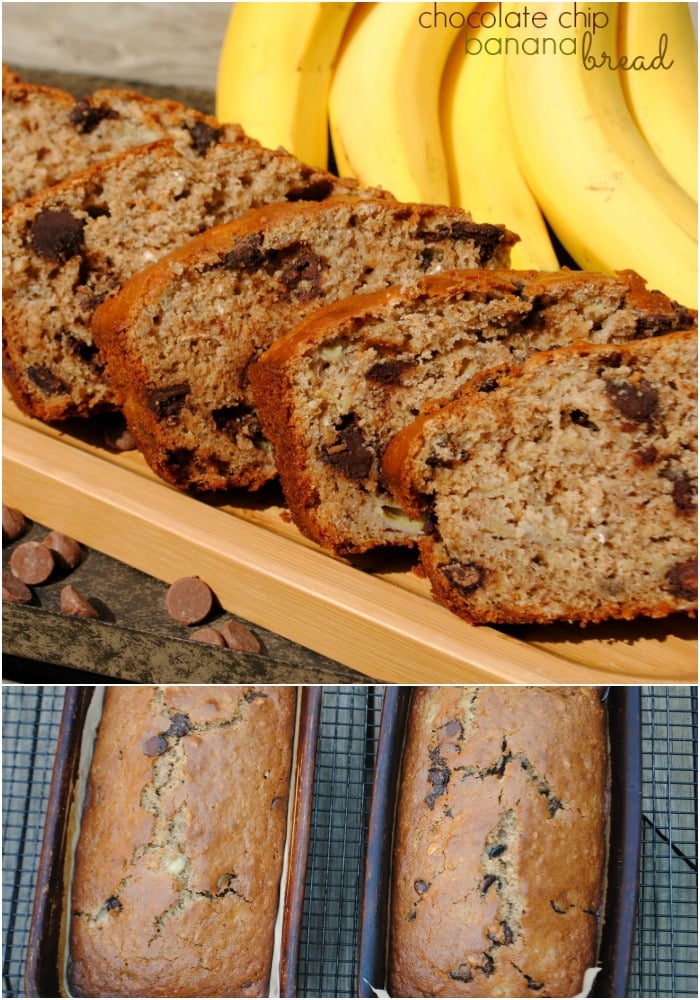 I attempted again this week to make bread. If you recall, I had a slight mishap in the kitchen when I went to make this chocolate bread. But, I've made this recipe before so I was pretty sure I'd be okay. Plus, I actually prepped my loaf pans before I made the batter. Something I rarely do. If ever. I'm lazy like that.
And, to my delight, the bread turned out perfect. Just perfect. I know many of you already have a banana bread recipe you love. Something tried and true, probably from grandma. I did too. Until I stumbled on this recipe. Now I'm in love. And, as most good bread recipes should be, it makes two loaves. I love to freeze the other loaf for a future breakfast. Usually we take that second loaf straight from the freezer and pack it in for camping. Which is exactly what I am doing this time too. I may even be eating this at camp while you are reading this post! Ha!
Oh, and it's healthy. It's got oats, whole wheat flour and bananas. So feel good about it. Plus, I heard chocolate is now good for you. Right?
Oatmeal Banana Chocolate Chip Bread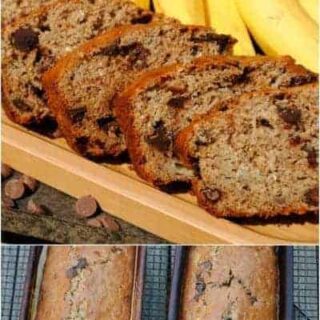 Ingredients
1¼ c. flour
1 c.whole wheat flour
1 c. quick oats
½ c. sugar
½ c. brown sugar
2 tsp. baking powder
1 tsp. baking soda
2 tsp. cinnamon
½ tsp. salt
1 tsp vanilla extract
1 cup milk
½ cup heavy cream
2 eggs
¼ c. butter, melted
1 c. bananas, mashed (about 3 bananas)
12oz jumbo semi-sweet chocolate chips
Instructions
Preheat oven to 350 degrees. Line 2 bread pans with parchment paper on the bottom, brush with canola oil.
In large bowl, mix together flours, oats, sugars, baking powder and soda, salt, and cinnamon. Add in milks, eggs, butter, vanilla and banana. Stir until combined and fold in chocolate chips. Pour batter into prepared pans, bake for 50 minutes.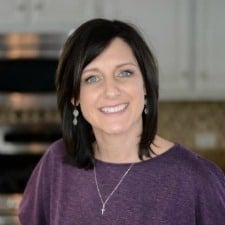 Aimee is a dessert lover (specifically rice krispie treats), workout enthusiast, self-taught foodie, and recipe creator. Her recipes have been featured in over 15 magazines, and her passion is to share her love of cooking with the everyday home cook! Learn more about Aimee.