Oatmeal Raisinet Cookies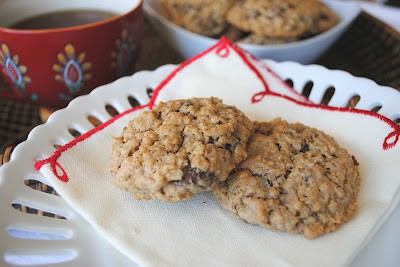 I love a good oatmeal raisin cookie. I also love chocolate covered raisins. They are my first choice of movie theater candies. Skittles come very very close. Oh, and Mike and Ikes too. But, if I'm looking for chocolate, Raisinets are number one.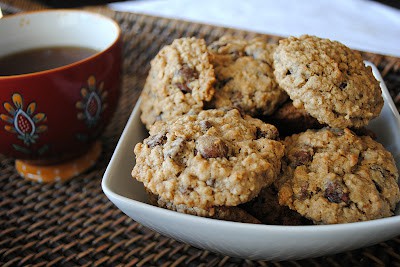 My kids however are not big fans of raisins. By making these cookies with chocolate covered raisins, we have the best of both worlds. Oatmeal Raisin cookies for me…and Oatmeal Chocolate Chip cookies for them!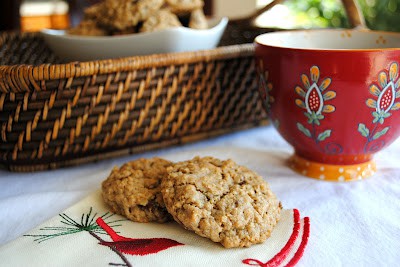 You can substitute raisins for the chocolate covered raisins, and eliminate the chocolate chips if you want a classic oatmeal raisin cookie. Or you can only add chocolate chips if you want an oatmeal chocolate chip cookie. See, everyone's happy!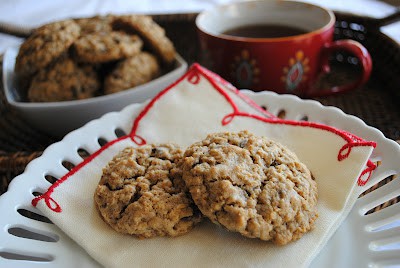 Yield: 5-6 dozen
Oatmeal Raisinet Cookies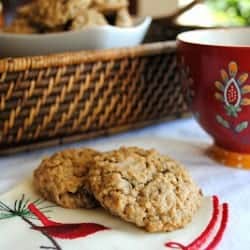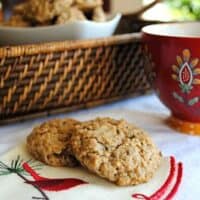 Ingredients
1/2 cup butter flavored Crisco
1 cup butter, softened
2 cup brown sugar
1/2 cup granulated sugar
2 eggs
2/3 cup milk
1 Tbsp vanilla extract
2 cup flour
1 1/2 tsp baking soda
1/2 tsp kosher salt
3 tsp cinnamon
1/4 tsp ground nutmeg
5 cup quick cook oatmeal
1 1/2 cup chocolate covered raisins (Raisinets)
1 1/2 cup semi sweet chocolate morsels
Instructions
In mixer beat the crisco, butter, brown sugar and sugar together until creamy. Add in eggs, milk and vanilla. Add in flour, baking soda, salt, cinnamon and nutmeg. Fold in oats, raisins and chocolate.
On parchment paper lined baking sheet, drop by large tablespoon. Bake in a 375 degree oven for 11-13 minutes. Cool on wire rack and enjoy! Store in covered container.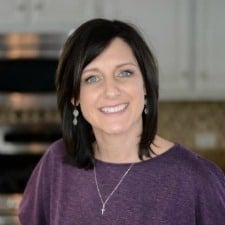 Aimee is a dessert lover (specifically rice krispie treats), workout enthusiast, self-taught foodie, and recipe creator. Her recipes have been featured in over 15 magazines, and her passion is to share her love of cooking with the everyday home cook! Learn more about Aimee.