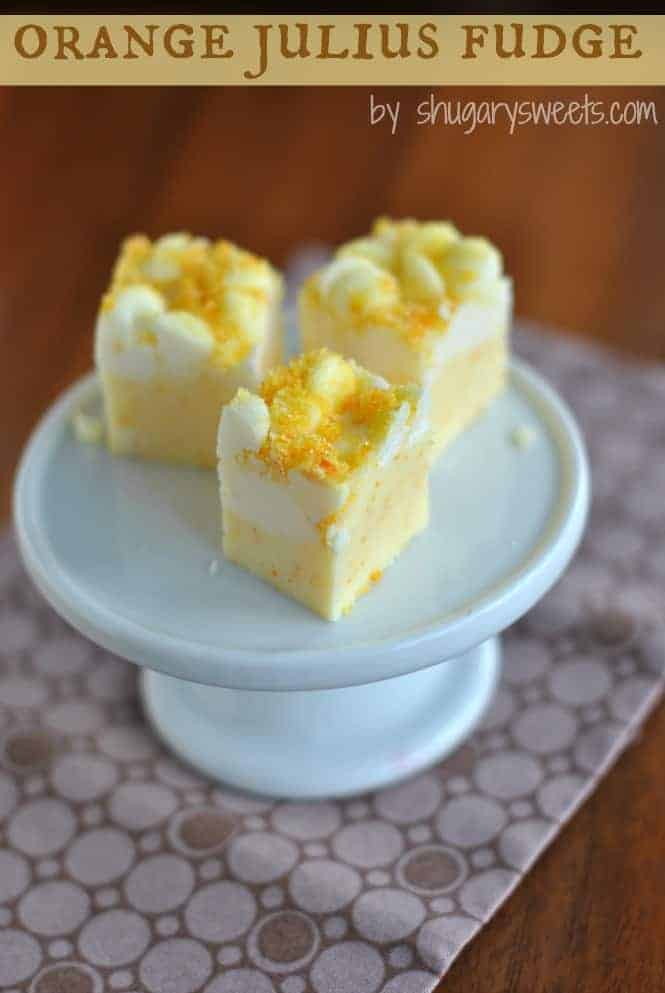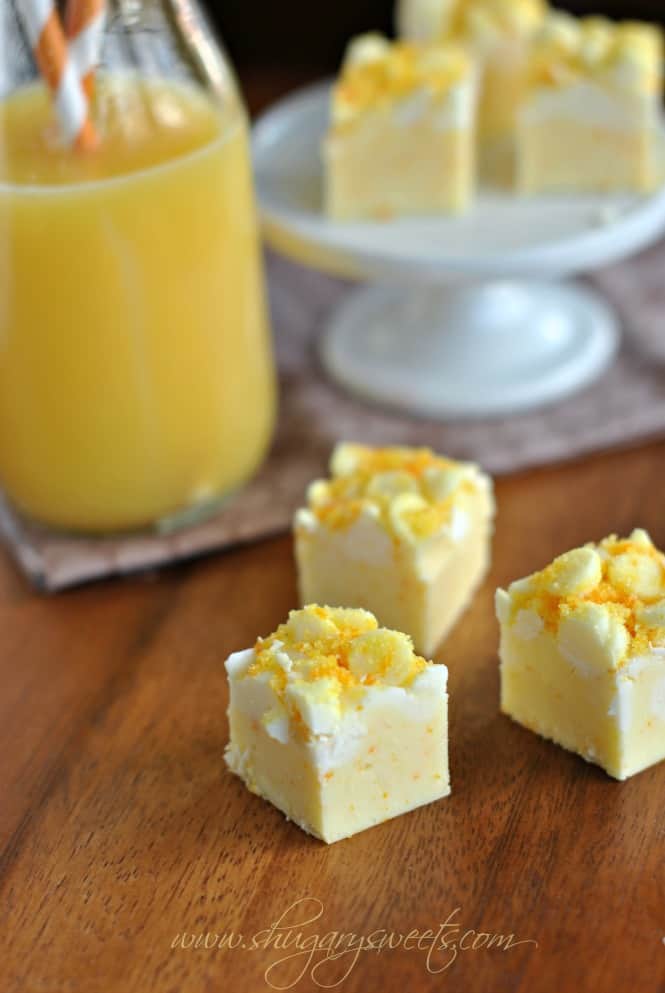 Ready to go back in time with me?
Anyone remember going to the mall as a teen in big plastic hoop earrings, wearing BIG hair and jeans rolled up at the bottom? Don't forget the shirt hanging off one shoulder, the two pairs of colored socks, and the bright pink lipgloss?
Yeah, that was me too. Minus the BIG hair. No matter how hard I tried (read: how much hairspray I used) it never got big. Just sticky and gross.
But it's okay, because my friends and I would order an Orange Julius from the mall and all would be right in the world of teens.
Today I'm sharing a new fudge recipe over at Food Fanatic. Inspired by my favorite teen drink, this Orange Julius Fudge hits the spot for summer fun!
Be sure to check out my guide for how to make vanilla fudge for more fudge-making tips and tricks!