Creamy Banana Fudge topped with peanut butter and sprinkles! Making delicious fudge can be done year round, and it's always a great treat at potlucks too!
Be sure to sign up for email…new recipes in your inbox!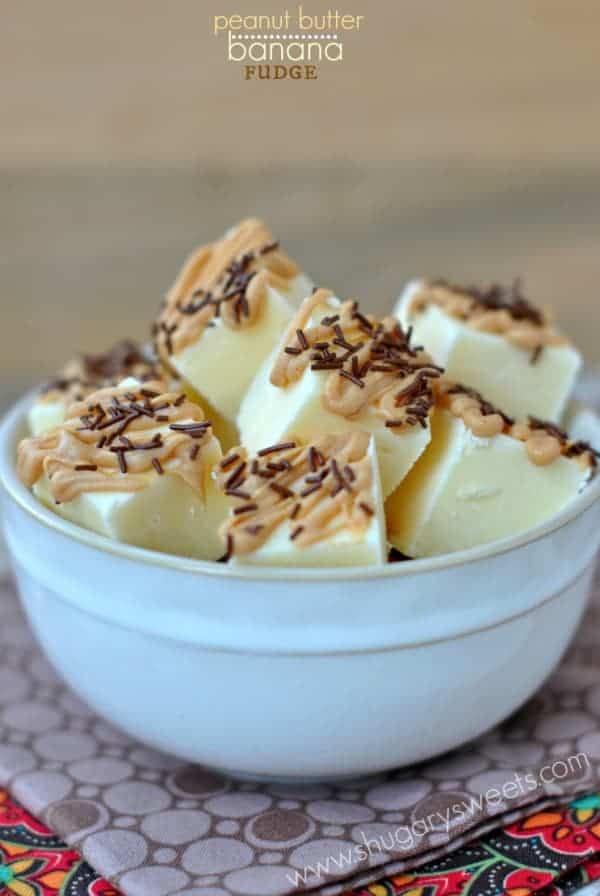 It's no surprise I've created yet another fudge recipe. Right? Actually I have one more coming next week. It's a fudge-a-palooza around here!
Actually, learning how to make fudge is so simple, and it's a great treat for teacher gifts, hostess gifts, new moms, and potlucks!
Also, I would think a batch of this fudge is a great thing to give to a new neighbor.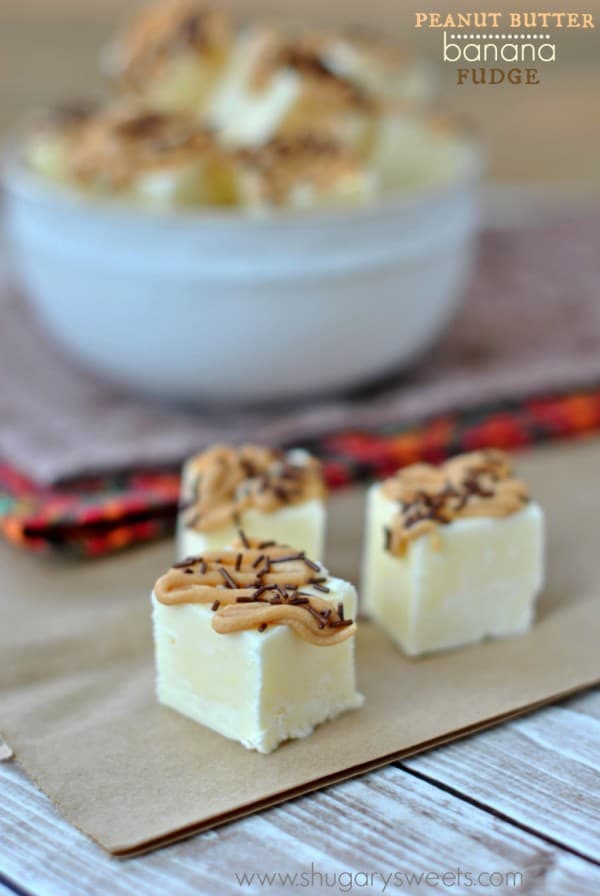 We are just days away from our big move, and I'm so wishing I had a batch of this fudge to give to my movers. If I bribed them with fudge maybe they would be gentle on my furniture and boxes.
Speaking of boxes, having packed myself up, is it appropriate to apologize for how heavy I made some of the boxes. I clearly understand why people pay to have their stuff packed and moved. There is no way I would want to lift some of the boxes I packed.
I have one box of just chocolate. Yes. Chocolate. And it is so incredibly heavy I think when they read the name on the box they won't believe me. They are going to think I put bricks in that box. But no. It's just bags and bags of chocolate chips. I am a chocolate hoarder.
And the sprinkles. One box of just sprinkles. Crazy.
So, for that, my dear movers, I am sorry. And if I had anything left in my kitchen to cook with I totally would make you a batch of this fudge. But since we have been eating ramen noodles and mac and cheese for a week, I'm at a loss.
Go check out this recipe on Food Fanatic today!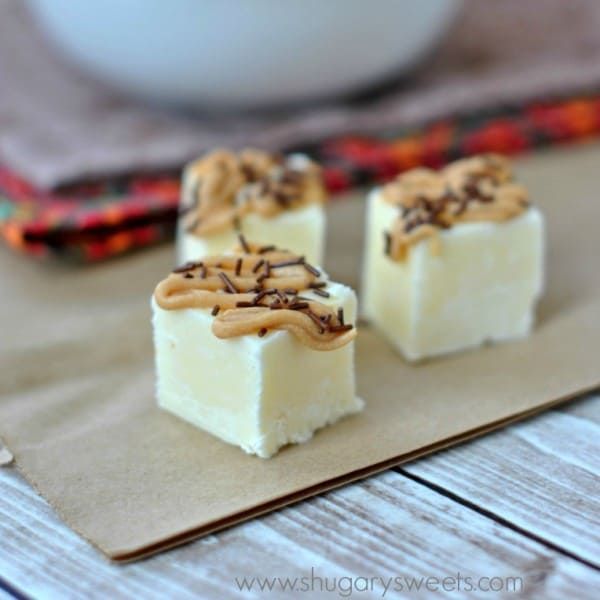 Connect with Shugary Sweets! Be sure to follow me on my social media, so you never miss a post!
Pinterest | instagram | Bloglovin'