Don't be fooled by the name Trash! This is the easiest, tastiest treat you can make in minutes! Open your pantry, add ingredients, cover in white chocolate. This Peanut Butter Lover's version includes Nutter Butter Bites and Reese's Pieces PB eggs!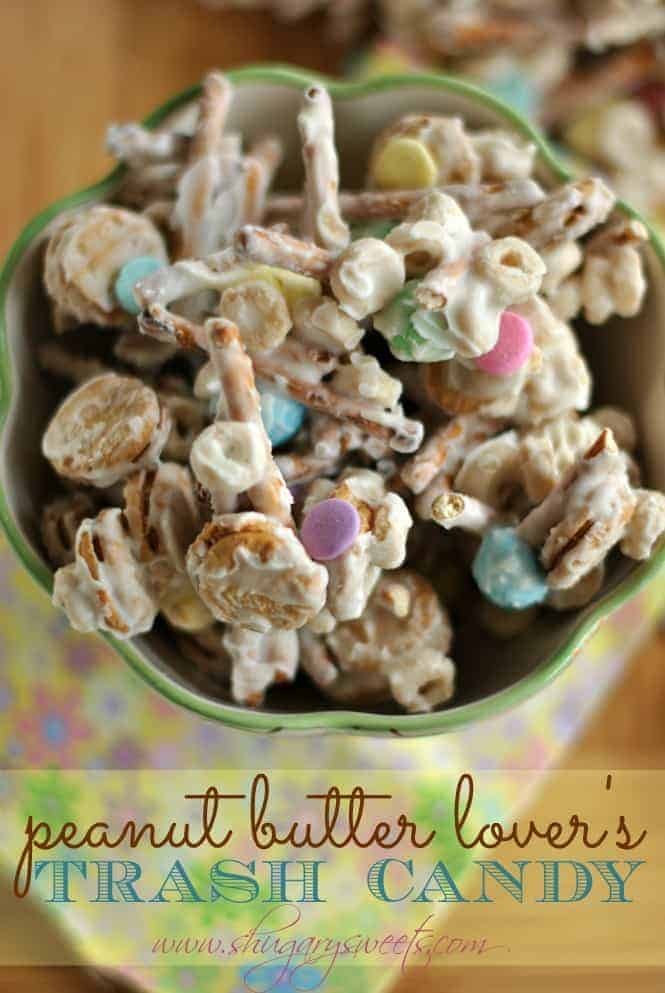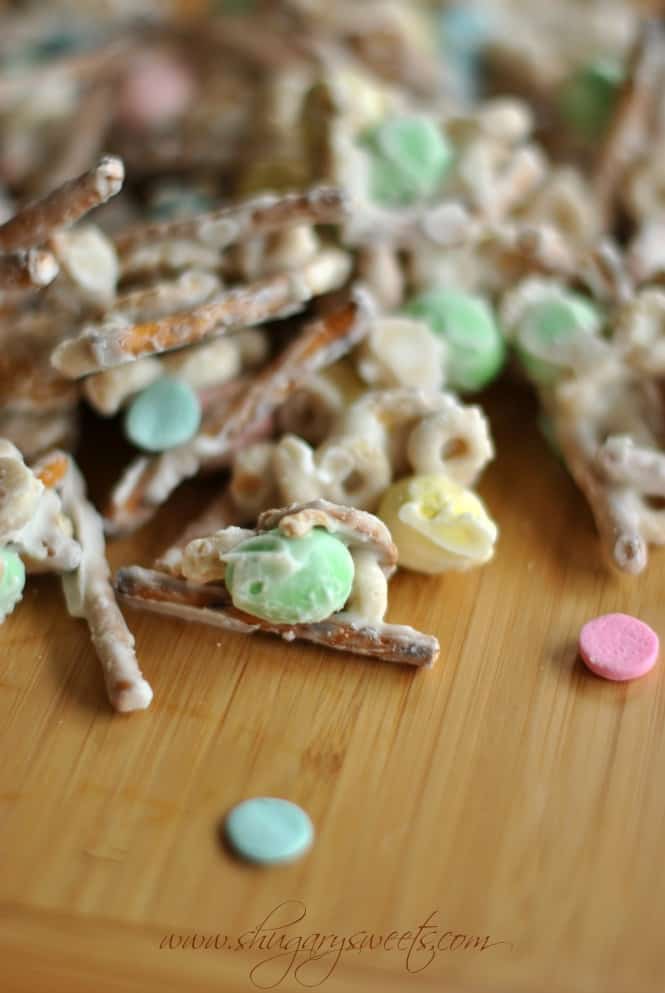 Have you made trash candy before? Okay, the real name is White Trash candy. That's so wrong, right?
This candy is so easy and versatile to make. I've said it before, but my kids eat a lot of cereal. And there is always a cup of cereal left in the bottom of the containers or bags that nobody eats. I think they are afraid if they pour the last of the cereal in their bowl, they will get the crumbs too.
I think the REAL reason is my kids don't want to be the one responsible for breaking down the box and putting it in recycling. I am on to them!
But maybe. Just maybe they know deep down if there is cereal left in those boxes I will combine it with some candy and pretzels and cover it in white chocolate.
Yep, that's how White Trash Candy is born. Seriously…just add whatever you already have in your pantry. It makes a HUGE bowl too, so it's perfect when you have company over and don't feel like making treats. Just whip up a quick batch of this Trash Candy. And of course I am such a sucker to the seasonal aisle in the grocery store, so I always have some fun Holiday candy to toss in! This would be cute for Easter too!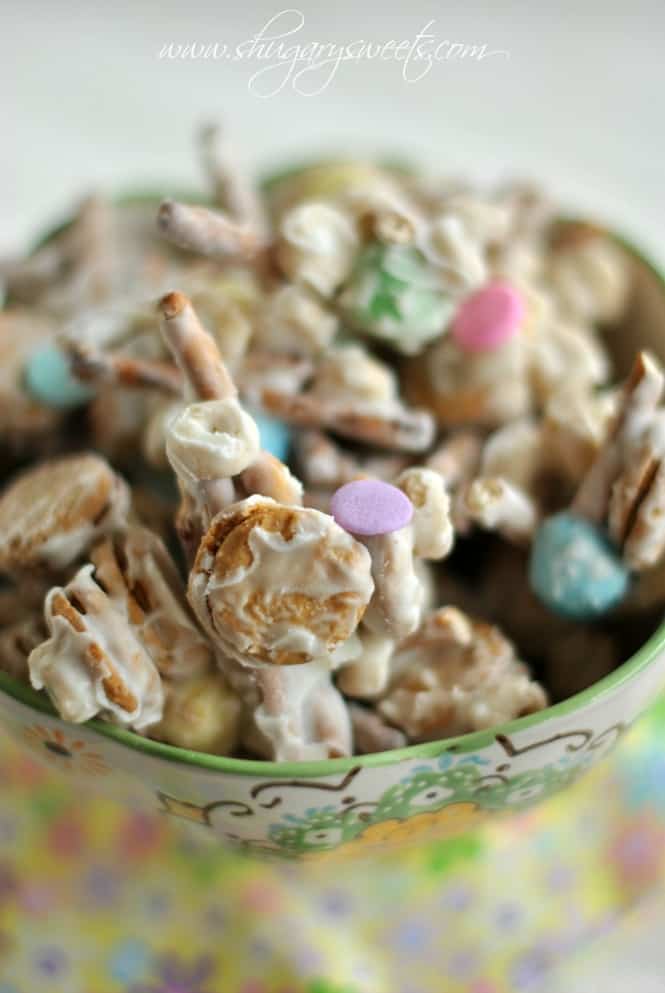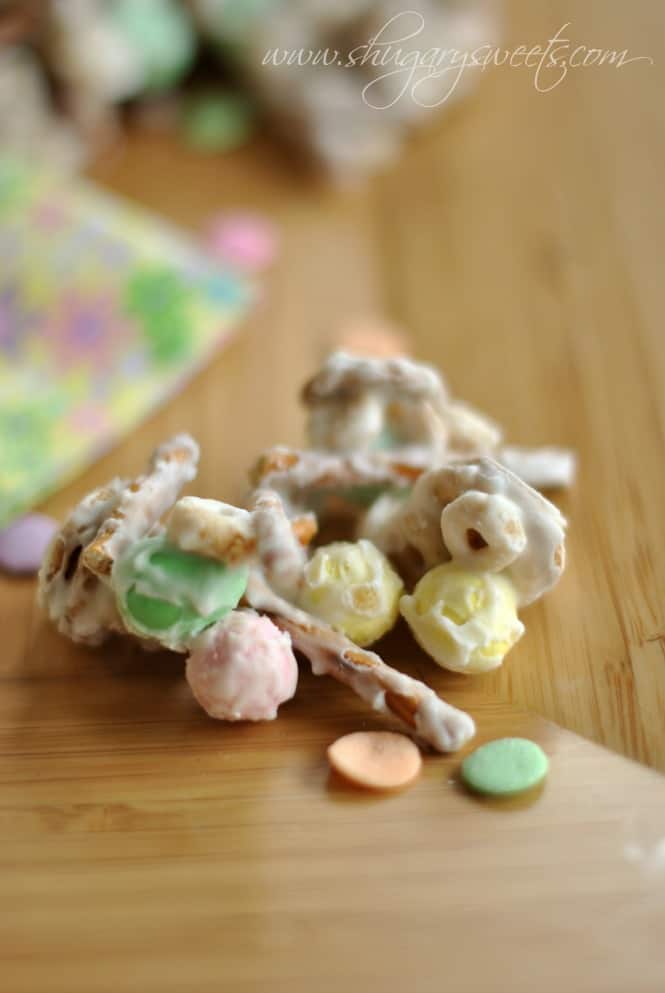 Oh, and I decided to go the Peanut Butter Lover's route since tomorrow, March 1st is National Peanut Butter Lover's Day. So make it for the PB Lover in your house (especially if that is you!!)
Want more Trash Ideas? You came to the right place….
This Bunny Chow from last year used Oreos and Milk Chocolate m&m Candies! Another irresistible combination!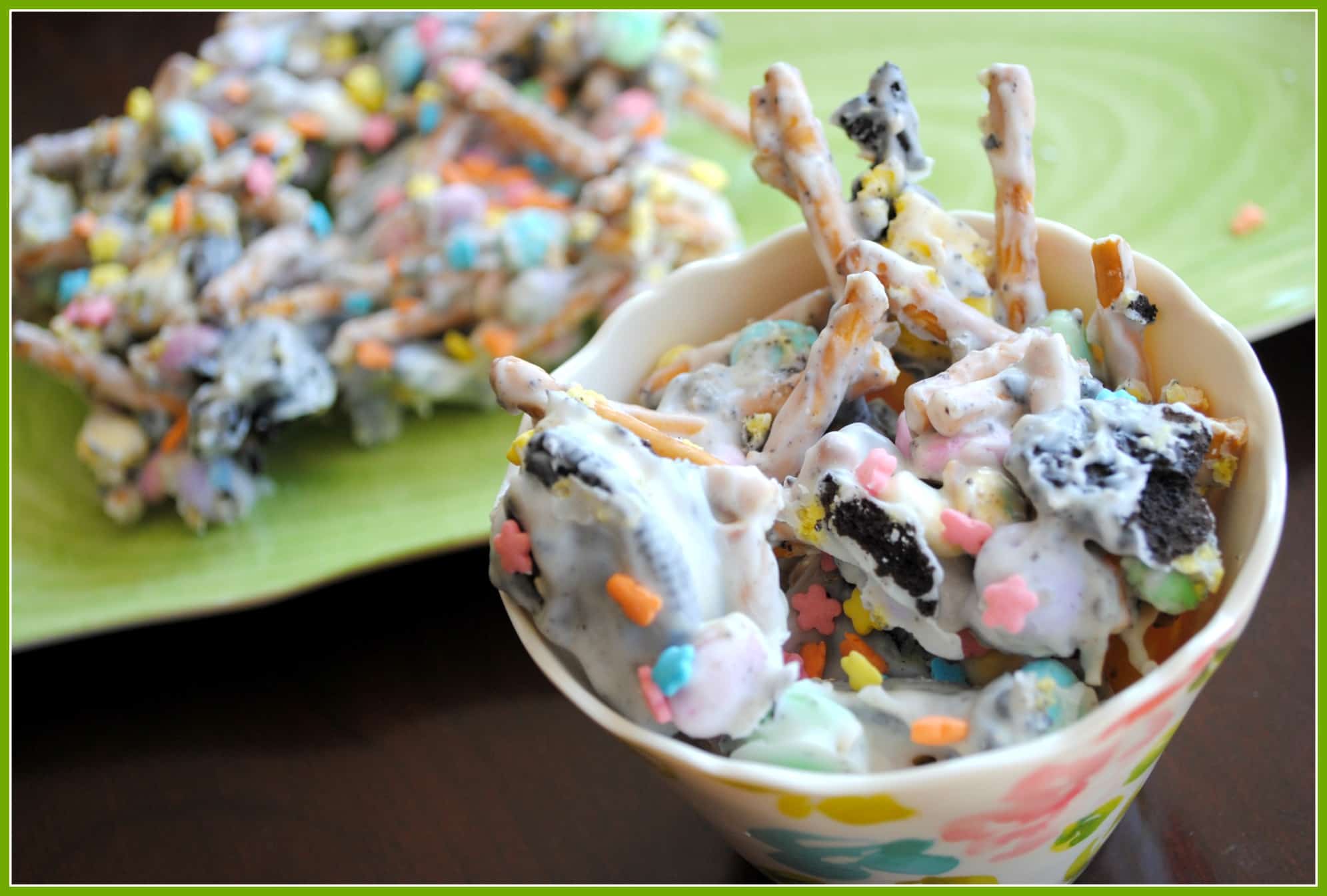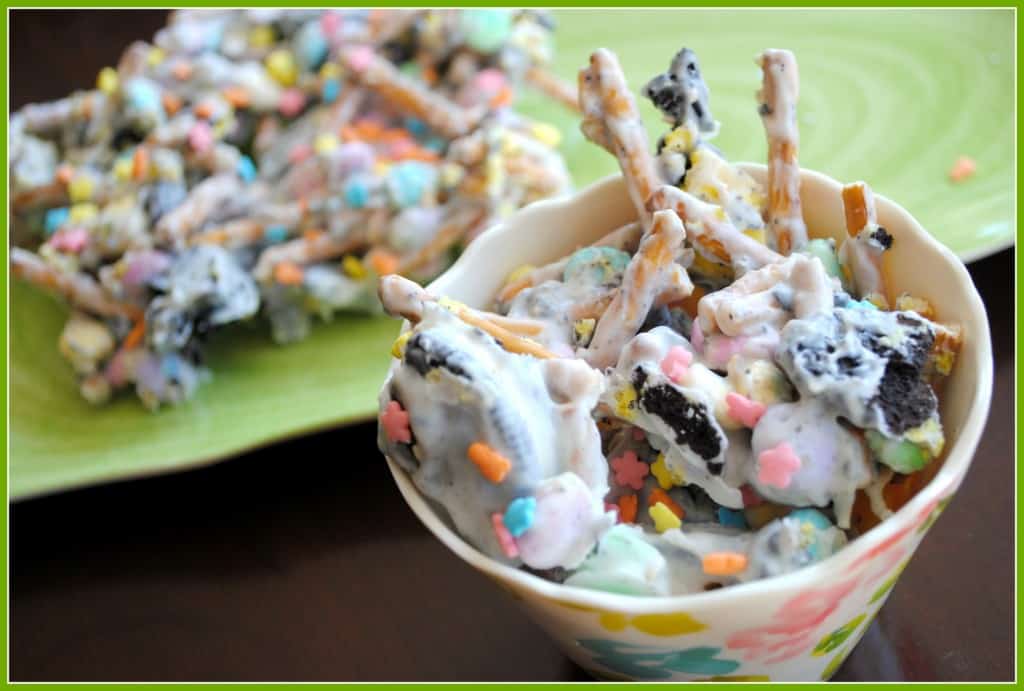 The original White Trash Candy recipe on my blog…incorporates cereal, pretzels and candy!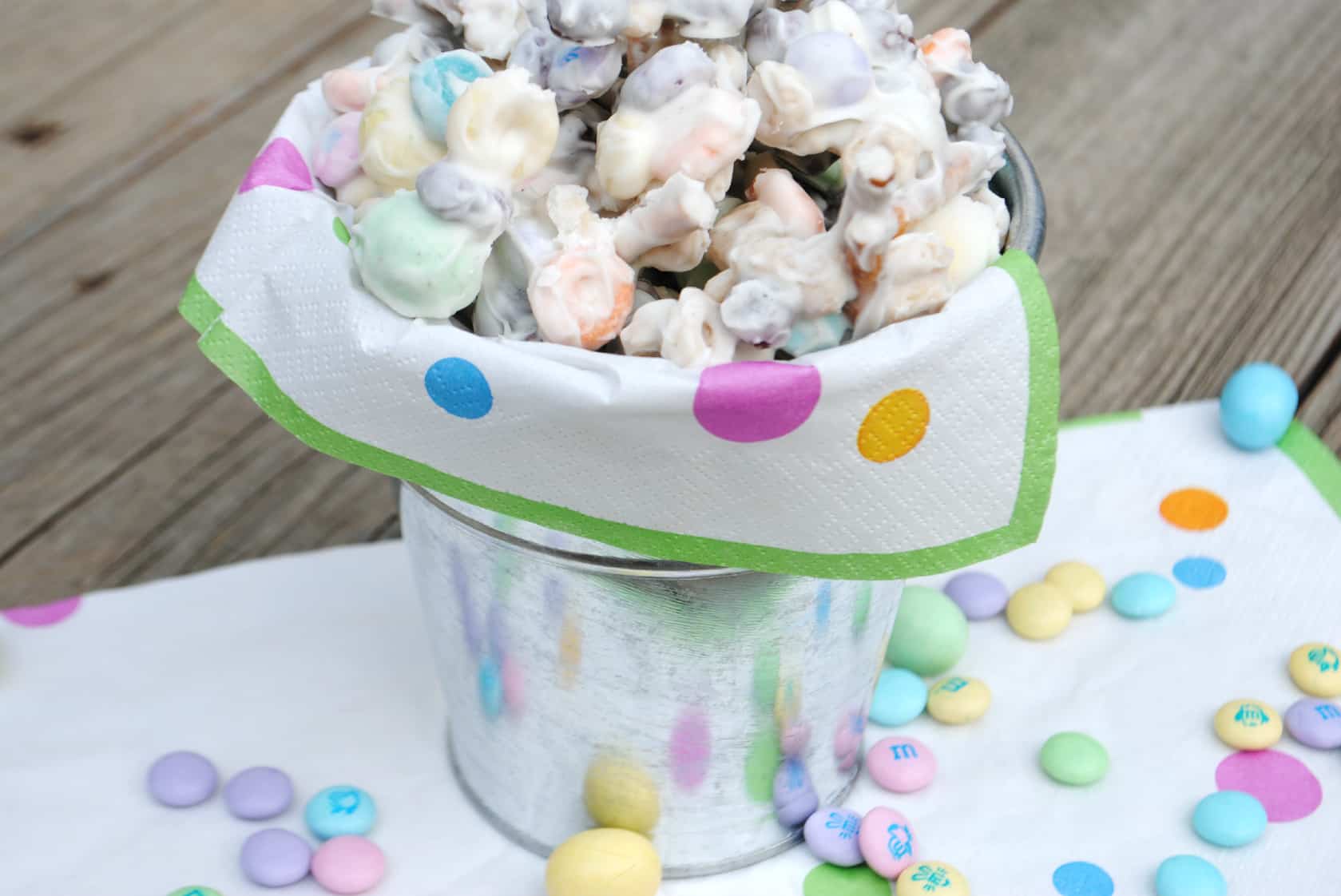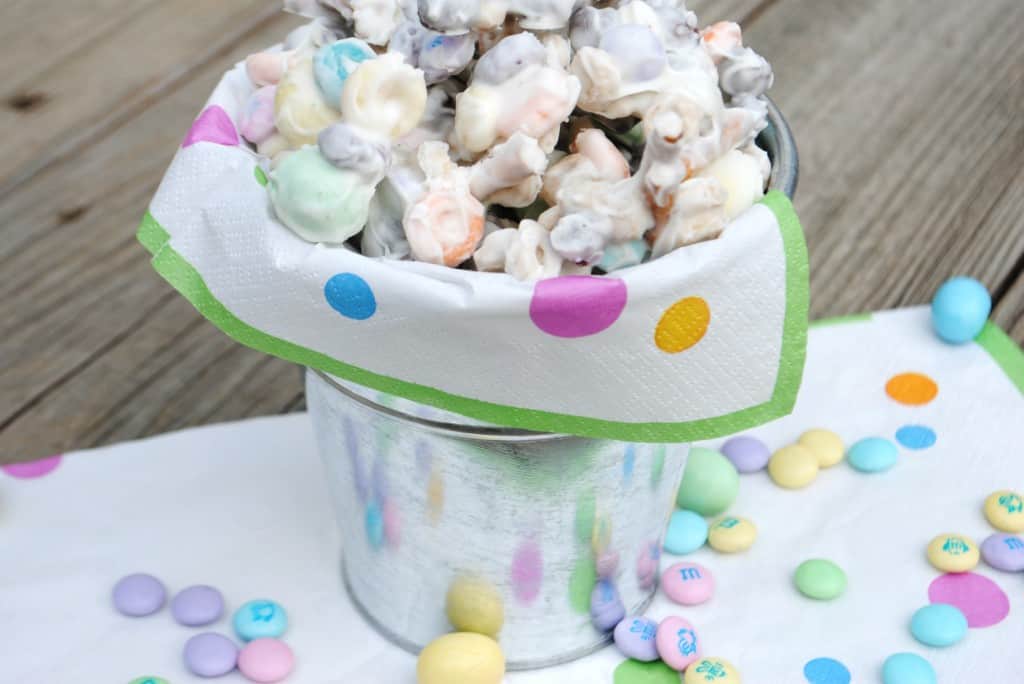 Halloween Trash candy made with those specialty cereals, candy corn and more! Save this one for later!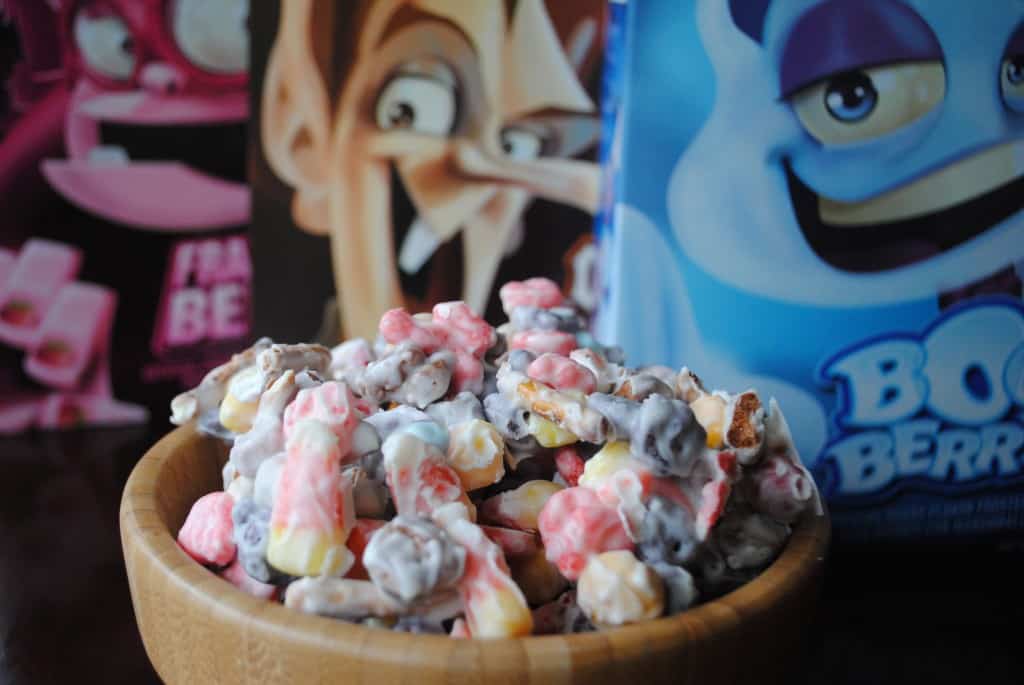 Love this recipe? Find more delicious recipes by following me on Pinterest:
Don't miss another mouthwatering recipe from Shugary Sweets! Be sure to follow me:
 Facebook | Twitter | Google+ | Pinterest | Bloglovin'