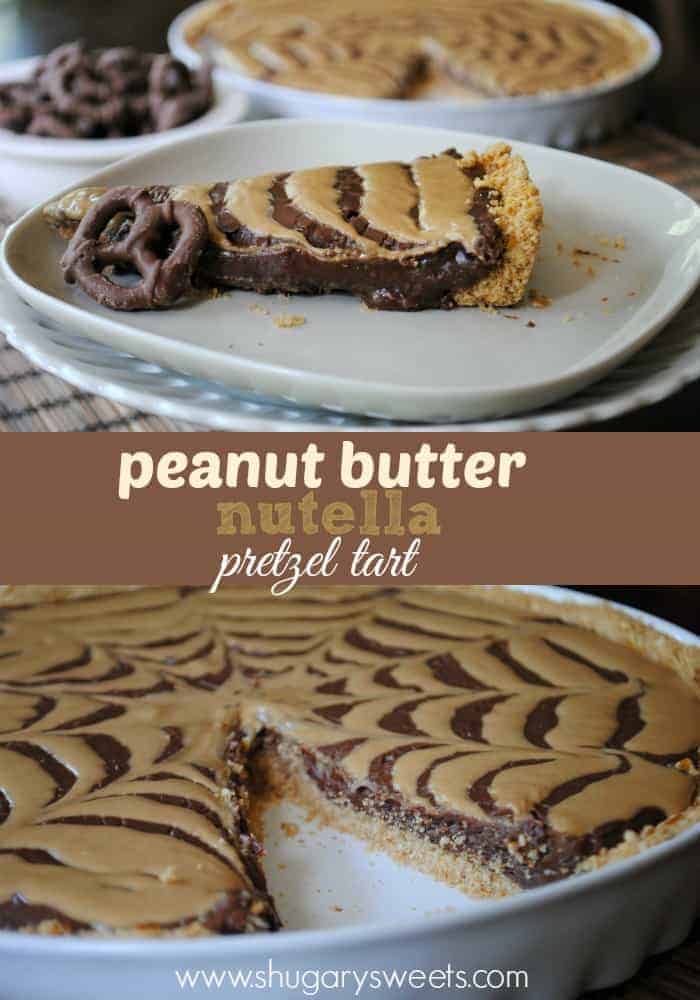 I don't even know where to begin here.
One of my kids favorite snacks would be pretzels dipped in nutella and peanut butter.
And, those said kids are now in school. So I think it's time to classy that little snack up a bit.
The sweet and salty pretzel crust combined with the nutella fudge and drizzled peanut butter is like a party in your mouth. Seriously. Chew slowly or you might end up devouring this entire tart.
Like this Peanut Butter Pretzel recipe? You may also enjoy these recipes….
Peanut Butter Pretzel Fudge by Shugary Sweets
Peanut Butter Pretzel Crack by Shugary Sweets