Looking for an easy, yet out of this world delicious, brownie recipe? "Pimp My Brownies" is the answer!
Love this recipe? Sign up for my free Shugary Sweets email subscription and never miss out again!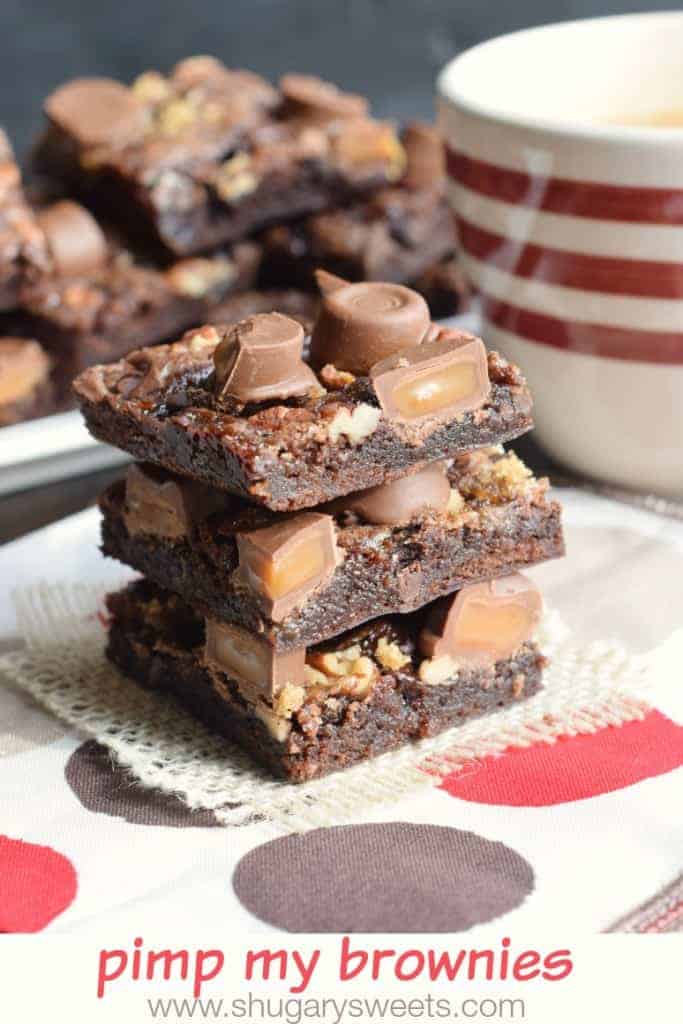 What a horrible name for brownies. Right?
Well, you may remember last week I told you I had a "dessert emergency?" I attempted to make some lemon bars, and failed.
I grabbed a box of brownie mix and made these instead.
I remembered this recipe from when I sold Pampered Chef years ago! And it totally came in handy. I changed it up slightly, but you get the idea. PIMP those brownies.
I'm not really even sure what that means.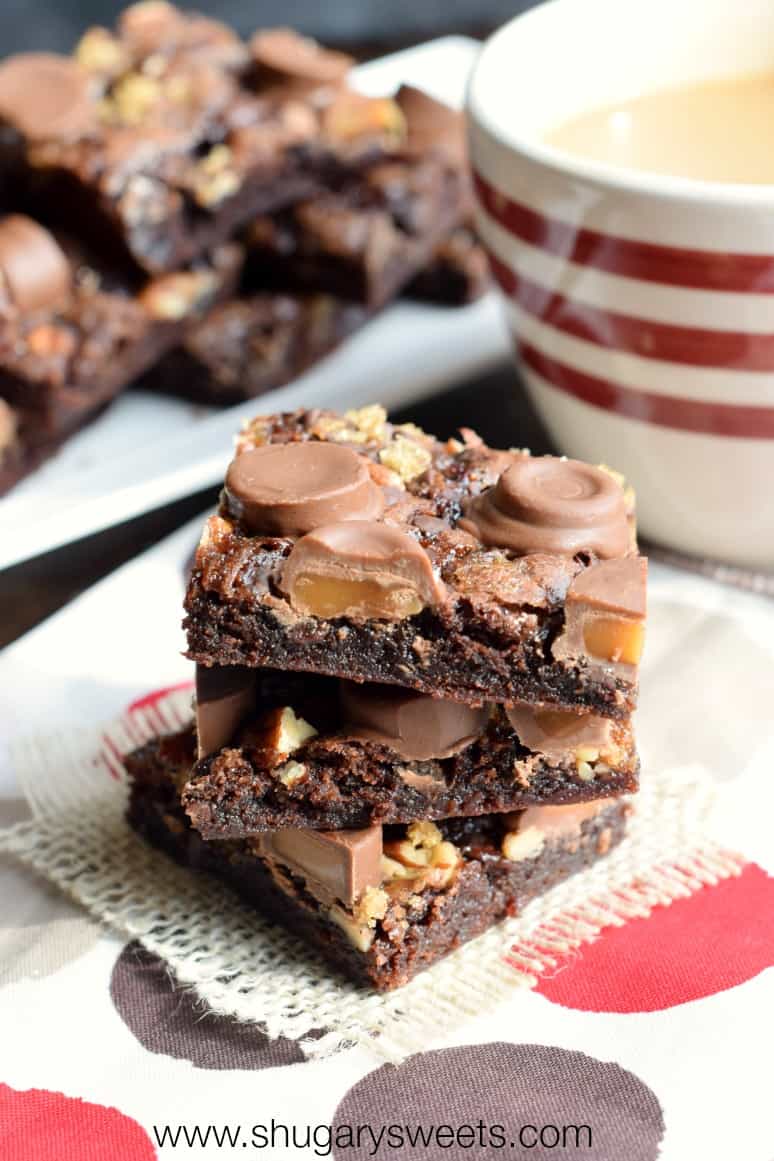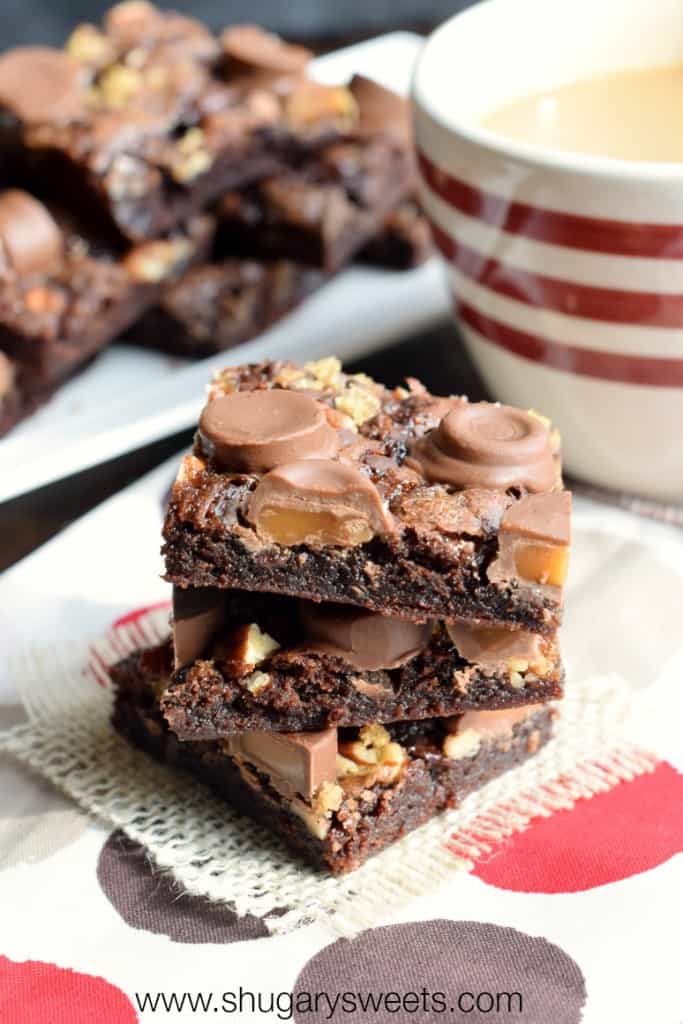 No one will know you started with a box mix for these brownies. Just make sure you buy the kind that makes a 13×9 (some mixes only make 9-inch square). Then go to town. And you can use any candy of course. Snickers would be amazing. Or Milky way. Instead of swirling in caramel sauce, swirl in some peanut butter. Then you can use Reese's PB Cups. So many options.
Go print this recipe and keep it handy for your next emergency. Or sweet tooth craving. Or just because it's a delicious recipe and I promise you will love it!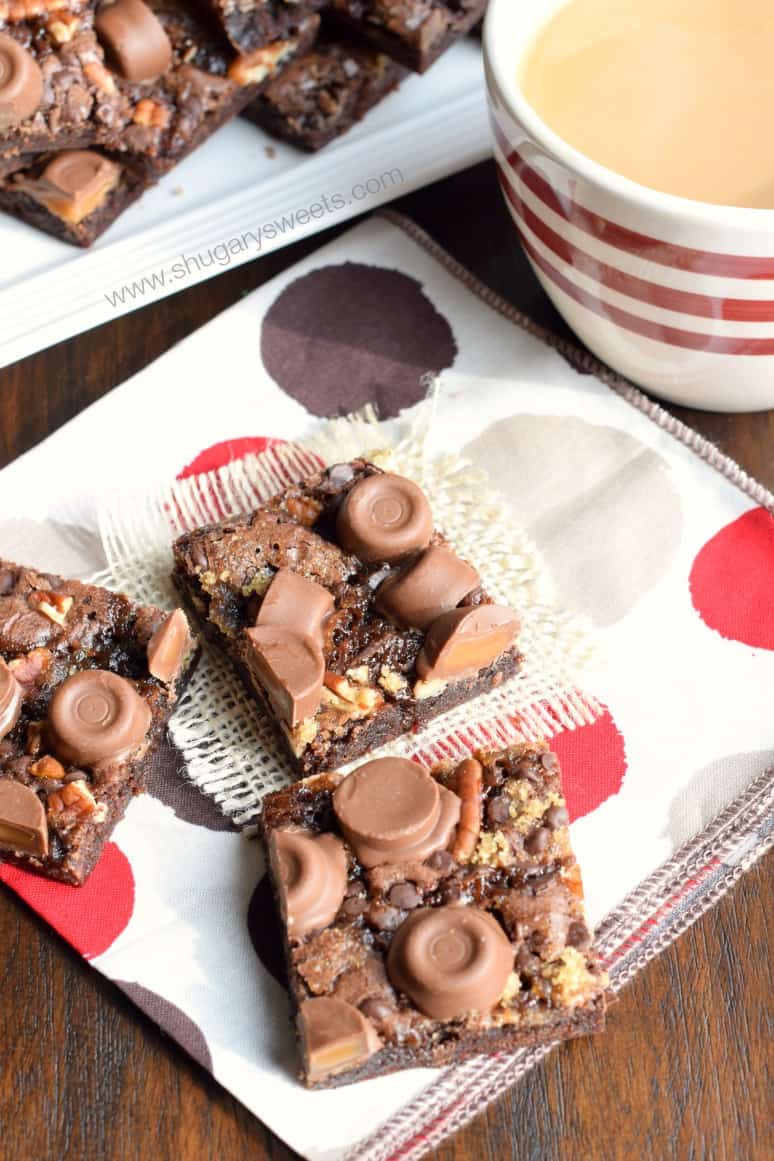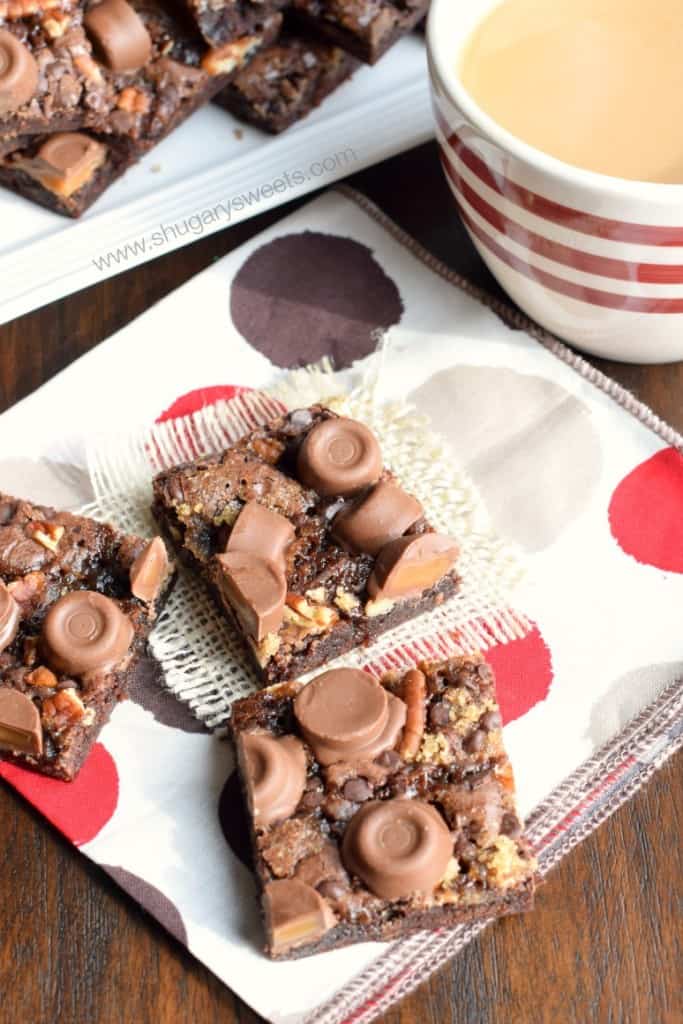 Connect with Shugary Sweets! Be sure to follow me on my social media, so you never miss a post!
Facebook | Twitter | Google+ | Pinterest | instagram | Bloglovin'
Sign Up to receive an email in your inbox for each new recipe:
EMAIL SUBSCRIPTION
Looking for more brownies? Don't worry..I've got you covered!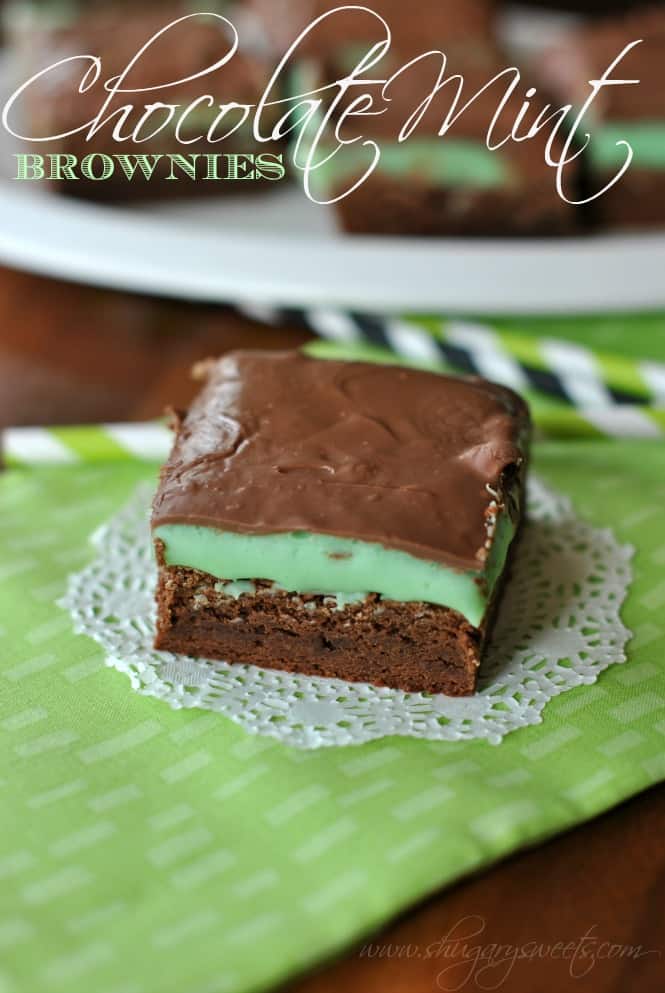 Chocolate Mint Brownies: perfect for St.Paddy's day….or if you just love chocolate and mint!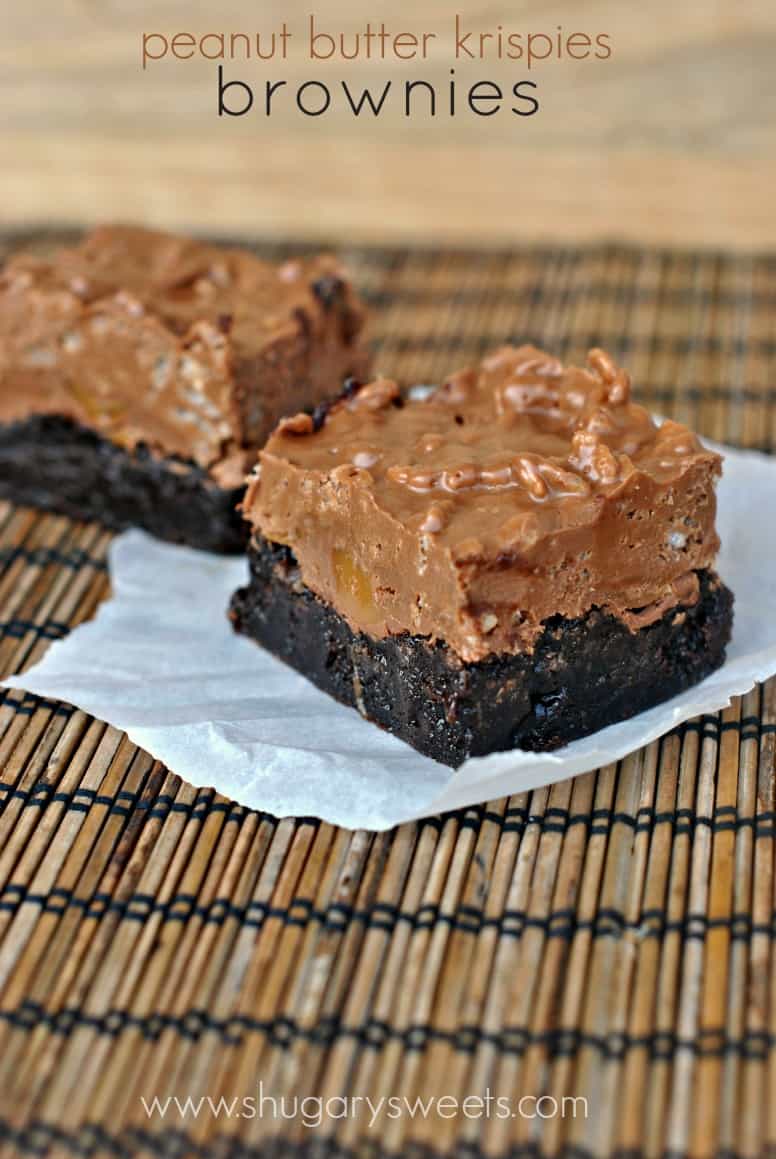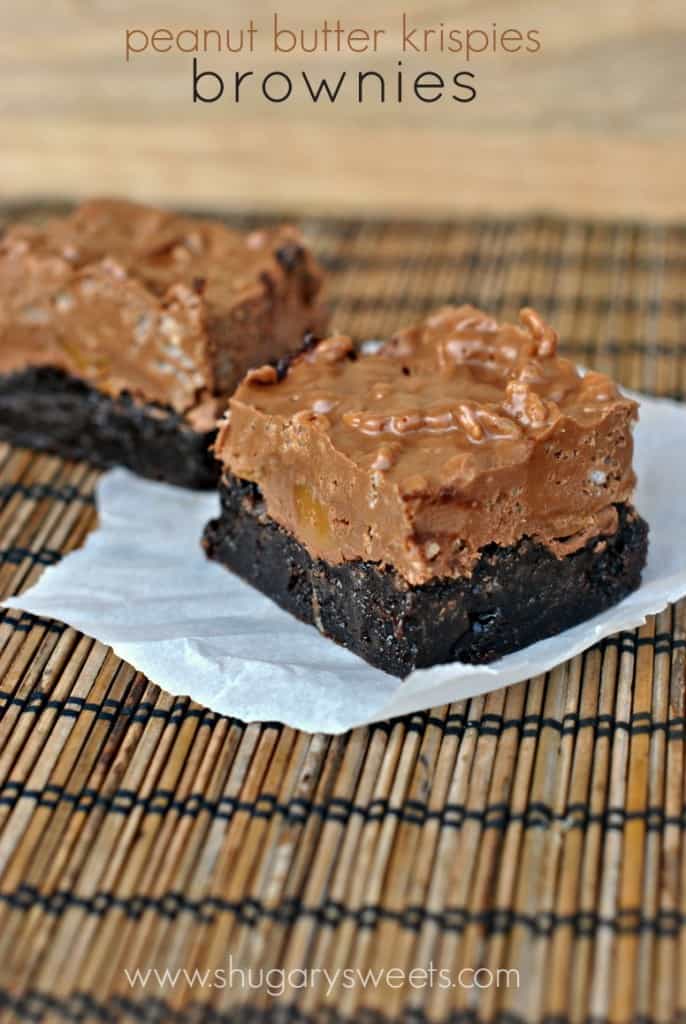 Peanut Butter Krispies Brownies: the crispy layer is OUT OF THIS WORLD!!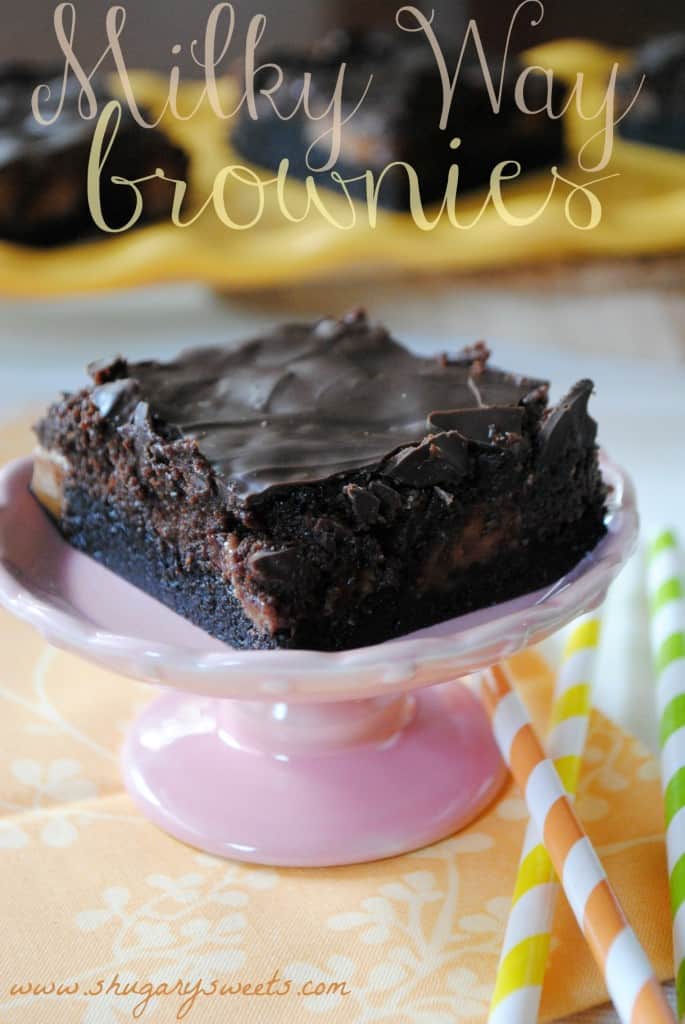 Milky Way Brownies: a soft truffle like topping on this rich, fudgy brownie!
My friends love BROWNIES too: