This sweet cheeseball is filled with some of my favorite foods: Pistachios, Pudding, Pecans, Coconut. Spread it on some graham crackers and you will see why I love it so much!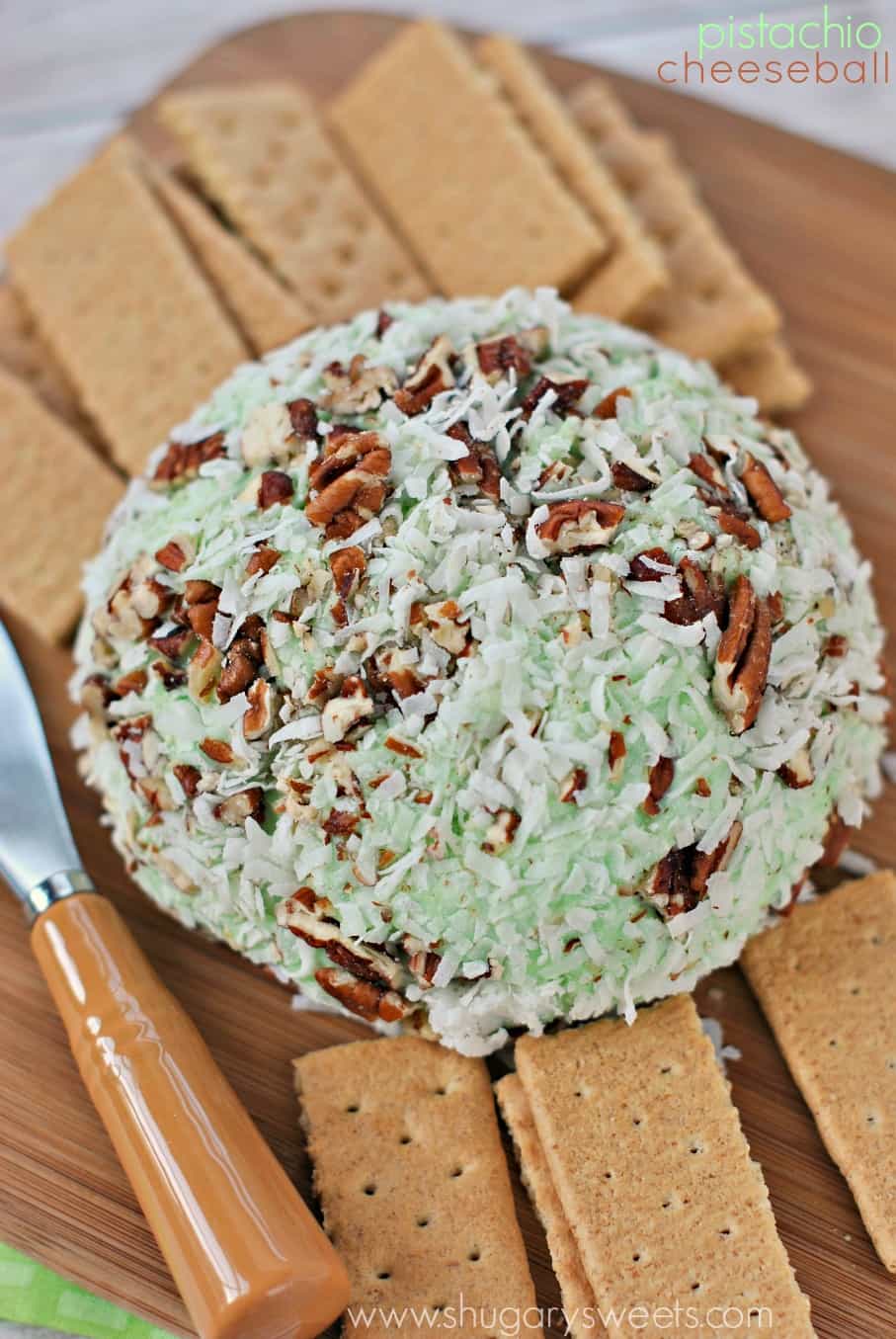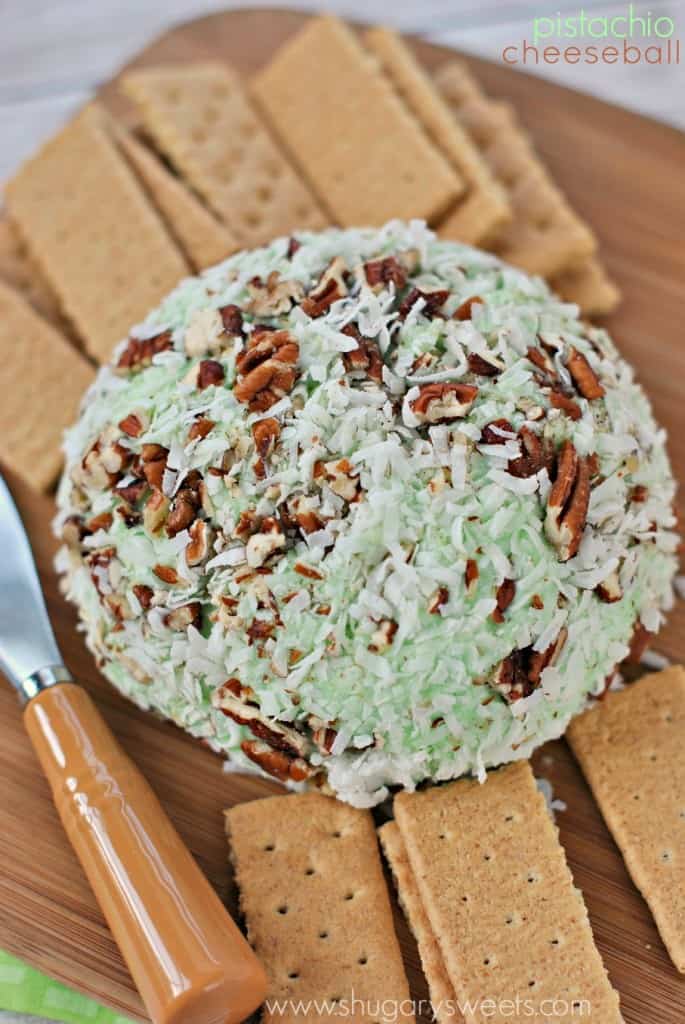 Several years ago I made a Watergate Cake. Have you heard of this before? Apparently the recipe was put out in newspapers during the whole Watergate scandal as a way for JELL-O to promote pistachio pudding. At least that's the rumor I've heard.
I love pistachio pudding. If I could pick one flavor of pudding to eat, it will always be pistachio.
And how perfect is pistachio pudding this time of year? When people are thinking "green" for St.Patty's Day?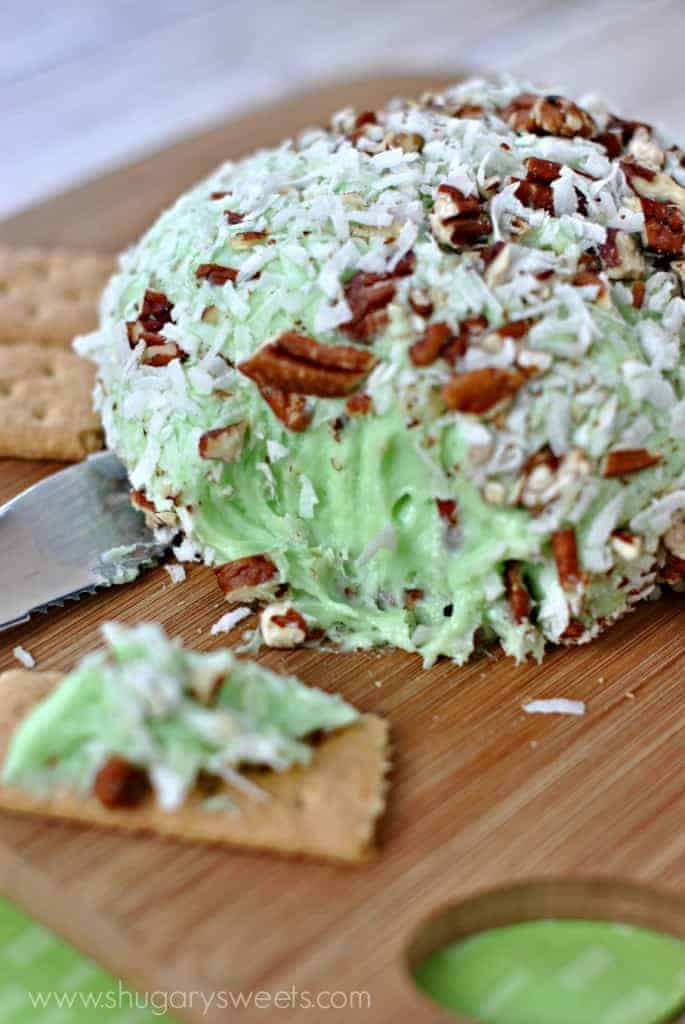 Speaking of St.Patty's Day, anyone ever have to help make a leprechaun trap? This is quite possibly the world's worst school project (no offense teachers). This is the one project that can drive wedges in families. When attempt after attempt it fails.
I'm the kind of parent that takes a hands off approach to school projects. Unless they need or ask for help, a school project is something that the child should be able to complete. Imagine my frustration as a parent to show up at the school and see perfect crafted word working, plumbing and electrical engineered projects. That CLEARLY are done by parents. Meanwhile my child's project is a pile of tape, construction paper and lego people. This is my frustration with leprechaun traps. Without a parents help, the child has a hard time creating their own. With a child's help, it becomes a competition with the other parents. Needless to say, in the past our traps were shoe boxes, string, candy coins, etc…
Anyways, not sure where I was going with this, except to say, HOORAY. My youngest is in 4th grade and I believe we are past the leprechaun trap years.
Granted, we have entered the making of a DNA strand….
But let's celebrate this milestone with a cheeseball. A Pistachio cheeseball. A sweet pistachio cheeseball with pecans and coconut (just like a watergate cake)!
The pudding mix combined with the cream cheese and butter becomes very thick. Add in your powdered sugar and milk and this is quite sticky. My trick is to line a 4 cup bowl with plastic wrap, fill it with the coconut and pecans, drop in the pistachio ball, and using my hands roll it around. Once it's covered, fold up the plastic wrap and refrigerate until ready to serve. ENJOY!!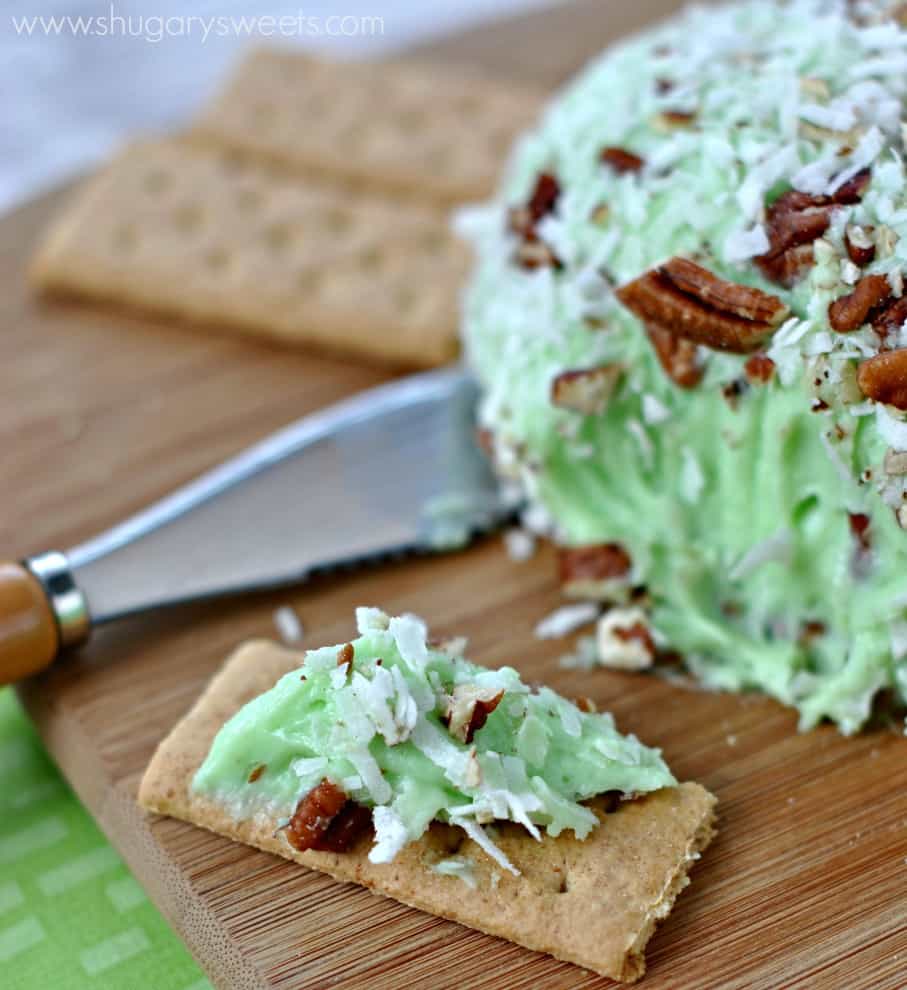 Love PISTACHIO desserts?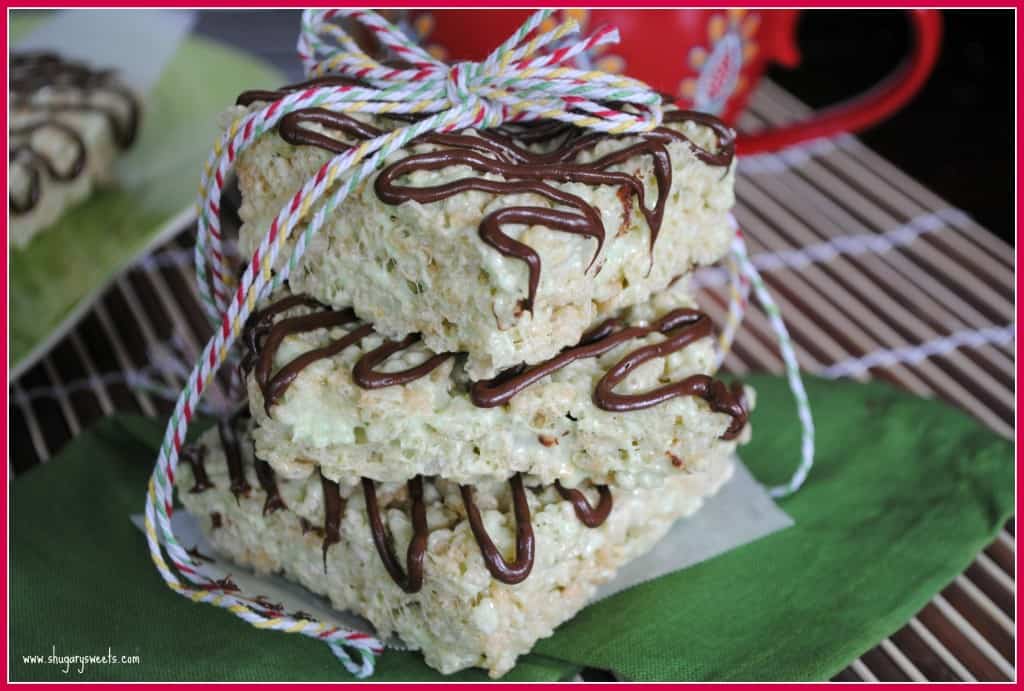 Pistachio Rice Krispie Treats with Dark Chocolate