Pumpkin Cheesecake (NO BAKE)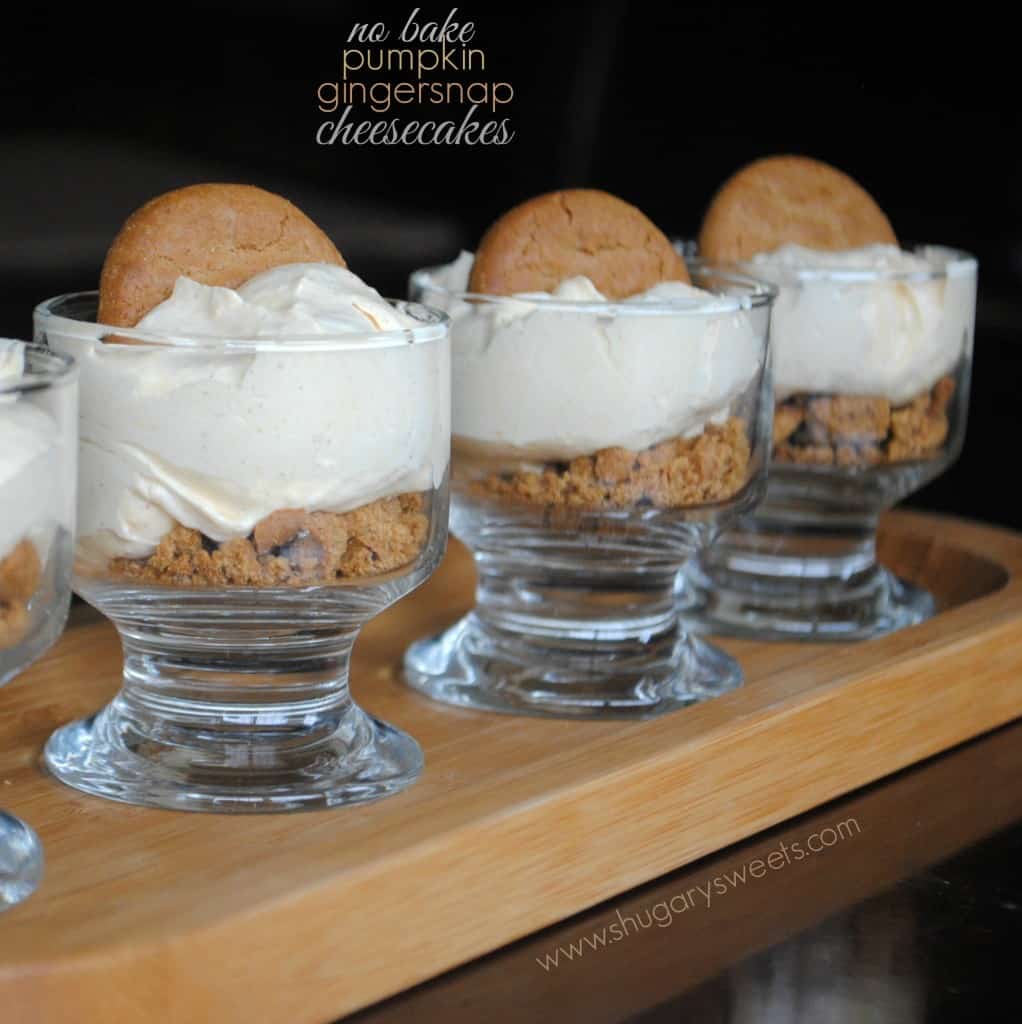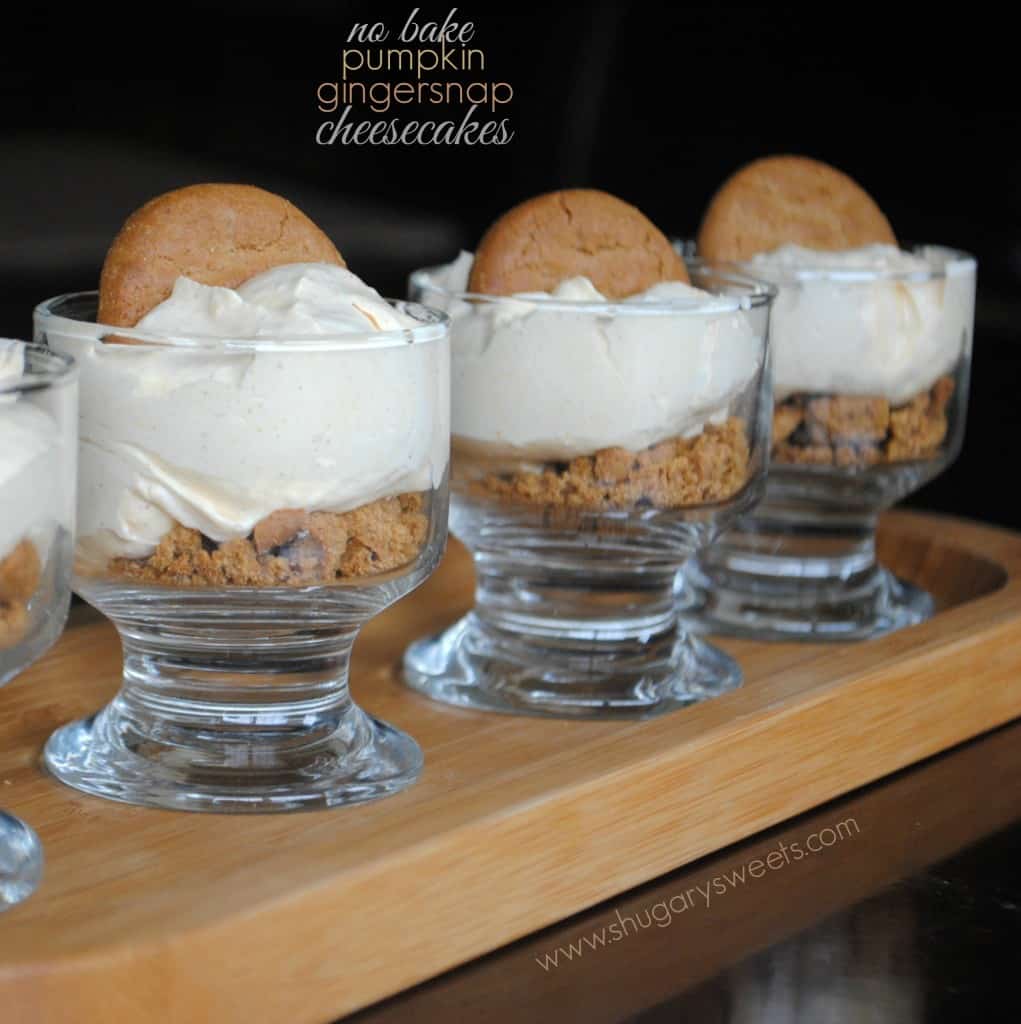 I hope all of you are taking the time today and enjoying what you are truly thankful for this year.
However, if you are here reading my blog today, I've got a treat for you. For those of you who might have to make that last minute dessert…or you might have dropped your pumpkin pie and you don't know what to do. Or you still have extra cans of pumpkin, and are looking for what else you can make this weekend.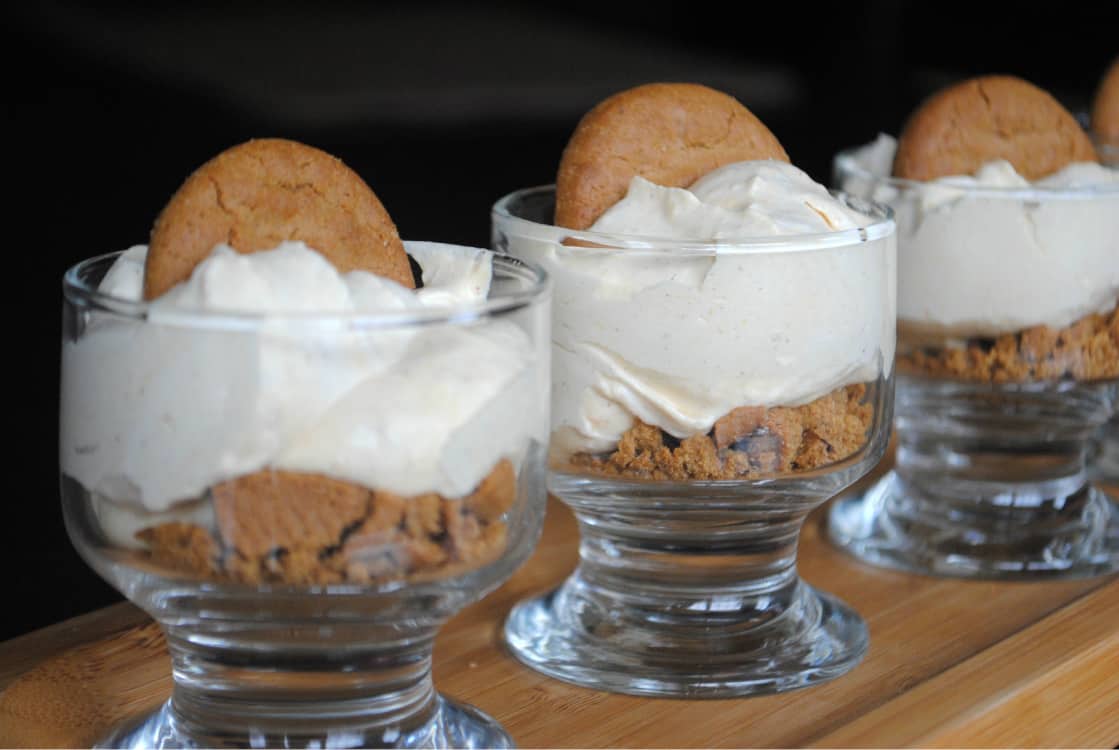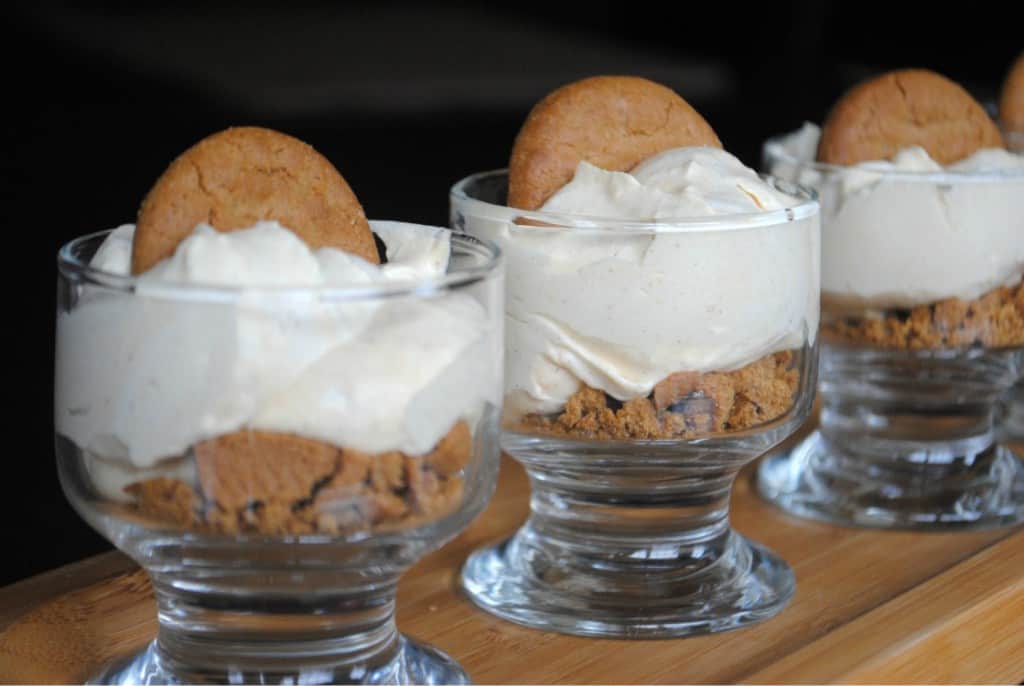 This recipe is for you.
Aren't these little dishes adorable? I found them last week at TJ Maxx and knew I had to use them for something. This recipe makes one pie PLUS 8 of these little dishes (they are about 1 cup sized). Yes, it makes a lot of filling (or you could make TWO pies). But you could also serve this cheesecake as a dip, it's that versatile. You can fill a bowl with it and serve it with fruit, gingersnaps, pound cake, grahams, you name it! Yum.
Pumpkin Cheesecake (NO BAKE)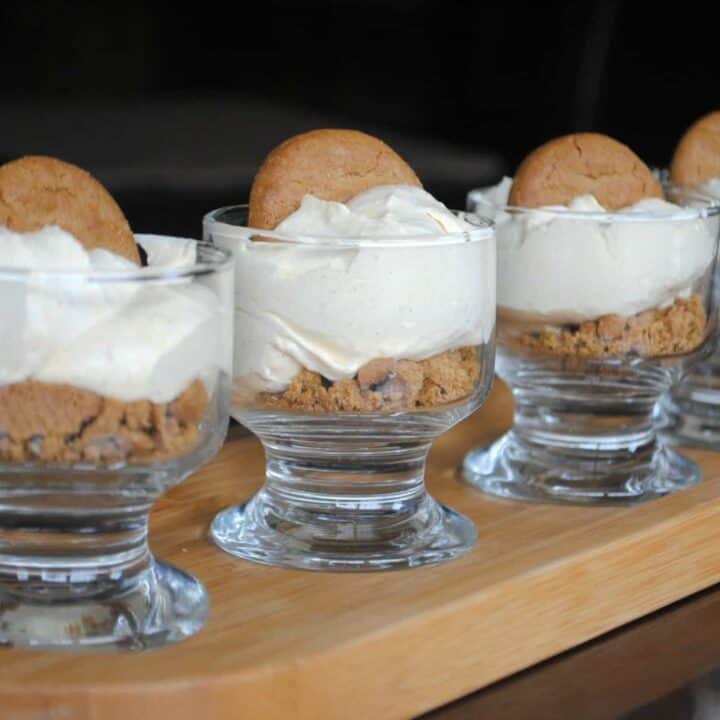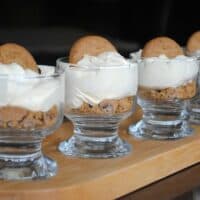 Ingredients
2- 8oz cream cheese, softened
1 can (14oz) sweetened condensed milk
1 cup 100% pure pumpkin puree
1 Tbsp lemon juice
1 tsp cinnamon
1/4 tsp nutmeg
1 pinch ground cloves
12 oz Cool Whip
14oz box Gingersnap cookies
1/2 cup butter, melted
Instructions
Set aside several whole cookies for garnishing. Pulse remaining cookies in food processor until finely ground. Mix ground cookies with melted butter. Press into bottom of two 9inch pie plates (or one pie plate plus 8 individual dishes).
Beat cream cheese with sweetened condensed milk for 5 minutes. Mix in pumpkin, lemon juice, cinnamon, nutmeg and cloves. Fold in Cool Whip.
Pour mixture evenly into pie plates and refrigerate for one to two hours until set and cold. (or serve in a bowl with cookies and fruit) Enjoy!