Pumpkin Seeds and a Halloween Recap!!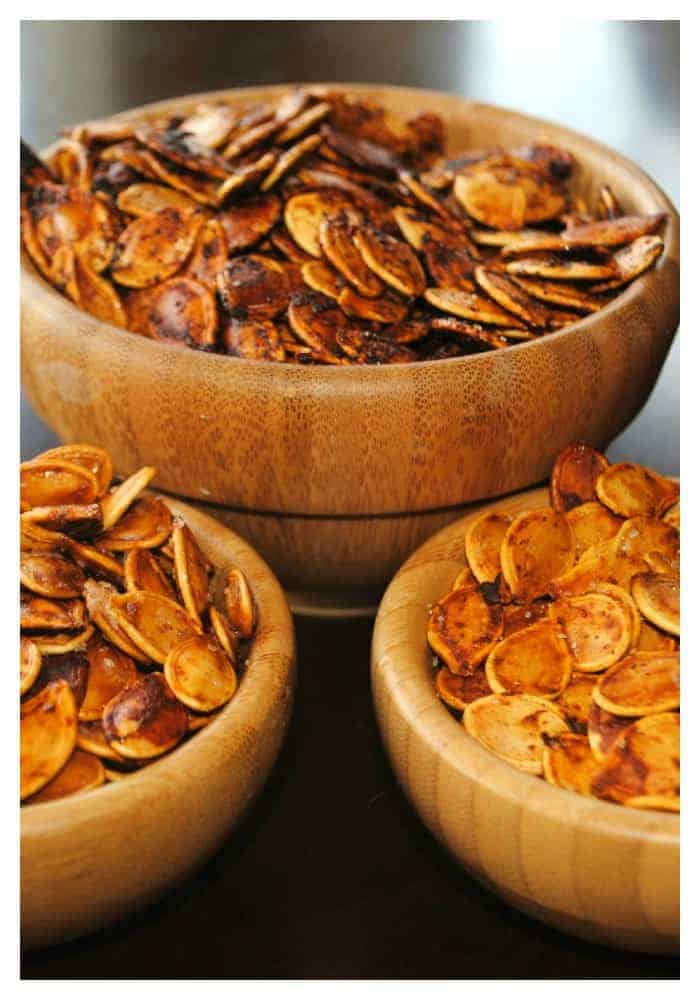 HAPPY HALLOWEEN!
As I have already shared, this is NOT my favorite holiday. My favorite holiday season begins tomorrow. What's that you say? Christmas of course! I love that the radio station starts playing Christmas music the day after Halloween. I would say I might be the only one who says that, but I know my brother Jeff already has one of his Christmas trees up. So I am not completely crazy. I guess we grew up loving this time of year so much, that we want to get the most of the season.
But, if you're not like me, and you keep your Halloween decorations out until Thanksgiving, then this recap is for you.
Here are some great ideas on what to do with that leftover Halloween goodies you might have sitting on the counter.
First up…candy corn! Are you headed to the store today to pick up clearance candy? I usually pick up the candy corn that sits neglected on the shelves. I love the stuff. Mix it in a bowl with some peanuts and you have a quick snack to set out for company! Or…make this…
Or butterfingers…
How about some leftover Reeses?
What about some M&M's? You know, the fall harvest colored ones, that won't be suitable come Christmas season!
Got kitkats? 100 Grand bars?
And finally, do you have some leftover cereal? Booberry, Frankenberry, Count Chocula!
Oh, and if you have some pumpkin seeds you still need to roast, here is my recipe! This is for a basic salted seed, however you could use the seasoning for these 
BBQ chips
 and have some BBQ seeds. Yum!
Pumpkin Seeds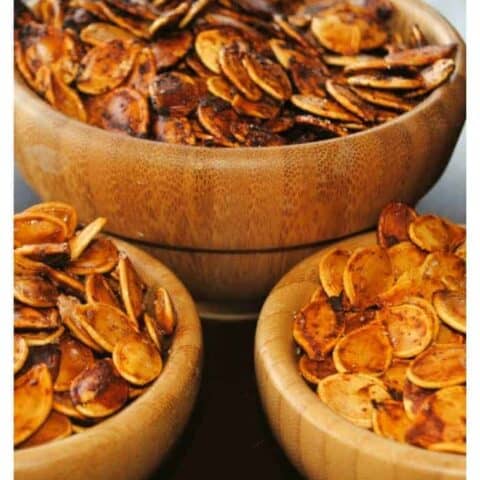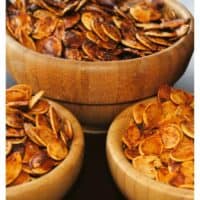 Ingredients
2 cups pumpkin seeds
1 Tbsp olive oil
1 1/2 tsp kosher salt
2 tsp seasoned salt
Instructions
Remove seeds from pumpkin. Wash completely. Dry using paper towels. Lay flat on cookie sheet and allow seeds to dry overnight.
Mix pumpkin seeds in bowl with olive oil and seasonings. Stir until completely combined. Pour seeds onto a cookie sheet and bake in a 250 degree oven for 60-90 minutes. Turn seeds every 15 minutes. Cook until desired brown-ness. I like ours crispy! Enjoy!