Red Velvet Brownie Whoopie Pies
Nothing says HOLIDAY like Red Velvet Brownie Whoopie Pies with Cream Cheese filling.
BAILEYS Red Velvet Cupcake Coffee Creamer is the perfect flavor enhancer in these delicious Whoopie Pies!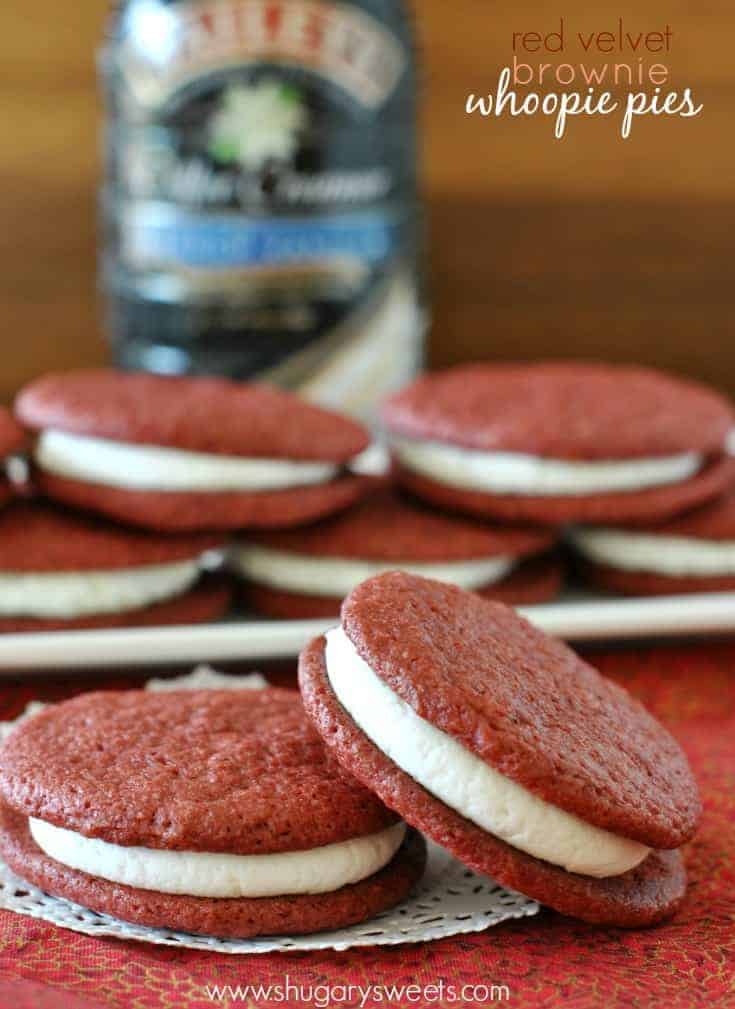 Have you seen the new flavors of coffee creamer from BAILEYS yet? Last month I shared a recipe that I created using the Pumpkin Spice creamer. Remember these shortbread bars?
Today, I've got another delicious recipe for you. I used the BAILEYS Red Velvet Cupcake Coffee Creamer (yes, as good as it sounds)!
And I hope you love it because I gained about ten pounds creating this recipe. I may not even be exaggerating!
You see, I needed to create a recipe that the BAILEYS team could travel with while on a marketing tour. So my first attempt was red velvet brownie bites. They were delicious. And gorgeous. But after about 4 recipe takes, I realized they wouldn't travel well. See they had a pile of frosting on top of them that could easily smoosh. Right?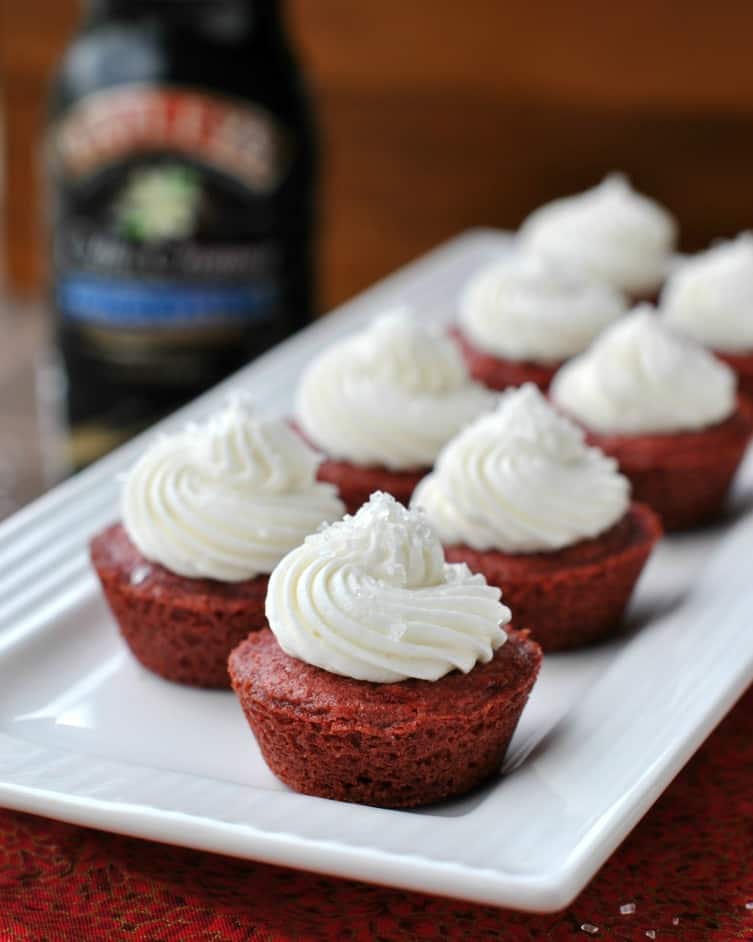 So back to the drawing board.
My mind went straight to whoopie pies.
But, the original brownie bite recipe I created did NOT make good whoopie pies. They were either flat. Or they didn't have enough "chew." My next try was too cake like. I wanted these whoopie pies to taste like a chewy brownie. A chewy RED VELVET brownie. After another 5 or 6 attempts (I am DEFINITELY NOT exaggerating), I hit the nail on the head! These whoopie pies are perfect.
And the cream filling? Well, please make sure each pie has a decent swirl of filling, it's necessary for this dessert!
Connect with Shugary Sweets! Be sure to follow me on my social media, so you never miss a post!
Facebook | Twitter | Google+ | Pinterest | instagram | Bloglovin'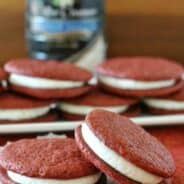 Red Velvet Brownie Whoopie Pies
Yield: 26-30 whoopie pies
Prep Time:1 hour, 20 minutes
Cook Time:8 minutes
Nothing says
HOLIDAY
like
Red Velvet Brownie
Whoopie Pies
with
Cream Cheese filling
.
Ingredients:
For the Brownie Pies:
¾ cup unsalted butter, softened
1 ¼ cup granulated sugar
½ cup light brown sugar, packed
2 large eggs
1 ¾ cup all purpose flour
2 Tbsp BAILEY'S Red Velvet Cupcake Coffee Creamer (or French Vanilla)
¼ unsweetened cocoa powder
½ tsp red food coloring (gel, not liquid)
¾ tsp baking powder
For the Filling:
3 oz Cream Cheese, softened
6 Tbsp unsalted butter, softened
3 Tbsp BAILEY'S Red Velvet Cupcake Coffee Creamer (or French Vanilla)
3 cup powdered sugar
Directions:
In a large mixing bowl, cream butter and sugars together until fully combined, about 2 minutes. Beat in eggs, one at a time. Add creamer and mix until combined.
Add the flour, cocoa powder, red gel food coloring and baking powder. Mix until fully combined.
Cover bowl with plastic wrap and refrigerate for at least one hour.
Preheat oven to 350 degrees F. Line a cookie sheet with parchment paper. Set aside.
Spoon about one tablespoon of dough onto baking sheet. Bake brownies for 8-10 minutes, until slightly firm to touch. Slide parchment paper to wire rack and cool completely.
For the filling, beat cream cheese and butter in a mixing bowl for 3-4 minutes until light and fluffy. Add creamer and powdered sugar and beat an additional 3-4 minutes. Spoon filling into a large Ziploc bag and cut off tip. Pair brownies into like sizes. Pipe a circle onto one brownie and top with second, creating a brownie whoopie pie.
Store brownies in an air-tight container at room temperature or in the refrigerator.
Be sure to follow directions and refrigerate dough before baking!! Don't skip this important step!! If you can't find the Red Velvet Coffee Creamer...substitute a French Vanilla instead!
MAKING THIS RECIPE? Share it with me on Instagram using the hashtag #ShugarySweets so I can see what you're cooking up in the kitchen!
**This post is part of an ongoing brand ambassadorship with BAILEYS creamers. I was compensated to create my own recipes and video, however all opinions about the product are 100% my own.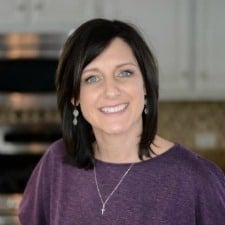 Aimee is a dessert lover (specifically rice krispie treats), workout enthusiast, self-taught foodie, and recipe creator. Her recipes have been featured in over 15 magazines, and her passion is to share her love of cooking with the everyday home cook! Learn more about Aimee.