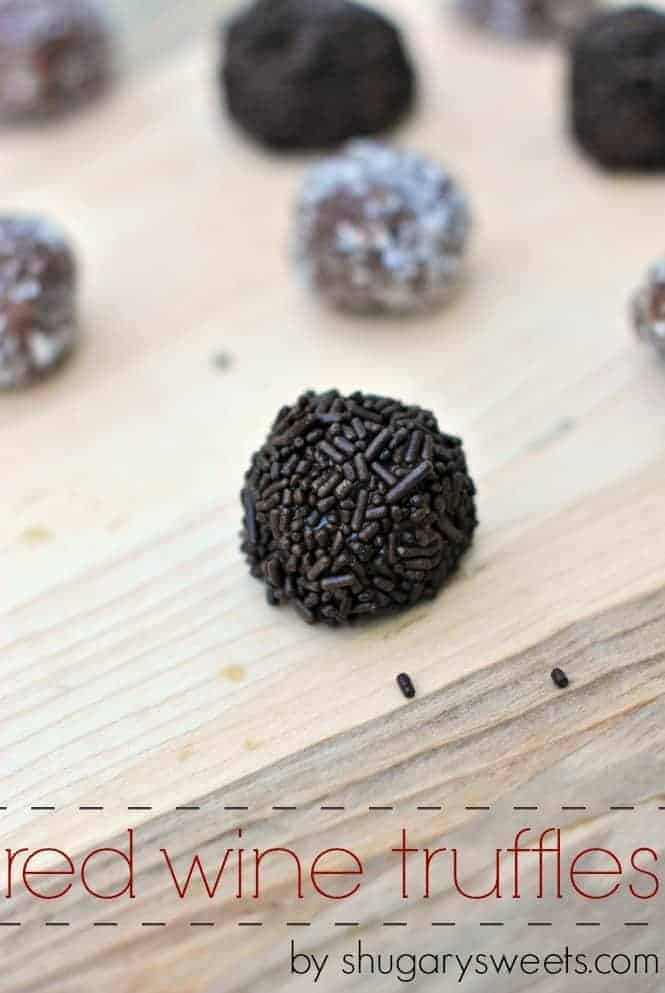 I have been wanting to make red wine truffles for some time now! Today's giveaway just fit right in perfectly! Thanks to Staples, one lucky winner will receive a Preservino VinoVault Wine Cellar.
First, let's talk truffles. I made this version super easy just for you. It only uses a couple tablespoons of red wine, but it's enough to totally enhance the chocolate flavor! By rolling these truffles in sprinkles, I've saved you that extra step of dipping in chocolate and allowing the coating to set.
Now, you're wondering, okay, so I open a bottle of red wine only to use TWO TABLESPOONS? Here's the best part. These truffles are perfect for a girl's night in, or an adult dinner and dessert. The recipe makes only 18 truffles, so you aren't stuck with an abundance of chocolate (not that I ever complain about that)! By making these a few days before your event, you can focus on cleaning house, getting your snacks ready, or reading a good book!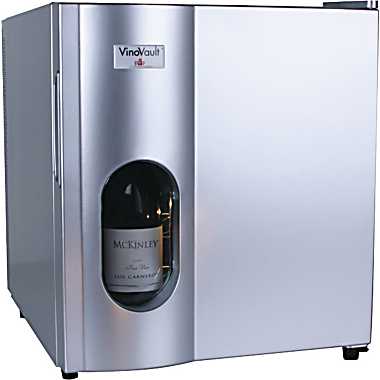 And, there's more. Your wine will still be good by recorking it using your new VinoVault wine cellar! I will admit, I was a little afraid of the "argon gas container" that is used to help preserve the wine, but it worked out just fine and was easy to use! It puts the air back in your bottle, and preserves it until you are ready to finish that opened bottle of wine (I'm assuming that's where the "preservino" name came from, yes I'm quite genius like that)!
Not only does this wine cooler preserve your wine, but it also chills your wine to the perfect temperature. It's pretty awesome. And one of YOU are going to win your own wine cooler! How, you might ask?! Scroll past the recipe to enter the giveaway!
Yield: 18 truffles
Red Wine Truffles
Ingredients
12oz milk chocolate
1/2 cup heavy cream
2 Tbsp red wine (I used Cabernet)
sprinkles
Instructions
Fill a saucepan with one inch of water. Bring to a boil. Place a bowl, or double boiler over the boiling water. Add your cream and red wine and heat until very warm. Remove from heat and add chocolate. Whisk until melted and smooth! Refrigerate chocolate for 4 hours or overnight.
Scoop into balls and roll in sprinkles. Store in freezer or refrigerator until ready to serve!