Root Beer Float Ice Cream Sandwiches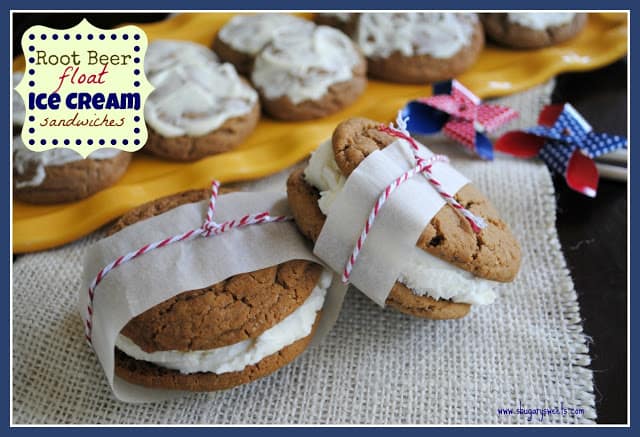 Don't they just scream summer? I especially love those little crystals that form on the ice cream when you pour the root beer in your glass.
Or do you drop your ice cream into the root beer. There is a difference. The cool people pour the root beer over the ice cream. Just sayin.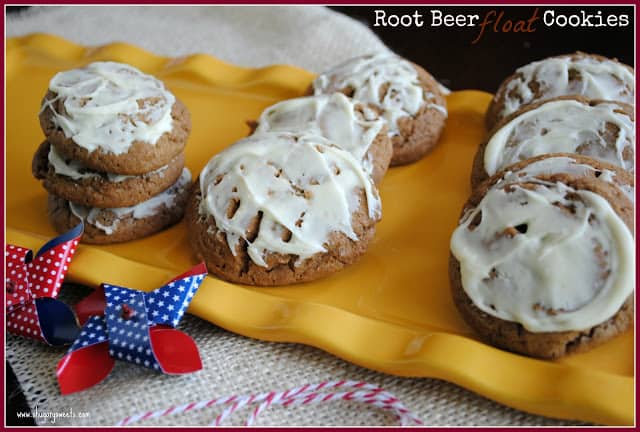 The cookies are delicious on their own too. But why eat a root beer cookie without ice cream? After the photo shoot I took these iced cookies and sandwiched them with more ice cream. Talk about a treat!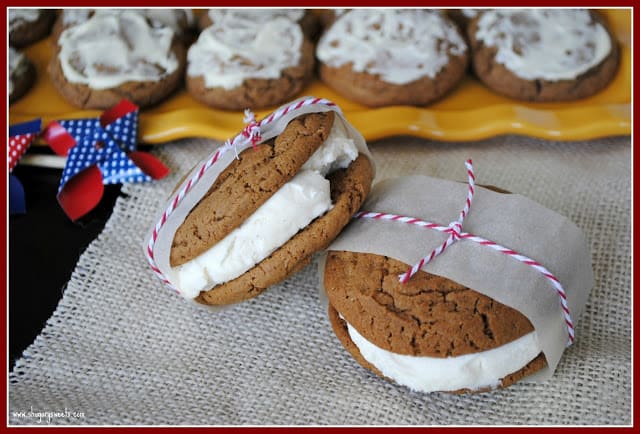 Root Beer Float Ice Cream Sandwiches
Ingredients
1 cup butter, softened
1 1/2 cup sugar
2 eggs
2 Tbsp root beer concentrate (I use McCormicks)
2 3/4 cup flour
2 tsp cream of tartar
1 tsp baking soda
1/4 tsp kosher salt
1 1/2 qt vanilla bean ice cream
1/2 cup white chocolate, melted
Instructions
Beat butter and sugar in mixer for 3 minutes, until combined and fluffy. Add eggs, one at a time. Beat in root beer concentrate. Add flour, cream of tartar, baking soda and salt. Mix until just combined.
Drop by large tablespoons onto parchment paper line baking sheet. Bake in a 350 degree oven for 13-15 minutes. Allow cookies to cool completely on wire rack before adding ice cream.
To assemble, scoop one large scoop of vanilla bean ice cream between two equal sized cookies. Press the cookies together, wrap in foil, and freeze at least one hour.
To go the extra mile, you can melt white chocolate in a double boiler and frost the cookies with the melted chocolate. Allow to set about 15 minutes. Enjoy!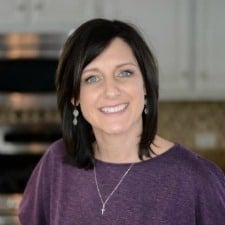 Aimee is a dessert lover (specifically rice krispie treats), workout enthusiast, self-taught foodie, and recipe creator. Her recipes have been featured in over 15 magazines, and her passion is to share her love of cooking with the everyday home cook! Learn more about Aimee.