Root Beer Float Meringue Cookies are filled with the classic taste of summer, in a sweet cookie! Chewy, crunchy, these will go fast at your next BBQ.
Be sure to follow me on Bloglovin'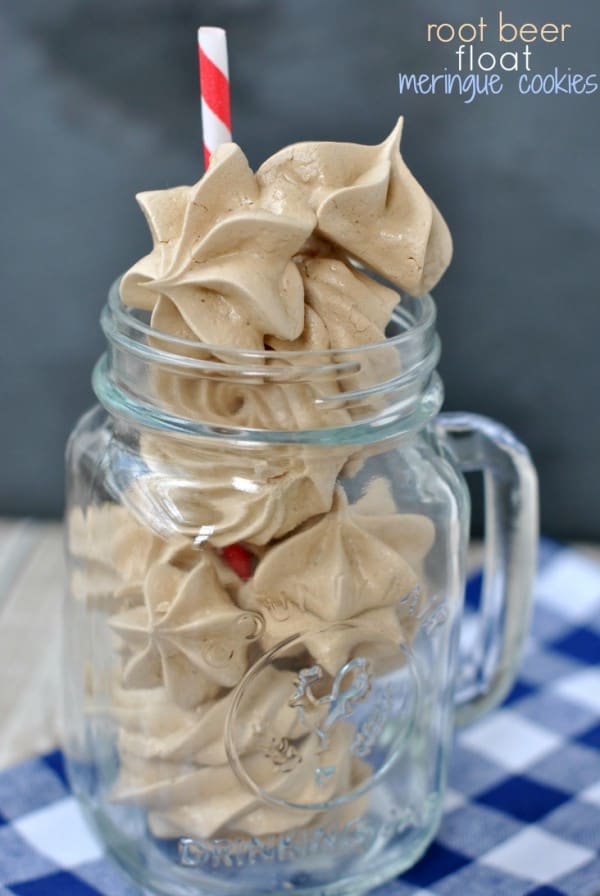 Do you love meringue cookies? Please tell me you've tried them. And made them. And love them.
Yes?
No?
If you haven't made them, they really are very easy. And they are so "adult" like. But I've taken that adult cookie and given it a fun twist for kids too! Root Beer Float Meringue Cookies.
I gave up soda last year and haven't had a root beer float since last July. That's crazy right? I'm thinking I can have one this summer, just to try it, but having given up soda I'm not sure it would even taste good anymore.
But, root beer floats? How can I quit them? They scream summer. And BBQ's. And they were one of the staples of my diet in my first pregnancy! I will NOT quit them.
So instead, how about capturing all that root beer flavor in a meringue cookie?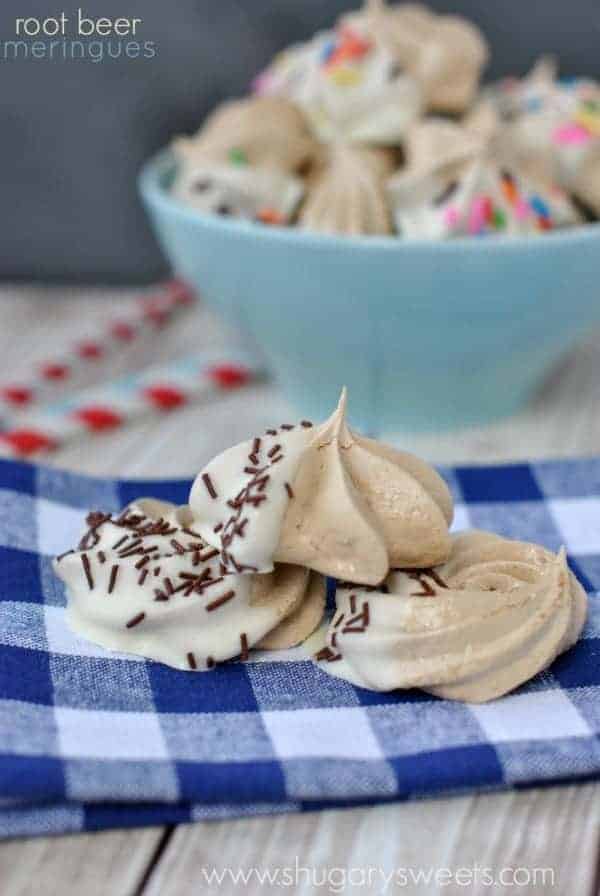 Chewy delicious meringue cookies. The perfect vessel for my root beer float craving.
Don't be alarmed when you read the recipe and see the "prep" time. These seriously take about 15 minutes to whip up. Then they bake at a very low temperature for a long time. Then they sit in the oven and rest overnight (or 4-8 hours). Totally seems tedious, but it's not! I don't do tedious (well, this pumpkin cheesecake cake is tedious, BUT WORTH IT).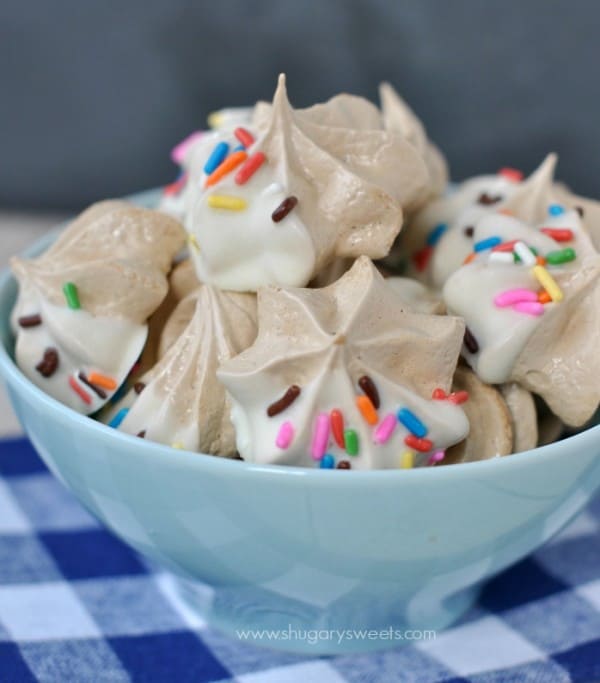 Once your meringues have rested, they have that delicious crunch. Still chewy. But crunchy. I know it doesn't make sense.
Be sure to dip them in some melted Vanilla Candiquik and sprinkles for a fun summer touch!
Connect with Shugary Sweets! Be sure to follow me on my social media, so you never miss a post!
Pinterest | instagram | Bloglovin'
Save your favorite recipes to your personal recipe box with the   

  button on all my recipes! Create a Meal Plan with your "favorited" recipes and the ingredients will automatically be added to your own Grocery List!
I love Root Beer desserts….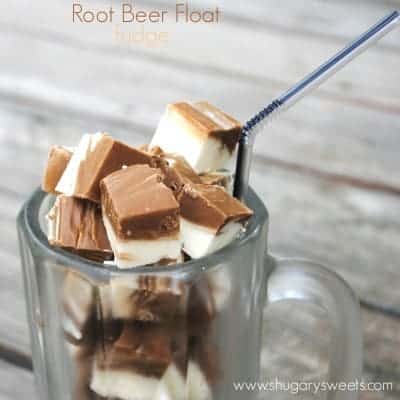 Root Beer float fudge…my husbands favorite fudge recipe!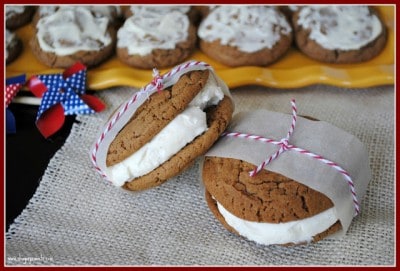 Root Beer Float Ice Cream Sandwiches….cookies that taste like root beer for the win!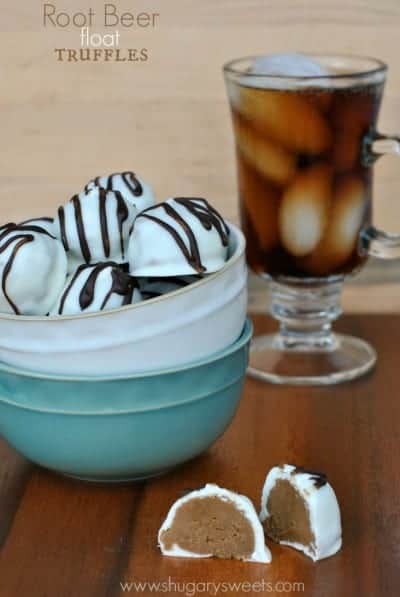 Root Beer Float Truffles…soft root beer fudge center with a crisp vanilla shell