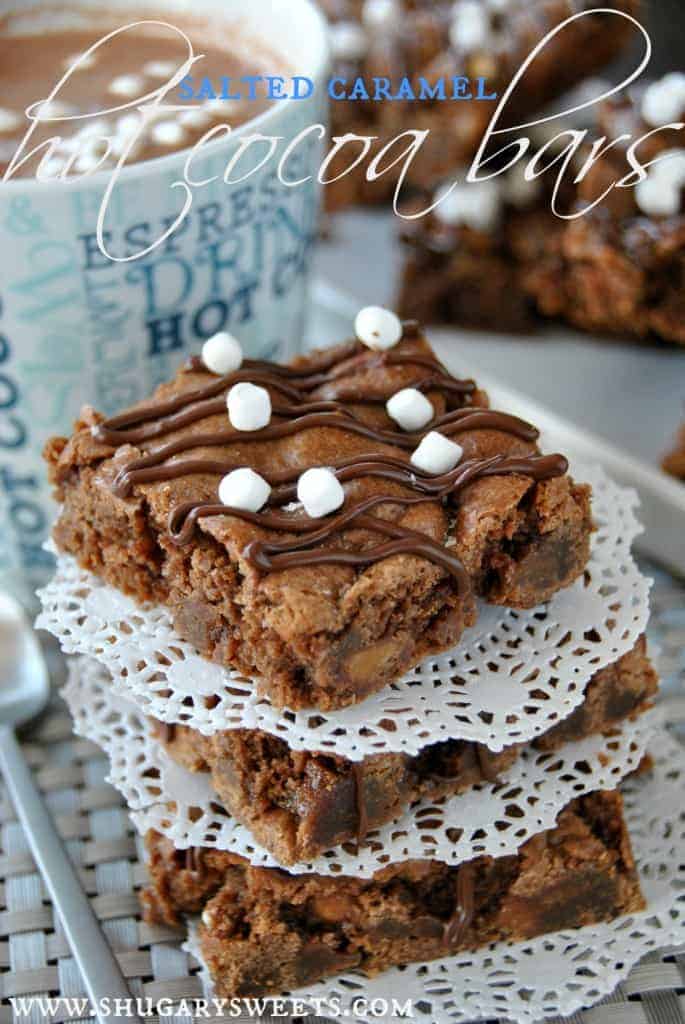 Who was the genius that thought, let's add a little salt on top of our caramel treats? I mean really? Sounds totally weird, but it works! By now I'm sure you've all had salted caramel. Right? I was at a local coffee shop a few weeks ago and had a salted caramel hot cocoa. It was To.Die.For.
Okay. Not really To.Die.For, but it was totally amazing. I mean, in one sip you can taste the caramel, the salt, the chocolate.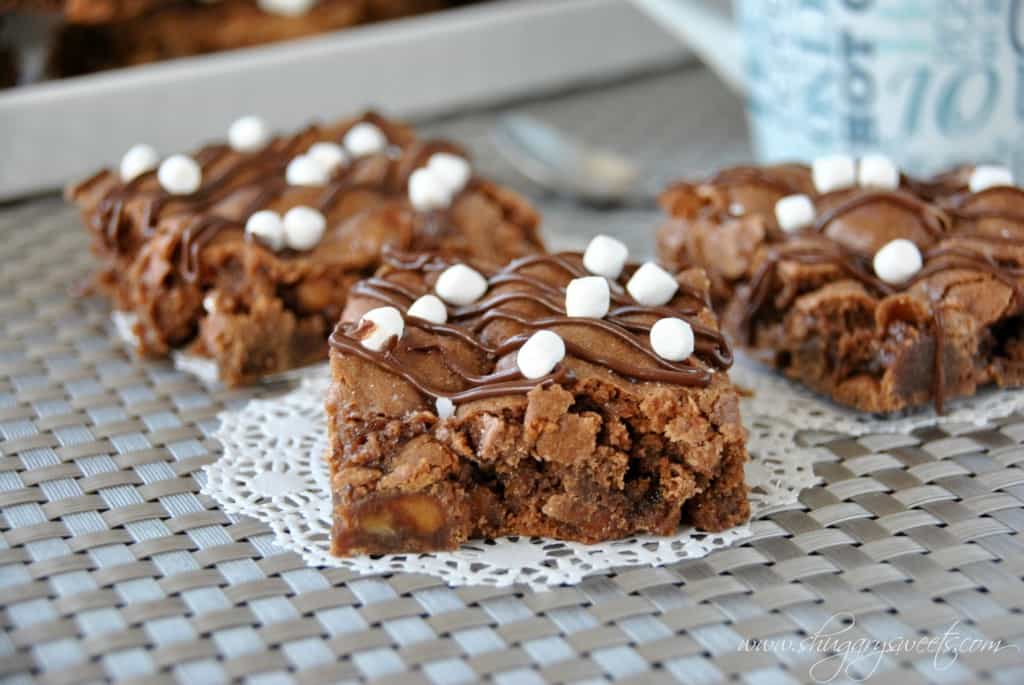 Since I am normally a coffee drinker, I thought it best to take that flavor of salted caramel hot cocoa and put it into a dessert. Like a brownie dessert.
I added the hot cocoa mix to give the bars the chocolate flavor. I also folded in some caramel bits and mini marshmallows (which dissolve and give the bars their chewy texture). When they are done cooking, add your chocolate drizzle on top, a sprinkle of coarse kosher salt and the little, itty bitty marshmallow bits! These are a must. They are just like the ones you get in hot cocoa packets, all hard and crunchy (not chewy). Perfect for the garnish on your hot cocoa brownies.
Then serve these bars to your favorite person. And feel free to make a side of hot cocoa to go with it (or coffee, like I prefer)! My recipe for hot cocoa is below if you want to give it a try!
My friend, Jocelyn at Inside BruCrew Life made some Caramel Hot Chocolate Fudge today. I am a little sad that it didn't show up in my mailbox, guess I will have to make it myself! Go check it out HERE.
Connect with Shugary Sweets!
Instagram | Facebook | Twitter | Google+ | Pinterest | Bloglovin'
Want more Hot Cocoa Recipes? 
Hot Chocolate with Peppermint Whipped Cream : easy, homemade hot cocoa served with frozen whipped cream hearts!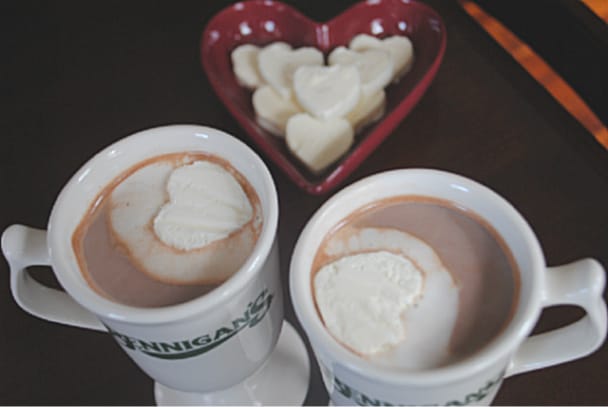 Hot Chocolate Santa Hat Brownies: delicious hot cocoa mix in the brownies topped with Cool Whip Frosting!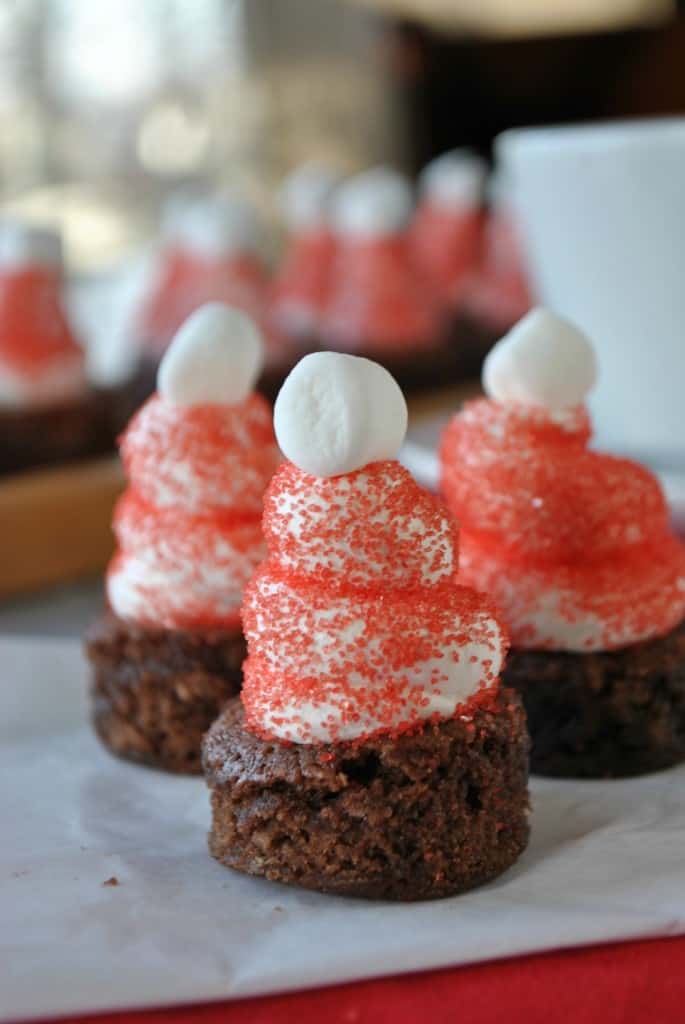 Hot Choc-Colada: hot chocolate meets pina colada in this tasty hot beverage! Sounds strange but it's delish!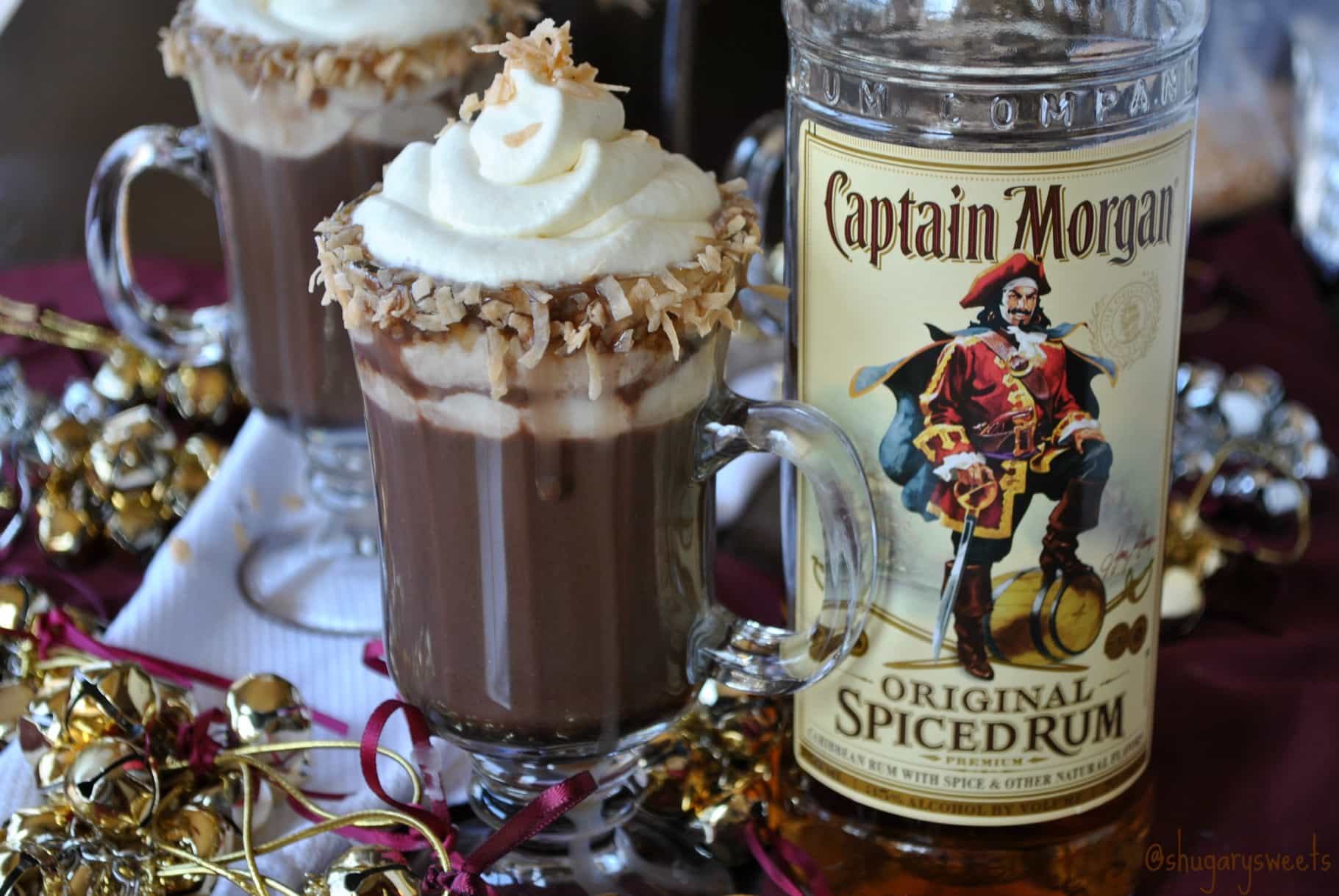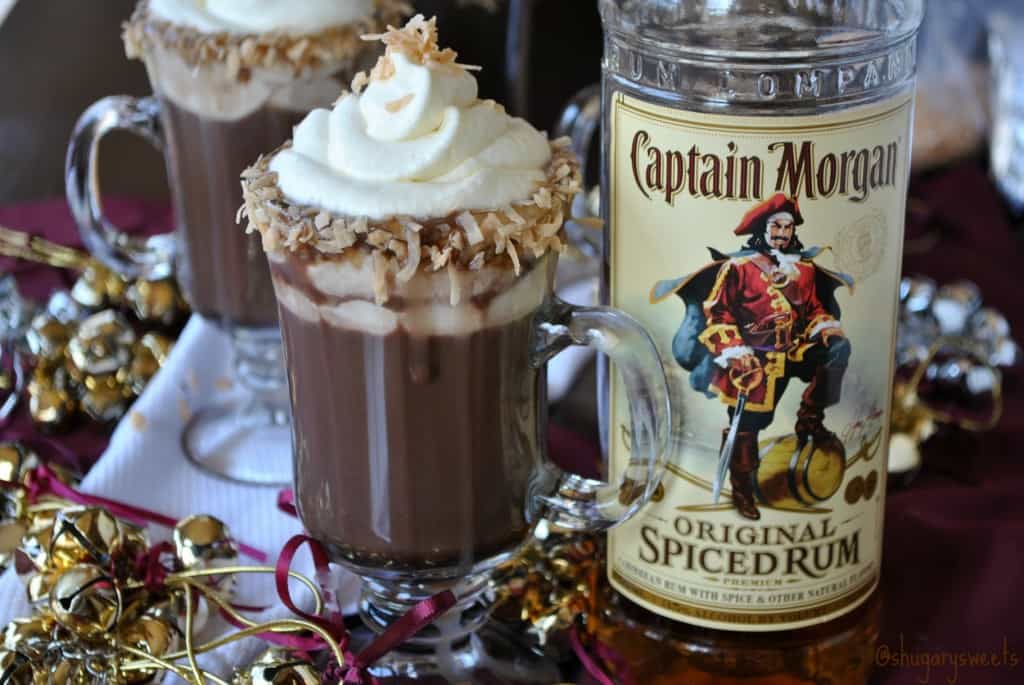 Do you love chocolate? Here are a few more of my favorite chocolate recipes:
Double Dark Chocolate Raspberry Cookies: you will love these for Valentine's day…just need to find those raspberry kisses!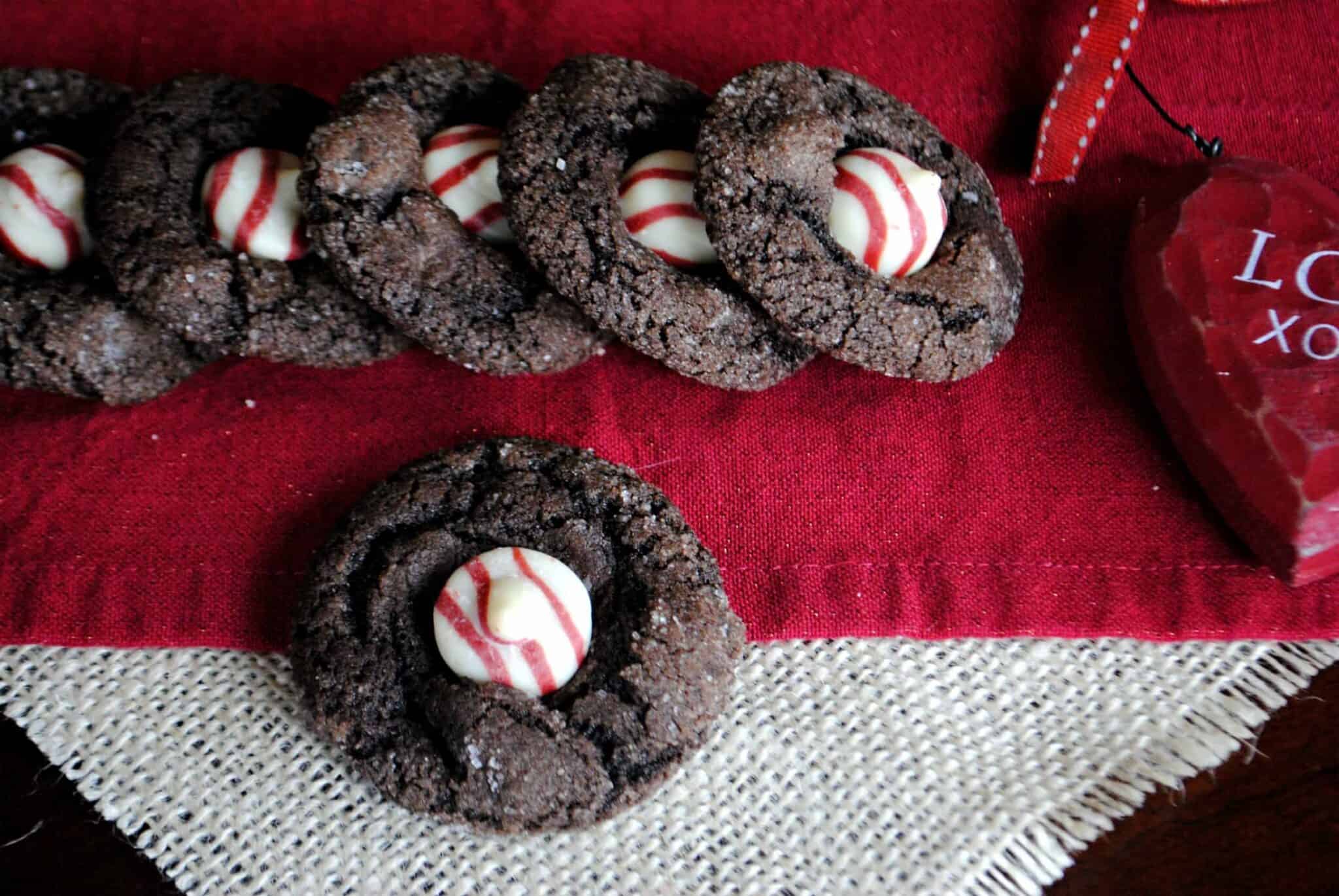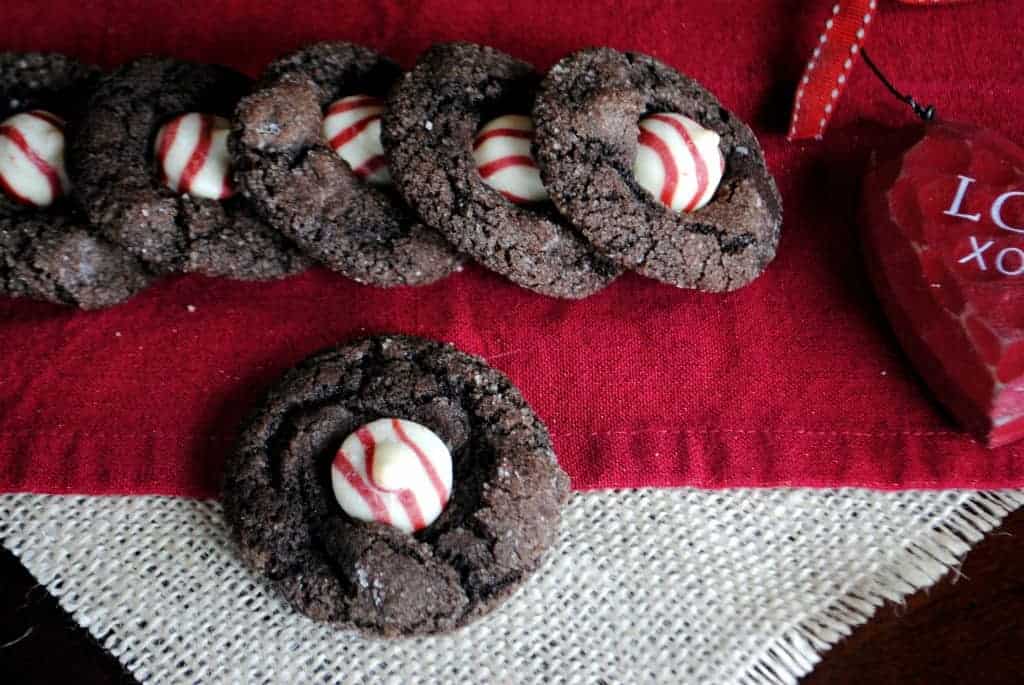 Cherry Chocolate Torte: enjoy this decadent torte with layers of macadamia crust, chocolate mousse and white chocolate. Topped with dunked rum cherries.