These Salted Caramel Mocha truffles are indeed better than any store bought chocolate. The soft center with the crunch of chocolate, oh my, how can you resist?
Be sure to sign up for my email…new recipes in your inbox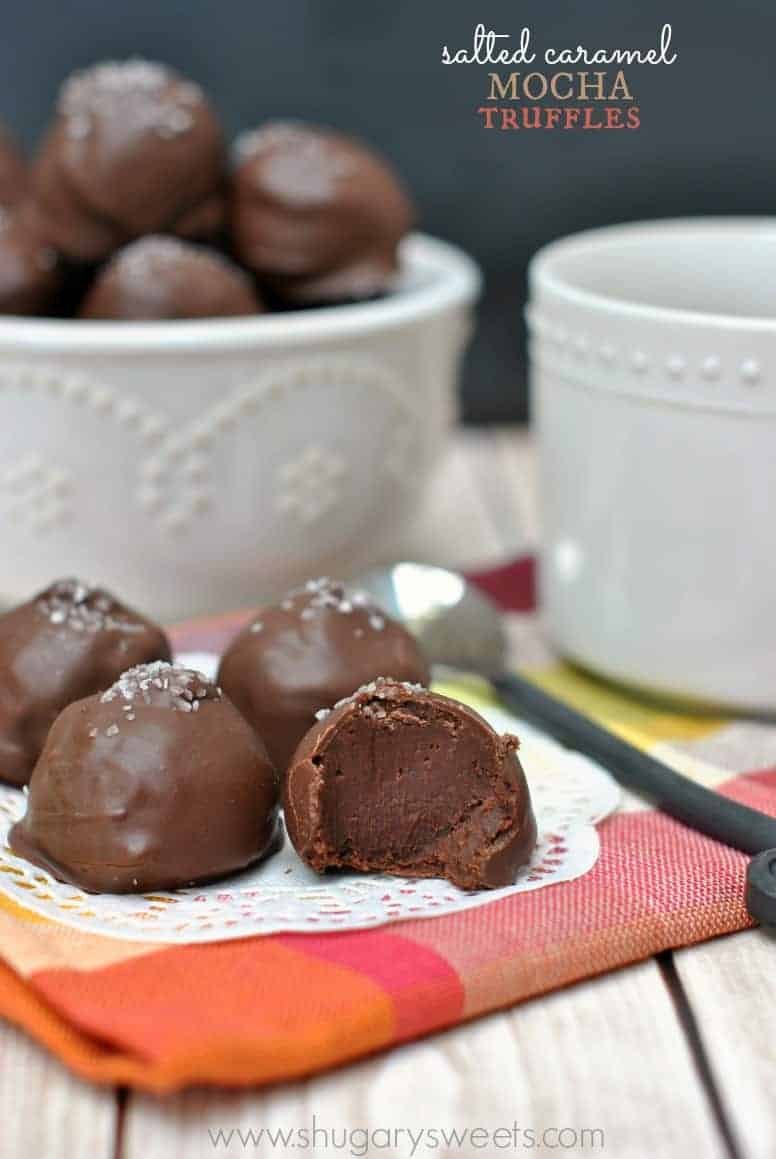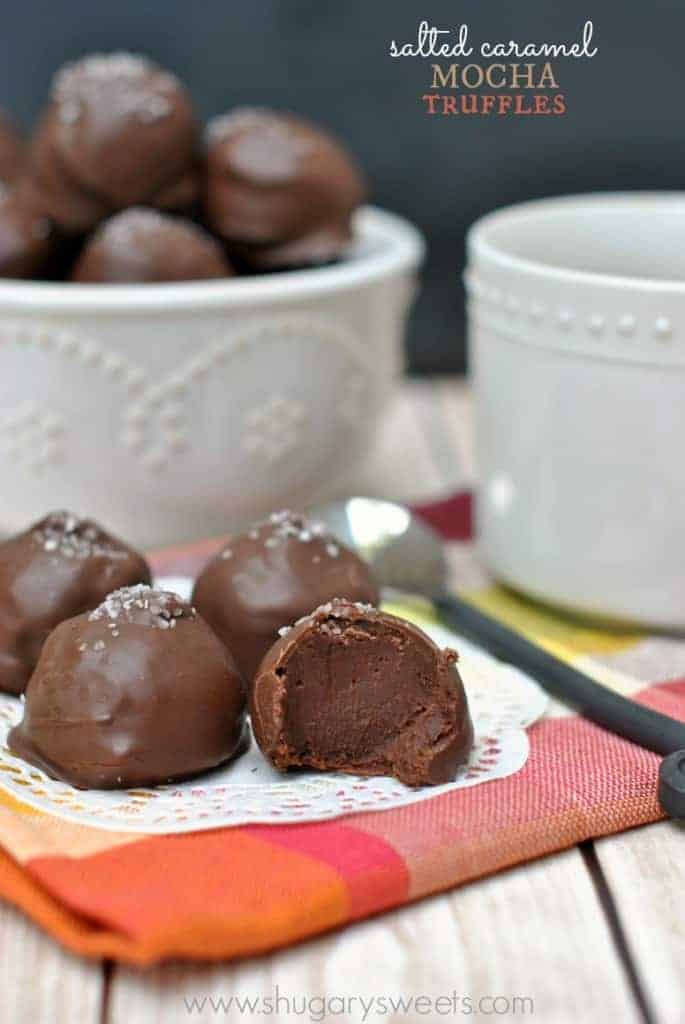 As much of an addict I am for a hot cup of coffee, I'll be honest…I don't visit Starbucks often. If I'm on a road trip…yes. Necessity.
But in my day to day, routine life, Starbucks doesn't fit it. When I want a hot cup of coffee, it's because I want to be sitting on my couch with my feet curled up under a blanket, reading a book.
Granted, that's not how my life is NORMALLY, but I said, "it's what I want."
Last week was crazy hectic. Actually this month is crazy…and I'm loving every minute of it.
Except for the part where we paid for our eye doctor's vacation. No seriously, I'm pretty sure he will be going on a nice vacay this fall thanks to my family. Between me getting new contacts, and my 4 kids eye visits (two of whom need glasses) we spent a huge chunk of change.
And on my way home from the final eye visit of the week (cause of course I couldn't get everyone on the same day….) I splurged on a Salted Caramel Mocha from Starbucks.
And it was delicious!
Every season I enjoy having the new flavors, once. And for some reason I am on a HUGE Salted Caramel kick. I know I'm late in the game on this one. I get it. And if you follow me on instagram you'll know I have my own salted caramel treats coming to the blog this fall. Starting with today's Salted Caramel Mocha Truffles.
I'm back at it over at Food Fanatic, as the candy contributor, sharing these lovely treats. And trust me when I say, you want this in your life. Yesterday. It's like a salted caramel mocha in candy form. Wait it IS just that. So enjoy!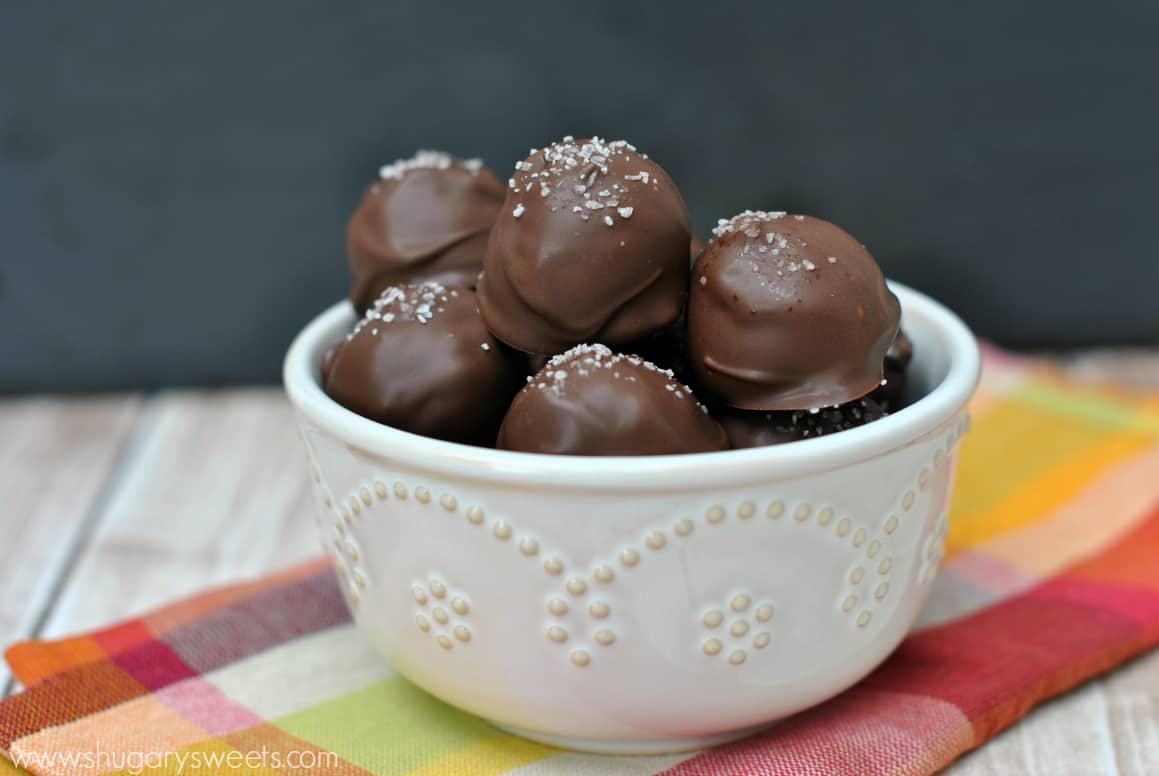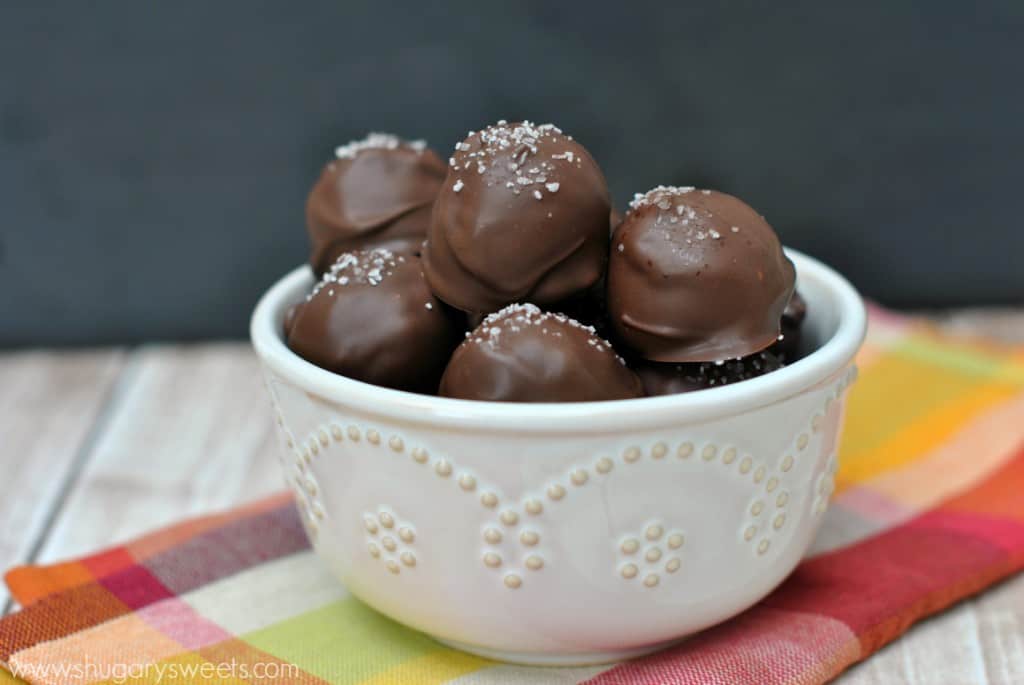 Looking for more Truffles? Fudge? Candy? Be sure to follow my Pinterest Board!!
Follow Shugary Sweets's board Fudge, Truffles and Candy on Pinterest.