Savor the Sweet Bites of Life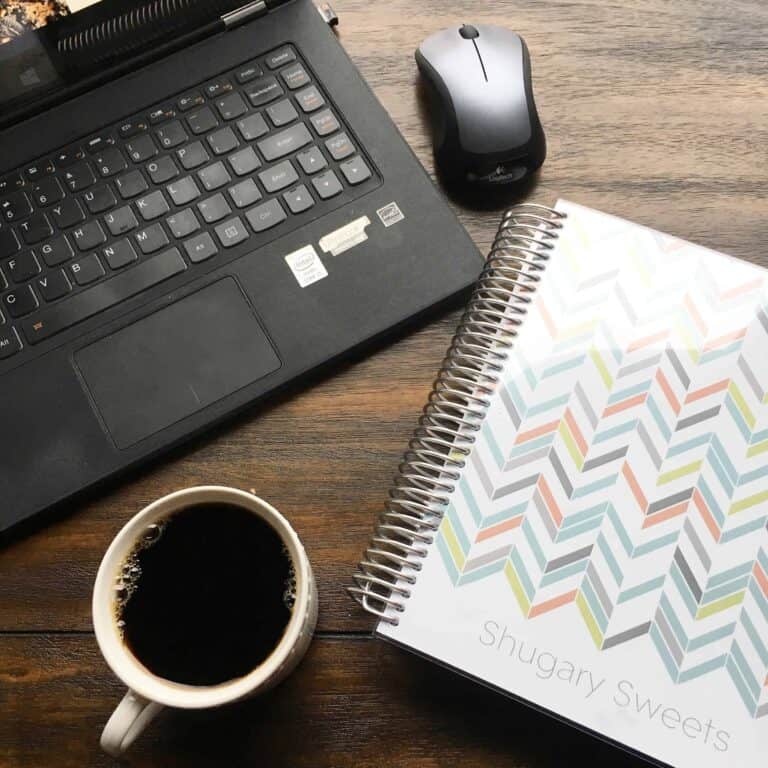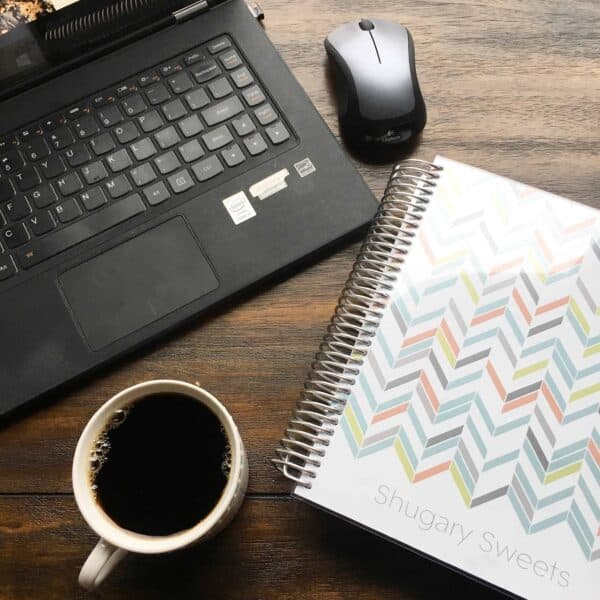 Happy October! Hard to believe Halloween is this week and then suddenly Thanksgiving and Christmas will be here before we know it! I hope everyone is enjoying life to it's fullest! Taking time to love the ones you're with 🙂 Let's chat for a few minutes about what's going on in my world!
We just finished watching "The Handmaid's Tale" on Hulu. Apparently it is based off a book? I bet that it's a great book, the series was fantastic! Speaking of books, I finished "All the Ugly and Wonderful Things". Whoa. I need to talk about this one with someone! Not sure how I feel. Any good books you've read lately?
Know a super special friend who needs this mug in their life? The perfect way to brighten their day!
Every once in awhile I go back and pick a few recipes to update the photos. And this Lemon garlic pasta needed some love! Plus, we make it all the time it seemed only fitting that it gets a makeover. We served ours up with some Parmesan Tilapia, but a grilled chicken would be great too (or just a salad and garlic bread)!
Also, don't forget about these Pumpkin Scones. My middle daughter LOVES these and I know she would be thrilled if I baked up a batch this weekend for her! The problem is, I'd eat WAY too many…good thing they freeze well!
If you don't watch Heather, then what ARE you doing? I look forward to seeing her new videos, and I'm sorry, but the CrossFit one? So much truth (coming from a crossfitter myself, haha).
In case you missed it this week, I shared three delicious Halloween treats. Spooky Red Velvet Eyeballs, Butterfinger Frankenstein Cupcakes, and Halloween Peanut Butter Cookie Cups. I think you'll love each one of them!
I also added a new video to these Peach Pie Bars. Recently Lucky Leaf put out a new ebook (it's FREE) with 20 delicious recipes using pie filling. I think you'll want to check it out!
Want to know what's coming soon? Well, not only am I working on updating some old recipes and photos…but I've got a wonderful Chocolate Cobbler coming to the blog this week. Apparently it's a southern dish, and the only way I can describe it is "Chocolate Heaven." You'll just have to trust me and come back later this week! I've also got a whole bunch of soup and chili recipes…are you ready for some of these? Like Roasted Tomato Soup and Pumpkin Chili? Please say yes!
My friend Jocelyn recently put out a new cookbook, Cheesecake Love. I'll be sharing one of the recipes from her cookbook soon. Y'all know how I love cheesecake bars…this one is pretty amazing!
One last thought. Help.
As I've mentioned before my daughter and I have recently gone vegetarian. Please tell me your favorite vegetarian meals, lunches, etc. And how on earth will I get through Thanksgiving without turkey (and don't you dare say Tofu, blech).
Connect with Shugary Sweets! Be sure to follow me on my social media, so you never miss a post!
Facebook | Twitter | Pinterest | instagram