Wow! I've got so much to tell you this month. So grab a cup of coffee and stay awhile for today's Top Ten!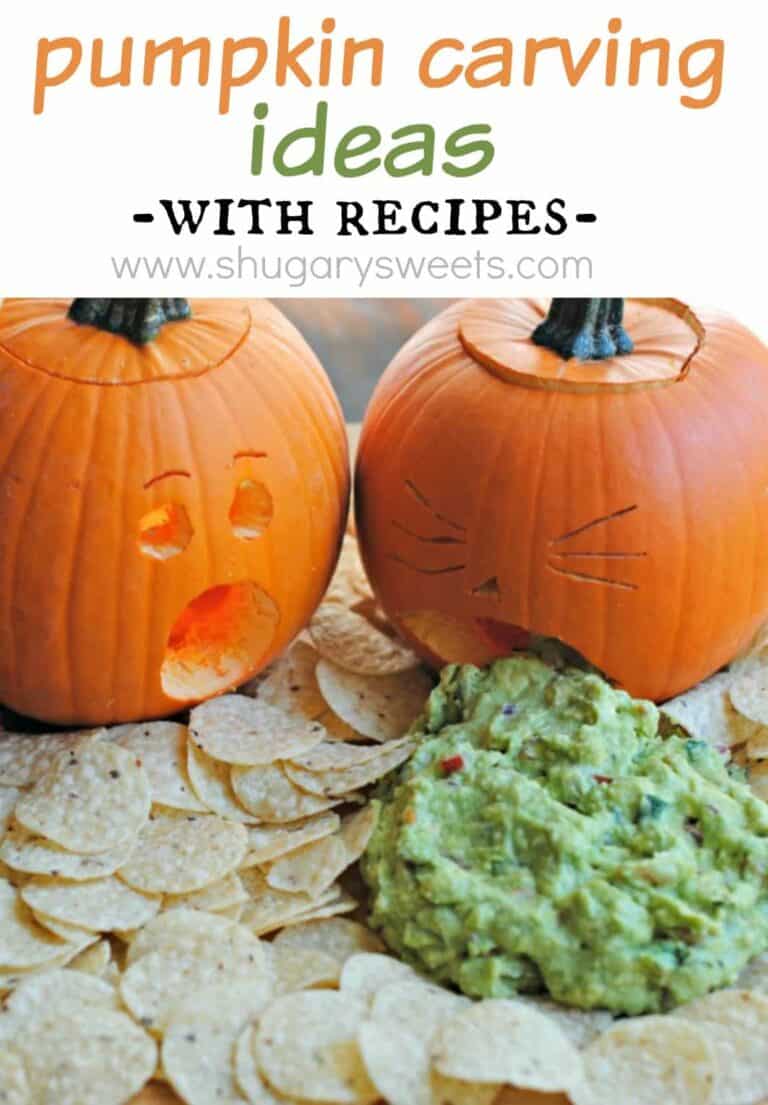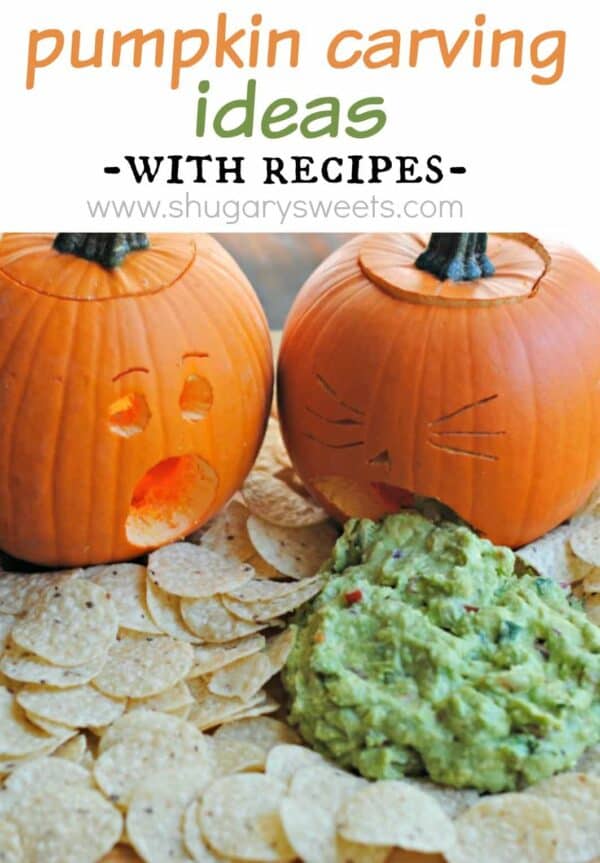 Scroll down for these awesome carving ideas…PLUS THREE RECIPES!!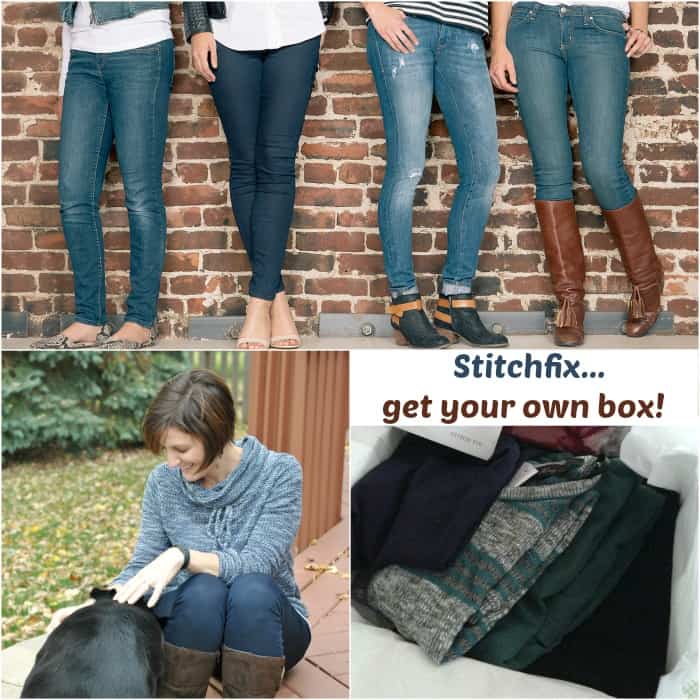 I'm back with another Stitch Fix
 review, guys! I've been loving all the comfortable fall clothes in my recent fixes. My husband snapped that photo of me sitting outside playing with our crazy dog! The sweater and the jeans are both from Stitch Fix. I love how everything fits!! I'm getting another fix next week, so be sure to follow me on twitter too, to see what I get!
What is Stitch Fix
? Basically, you sign up and fill out a style profile. The photo at the bottom of the collage above is "casual chic" which basically is the style of clothes I normally receive. You choose the date of delivery (you can also sign up for monthly deliveries, but that's totally optional). When you get your "fix" you have 3 days to try stuff on (which is great, because you can do it at home and see if items match). You'll receive 5 items, if you keep everything you get 25% off everything. If you return it all (I've never done this!!) you are charged $20. The items you receive may push you outside your style comfort zone, this is the part I love. I also love that I don't have to shop….I hate shopping for clothes! Anyways, give it a try and let me know what you think! stitchfix.com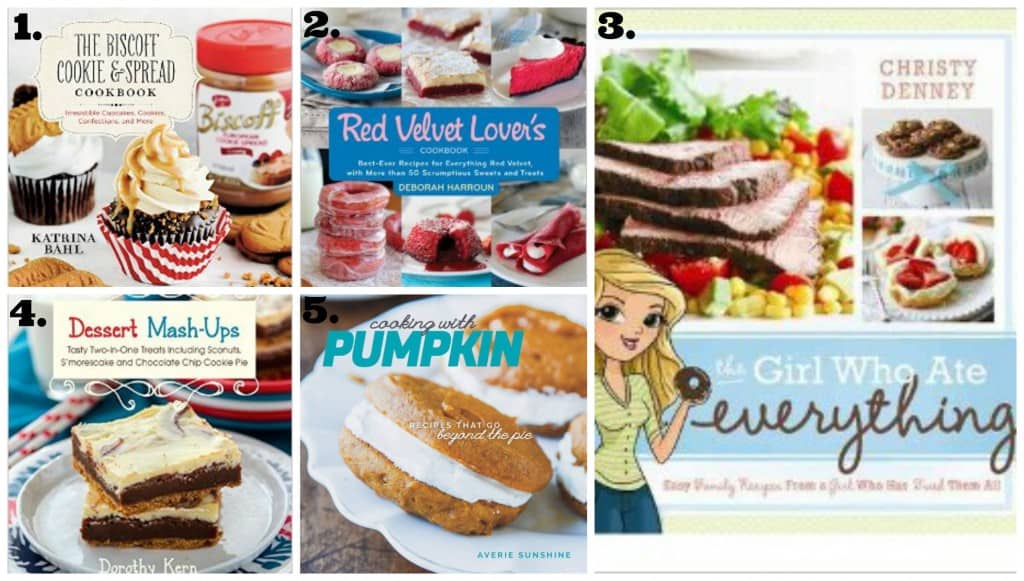 So. Many. Cookbooks. Some of my favorite blogger friends have put out cookbooks this year. I've been fortunate enough to get copies of these, and now I'm sharing with YOU, my thoughts!! Stay tuned for my big Black Friday giveaway in November, one winner will get a copy of all these…and SO SO MUCH MORE!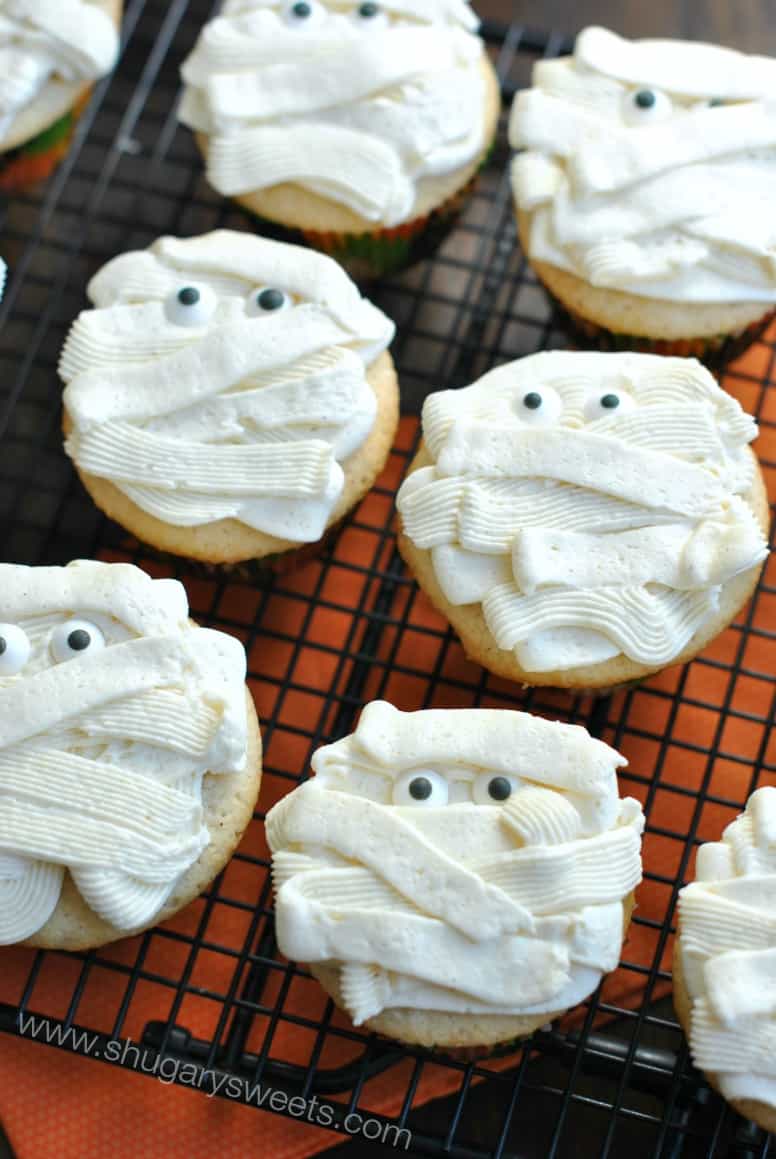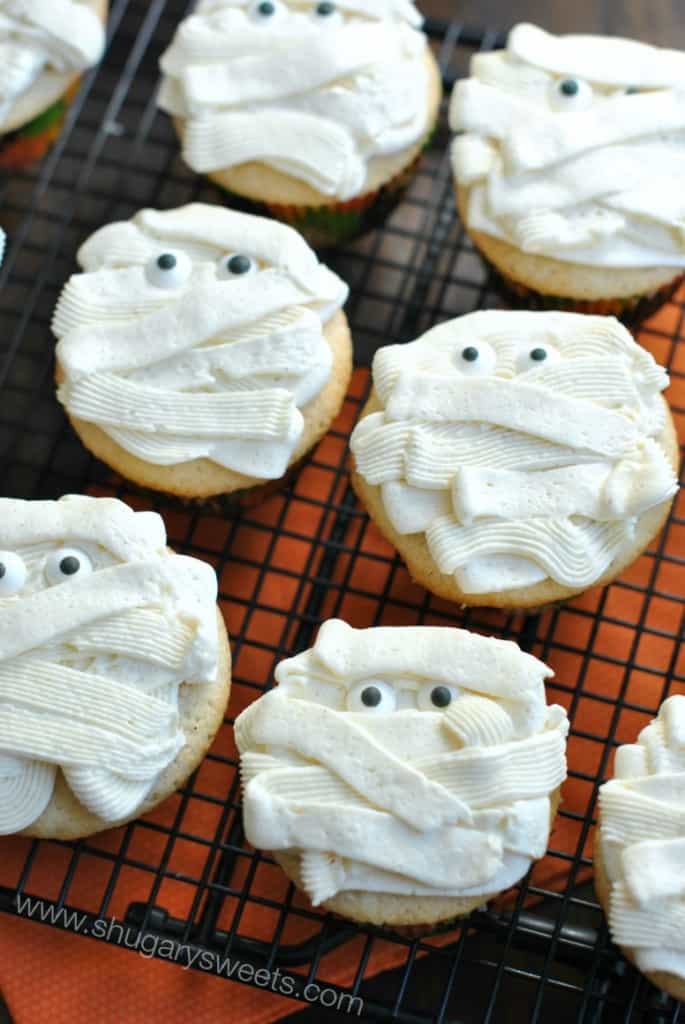 Are you ready for Halloween? Last weekend we spent the day helping our good friends set up their annual Haunted Garage! We brought these delicious Vanilla Bean Mummy Cupcakes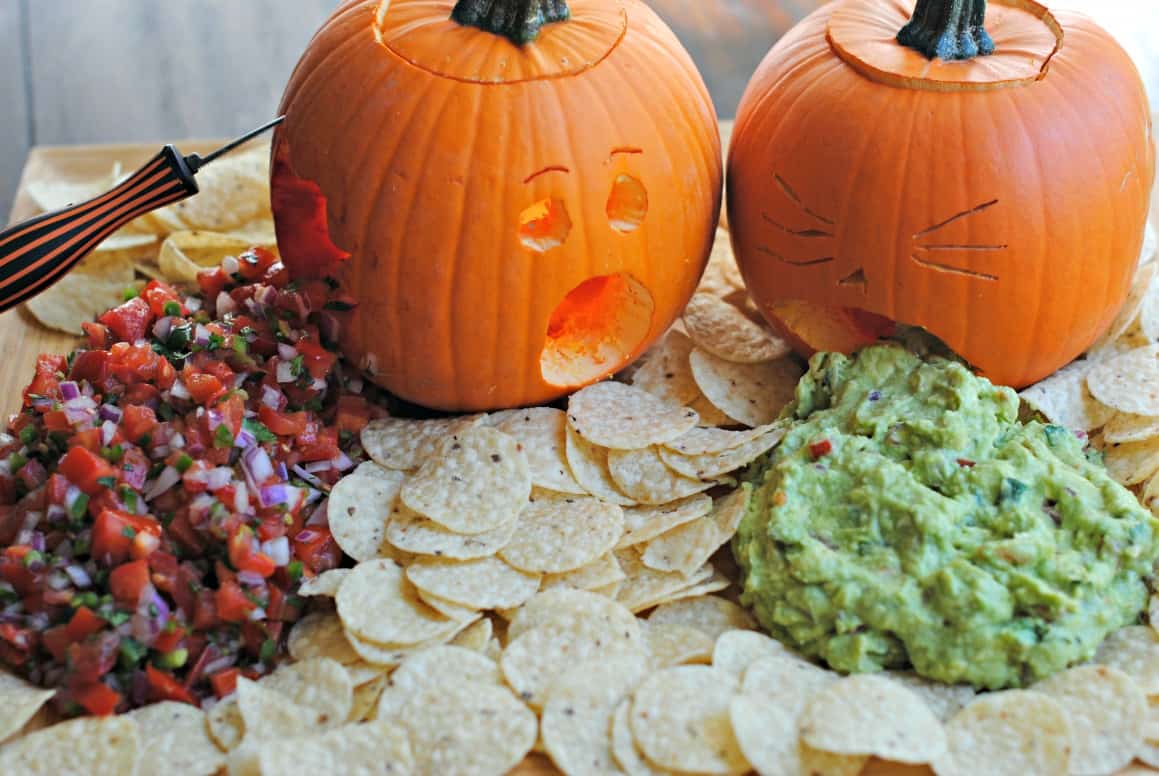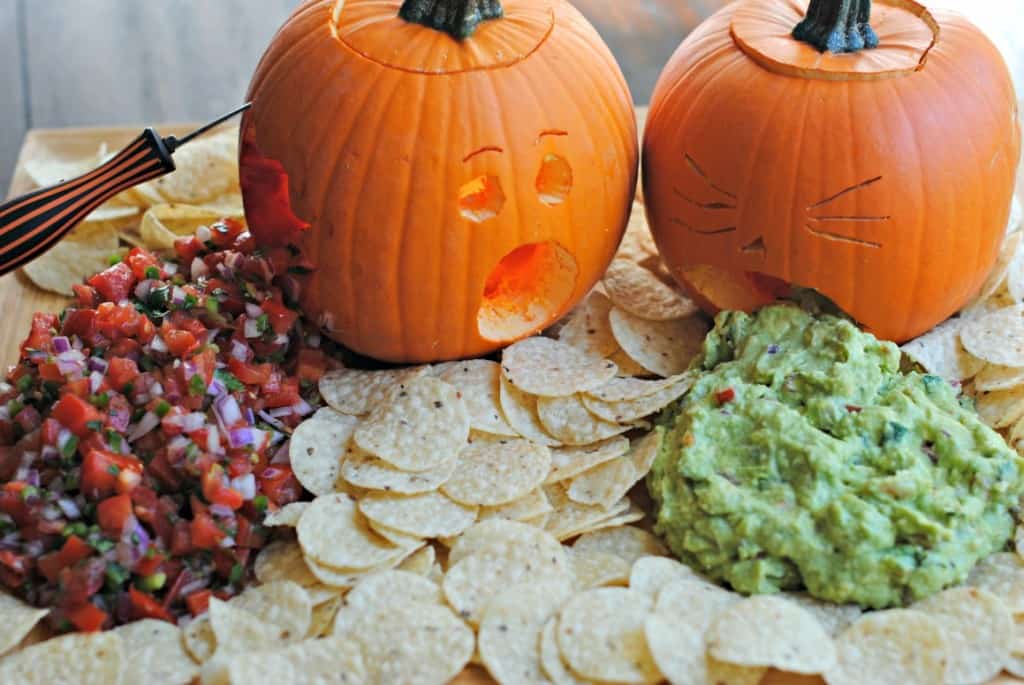 We also brought some Pumpkin…dips! I used Pumpkin Pie size pumpkins. One poor pumpkin had stab wounds on his side (with homemade pico de gallo coming out). The other pumpkin was a little sick (maybe from seeing all that pico de gallo) and was puking up guacamole!
Here are the recipes I used:
Pico de Gallo: This is our favorite version!
Guacamole: just a classic recipe for a delicious snack!
Roasted Pumpkin Seeds: one thing I added after taking this photo is some roasted pumpkin seeds. I sprinkled them over the salsa and guacamole to give them a little character. ENJOY!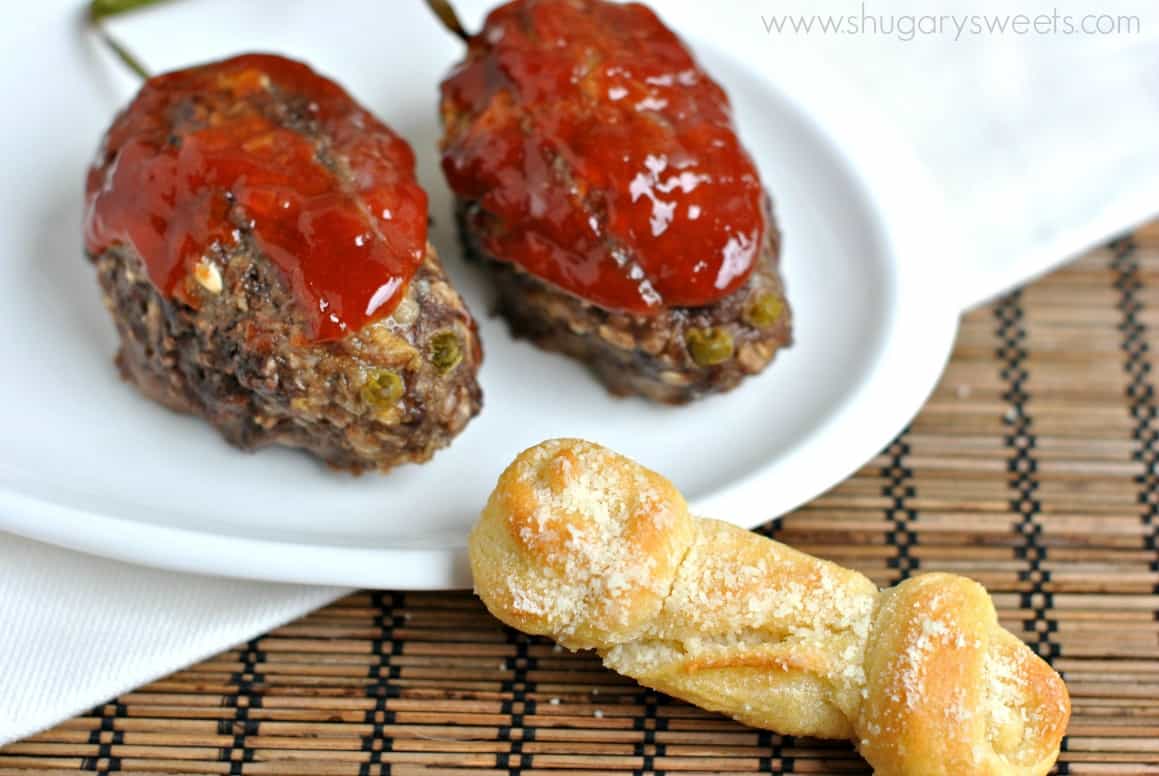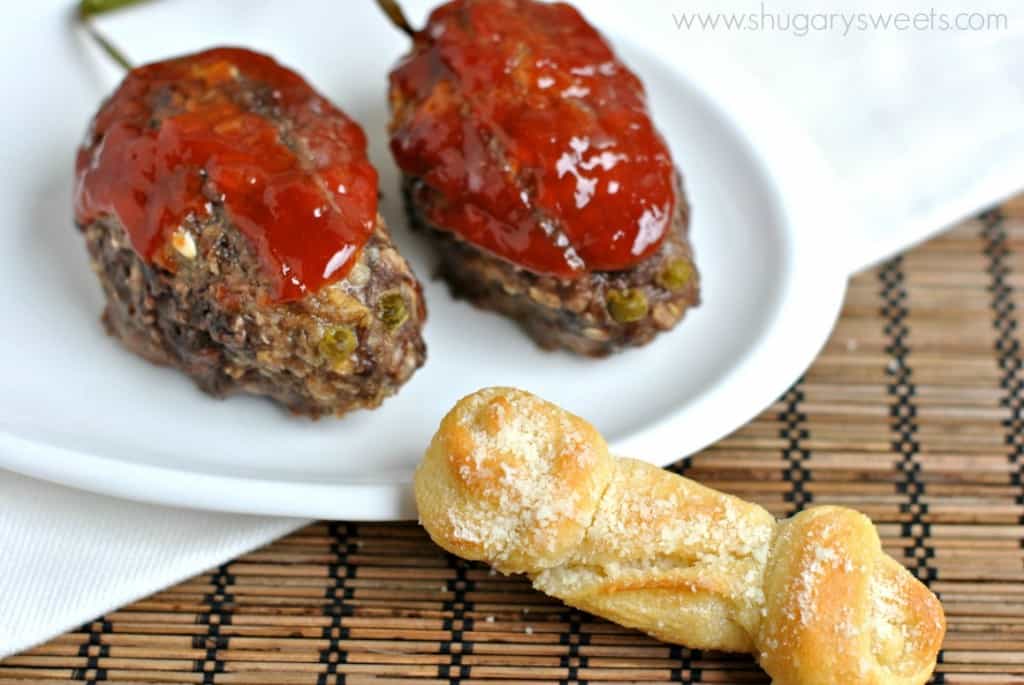 Speaking of Halloween, do you have your dinner planned? These Meatloaf (rats) with Breadstick (bones) are so tasty. And they are so fun for the kids!! Or, if you just love a good hearty meal, forget styling your food and make it regular. I know my son would have preferred his dinner to not look like bloody rats, bwahahaha!!!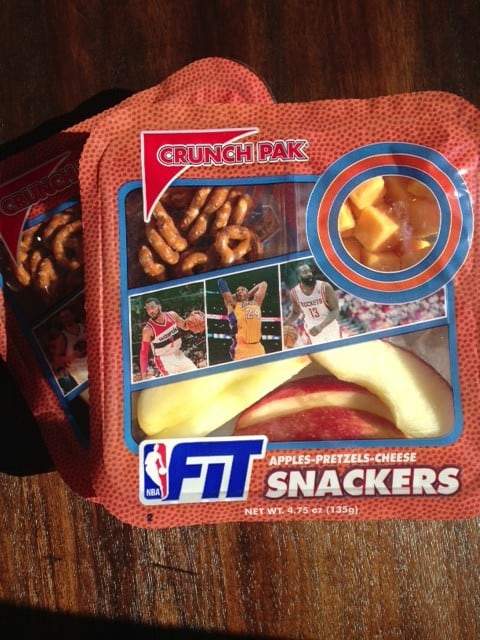 Crunch Pak Apples. It's no secret I have an awesome partnership with Crunch Pak. And from time to time they send me some awesome goodies to sample. These NBA Fit Snackers are so fun! My kids love sticking these in their lunches, and their friends love seeing the athletes on the packaging. You can find these at Walmart!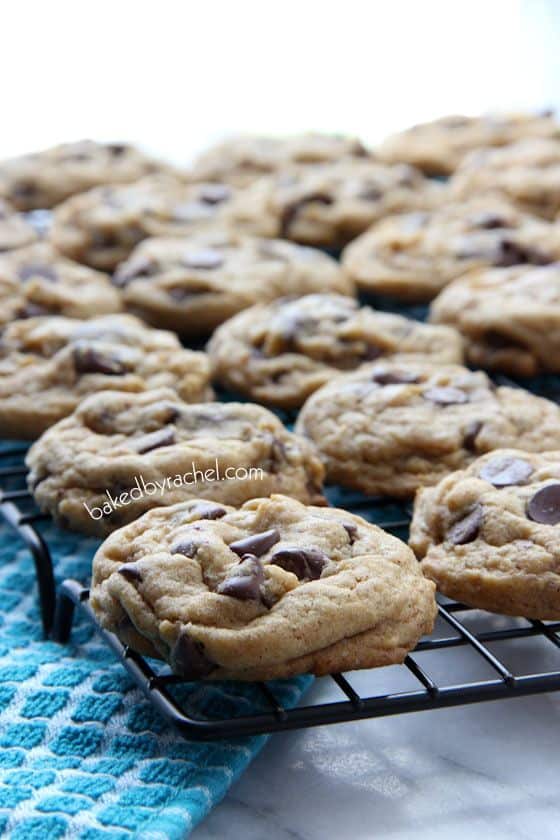 Pumpkin Chocolate Chip Cookies from Baked by Rachel. I will be sad when it's no longer socially acceptable to be posting and sharing Pumpkin recipes on the web. Until then, I'm hoarding all these delicious recipes on Pinterest!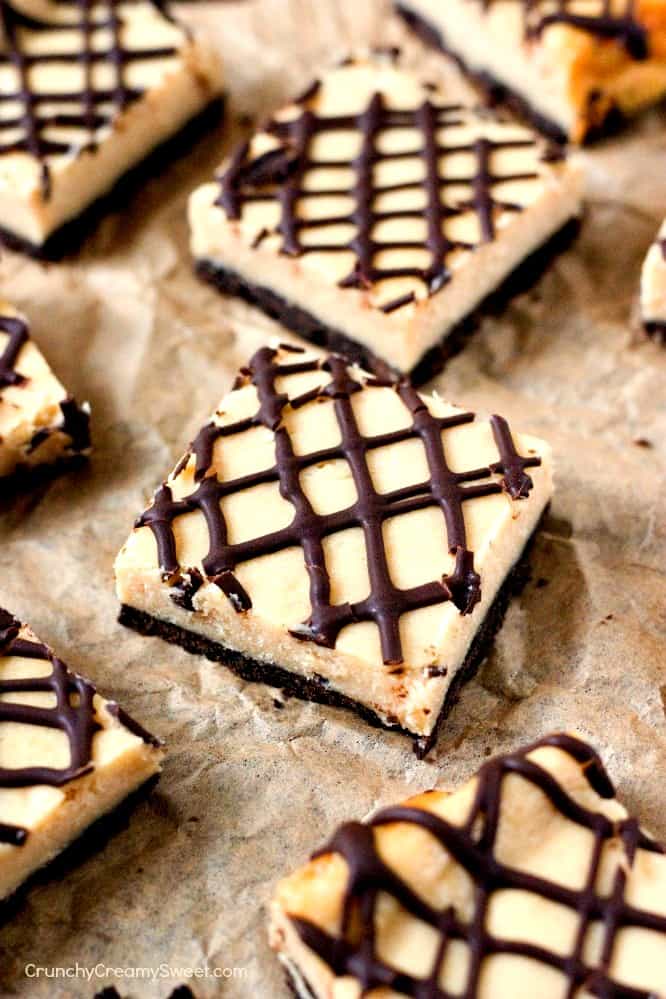 Chocolate Drizzled Peanut Butter Cheesecake Bars: how good do these look? I wish I had them in front of me right now!!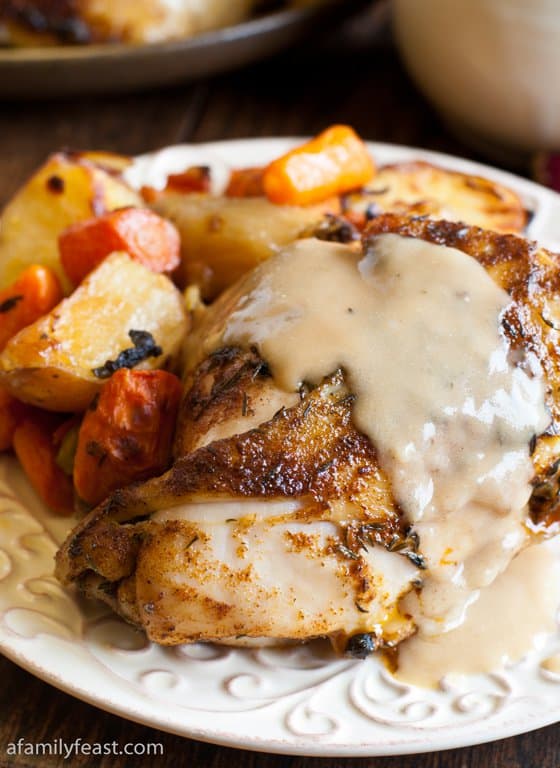 Finally, to finish up this month's Top Ten, a dinner recipe. My stomach growls just looking at this Oven Baked Chicken!! It's going on our menu next week! I can't wait!
Well, there you have it friends! My Top Ten for the month! What do you think? What's on your top ten?