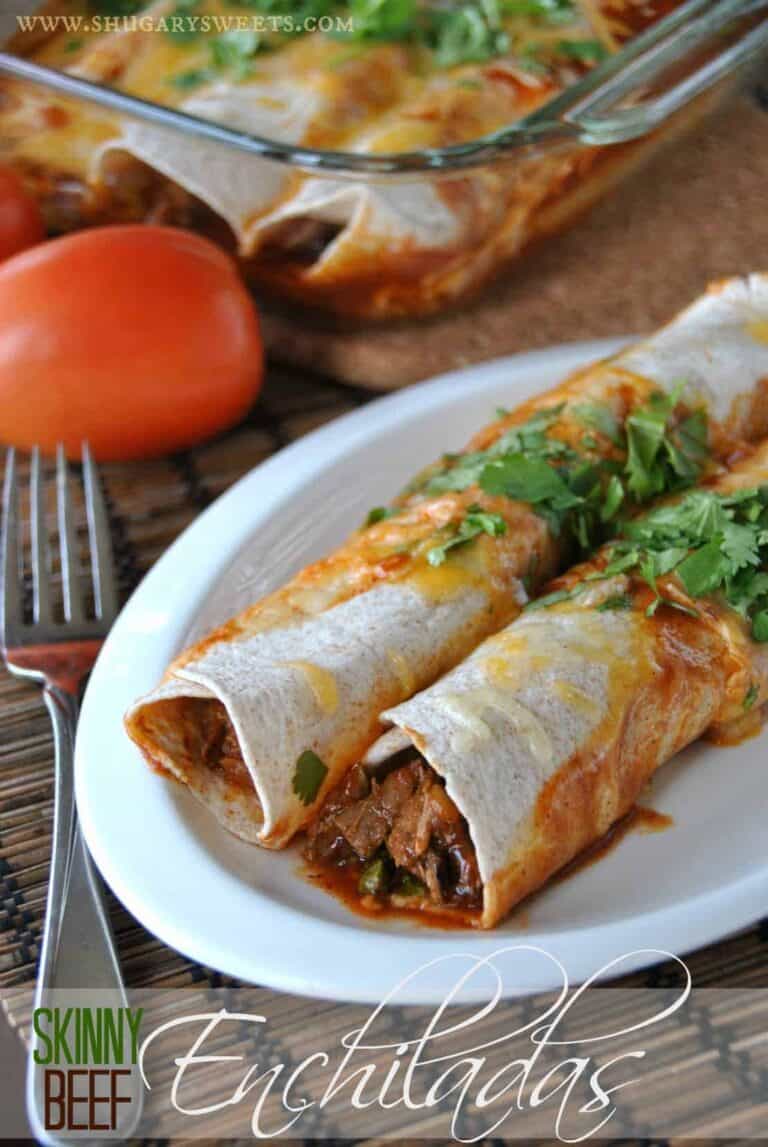 Today I have a double recipe for you! Cook once, eat twice. I don't know about you all, but I love making a big roast. It smells so good on a cold winter day!
However, leftovers can get boring. So why not plan a second meal for those leftovers? Today, I'm sharing a past recipe (for my French Dip Sandwiches) and a new recipe to use up the leftover beef. Plus these enchiladas are a little on the lighter side.
Lighter for me. Yes they are beef. I get it. But, I used only 1 1/2 cup reduced fat cheese (for the whole pan) and I used high fiber whole wheat tortillas. Feel free to substitute what your family would prefer.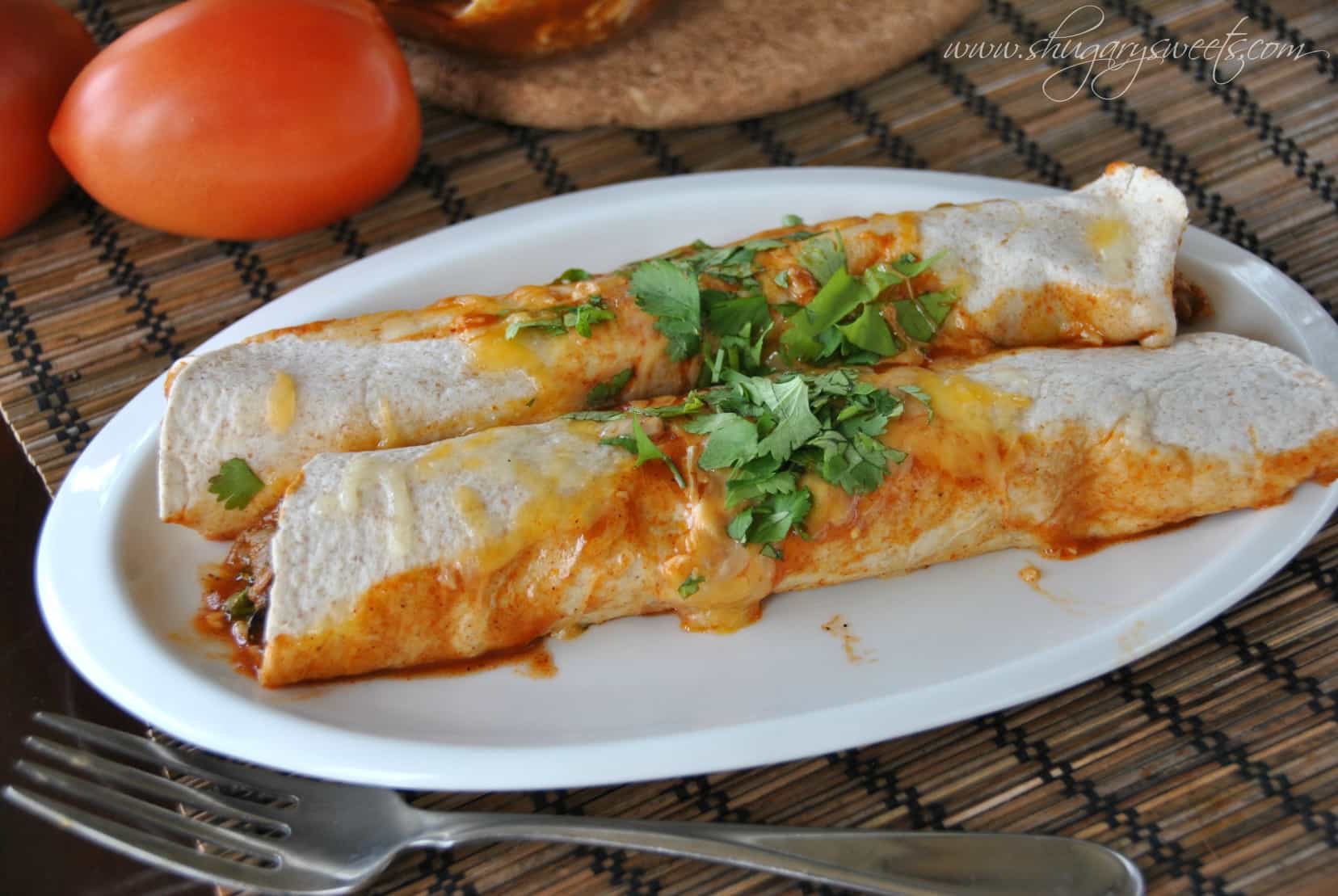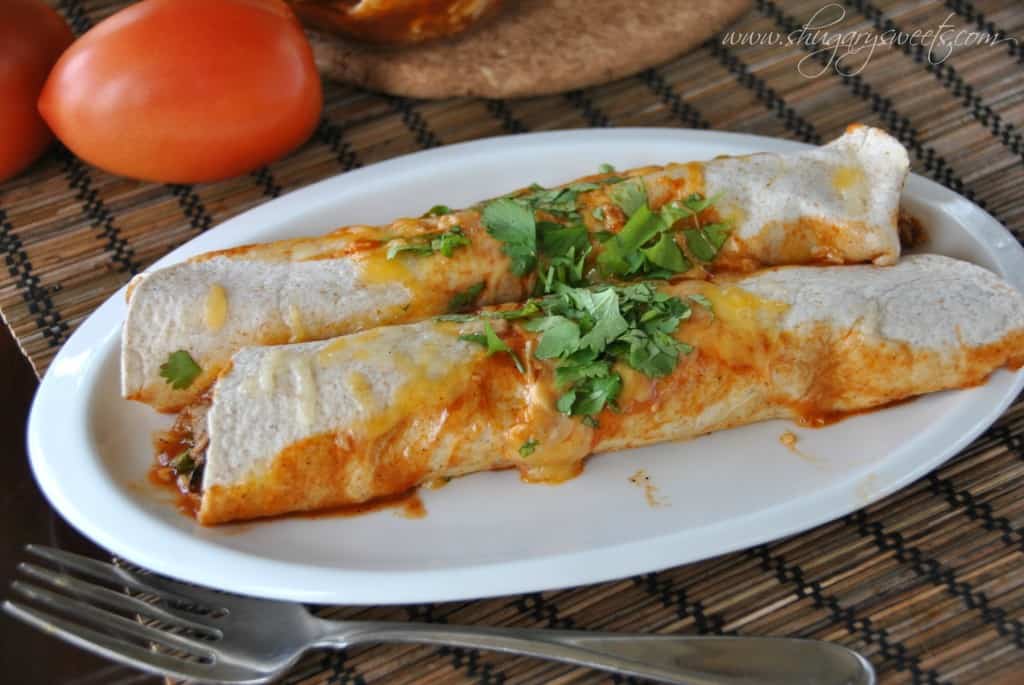 So, want to know how to plan this dinner? Got your shopping list ready?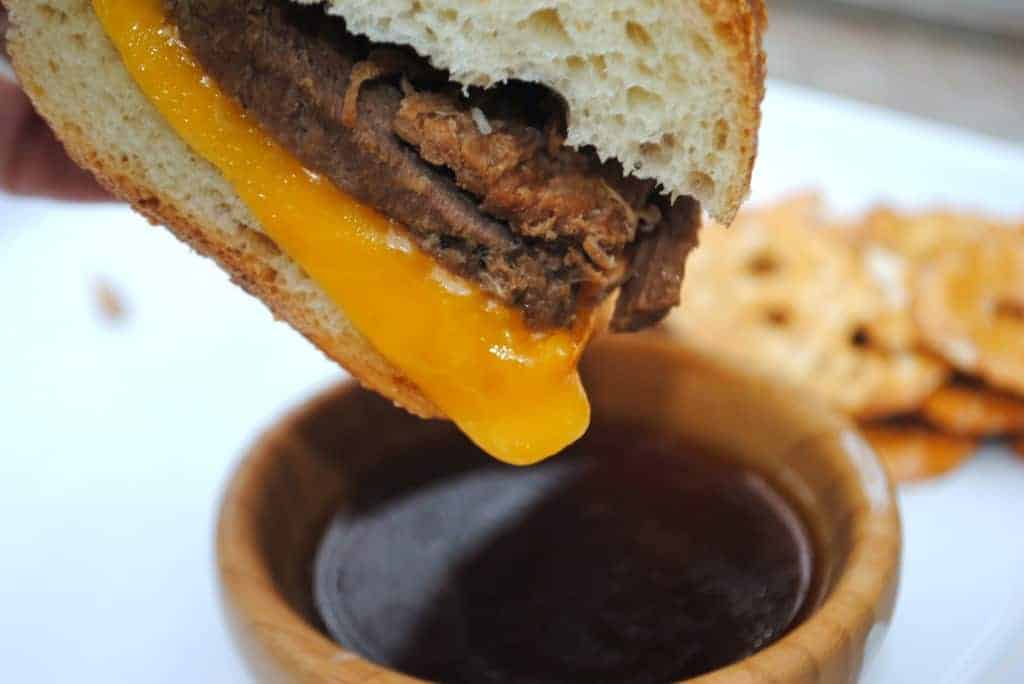 Day One: Slow Cooker French Dip Sammies: put your roast in your slow cooker with all your seasonings. Turn it on low and let it do the work. When it's time to eat, break out your favorite sliced cheese (we love colby-jack on our sandwiches) and crusty rolls. Assemble and eat. If you want, you can go an extra step and toast the cheese on your sandwich. Reserve your au jus for dipping your sammies. YUM. To save your meat for dinner number 2, store 4 cups of meat in a ziploc bag or other airtight container separate from your leftover au jus. (Feel free to keep the leftover juice though in case you don't use all your meat for your enchiladas). Make sense?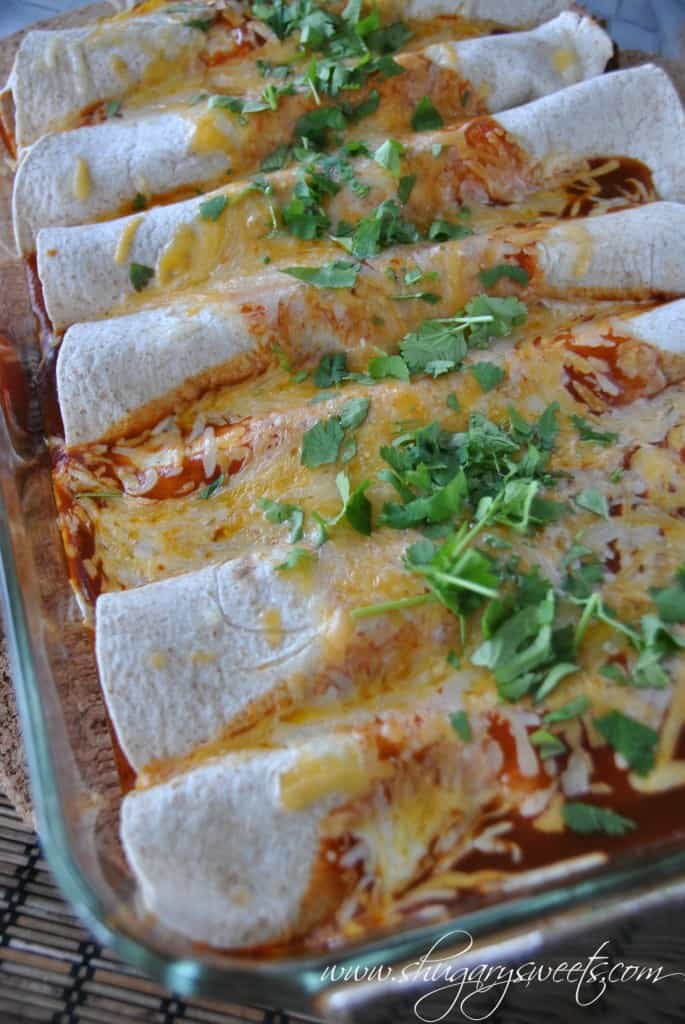 Day Two: Simmer your beef on the stovetop with required sauce and seasonings. Assemble enchiladas and bake. Serve and ENJOY!!! You can also skip the french dip sammies, cook your roast in your slow cooker, then begin my next step of simmering your beef on the stovetop. The recipe will be written this way!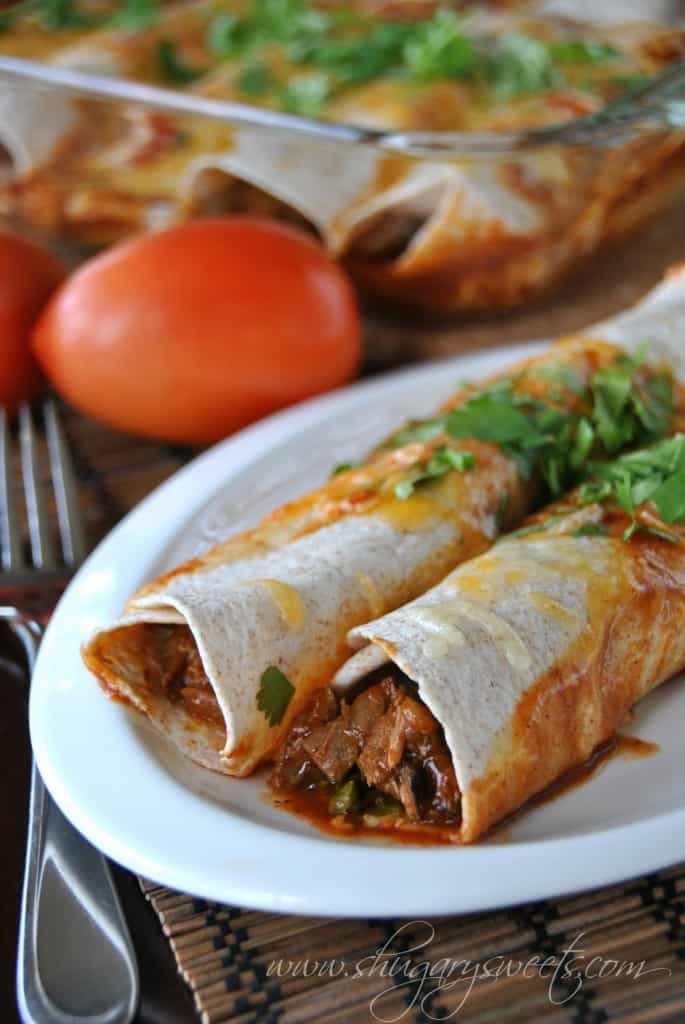 Connect with Shugary Sweets!
Instagram | Facebook | Twitter | Google+ | Pinterest | Bloglovin'
Want more dinner ideas? Here are some of my favorite Slow Cooker meals:
Slow Cooker BBQ Brisket: who says brisket has to be dry and boring? Not when you cook it my way!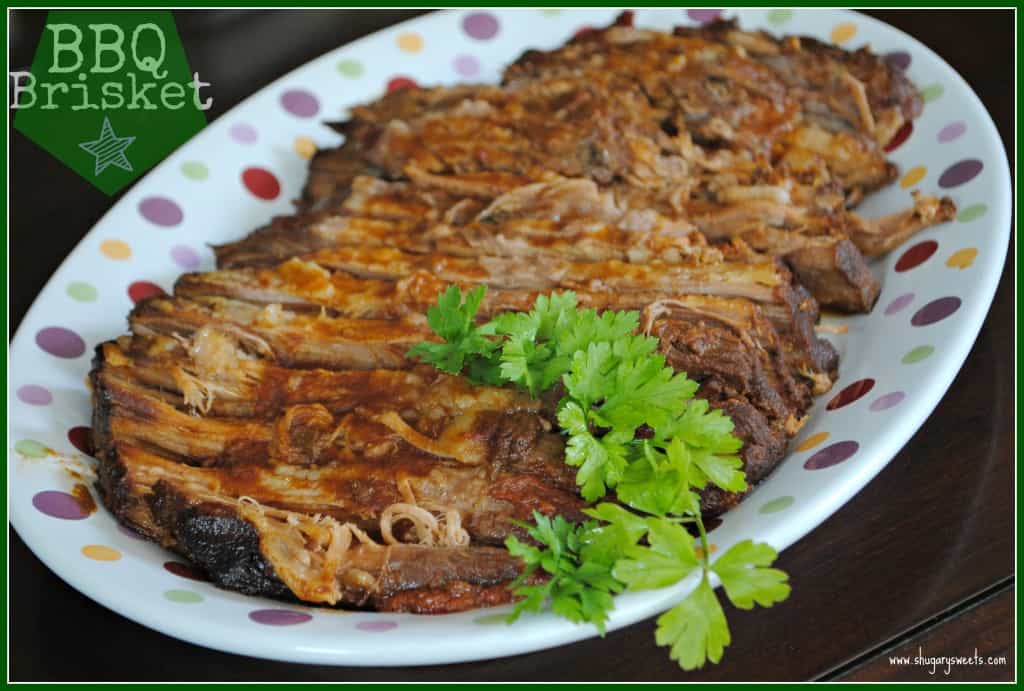 Slow Cooker Chicken Enchilada Soup: a hearty, spicy soup for your cold winter day!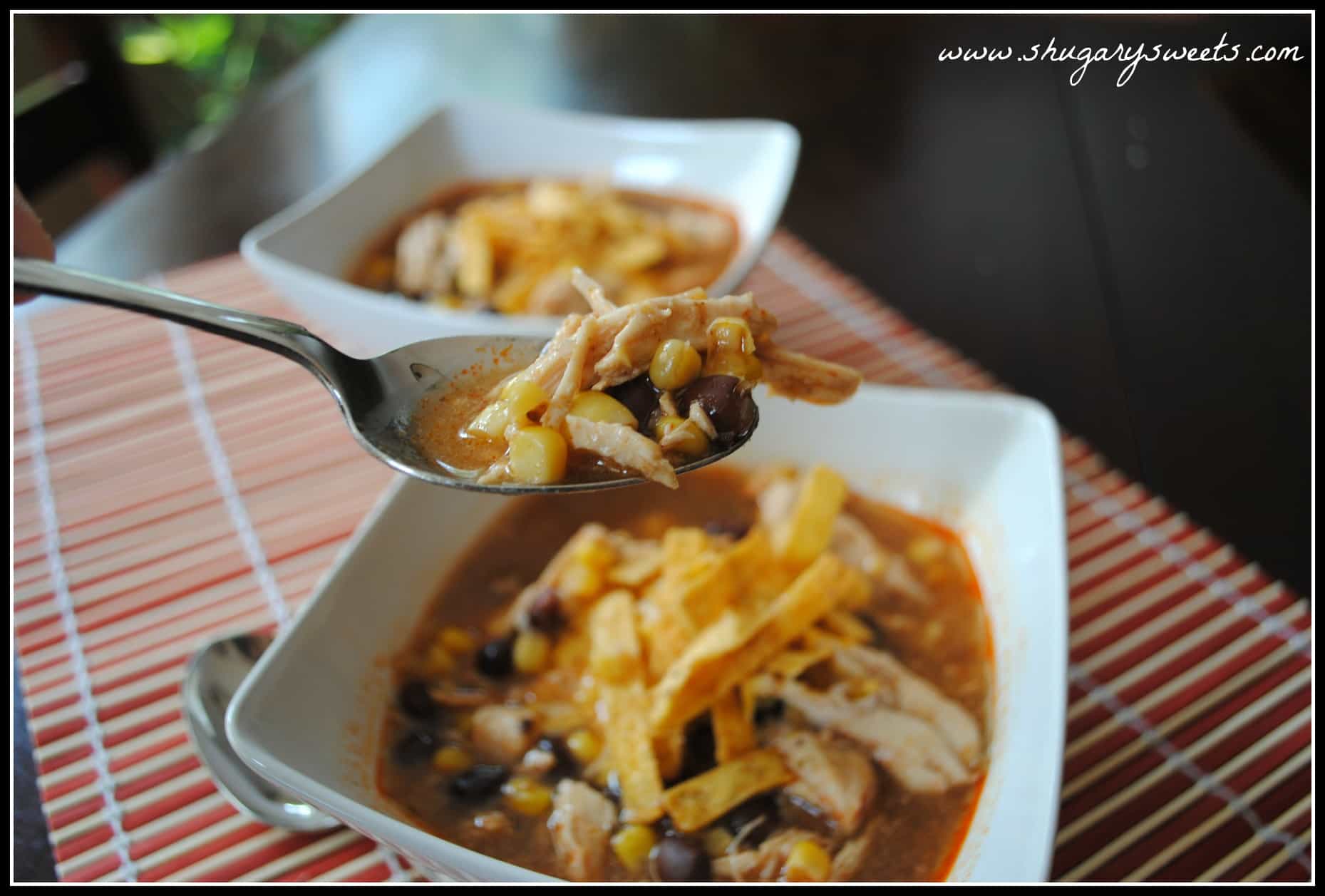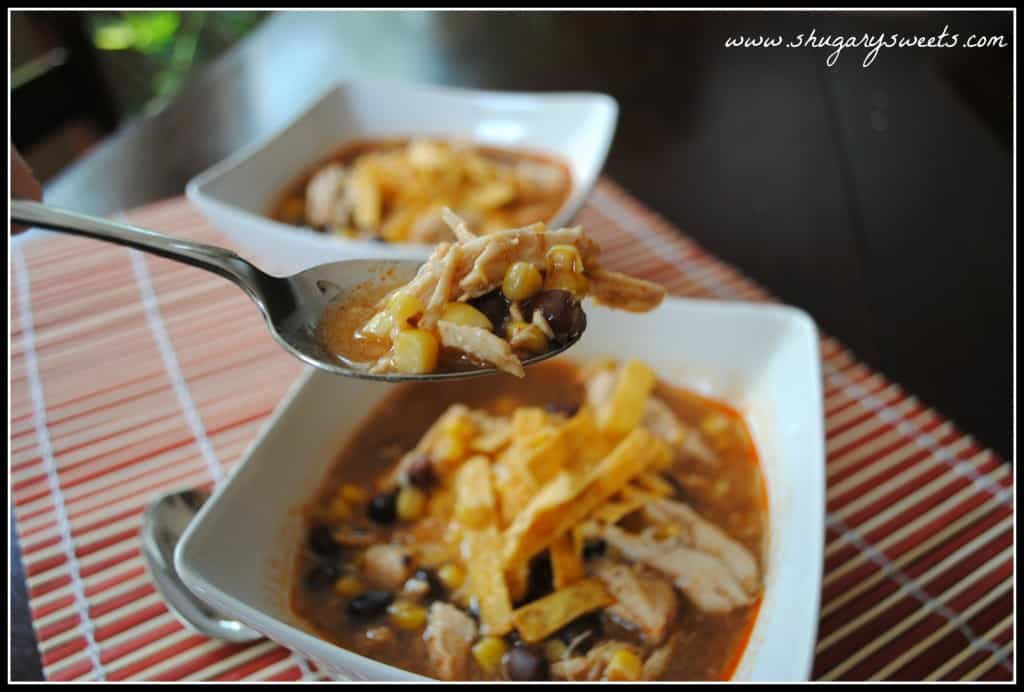 Slow Cooker Chipotle Pork with Mango Slaw: one of my favorite dinners. Ever. Served with corn muffins you can't go wrong!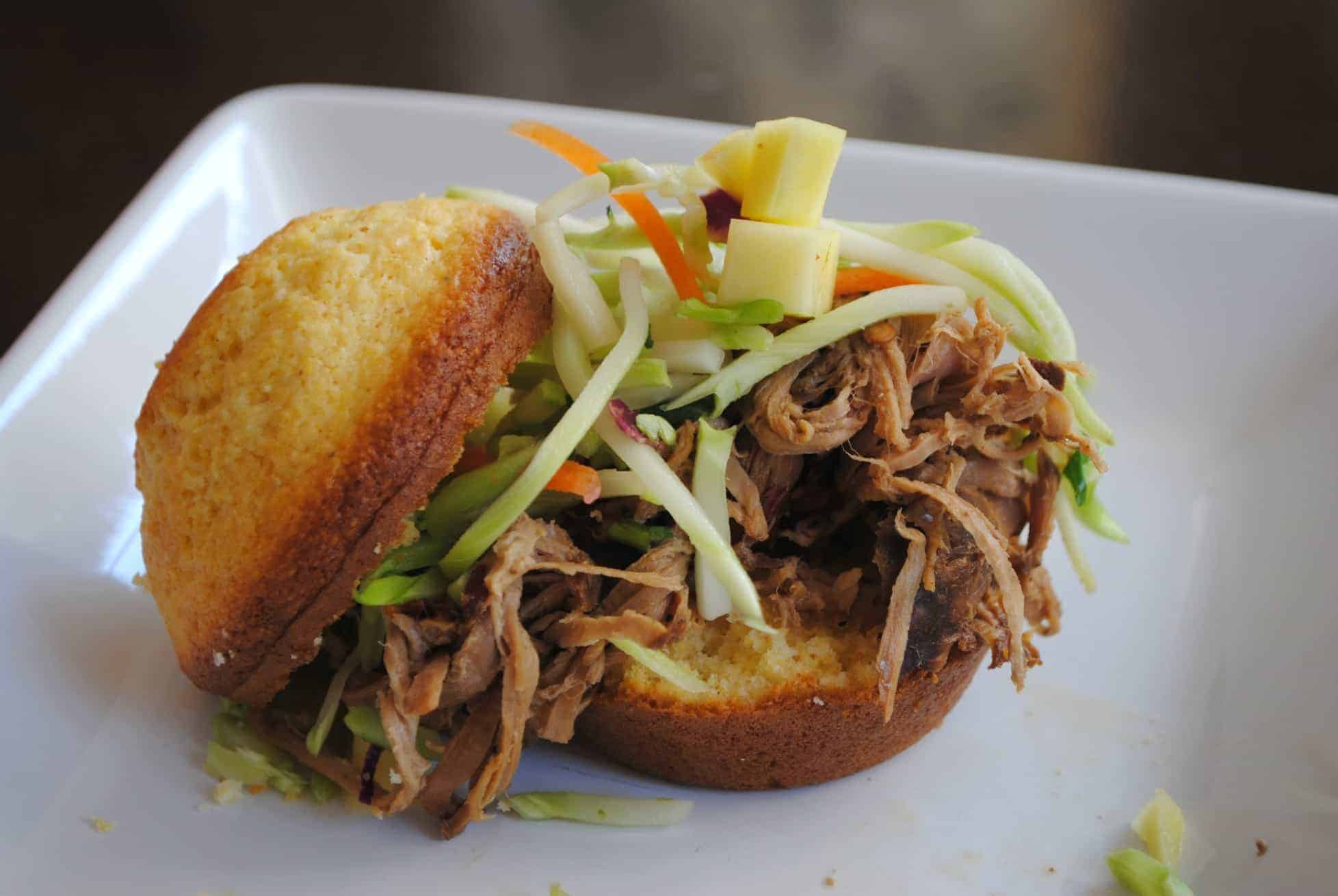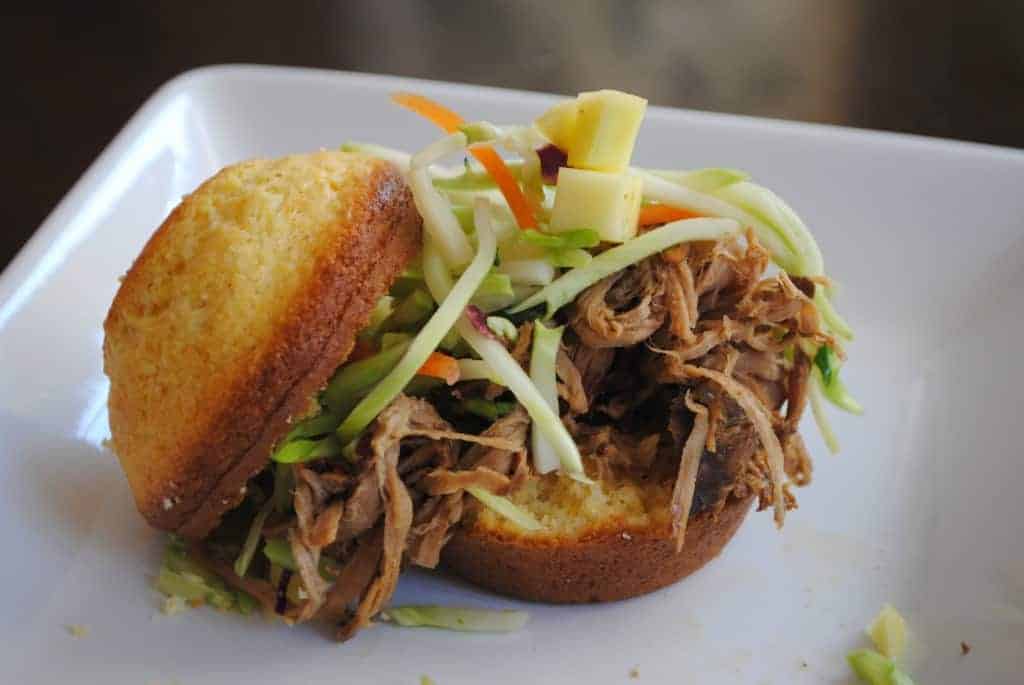 Slow Cooker Barbacoa with Cilantro Lime Rice: move over Chipotle, copy cat recipe here!