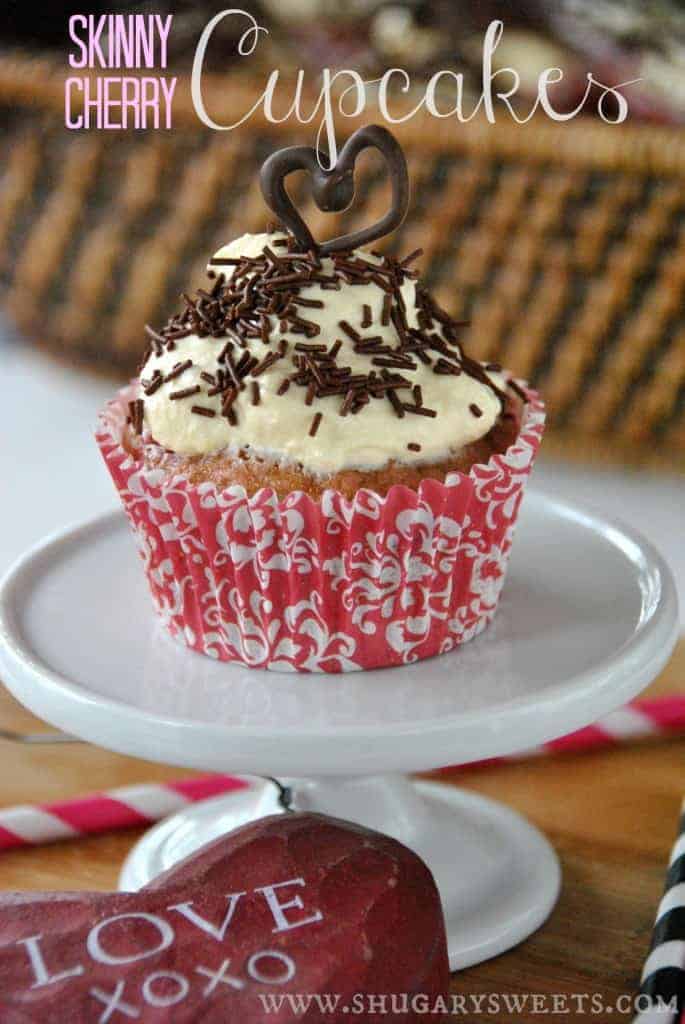 I am not a big "skinny" dessert fan. If I'm going to eat dessert, I prefer it to be quite satisfying. And usually, skinny desserts leave me wanting more.
But not this time. Although, really, I'm not sure how YOU qualify a dessert as skinny. So we will call these skinny-ish, or skinnier cupcakes.
For the cupcakes, I combined one box of yellow cake mix with 1 can of cherry pie filling and 2 eggs. Better than oil, right?
And for the frosting I used a box of sugar free vanilla pudding mix with fat free Cool Whip and skim milk. Totally skinny stuff right there. (since I normally use butter, powdered sugar and cream cheese, we're talking total diet food here).
I topped each one with a little chocolate heart, enough to satisfy that chocolate craving you might have. And eating this out of the refrigerator? Nice and cold? Yeah, I was not left wanting more.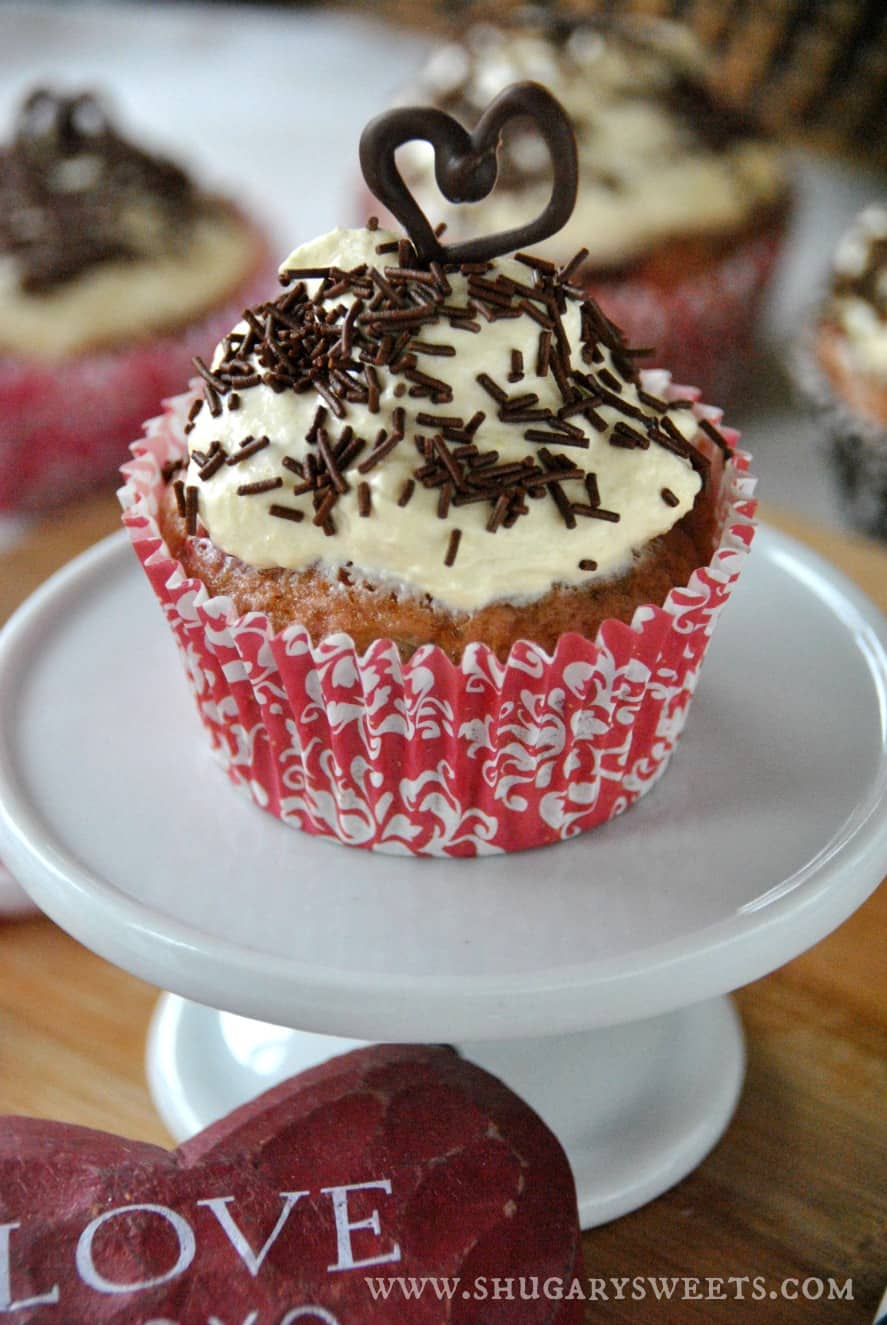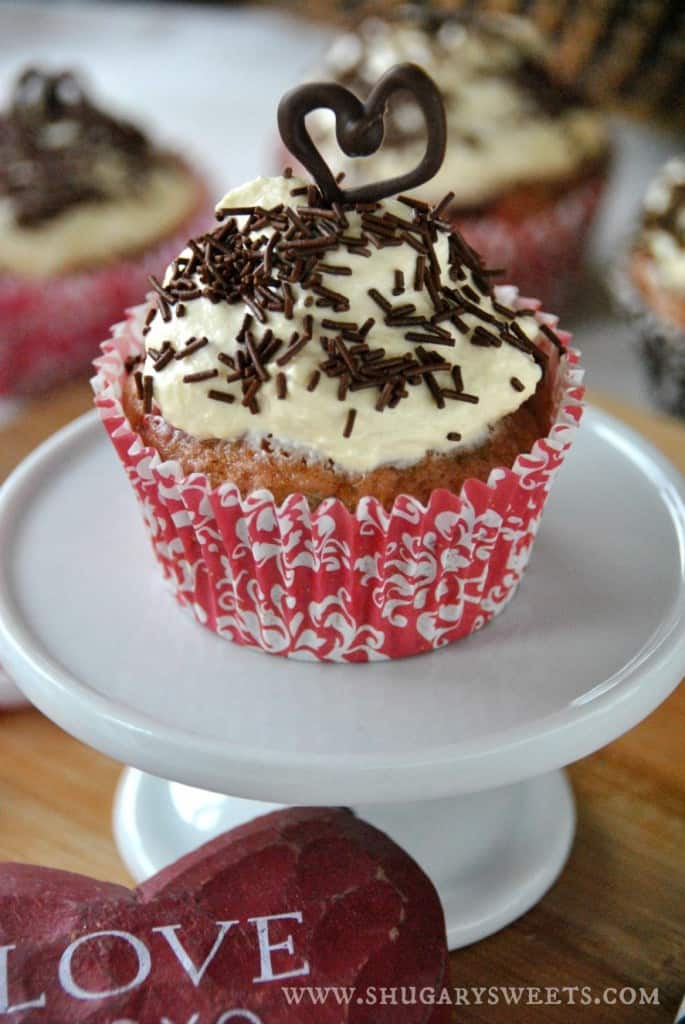 So if you're looking for a skinnier dessert recipe this New Year, give these cupcakes a try! I used Lucky Leaf Cherry pie filling, but feel free to try another flavor if you choose! Or Chocolate pudding mix for the frosting. Lots of options!
Want more SKINNY-ish recipes? Here are a few of my favorites….
 Pineapple Coconut Cupcakes: 2 ingredient cupcakes with a "lighter" frosting! Perfect if you are craving dessert, but not wanting to ruin your diet!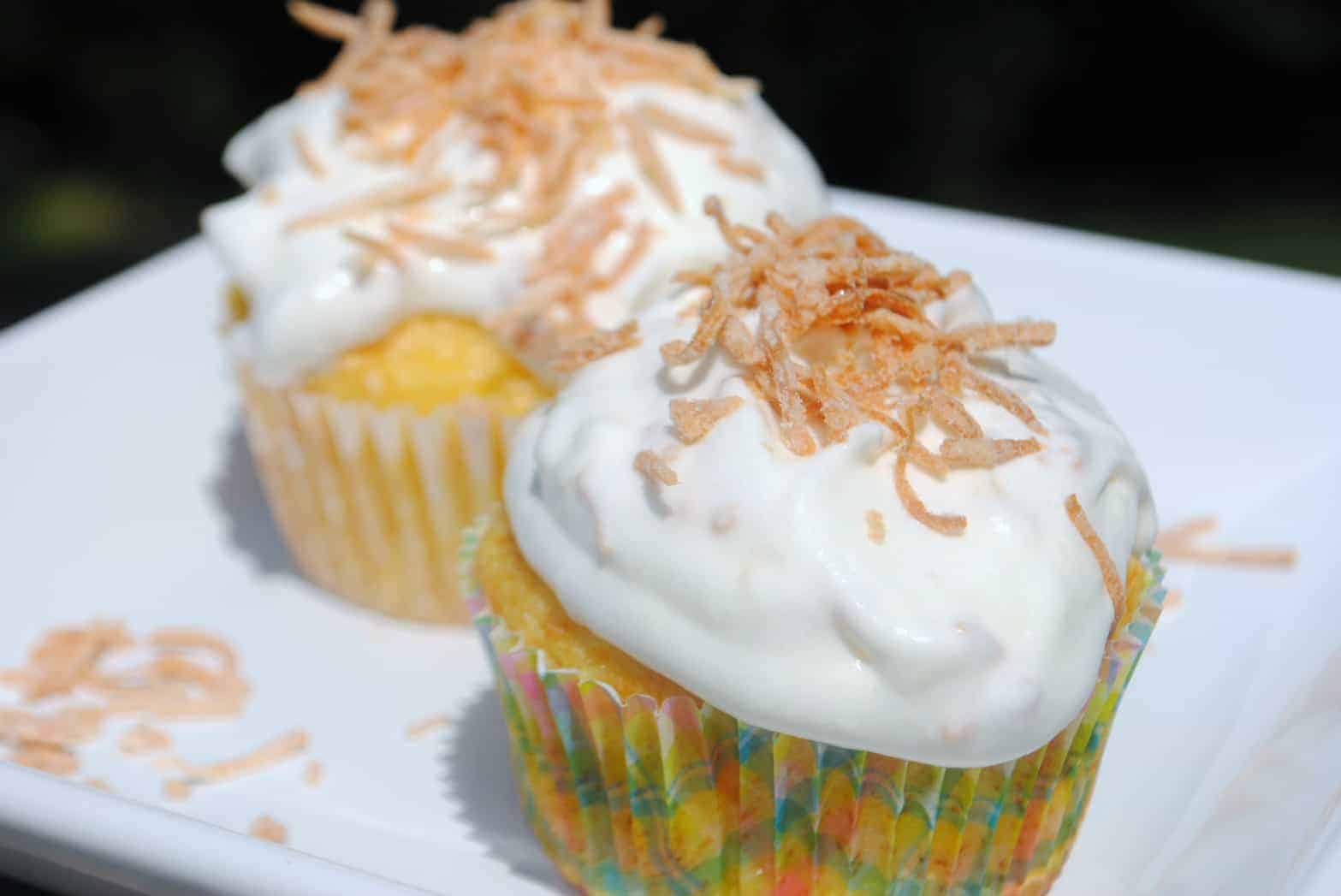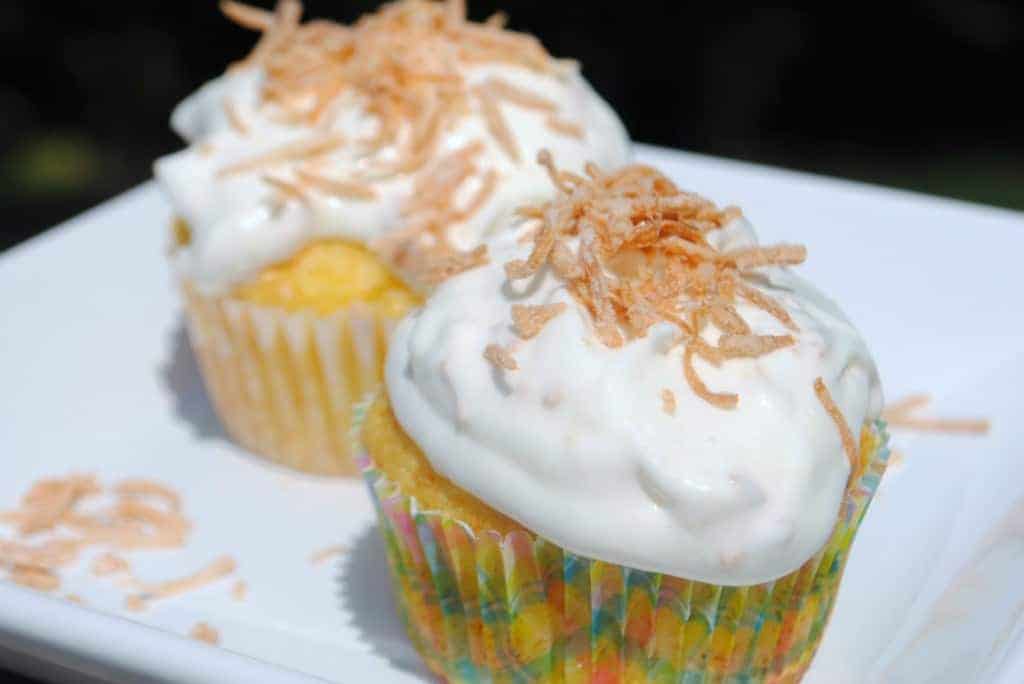 Chocolate Banana Eggrolls: need to satisfy a chocolate craving without crashing over the deep end? Try these. PLEASE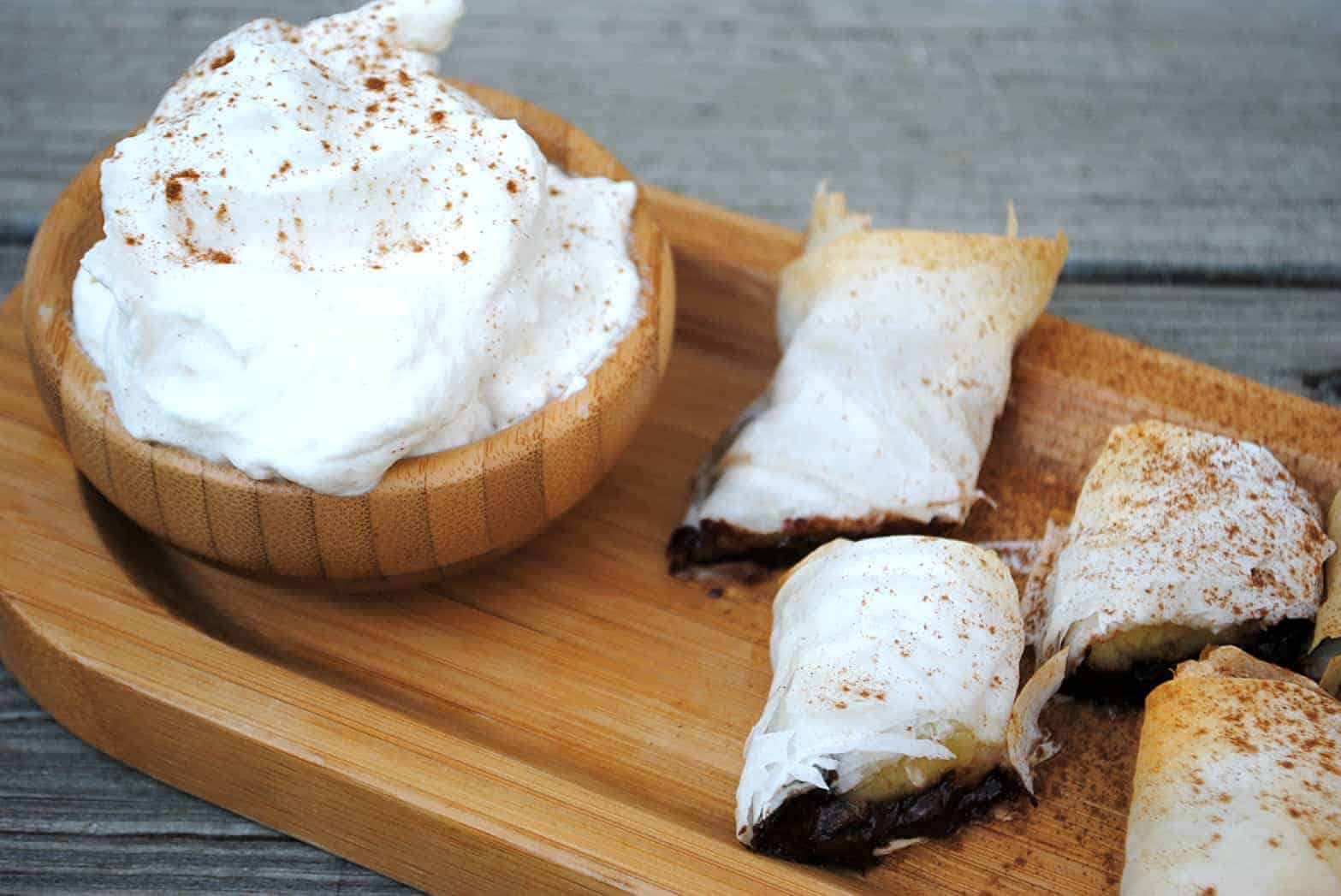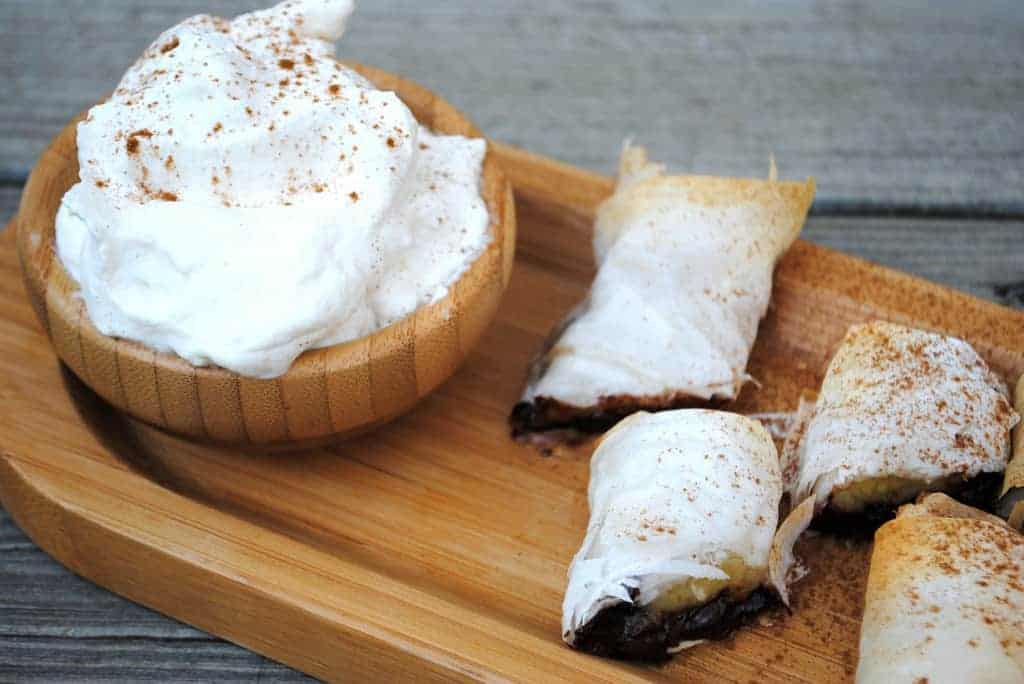 Looking for some healthy dinner options? Here's a few of my favorites:
Spicy Grilled Fish with Citrus Slaw: perfectly seasoned and grilled tilapia recipe served with a tangy citrus slaw!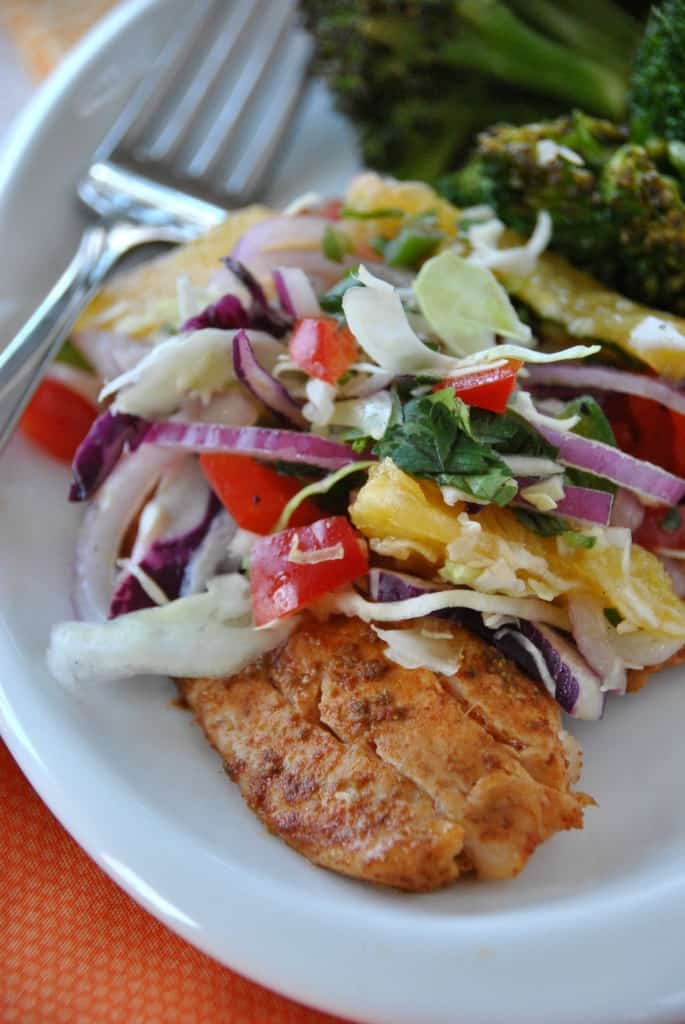 Skinnier Beef Enchiladas: slow cooker shredded beef enchiladas. As good as it sounds. And easy too!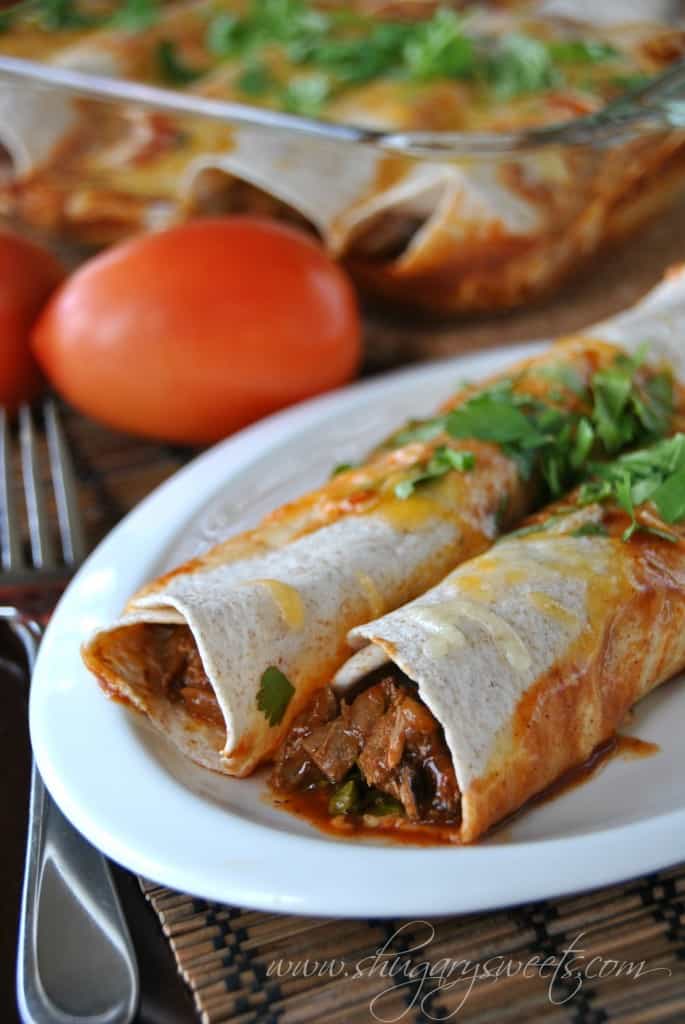 Santa Fe Stuffed Peppers: a healthy twist to a classic dinner!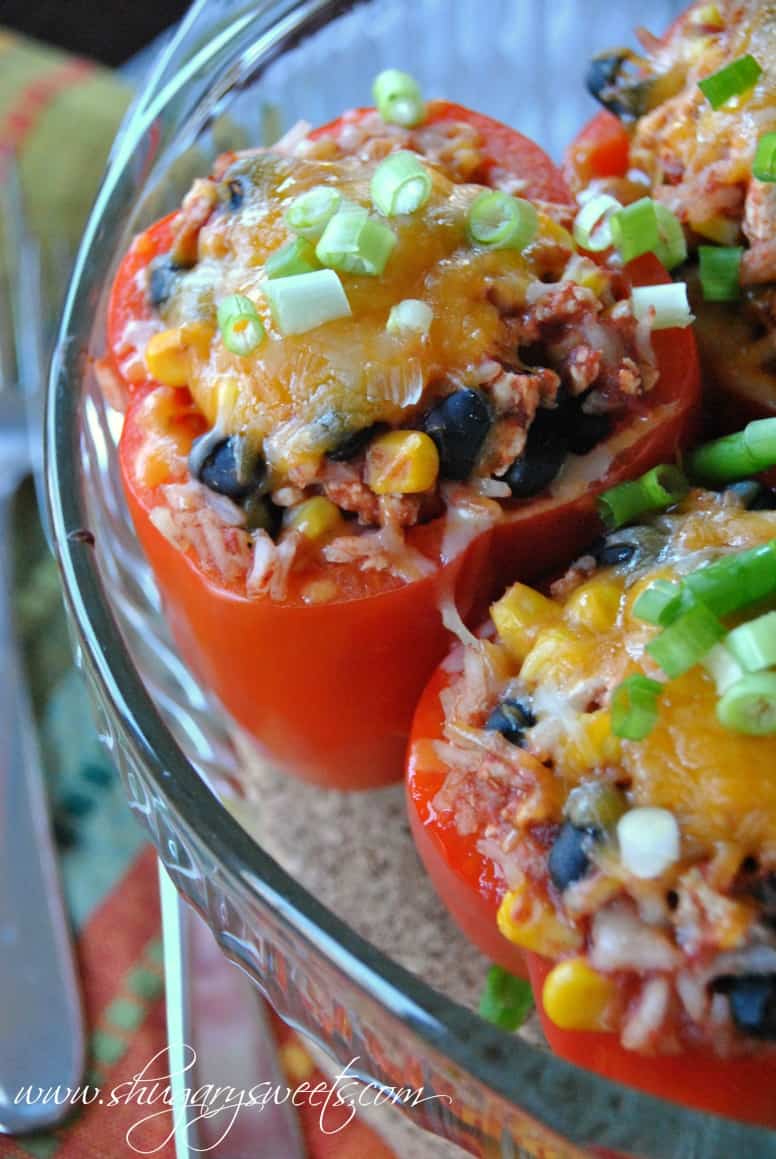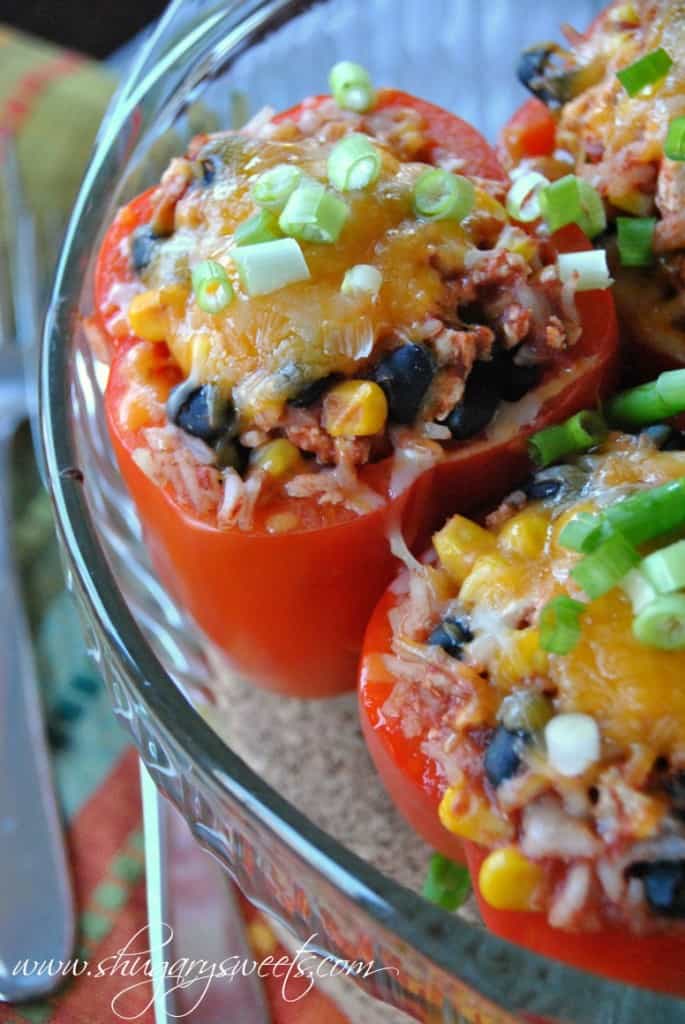 Connect with Shugary Sweets!
Instagram | Facebook | Twitter | Google+ | Pinterest | Bloglovin'
Linked To: What's Cookin  36th Avenue  Chic and Crafty