Skinny Cherry Cupcakes for Valentine's Day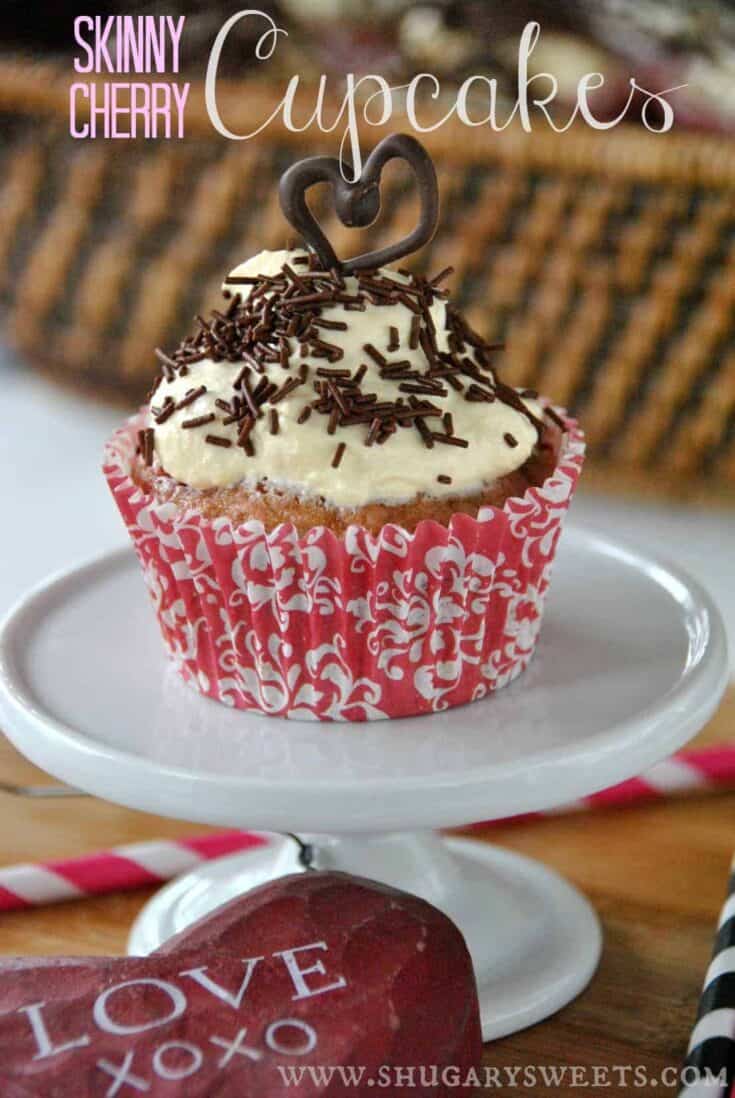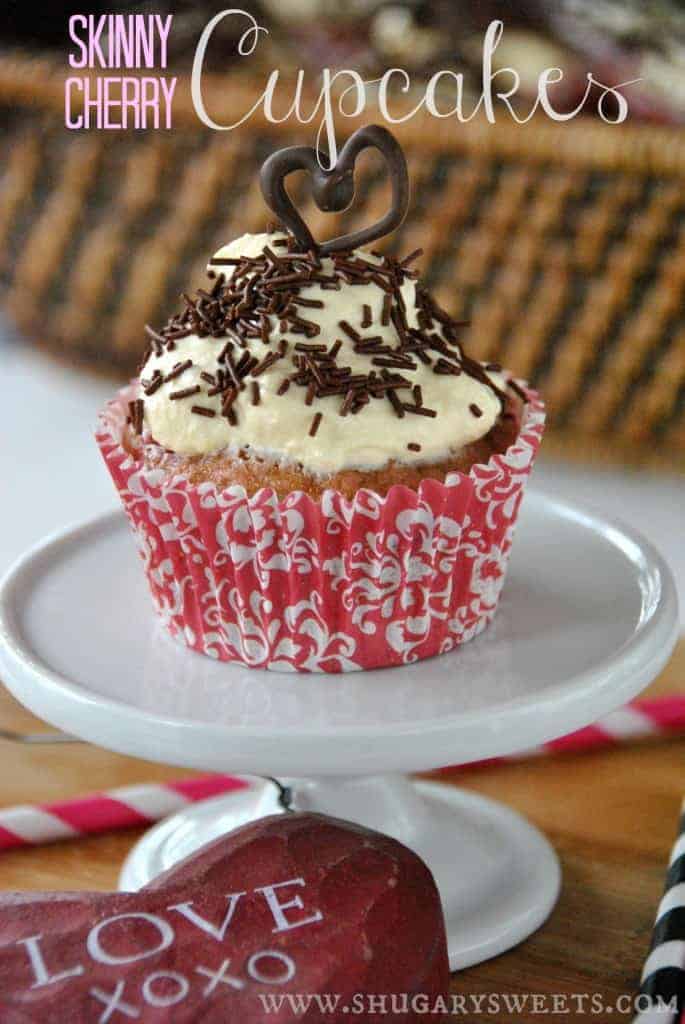 I am not a big "skinny" dessert fan. If I'm going to eat dessert, I prefer it to be quite satisfying. And usually, skinny desserts leave me wanting more.
But not this time. Although, really, I'm not sure how YOU qualify a dessert as skinny. So we will call these skinny-ish, or skinnier cupcakes.
For the cupcakes, I combined one box of yellow cake mix with 1 can of cherry pie filling and 2 eggs. Better than oil, right?
And for the frosting I used a box of sugar free vanilla pudding mix with fat free Cool Whip and skim milk. Totally skinny stuff right there. (since I normally use butter, powdered sugar and cream cheese, we're talking total diet food here).
I topped each one with a little chocolate heart, enough to satisfy that chocolate craving you might have. And eating this out of the refrigerator? Nice and cold? Yeah, I was not left wanting more.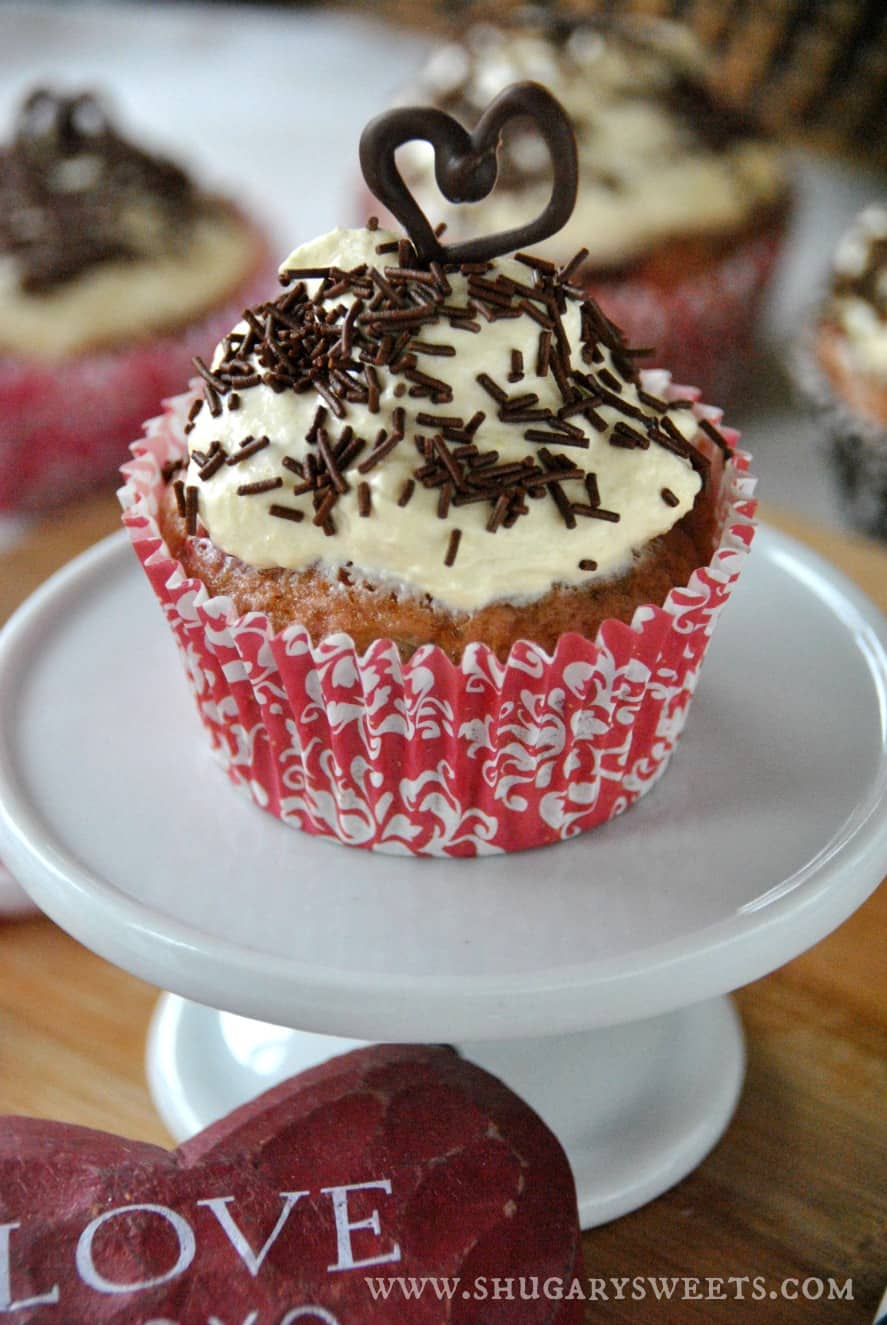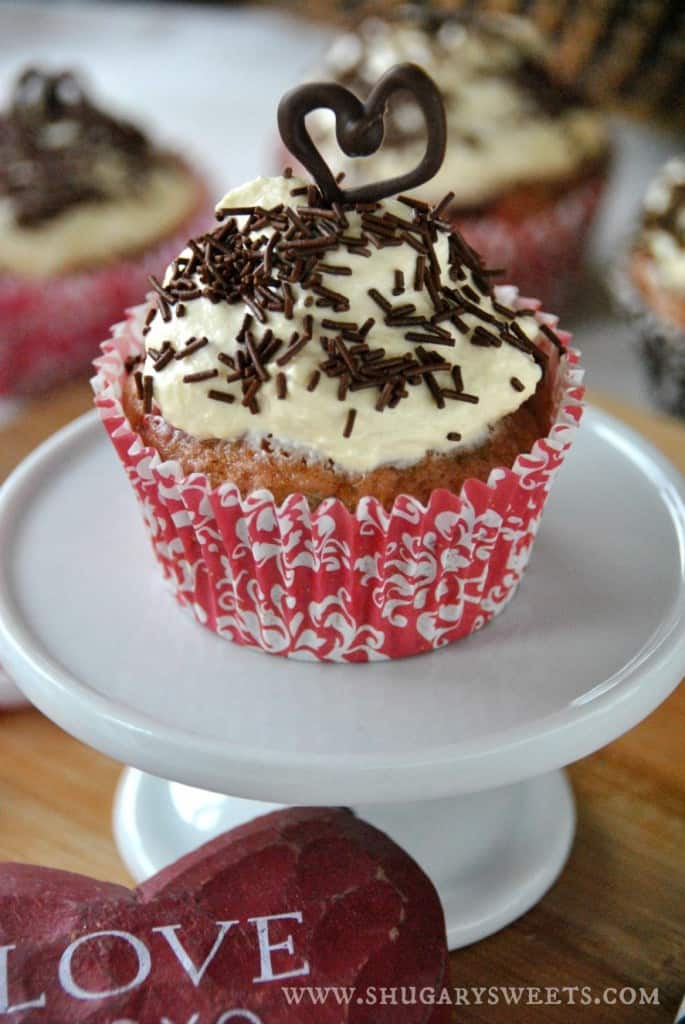 So if you're looking for a skinnier dessert recipe this New Year, give these cupcakes a try! I used Lucky Leaf Cherry pie filling, but feel free to try another flavor if you choose! Or Chocolate pudding mix for the frosting. Lots of options!
Want more SKINNY-ish recipes? Here are a few of my favorites….
 Pineapple Coconut Cupcakes: 2 ingredient cupcakes with a "lighter" frosting! Perfect if you are craving dessert, but not wanting to ruin your diet!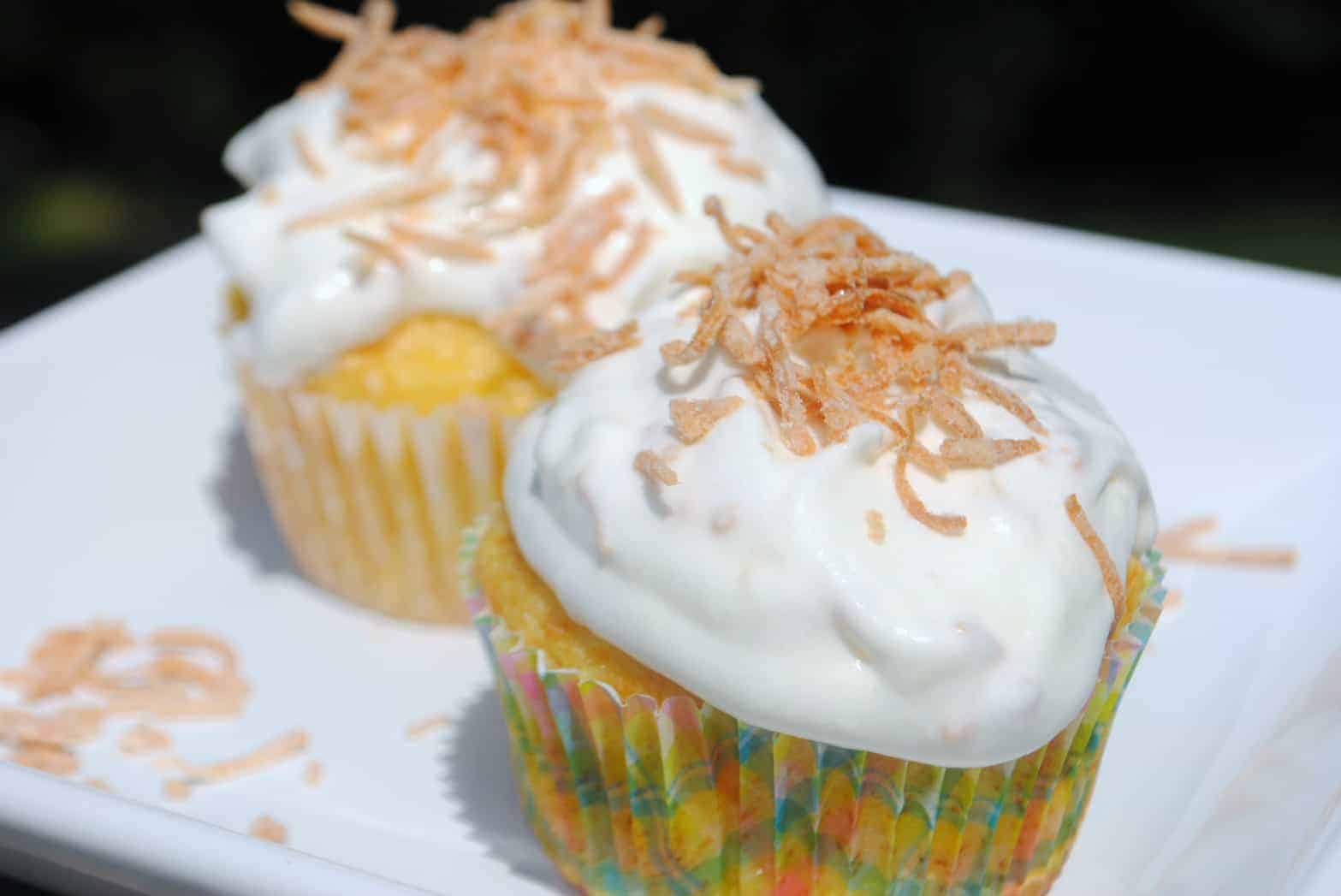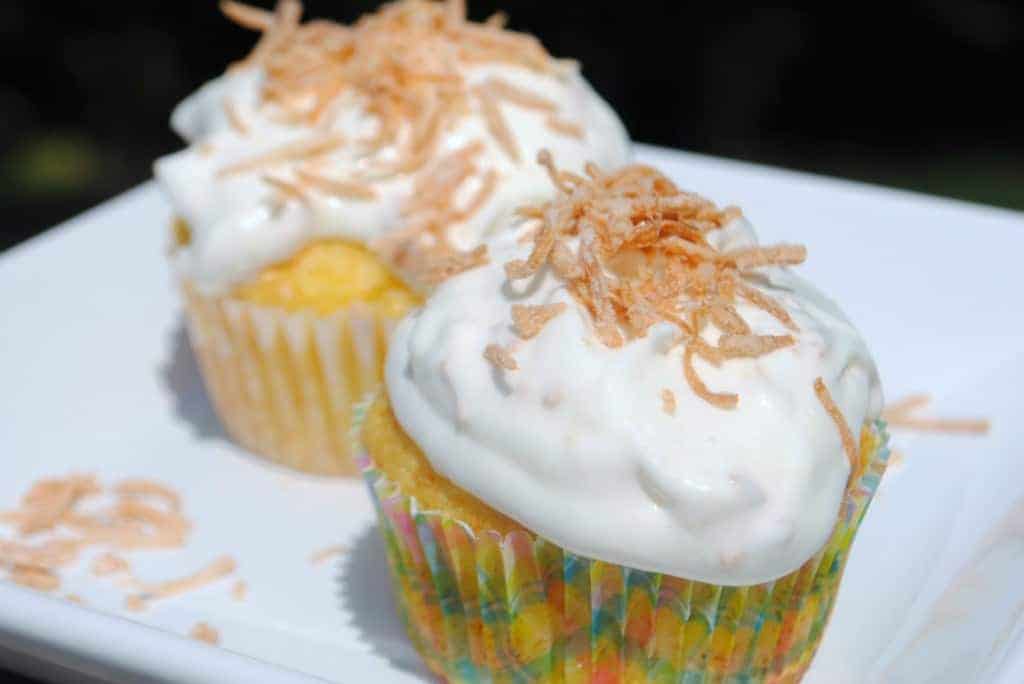 Chocolate Banana Eggrolls: need to satisfy a chocolate craving without crashing over the deep end? Try these. PLEASE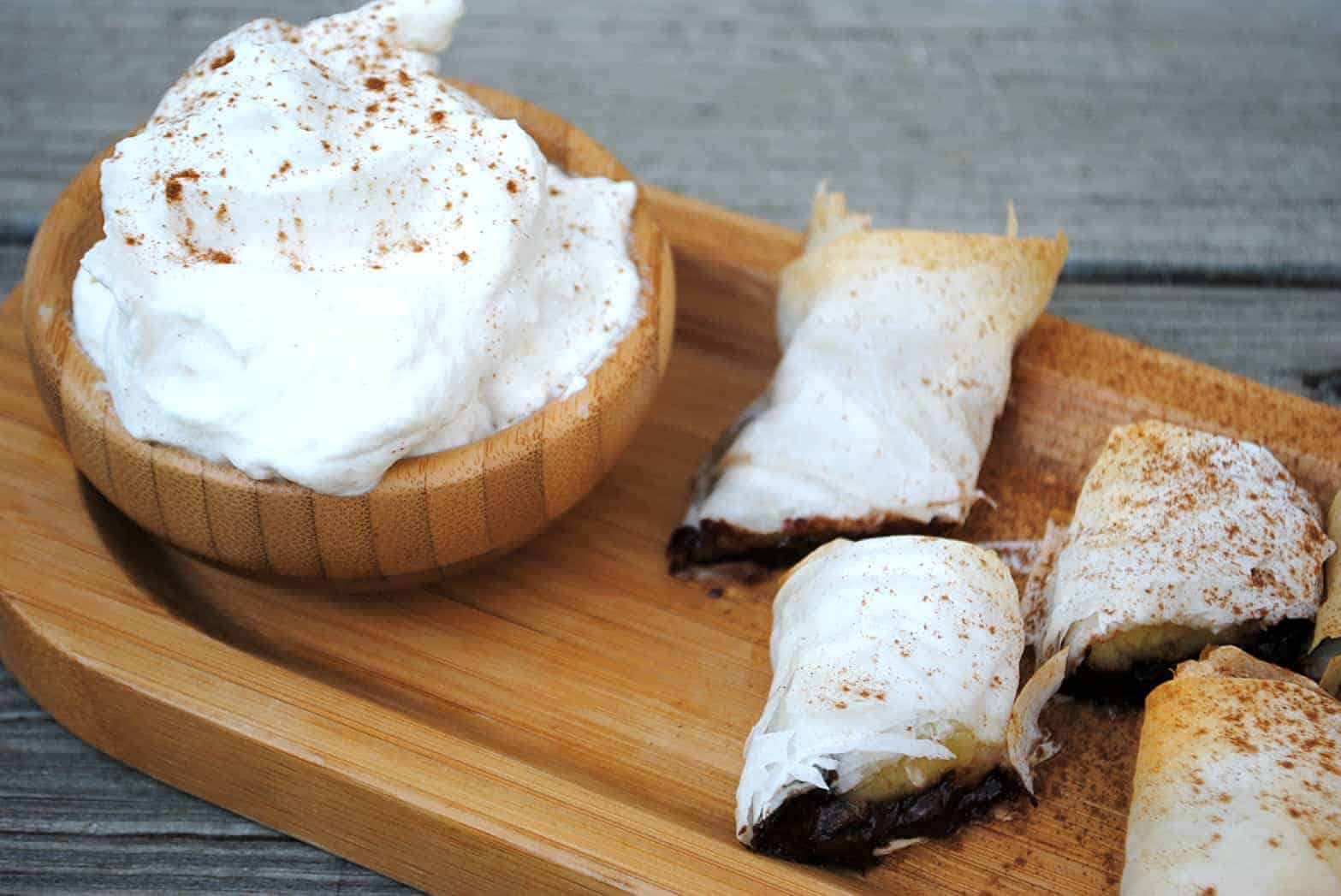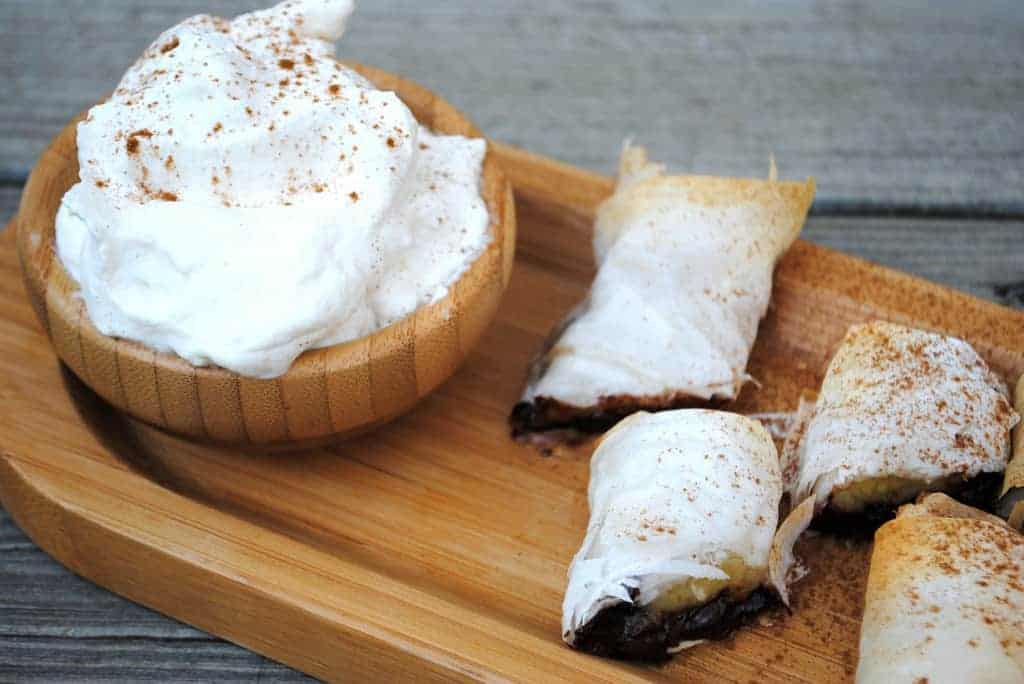 Looking for some healthy dinner options? Here's a few of my favorites:
Spicy Grilled Fish with Citrus Slaw: perfectly seasoned and grilled tilapia recipe served with a tangy citrus slaw!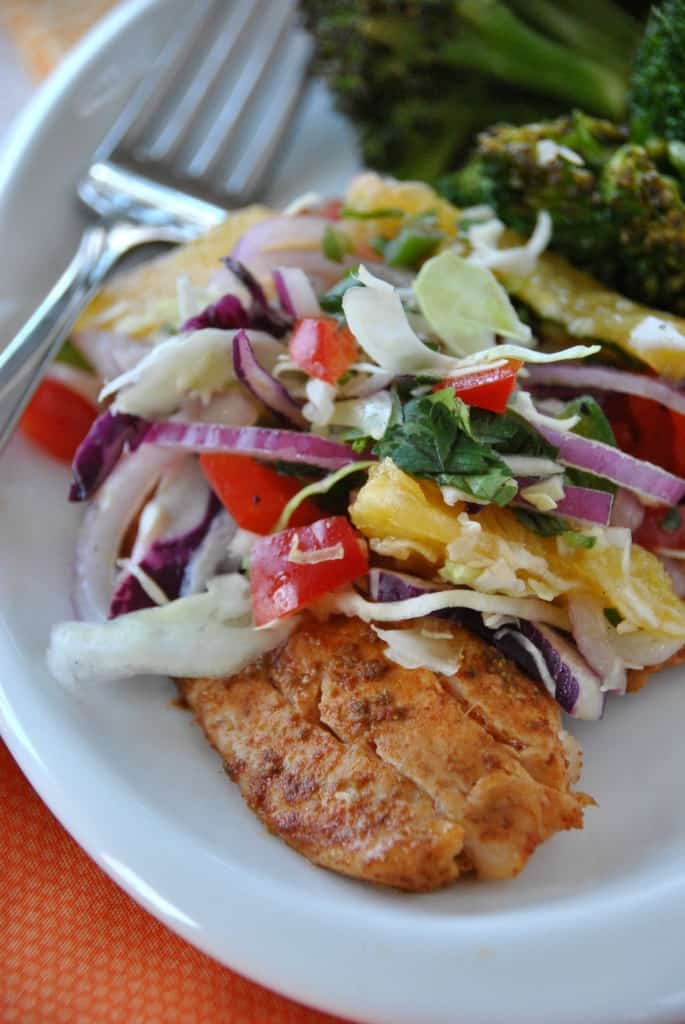 Skinnier Beef Enchiladas: slow cooker shredded beef enchiladas. As good as it sounds. And easy too!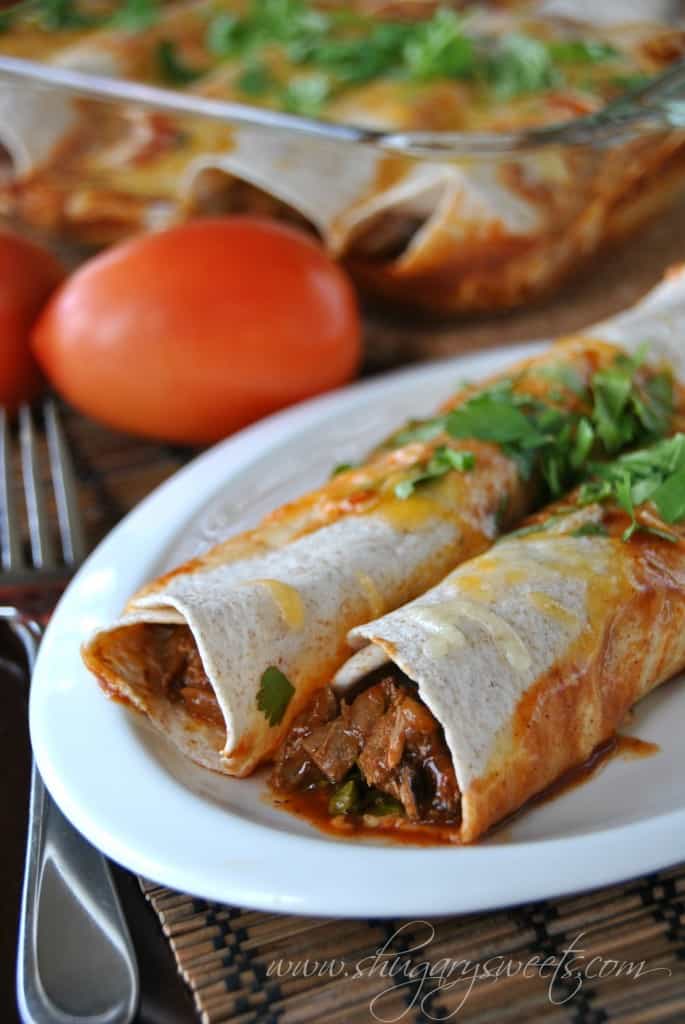 Santa Fe Stuffed Peppers: a healthy twist to a classic dinner!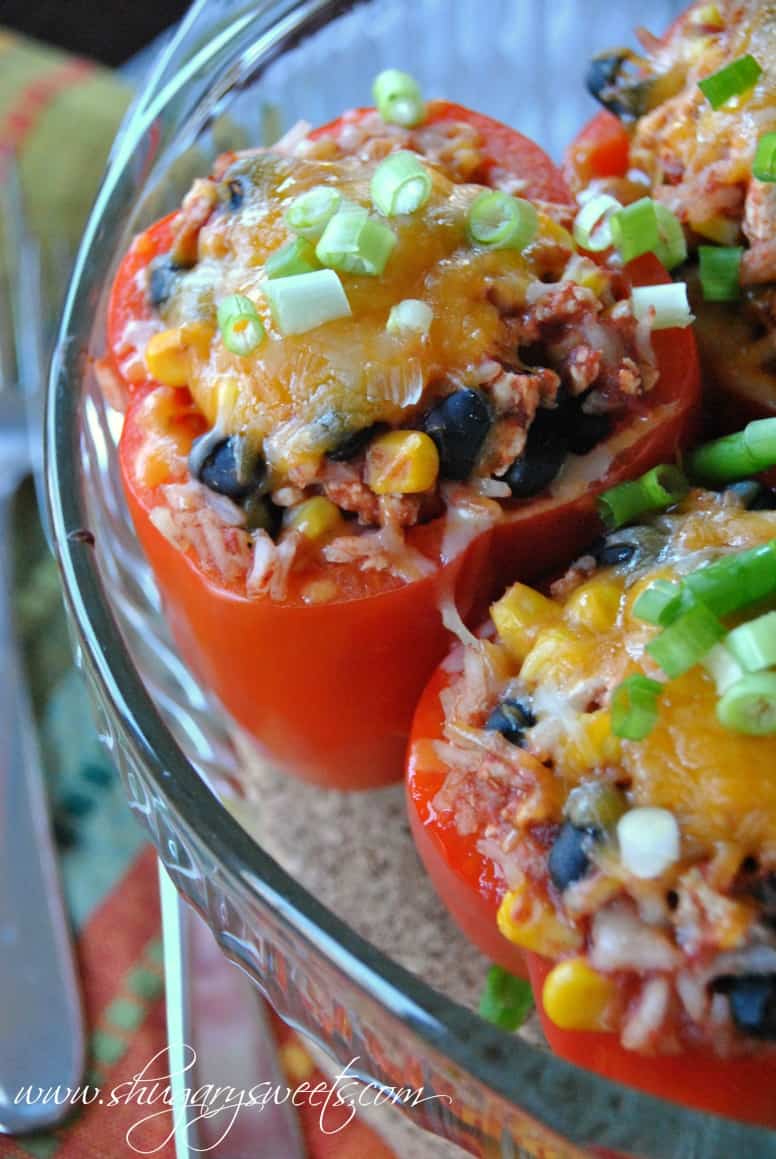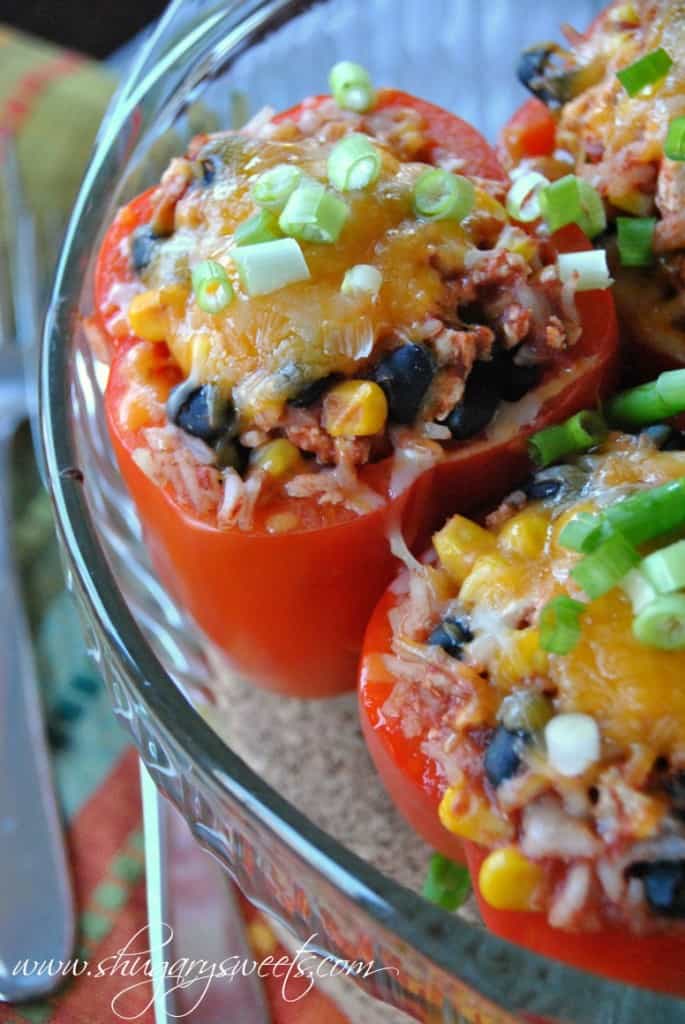 Connect with Shugary Sweets!
Instagram | Facebook | Twitter | Google+ | Pinterest | Bloglovin'
Yield: 24 cupcakes
Skinny Cherry Cupcakes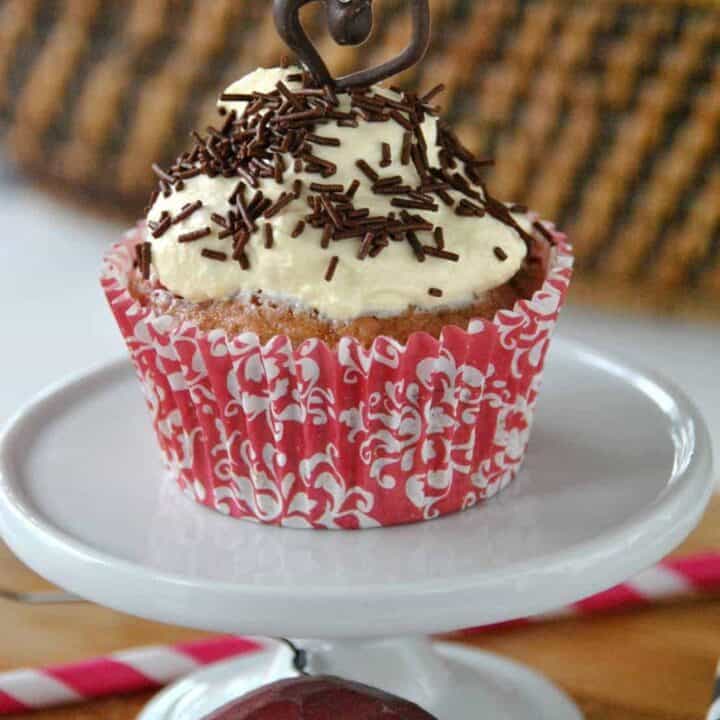 Ingredients
For the Cupcakes:
1 box (15.25oz) yellow cake mix
2 eggs
1 can (21oz) Cherry Pie Filling
For the Frosting:
1/2 cup skim milk
1 box (3.5oz) instant vanilla pudding 8oz Fat Free Cool Whip sprinkles 1/4 cup chocolate candy coating, melted
Instructions
Melt chocolate candy coating in microwave for 30 seconds, stir, and add an additional 30 seconds if necessary. Pour into a ziploc sandwich bag, snip off corner, and pipe hearts onto a piece of parchment paper. Set aside.
In a large bowl, combine cake mix with eggs and cherry pie filling. Fill cupcake liners 1/2 full and bake in a 350 degree oven for 18-20 minutes. Remove and cool completely.
In a large mixing bowl, whisk the milk with vanilla pudding for 2 minutes. Fold in Cool Whip and refrigerate for 30 minutes. Spread on cooled cupcakes and add sprinkles. Top each cupcake with a chocolate heart. ENJOY
Linked To: What's Cookin  36th Avenue  Chic and Crafty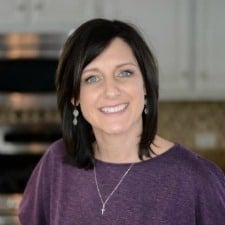 Aimee is a dessert lover (specifically rice krispie treats), workout enthusiast, self-taught foodie, and recipe creator. Her recipes have been featured in over 15 magazines, and her passion is to share her love of cooking with the everyday home cook! Learn more about Aimee.