Prep everything in your slow cooker for dinner, and this one goes straight to the table. Slow Cooker Chipotle BBQ Pork sandwiches for the win!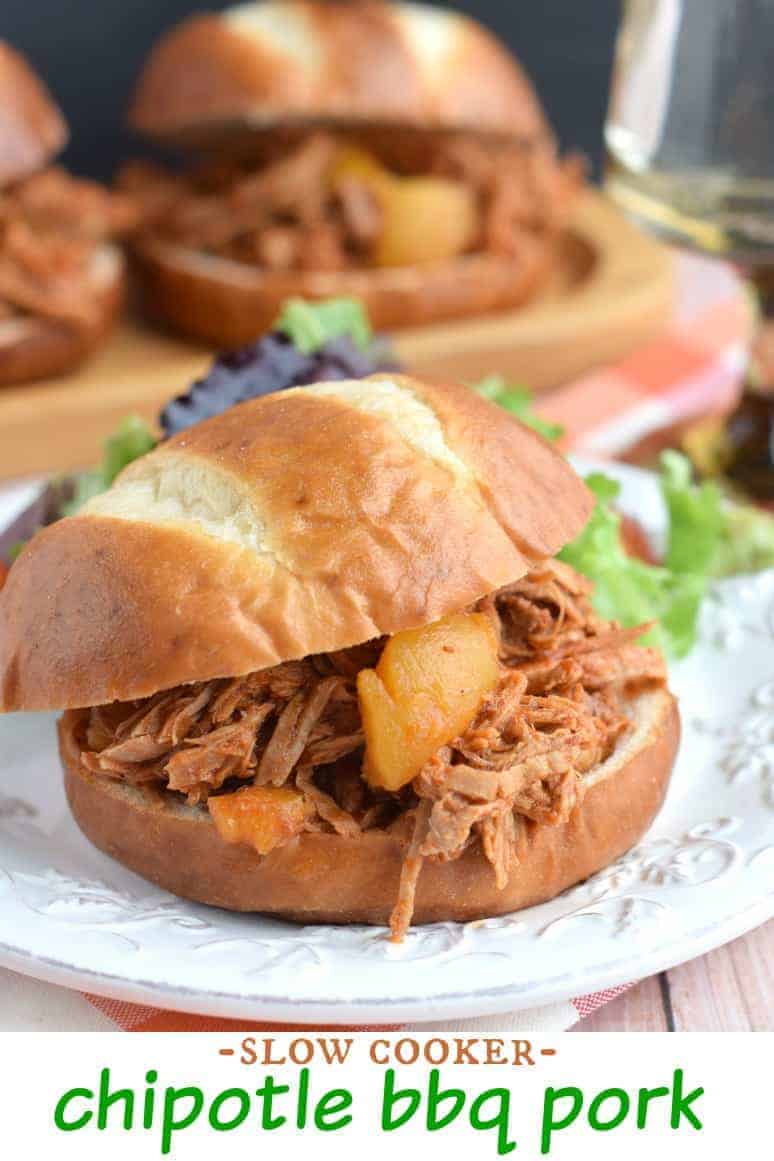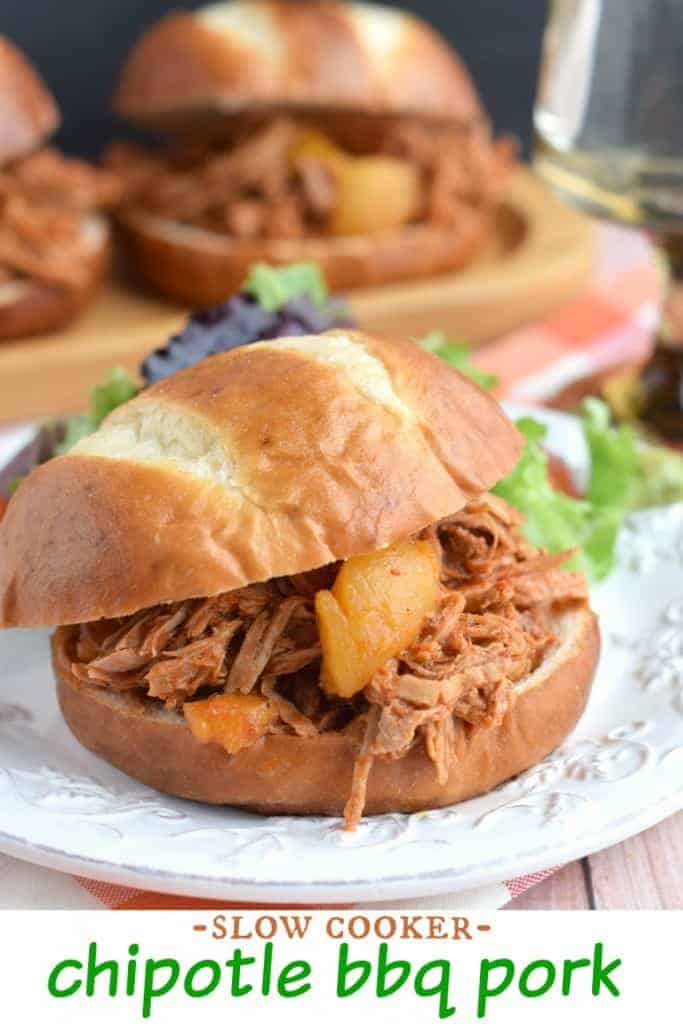 If you have followed my blog for any period of time, you will notice most of my dinner recipes are either made in the crockpot or they are 30 minute and under meals.
As a busy mom with 4 kids, I just don't have time to slave away for dinner. Sure I love a gourmet meal as much as the next person, but that's what restaurants are for, haha!
Actually, you can have delicious meals made quickly…or in the slow cooker…you just need to be thoughtful on your ingredients. Choose shortcuts for the fast 30 minute dinners (rotisserie chicken, frozen pie crust, and sliced deli meat)! And for the slow cooker…USE SEASONINGS. I can't stress this enough.
I have made and eaten too many under seasoned crockpot recipes over the years, that I get it when people say "all slow cooker recipes taste the same." Sure. They can. Unless you season them.
Another trick, like I did with this pork recipe, is add flavor at the very end. Once the pork was fully cooked and shredded, I added in a can of sliced peaches (drained).
The combo of the sweet fruit with the tangy chipotle bbq sauce was AWESOME. And by adding the peaches in at the end of cooking, they didn't get all gross and mashed. I totally would have used fresh peaches (for the extra texture) but they aren't in season right now! This summer for sure!
Tell me, what are your favorite meals in the slow cooker? Or do you not use one? Or *gasp* do you not own one?? I love using this Ninja slow cooker for all my meals!!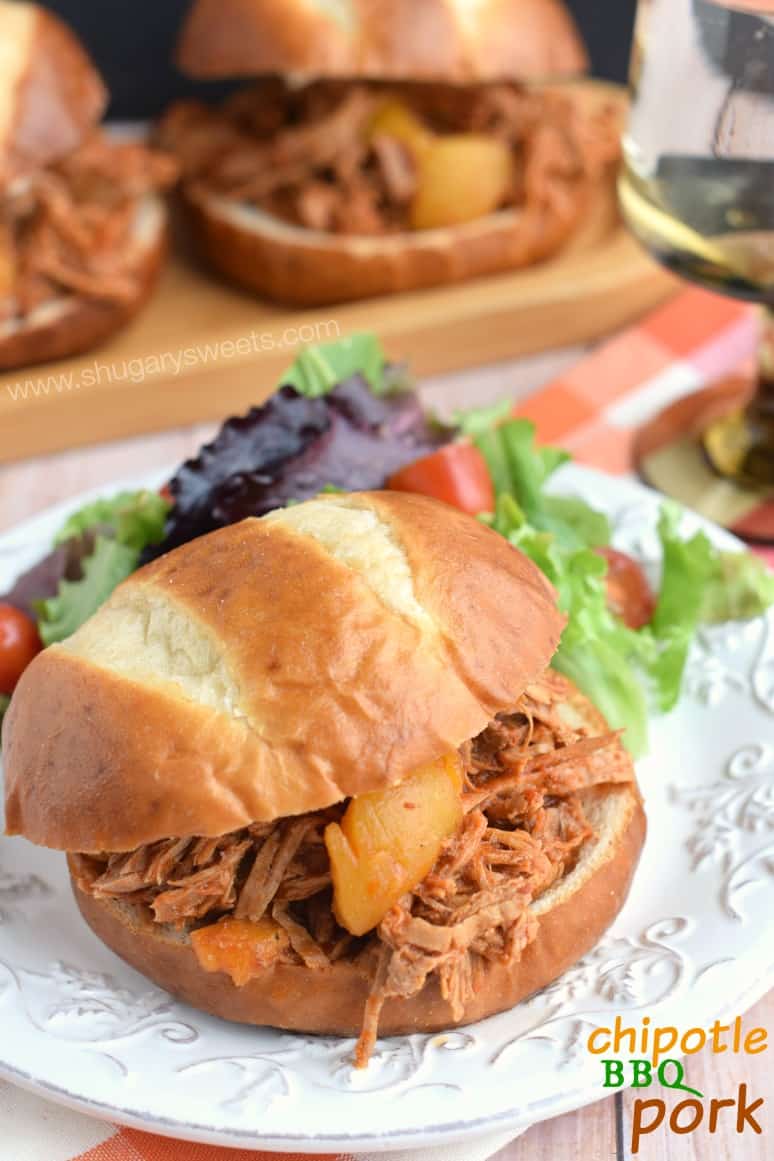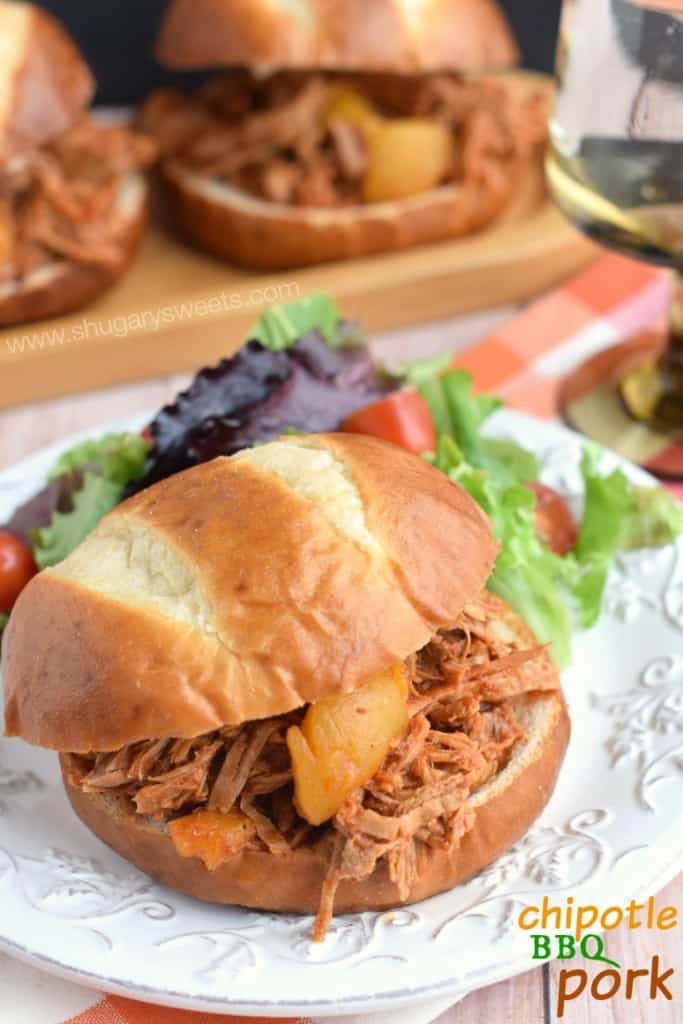 Connect with Shugary Sweets! Be sure to follow me on my social media, so you never miss a post!
Facebook | Twitter | Pinterest | instagram
More Dinner Recipes: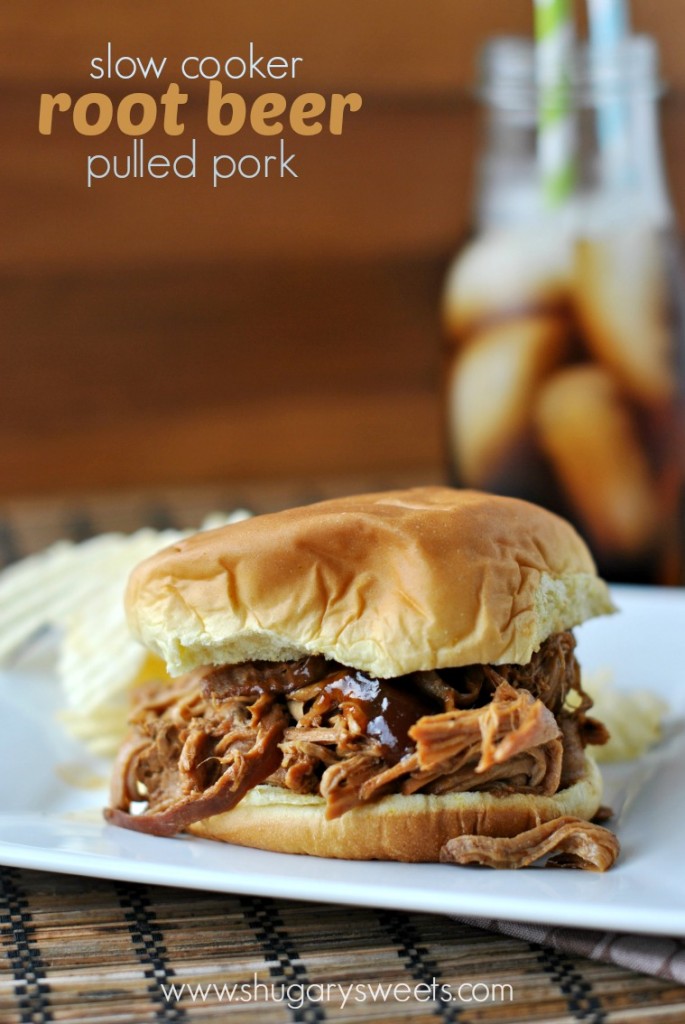 Root Beer Pulled Pork: I love the sweet flavor of this shredded pork recipe!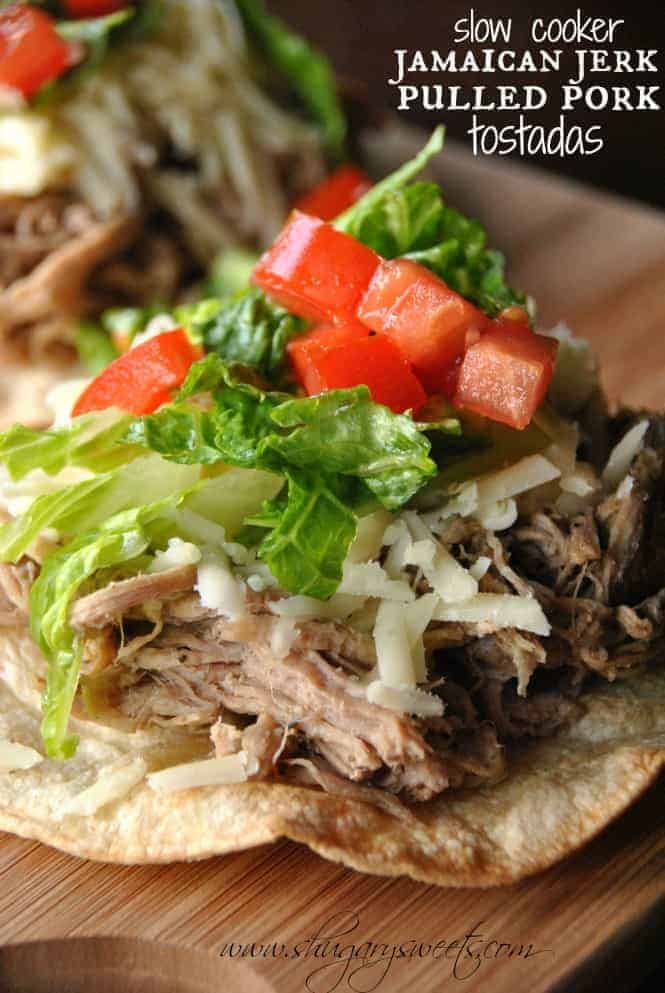 Jamaican Jerk Pork Tostadas: another flavorful slow cooker dish, served on a crunchy tostada shell!
Here are a few delicious PORK recipes from my friends:


Looking for a new slow cooker? This Ninja Slow Cookeris my favorite!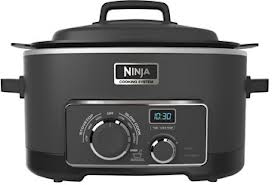 **This post may contain affiliate links which won't change your price but will share some commission. See my disclosure policy for more info**