Slow Cooker Chipotle Pork with Mango Slaw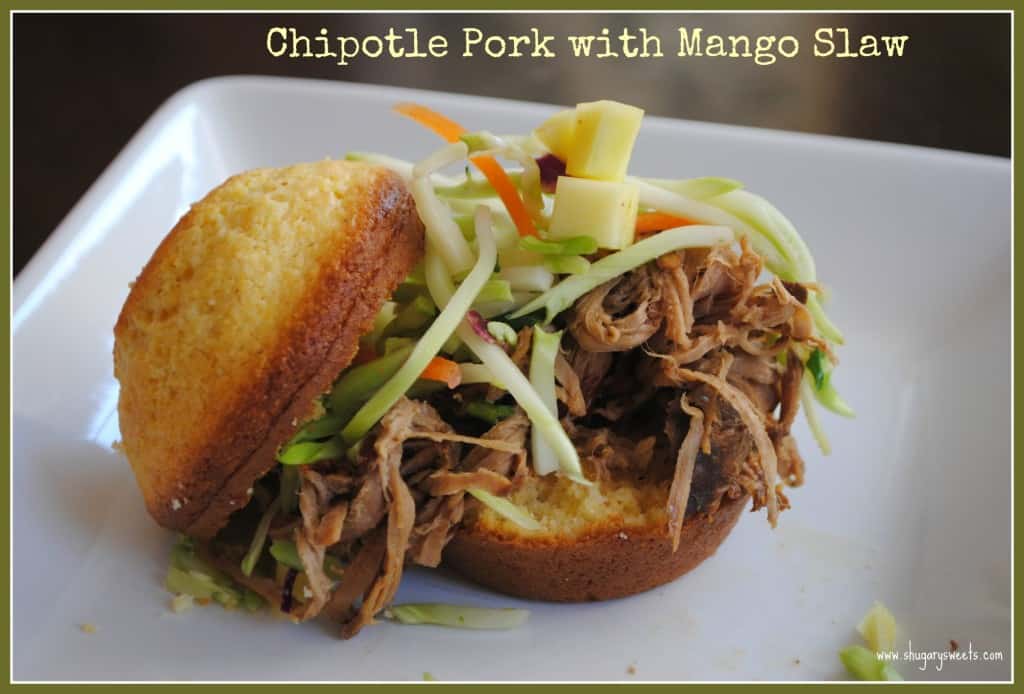 Oh my gosh this is one delicious dinner. I know, I know, I say that about all the food I put up here. But just know I make plenty of meals that aren't blog worthy. So when you do a get a dinner recipe shared here, you must KNOW that I find it worthwhile!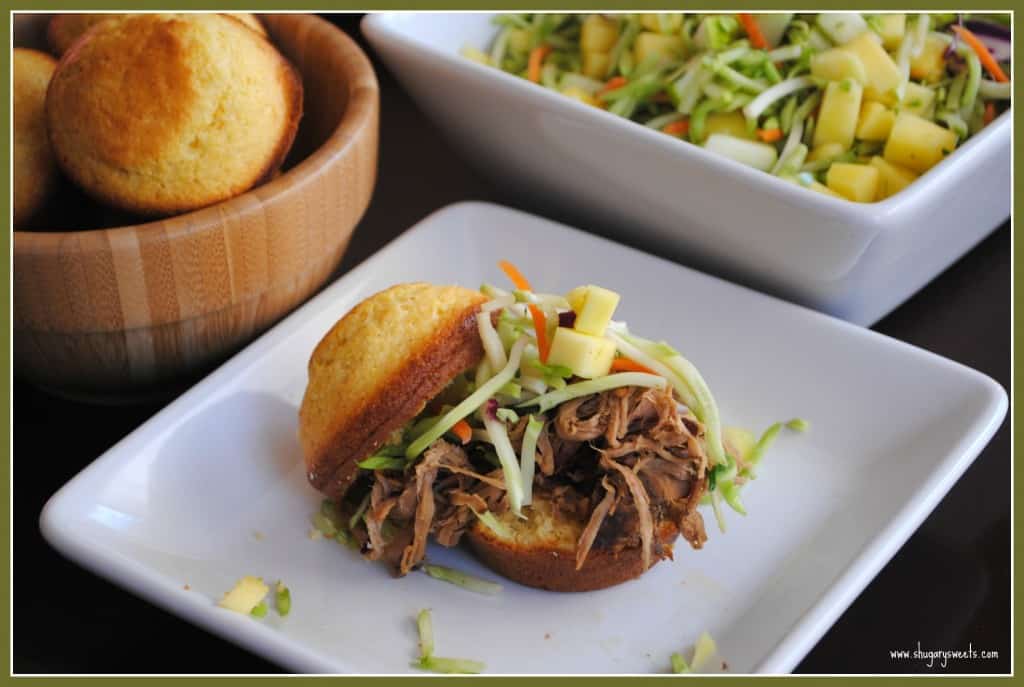 As if the shredded pork wasn't delicious enough on it's own, combined with the corn muffins and broccoli mango slaw it makes a very stunning and tasty dinner! A dinner that is staying in our rotation!
If you're interested in making your own corn muffins, check out THIS recipe, it makes 30 muffins, but they are perfect to freeze (and take out when you need a couple)!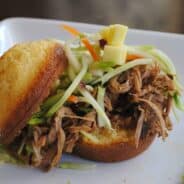 Slow Cooker Chipotle Pork with Mango Slaw
Ingredients:
For the Pork:
2 pork tenderloins (about 1lb each)
1 tsp kosher salt
8 cranks fresh black pepper
1 Tbsp olive oil
1 small yellow onion, chopped
3 cloves garlic, pressed
1/2 cup water
2 chipotle peppers in adobo sauce, seeded and chopped
2 Tbsp molasses
For the Slaw:
12oz pkg broccoli coleslaw mix
1 mango, peeled and diced
1 lime, juiced and zested
12 prepared corn muffins, halved
Directions:
Lay pork tenderloins in a large slow cooker. Sprinkle with salt, pepper and olive oil. Add garlic, onion, chipotle peppers, water and molasses. Cover and cook on low for 6-8 hours.
Remove tenderloins, shred, and return to slow cooker. Mix juices with meat.
In large bowl, combine coleslaw mix with diced mango, lime juice and lime zest.
To serve, place muffin halves on plate, top with pork and slaw. Enjoy!
recipe adapted from Taste of Home Magazine March 2012
MAKING THIS RECIPE? Share it with me on Instagram using the hashtag #ShugarySweets so I can see what you're cooking up in the kitchen!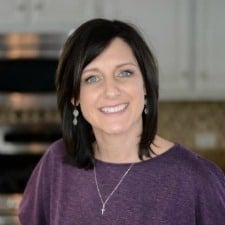 Aimee is a dessert lover (specifically rice krispie treats), workout enthusiast, self-taught foodie, and recipe creator. Her recipes have been featured in over 15 magazines, and her passion is to share her love of cooking with the everyday home cook! Learn more about Aimee.